Elevating the exponential potential 
of tomorrow's business leaders
For C2's 10th anniversary, we're launching an initiative that is aimed at creating an inclusive business ecosystem
by giving young people from diverse backgrounds access to C2 Montréal. 
Eliminating barriers to entry
In 2020, only 16% of C2 Online attendees purchased their own ticket. This means that 84% of attendees received their ticket from an employer or as a corporate gift. Not every young person has a generous employer to offer them a ticket, and the attendance demographic of business events is bound to be determined by existing societal biases.
Canadian female entrepreneurs make 58% less than their male counterparts
Businesses owned by racialized people are more likely to see lower revenues
Salaries for 18 to 35 year olds are 20% lower than what their parents earned at that same age
Giving young people from diverse communities an opportunity to shine
For many 18 to 35 year olds, attending C2 Montréal for the first time is considered a major milestone in their careers. It's an exciting, multidimensional event that can provide them with unparalleled exposure to creative people, ideas and opportunities.
"The connections I made at C2 were priceless, especially that early on in my career. I met mentors, entrepreneurs, investors, future colleagues and friends from all around the world. They all impacted my path in their own way."
Geneviève Rousseau, Director — Culture and People, designstripe
Creating an inclusive business ecosystem
Our donors are helping us create an economic landscape where people from diverse communities can grow and thrive professionally. Several of the eligible organizations (listed below) in Quebec that serve IBPOC, LGBTQ2S+, women and youth clientele received C2² passes to distribute to youth in their community for the October 2021 edition. The project was made possible by many generous donors along with the Jewish Community Foundation

Francois Arbour, Jacques-Andre Dupont, Power Corporation of Canada, Famille Cesvet, Phillippe Meunier, Etienne Veilleux, Cogir Real Estate, Mitch Garber, la tête chercheuse, Claudine & Stephen Bronfman, Jean-Francois Bouchard, LCI Education Foundation, Groupe ABP, Inovia Capital, BDC, Ivanhoé Cambridge, Bank of America Merrill Lynch, NAD Capital.
A history of recognizing young leaders
Since the founding of The Emerging Entrepreneurs Contest by Claudine Blondin and Stephen Bronfman in 2011, C2 Montréal and the Jewish Community Foundation have created a bespoke event journey that gives deserving young entrepreneurs an opportunity to advance their business and grow their networks.
Diverse communities outreach for maximum impact
Our goal is to celebrate, elevate and grow a community of creative young business leaders by distributing 6,000 online passes to 18 to 35 year olds who would not otherwise have the opportunity to attend C2 Montréal. Qualifying organizations in Quebec who service IBPOC, LGBTQ2S+, women and youth clientele will receive C2² passes to distribute to young people in their communities.

DESTA Black Youth Network, Entreprendre ici, Indspire, QueerTech, Technovation Montréal, Project 10, Hoodstock, Angels of Many, PEYO, Montréal International, CDEC Montréal-Nord, RJCCQ, JAG, Futurpreneur, Microcrédit Montréal, BDC, Black Wealth Club, Audace au Féminin, Native Montreal, TOHU, Never Was Average, Collège LaSalle, JCCFQ, Equitas, Orijin Village, Agir Montreal, Réseau Invicta, LSTW Magazine, EVOL, Pour 3 Points, Groupe 3737, Canadian Ecosystem Gathering (CEG), Forces Fraiches, Agence Ometz , Global Business Leaders of Color (GBLOC), Sid Lee , McGill University , La Factry .
If you think your organization qualifies as an Outreach Partner, please get in touch.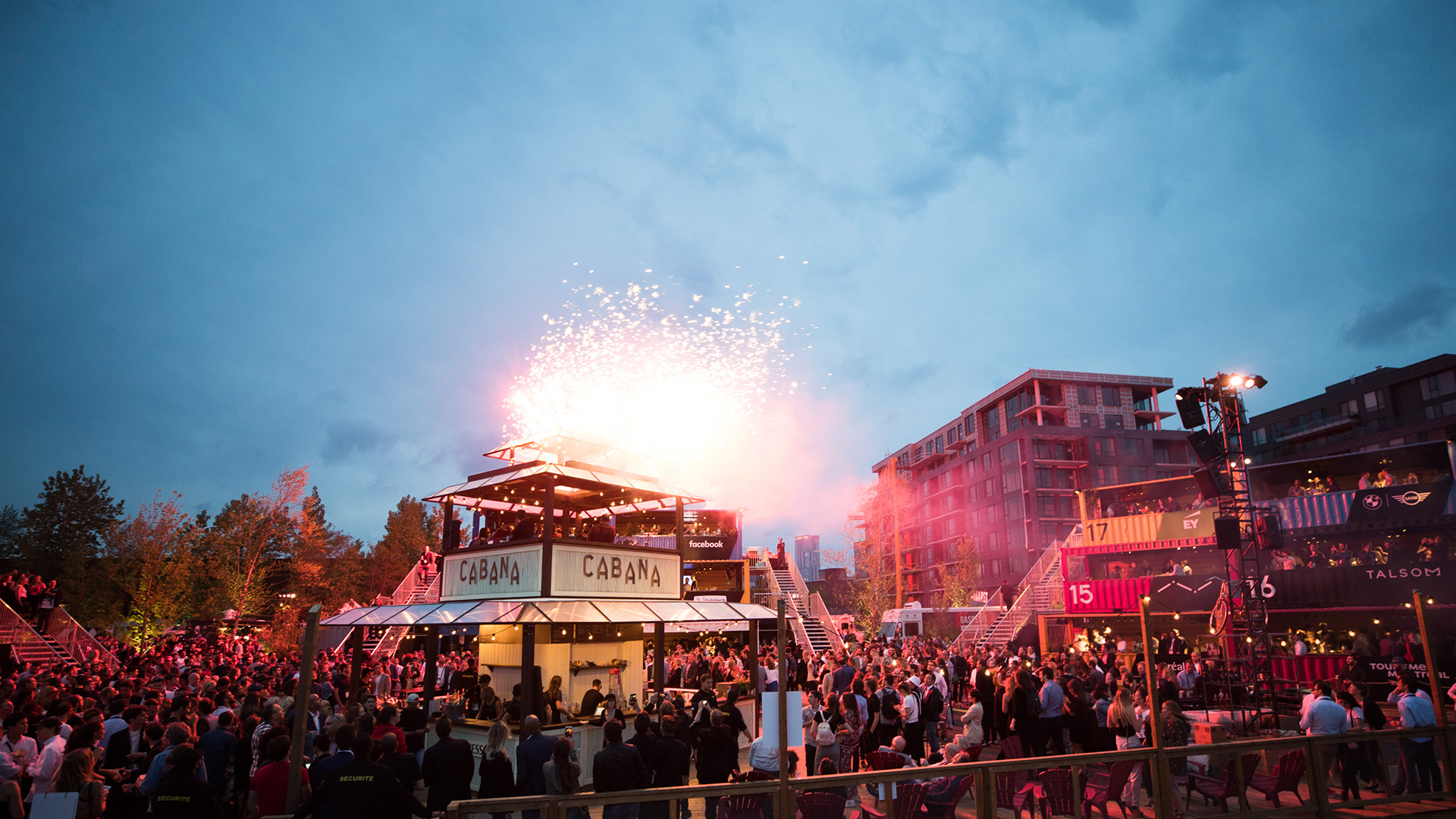 Let's create change
Since its inception, C2 Montréal has provided a platform for innovative business leaders 
to learn, connect and create significant economic impact and industry change around the world.
For our 10th anniversary, we are launching a long-term philanthropic initiative driven by our commitment to advancing both business and society. This initiative is designed to expand our attendance to be more inclusive of young people from Indigenous, Black, People of Colour (IBPOC), female entrepreneurship and LGBTQ2S+ communities.