Cullinary Challenge 1
October 21 @ 4:00 pm

-

5:15 pm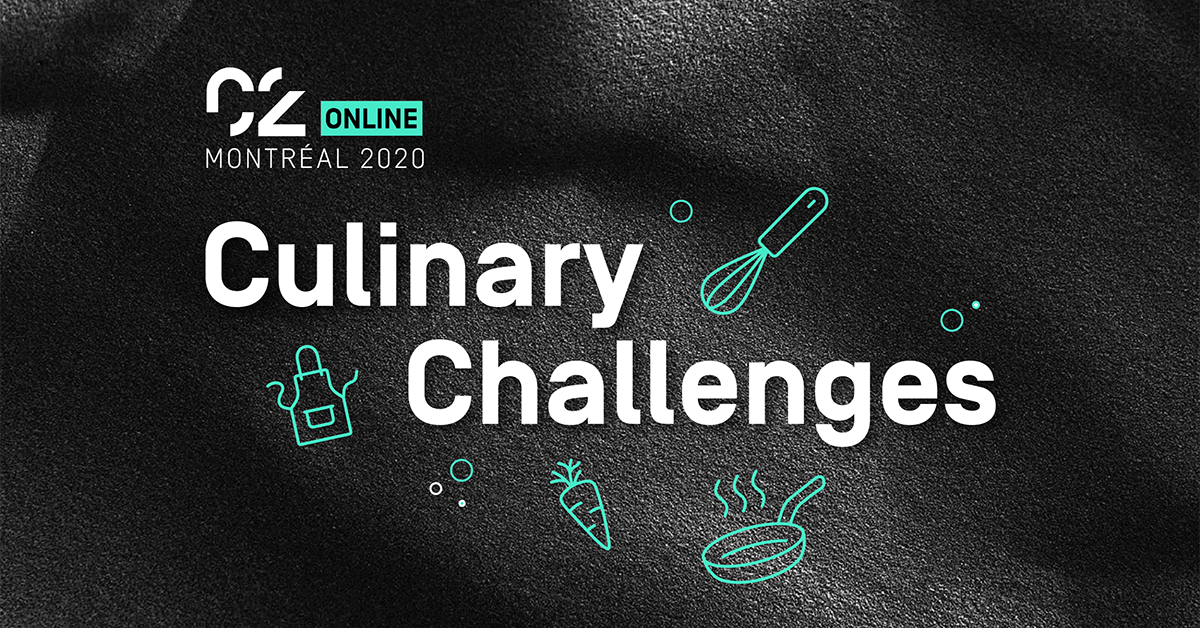 [REGISTRATION REQUIRED ON THE C2 PLATFORM]
Culinary Challenges are a new initiative in collaboration with La Tablée des Chefs. The Challenge sees participants testing their kitchen chops creating delicious dishes made with local food while delving into the critical issues of food accessibility and food waste and — most importantly — what they can do about it.
The Challenge takes place in three steps: 1) the gathering of ingredients (with a twist), 2) the actual cooking of the food (on your own time, and with a little help from well-known Montreal chef and restaurateur John Winter Russell), and 3) collaborative conversation sessions discussing the experience and the issues raised.
The October 21 session will feature a live conversation between Jean-François Archambault, Director and Founder of La Tablée des Chefs, and David Hertz, winner of the 2019 Charles Bronfman Prize for his commitment to Food Security. Share your experience and ideas with others on ways we can ensure everyone in society has access to affordable, safe, and nutritious food. Space for the Culinary Challenges is limited — it's first come, first served — so don't wait to sign up!