Sunset Session with Random Recipe
October 20 @ 4:30 pm

-

5:45 pm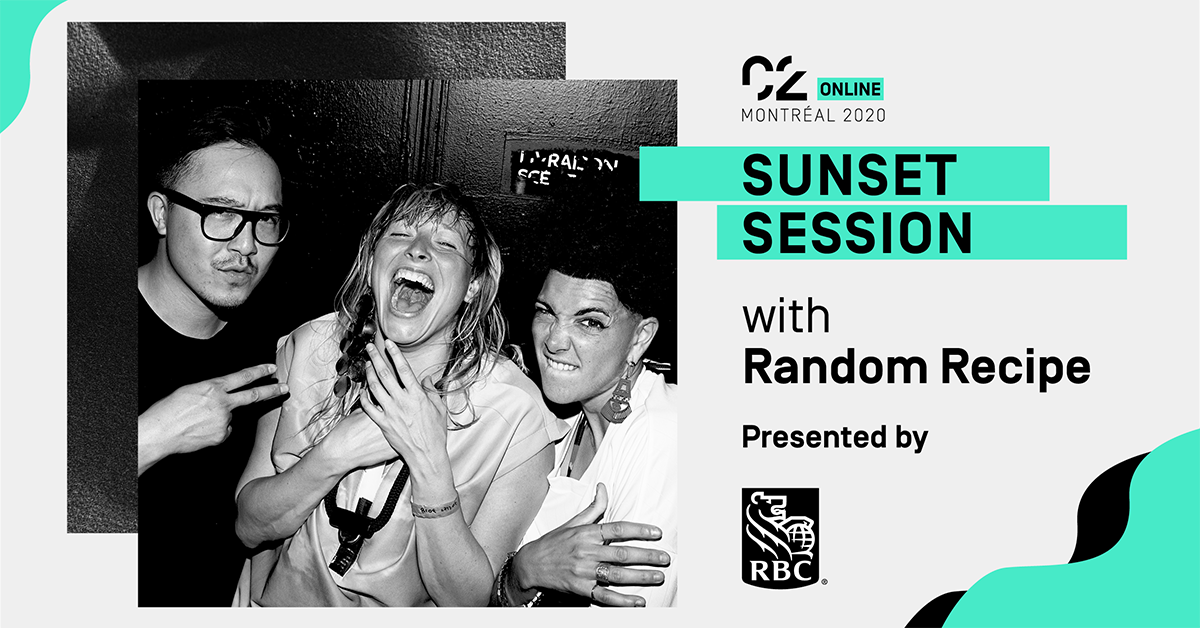 Sunset Sessions is a series of live-streamed intimate performances and conversations with local artists where we discuss their vision for the future of their industry and their art. Catch the live stream of Random Recipe performing their eclectic blend of melodic pop and hip hop.
The event will alternate musical performances with conversations between music journalist Laurent Saulnier and lead vocalists Fab and Frannie on the challenges and opportunities for more inclusive representation. The group explores these themes as well as those of feminism and positive sexuality in their 2018 album Distractions, and more recently in their thought-provoking video for HEY BOY, a collaboration with street artist MISS ME that features many female and non-binary Montrealers. From the health crisis to the Black Lives Matter movement and the more recent wave of denunciations of sexual misconduct, there is no doubt that the past few months have shaken Quebec's entertainment industry to its core. The conversation with Random Recipe will touch on how creatives can positively affect change through their artistic choices.
Random Recipe's Sunset Session offers a unique opportunity for industry leaders to learn how creativity can be leveraged for positive change, all while enjoying an exclusive performance by a beloved Montreal artist. The conversation will be held in French.
Presented by RBC