This initiative recognizes and rewards Québec entrepreneurs who make a contribution to the evolution of business by demonstrating remarkably dynamic creativity and innovation. The Claudine and Stephen Bronfman Family Foundation is sponsoring twenty-five (25) emerging entrepreneurs who will participate in all activities in the C2 Montréal 2016 International Business Conference, from May 24-26. The winners will benefit from a custom-made program, meet renowned speakers and take part in discussions and workshops, rubbing shoulders with the leading figures in commerce and creativity. To learn more about the contest, click here.
1642 Cola & 1642 Tonic
Bastien Poulain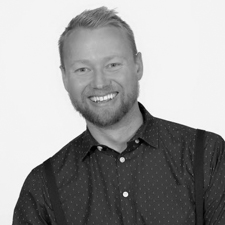 President and founder of 1642 Cola and 1642 Tonic, Bastien Poulain is a local manufacturer of drinks made from all-natural sugars that are distributed in Quebec and select retailers in Europe. In September, Bastien will represent Canada as a delegate at G20 Young Entrepreneurs in Beijing.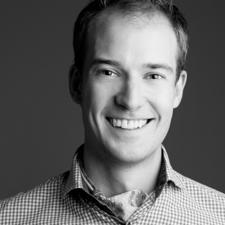 Aerial is revolutionizing home automation systems by providing a cloud-based, user-oriented, ambient intelligent platform that can understand humans like never before.  When someone walks through a space that has a wifi network, he or she subtly changes the wifi signal. Aerial detects this "wifi fingerprint"; that is, it detects a person's presence, who they are and what they are doing, all without requiring that person to carry a device. Furthermore, using artificial intelligence, Aerial detects which rooms are occupied in the home, who is in each room and what activities they are doing. This platform makes smart home adoption effortless and home security installation dramatically simpler.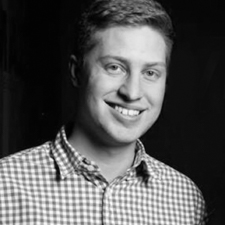 In 2015, Philip Barrar realized that saving money was a struggle for most of his friends and that as a result, they weren't achieving their financial goals. That's how bankMe was born. Canadians will soon be able to use this intuitive mobile app to start saving in less than three minutes and without any account minimums. bankMe leverages data analytics and artificial intelligence to automatically invest spare change from everyday purchases. Thanks to this absolutely free app, those who never had the chance to save and effectively invest will finally be able to achieve their financial goals. bankMe was developed and launched by FCP FinTech Studio in Montreal.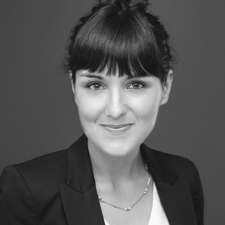 Beeye offers a software solution for project and team management in a wide variety of sectors (companies, SMEs, governments). Beeye's innovative solution addresses the complex challenges faced by organizations in managing and optimizing planning, capacity, accountability and performance. Beeye helps managers coordinate projects at a high level, manage employee allocation, optimize project execution based on available resources and get more visibility on efforts and performance. Beeye outcompetes the rest with a solution that is simpler, more flexible and collaborative to better suit the needs of all managers.
BonApp
Geneviève Rousseau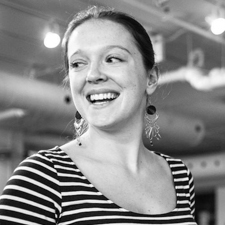 Food waste is a global issue that affects each one of us every day. We cannot afford to keep throwing away our futures. Food waste has economic, environmental and social consequences that society is only beginning to talk about. People are tired of feeling powerless, but BonApp helps them be part of the solution. This platform empowers members by enabling them to give and receive fruits and vegetables for free. By building a culture around wasting less and doing more with what you have, BonApp encourages likeminded individuals to share what they won't use and affect meaningful social change. So far, with just a prototype and coming-soon beta, people love the idea and are hungry for more. This summer, BonApp will launch a pilot drop-off system. Next: a peer-to-peer digital sharing platform.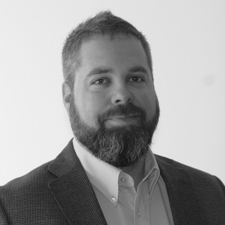 CaSA is a Montreal-based company founded in 2013 by Martin Fassier and Patrick Pepin. Our mission is to develop and manufacture connected hardware and data management solutions that will revolutionize energy management in residential and commercial markets. In 2014, CaSA developed, manufactured and sold Caleo, the world's first and only wifi-enabled thermostat capable of controlling electric baseboard heaters without additional wiring or equipment. Through its digital probe, Caleo also provides humidity monitoring and meters the precise amount of electricity used for heating. All of this information is accessible through a secure web portal and on your mobile device. In early 2016, CaSA announced a partnership with Giant, Canada's largest water heater manufacturer, to develop and manufacture a new connected controller for electric water heaters. This new milestone will allow CaSA to consolidate its position and steady its aim to become Canada's first virtual power plant.
Chic Marie
Marie-Philip Simard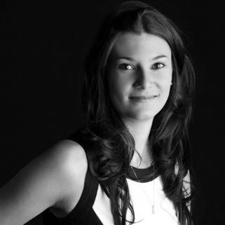 Chic Marie is a clothing rental company based on a subscription model that targets young women from all different backgrounds. For $55 a month, each client will receive up to nine different items of clothing, shipping and cleaning costs included.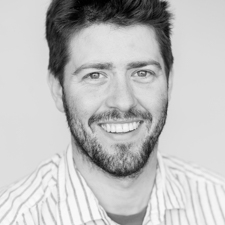 Classcraft is a platform that transforms any classroom into an adventure. This game adds a gamification layer to existing curricula, revolutionizing the way learning is experienced throughout the school year. Students level up, work in teams and earn powers that have real-world consequences. At the intersection of gaming and education, Classcraft is uniquely positioned to meet students culturally, while also solving real challenges in education, such as motivation, classroom management and bullying. Since being launched in August 2014, Classcraft has seen incredible engagement from teachers and students alike, with more than 800,000 users in some 20,000 schools across over 75 countries.
Dispatch Coffee
Chrissy Durcak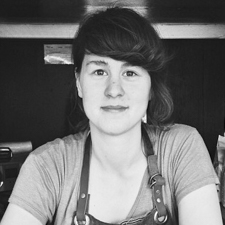 After working for ten years as a barista in her hometown of Montreal, Chrissy Durcak founded Dispatch Coffee in 2012. At first, Dispatch delivered its lovingly prepared cold brew to consumers who placed orders via a Facebook account. Inspired by the demand for high-quality and easily accessible coffee, Chrissy soon hit the streets with Montreal's first coffee truck and honed the model of bringing specialty coffee to underserved markets. Wanting to provide consumers with more transparency and value, Dispatch scaled up to a roastery and two retail locations in 2014. From a Facebook page to a truck to a vertically integrated coffee company, Dispatch has remained committed to quality, democratizing the complexities of the supply chain, creating an irresistible customer experience, and building and connecting communities of thoughtful coffee drinkers with thoughtful coffee workers. Dispatch plans to continue widening its reach with its third Montreal location in 2016.
District M
Benoit Skinazi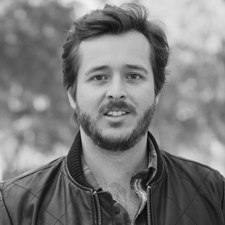 District M is a digital media company created and based in Montreal. The company develops and offers tech solutions to both sides of the online advertising market—advertisers (ad inventory buyers) and publishers (ad inventory sellers)—in order to optimize online activity and maximize sales and revenue. District M builds proprietary products specialized in yield management of digital ad inventory for publishers and user profiling technologies to help advertisers reach a precise audience.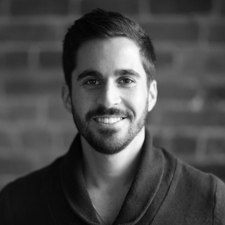 FreshMint has the unique mission to bring wholesome and healthy, affordable and convenient foods to professionals working and living in Montreal's downtown core. We provide on-demand lunch and dinner delivery services, as well as technology-enabled fridge and pantry vending systems for offices.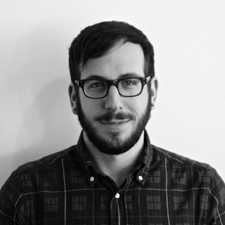 Fuzzy.io is a Montreal- and San Francisco-based startup with the mission to make it easier for software developers to build decision-making artificial intelligence. Developers currently use Fuzzy.io for price optimization, recommendations, lead scoring and matching in two-sided marketplaces. Fuzzy.io's team has previously been involved with designing and building Gmail, Google Calendar, Drupal, WikiTravel, Breather and Agendize.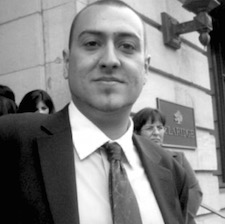 Founded in 2013, after eight years of research, Globomek is a Montreal-based company that develops and sells electric motors for the propulsion of sedans and recreational vehicles. Globomek is taking its first steps to becoming a leading North American company in the design, manufacture and marketing of high-performance electric motors, using the Arkon engine technology. The ultimate goal is to put Arkon engines in all electric vehicles.
Hybridlab Inc.
Tomás Dorta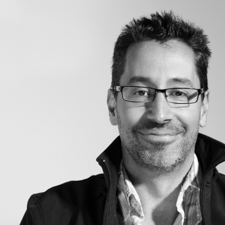 Hybridlab Inc. is a startup founded in 2015 at the Université de Montréal. The company's aim is to update virtual reality with two innovative technologies: Hyve-3D™ (Hybrid Virtual Environment 3D), which was unveiled at the research section of SIGGRAPH 2014 in Vancouver and the 3D Cursor™, which was revealed at SIGGRAPH 2015 in Los Angeles. Hyve-3D™ is an innovative patented system that enables 3D objects and environments to be designed collaboratively (co-localized or remotely) via 3D sketching and natural interactions with said objects via the 3D Cursor™. Using an exclusive concave-spherical screen and an original anamorphic projection (not 360-degree), the system immerses participants into a life-sized environment without the need for intrusive headsets. Hyve-3D™ is designed for creative fields (architecture, design, engineering and cinema), but also for visualization in science labs (medicine, chemistry, aerospace, etc.). Hyve-3D™ is an alternative to virtual reality headsets and to expensive and complex systems like CAVEs.
Mecademic
Philippe Jacome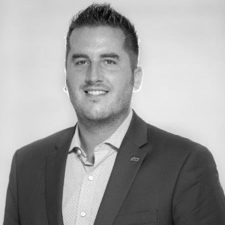 Mecademic's mission is to democratize the adoption of industrial robotics in manufacturing by providing innovative solutions of the highest quality and precision that are also affordable and easy to use. This company's goal is to become a key player on the international industrial robotics market. Mecademic designs, manufactures and markets the Meca500, the world's smallest and most accurate 6-axis robot arm. Due to its size (almost two times smaller than the smallest robot on the market) and the integration of a controller in the base (no messy cables to a bulky external controller), it is by far the easiest and friendliest robot to integrate with industrial equipment and can effectively and accurately perform repetitive tasks for original equipment manufacturers, integrators and manufacturers.
Monad Germination
Miri Checkhanovich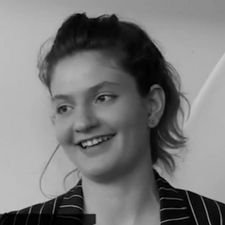 Founded in 2015 by Miri Chekhanovich and Alexandre Hupé, Monad is an urban farm that produces organic sprouts and microgreens. Our mission is to help transform our society into one that feeds itself in a conscious, local and independent way. Monad is pursuing this goal through three distinct avenues: wholesale production for restaurants and grocery stores, education on the nutritional benefits of sprouts and on home production techniques, and the creation of living art installations. We believe that in the future all businesses must embrace responsible social and environmental values. Monad is an expression of the desire to create an era in which abundant, nutritious and affordable food is accessible to all.
Nathon Kong Tailor Inc. <Tailor2Go>
Nathon Kong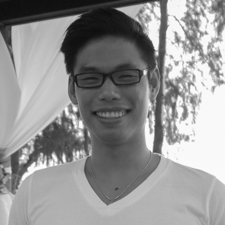 Tailor2Go by Nathon Kong aims to set a new standard for convenient shopping by offering bespoke clothes directly at your work place. Coming to you in a solar-powered truck configured with a 3D scanner, we can take 360-degree measurements of your body in just five seconds. Technology is then combined with strong values and timeless traditions to deliver an unparalleled tailoring experience and an outstanding product. In less than one year, this Montreal start-up has managed to win nine entrepreneur awards at both national and international levels. Featured in Les Affaires, CBC and Financial Post, Tailor2Go by Nathon Kong is working its way to your city!
Productions Neweb.tv inc.
Yves St-Gelais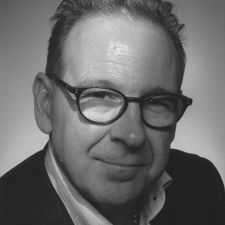 Neweb is a startup that's steeped in the realms of digital entertainment and new information technology. The company designs and operates real-time animation technology and develops interactive virtual characters for new media. Neweb characters are highly distinctive, since they make use of novel technologies and exclusive aspects that are unique on the market. These complete virtual beings are amusing, endearing, multimedia and available across all platforms: apps, holography, videos, web, etc. Neweb characters are particularly well-suited to the following sectors: events, music, theatre, television, advertising, websites, apps and smartphones, interfaces, home automation and driverless cars. They can also be adapted for major brands or events that wish to personalize their image.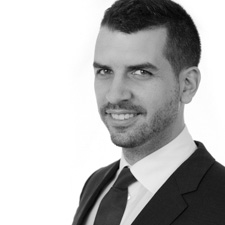 Pyrowave develops and markets a new technology that solves the plastic recycling problem by breaking down waste plastics into liquid products that are then re-used by existing plastic manufacturers to make new plastic and packaging items. In North America, only 8% of generated plastics are recycled, as the costs to haul, store, sort and process plastic waste are enormous. Using patented microwave technology, Pyrowave deploys small, modular units directly on the same site where waste plastics are generated. The company's model is to collect and sell the output as a service and return a portion of the product value to the machine operator. Partners separate the collected liquids, which is then sold as high-value commodities to plastic manufacturers. Pyrowave already has key partnerships with multinational companies in the plastic industry.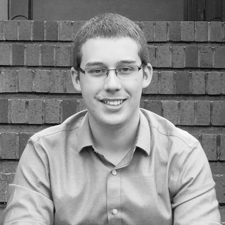 Retinad is a startup developing an analytics platform for content creators of virtual reality. Our behavioural analytics tools include head-tracking heat maps to understand where people are looking in 360-degree virtual reality, and more advanced emotional tracking tools that measure user excitement and engagement based on their head movements.
Revol Technologies inc.
Daniel Blumer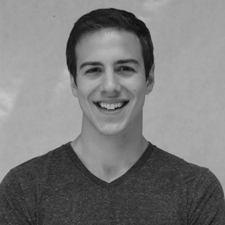 Revols are the world's first custom-fit Bluetooth earphones that mold to the unique shape of your ear in exactly 60 seconds. The coolest part? The entire molding process is controlled by you, using the companion app on your phone. These revolutionary earphones are designed to provide you with the perfect fit, delivering the unparalleled comfort and sound you've been searching for. In January 2016, Revols became the largest Canadian crowdfunding campaign of all time, raising over $2.5 million (US).
Sensequake
Farshad Mirshafiei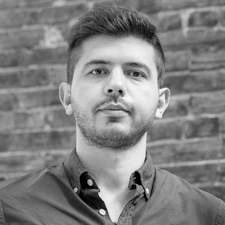 Sensequake is making cities safer and smarter by revolutionizing how engineers assess the integrity and natural hazard vulnerability of structures. Instead of visual inspection and traditional engineering practices, Sensequake performs smart assessments—saving engineers time, effort and money—all the while providing superior results. Dr. Farshad Mirshafiei and Dr. Mehrdad Mirshafiei, brothers and co-founders of Sensequake, developed a proprietary technology for sensor-based structural health monitoring (SHM) and seismic assessment of buildings, called 3D-SAM (patent pending). This technology is the result of five years of research at McGill University and utilizes data from highly sensitive sensors to assess the health of structures, as well as predict the potential level of destruction in an earthquake. Sensequake was incorporated in 2015 and has participated in several well-known accelerator programs such as the McGill Dobson Cup, the X-1 accelerator program, and most recently InnoCitéMTL.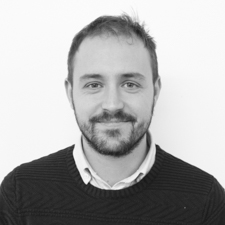 SmartHalo pairs with your smartphone to turn your bike into a smart bike and improve your cycling experience. Firmly secured on your handlebar, SmartHalo guides you to your destination using a luminous halo of light that is minimalist, dynamic and intuitive. It automatically tracks your cycling metrics (distance, time, speed, calories), adapts the front light to the environment and alerts you to incoming calls and text messages during your ride. SmartHalo also protects your bike against theft with an internal motion sensor able to detect movements of the bike. If someone tries to steal your bike, the halo flashes and a loud sound is triggered.
The FoodRoom
Amélie Morency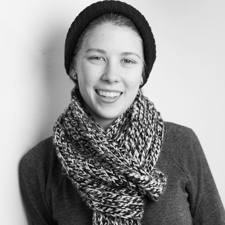 The FoodRoom is a culinary co-working space that gives small food businesses access to the space, equipment and community they need to develop and grow their business. It all started when founder Amélie Morency, who had been running a successful catering business for three years, lost access to the production kitchen she was using. Noticing how difficult it was for small food businesses to gain access to a professional kitchen, she took the matter into her own hands and launched The FoodRoom. The objective is to create a one-stop hub that democratizes the food industry and simplifies the process of launching a small food business. The first space will open in June 2016.
WaterShed Monitoring
Sonja Behmel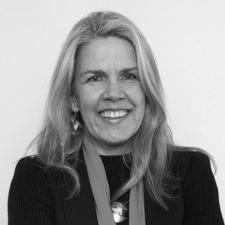 WaterShed Monitoring was founded in 2013, based on innovations developed by Sonja Behmel over the course of her graduate studies and her career in water science. Having noted that traditional methods for water quality data management, exploitation and sharing were not able to adequately meet the needs of water stakeholders and land managers, Sonja developed the unique, EnkiTM database and then partnered with motivated, dynamic and expert academics and business professionals to support the marketing of her innovation. Currently, all partners and employees of WaterShed Monitoring are contributing their complementary expertise to advance science, knowledge, entrepreneurship, innovation culture and technology transfer in the field of environmental services and water science.