A bone-deep commitment to reinvention and renewal is the foundation for a lot of what we do at C2, and it's never been more true as we launch into the seventh edition of C2 Montréal (May 23-25, 2018). In addition to announcing the first wave of new speakers on the rapidly growing speaker roster, we'd also like to introduce a new and rewarding way to experience C2.
What will your 3-day C2 experience look like?
We've changed things around a bit this year, and chief among things new and exciting is a new custom programming experience for participants. For the first time, you'll be able to plot a personalized path through each of the 3 days of the conference, depending on your interests, in order to maximize your time at C2.
For ease of choice, talks and panels have been broken into thematic conference blocks (with an average 3 talks and panels per block). Participants will be able to sign up and guarantee their spot each day at:
2 conference blocks
1 Collaborative Session (i.e., a Masterclass, Workshop or the also new Conversation Market)
1 Lab
And we'll provide you with fun suggestions for things to do in between conference blocks and sessions.
Find out more about your own customized 3-day journey.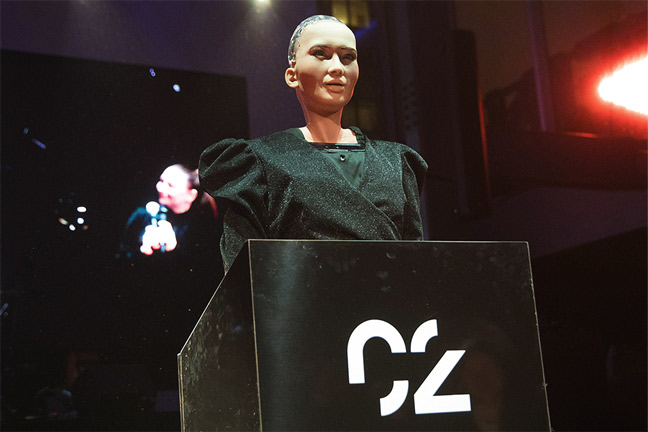 Announcing the first round of (mostly human) new speakers
When it comes to speakers, we leave no stone unturned searching for those fascinating folks who are breaking down barriers and transforming their fields, in many cases opening up whole new frontiers. From a marketing rock star to a global forecaster, a net defender to a next-gen narrator, an eagle-eyed investor to a culture hacker, a biotech revolutionary to a builder of human experiences, this first, diverse group of speakers is a cross-industry collective of outstanding leaders in their field.
And, on the topic of unique speakers, we're pleased as can be to announce that internationally renowned, globetrotting robot (or rather, advanced humanoid) Sophia will also be joining the list of esteemed speakers.
C2 Montréal's 2018 speakers are grouped around five new content pillars: Art & Design, Leadership & Talent, Marketing & Media, Science & Technology, and Society & Environment. These pillars represent multidisciplinary topics at the centre of some of the most pertinent global business conversations happening today. And without further ado…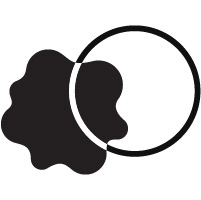 Shifting perspectives: Art & Design
How to find the new points of view that will expand our universe.
The builder of human experiences – Nik Karalis, CEO and architect, Woods Bagot
The iconic designer – Tim Kobe, Founder and CEO, Eight, Inc.
The lighting artist – Bentley Meeker, artist, lighting designer and CEO, Bentley Meeker Lighting and Staging
The vanishing cultures chronicler – Jimmy Nelson, photographer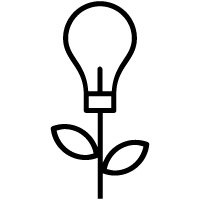 Cultivating innovation: Leadership & Talent
How to embrace creativity and empower teams to realize bold innovative visions.
The empathetic scientist – Dan Ariely, Co-Founder and Chief Behavioural Scientist, BEworks
The culture hacker – Alexa Clay, Director, Royal Society for the Encouragement of Arts, Manufactures and Commerce
The eagle-eyed investor – Jim Coulter, Co-CEO and Founding Partner, TPG
The last-mile connector – Tunde Kehinde, Co-Founder and Co-CEO, Lidya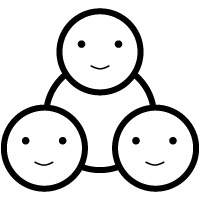 Moving audiences: Marketing & Media
How to find new ways of reaching and engaging the citizens and consumers of tomorrow.
The marketing rock star – Frank Cooper III, Senior Managing Director and Global CMO, BlackRock
The influence marketer – Ryan Detert, CEO, Influential
The global forecaster – Daniel Franklin, Executive Editor, The Economist
The next-gen narrator – Jessica Lauretti, VP, Global Head of RYOT Studio
The data scientist of the mind – Dr. Carl Marci, Chief Neuroscientist, Nielsen
The media watchdog – Craig Silverman, Media Editor, BuzzFeed News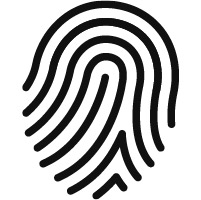 The next frontiers: Science & Technology
How to take advantage of game-changing new currents and inventions.
The net defender – Katharina Borchert, Chief Innovation Officer, Mozilla
The biotech revolutionary – Erik Gatenholm, Co-Founder and CEO, CELLINK
The applied futurist – Dr. Noah Raford, Chief Operating Officer, Futurist-in-Chief, Dubai Future Foundation
The social humanoid robot – Sophia, advanced humanoid, Hanson Robotics
The quantum technologist – Dr. Robert Sutor, VP, IBM Q Strategy and Ecosystem, IBM Research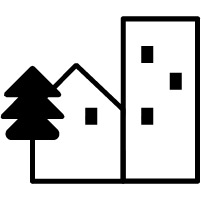 Living in ecosystems: Society & Environment
How we will work together to address key challenges of 21st century.
The global wealth builder – Bertrand Badré, CEO and Founder, Blue like an Orange Sustainable Capital
The ocean heroine – Dr. Sylvia Earle, President and Chairman of Mission Blue/The Sylvia Earle Alliance
The women's health advocate – Françoise Girard, President, International Women's Health Coalition
Michael Sabia, President and CEO, Caisse de dépôt et placement du Québec
To learn loads of fun and fascinating things about our speakers, please go here.
And we're just getting warmed up, so check back often for updates and please share the word with fellow bold thinkers and risk-takers.