T-minus seven days until C2 Montréal 2018. Filled your klik profile yet? Have you reserved your spots for activities that you want to participate in? Booked Braindates? Checked out Ideate for Impact programs? Linked your credit card to your smart badge? Made plans to pick up the latter in advance?
Overwhelmed?
C2 Montréal is a jam-packed three-day affair. That's precisely why we've prepared this round-up of all relevant info about the event. If there's one piece of writing you need to add to your favourites for quick access during the event, this is it. Refer to it whenever you need.
Dates: May 23-25, 2018
Site opening hours: 7 am to late at night
Transformative Collisions: the program and Ideate for Impact
This year's theme, Transformative Collisions, offers a deep dive into the revolutionary ideas that spark when seemingly unrelated industries, organizations and interests collide. The program is divided into five content pillars, or "sub-themes" if you will – Art & Design, Society & Environment, Leadership & Talent, Marketing & Media and Science & Technology.
View the full C2 Montréal 2018 program
You will be able to reserve your spot in up to four content blocks per day: two Talks and panels, one Masterclass, Workshop or Conversation Market (what we refer to as Collaborative Sessions) and one Lab. Collaboration aficionados looking for an extra session and who want to do some good in the world can add a fifth block to their day via an Ideate for Impact program.
Here's a good rule of thumb: Always show up early to activities. Crucial information is always shared with participants early into an activity, which makes catching up difficult, if not impossible.
Talks and panels
Talks and panels spotlight field-leading speakers and experts who inspire us with their unique insights and experience.
Labs
Labs take participants out of their comfort zones and create the ideal conditions for new thought patterns and perspectives to emerge, for participants to reconsider how they operate and for their creativity to flourish – all through risk-taking and collaboration.
Learn and network in Braindates
Powered by collaborative learning pros e180, Braindates are peer-to-peer learning sessions that ensure participants soak up as much information as possible. To book Braindates, log into klik and access Braindates from the menu. Once on the Braindates platform, browse or post topics, book meet-ups with other participants and get ready to learn!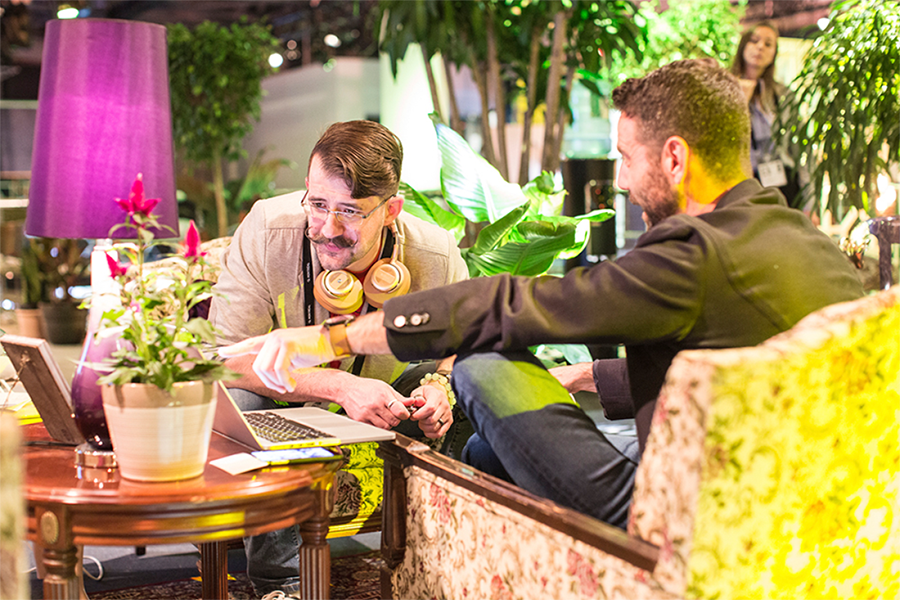 Explore the C2 village
The C2 Montréal experience doesn't stop at what you learn or the inspiration you find. There's a whole village abuzz with activities, where music flows day and night and there are plenty of hidden nooks and crannies to discover. You'll find a map of the C2 village on klik, on our website and at the back of the printed program you will receive on-site.
Learn more about C2 Montréal's artistic programming
Since you'll likely get hungry at some point, we've gathered some of the city's best kitchens on wheels and restaurateurs to make sure you find something to please your palate.
Learn more about on-site eats and drinks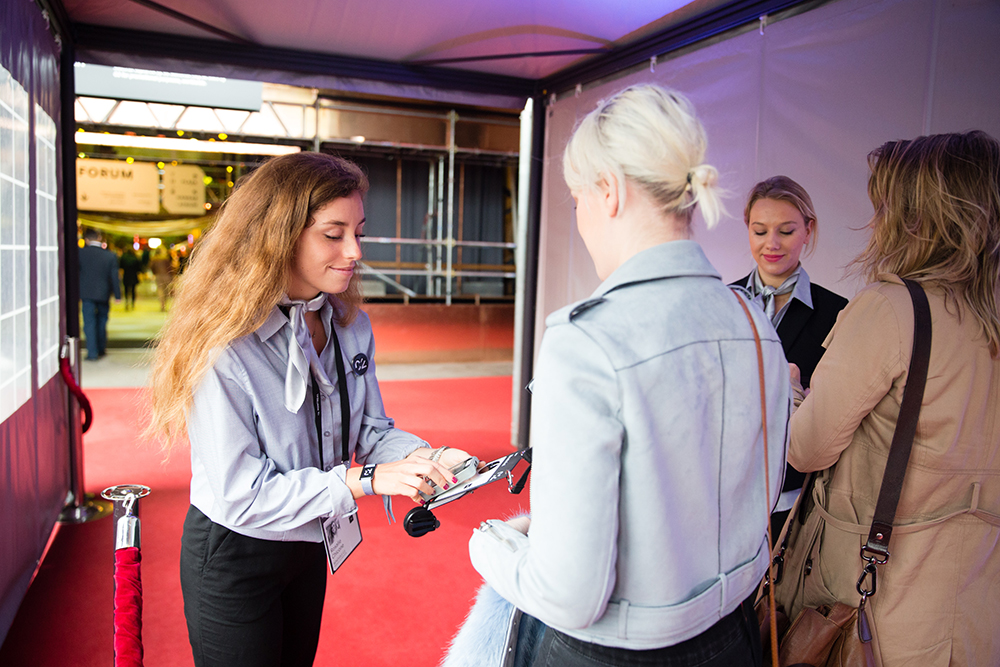 Use klik and your smart badge to their maximum potential
Klik is C2 Montréal's event app. Fill out your profile and consult your daily schedule, reserve your spots in activities and more using its smartphone app version, available both at the Apple App Store and Google Play Store.
klik is also connected to your smart badge, which comes with a suite of super-powers. The most important thing to know about your badge, however, is that you must have it on you at all time. Without it, you won't bet admitted into the site and won't be able to enter activities, even if you reserved a spot in them.
Learn more about the C2 smart badge
Install klik's Android mobile app 
Party Montreal-style at Illumination Night
There's no better way to cap off C2 Montréal than with the party of the season. Don't miss this unique, Montreal-style night of revelry with DJ Snoopadelic (a.k.a. Snoop Dogg), Coeur de Pirate's DJ set with Thomas H, Pierre Kwenders, Geoffroy, Gabrielle Shonk, BAMBII and many more! 3-Day and 1-Day Total Experience badges grant you access to the party, so don't be too quick to discard yours after your last activity on May 25.
Learn more about Illumination Night
Be a stakeholder in our sustainability goals
We deploy considerable efforts to minimize our ecological footprint. One can't strive to become the most ecologically responsible, large-scale business conference in the world without breaking a sweat, after all. Aside from bringing reusable water bottles or thermoses on-site, there's so much you can do to help us attain our goals.
Learn more about our commitment to sustainability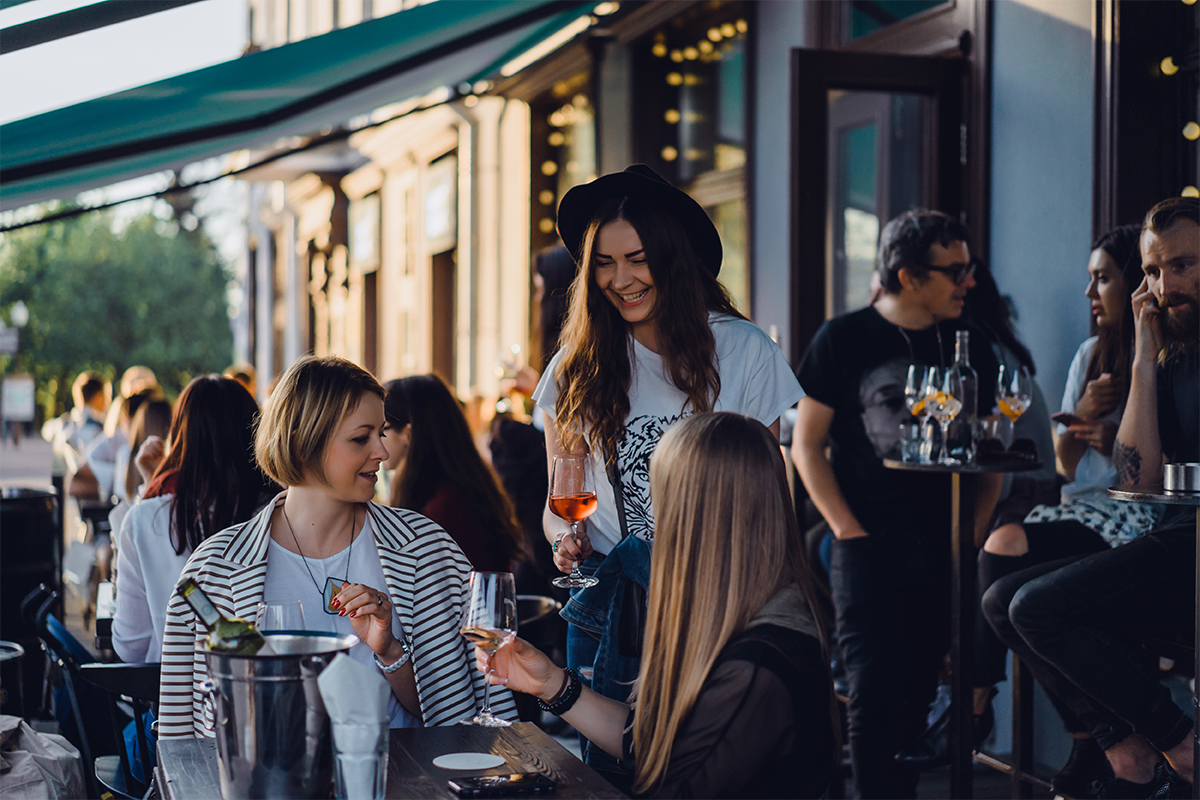 Discover Montréal
Montréal's one-of-a-kind mélange of cultures, welcoming sense of hospitality and well-practiced flair for festivities has long made it a magnet for experience seekers – and you couldn't have picked a better time to visit. After long, often unforgiving winters, Montrealers come alive in the spring. Options are plenty when it comes to living Montreal to the fullest through events and festivals galore or the pleasures of the table.
Discover 13 events and festivals overlapping with C2 Montréal 2018 
40 restaurant suggestions proving Montréal's gastronomic star shines bright 
AOB
Want to know what your transportation options for getting to C2 Montréal are? Wonder what the dress code is? Looking for a list of C2 Montréal partner hotels or a last-minute checklist? All that and more is covered in the Practical Info section of our website, which you definitely should peruse.