Closing out C2 Montréal each year is always a bittersweet occasion, and even though the event itself has wrapped, the key learnings, inspirational memories and meaningful connections made will carry forward in the weeks and months to come. Let the following Day 3 highlights be a reminder of our unique, shared C2 journey together at an extraordinary point in time.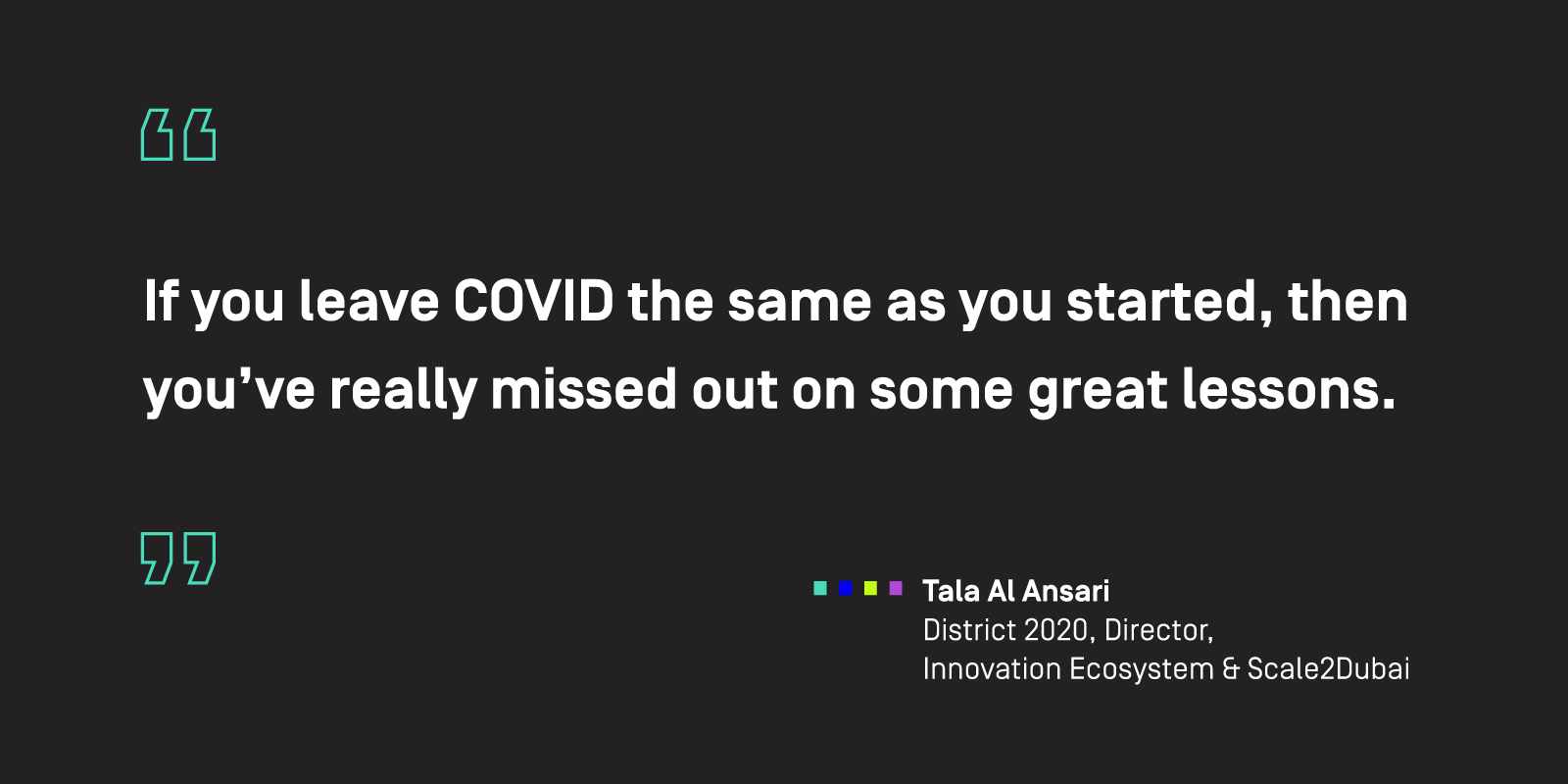 Kick-ass quotes of the day
"If you leave COVID the same as you started, then you've really missed out on some great lessons," said Tala Al Ansari, the Director District 2020's Innovation Ecosystem, at her fireside chat, "Dubai's District 2020: Designing a global innovation ecosystem for entrepreneurship, collaboration and scale."
"Like drinking from a fire hose," said Manon Brouillette, describing what it was like to join Verizon as Chief Operating Officer and Deputy CEO of Verizon completely remotely during the pandemic, at the fireside chat "Reinventing, rethinking and renewing business at scale." Verizon "totally removed the idea of geography" for employees, who can work remotely from anywhere in the US and can now apply to work in a particular time zone.
"We have never felt so much solidarity from Quebecers towards Indigenous people," stated Dave Laveau, Executive Director of Indigenous Tourism Quebec and Family Chief of the Huron-Wendat Nation Council, during the workshop "How to promote and build nation-to-nation collaboration to develop good business relations." "From the moment we better understand our common history, we are on fertile ground to create alliances. I see the future filled with opportunities because we know each other more and more."
"Going backwards is not an option," stated Isabelle Hudon, President and CEO of the Business Development Bank of Canada, at the fireside chat "I say we need a [Re]volution: A conversation with Isabelle Hudon." In order "to make a revolution, it is necessary to do it with humility but above all with the courage to recognize what is good, and to accept going towards the unknown."
"Cis men wear a mask, straight men wear a mask — we are performing for each other a certain type of masculinity so that we can be accepted amongst ourselves," said Wade Davis, former NFL player and VP of Inclusion Strategy for Product at Netflix, at his fireside chat. Davis stated that straight/cis, non-queer folks don't realize that they also exist inside the proverbial closet, and that queer people are allowing them to have a broader spectrum of expression of their own identity.
"Diversity, equity and inclusion went from a moment to a movement," said Jana Rich, Founder and CEO of the Rich Talent Group, at the panel "Diversity and inclusion: Beyond metrics and hiring." "This isn't just about who do we hire, it's about… how do we keep the people we hire in our companies?" added fellow panelist Candice Morgan, Equity, Diversity & Inclusion Partner at GV. "Candidates want to know if [a company's commitment to DEI is] authentic or performative."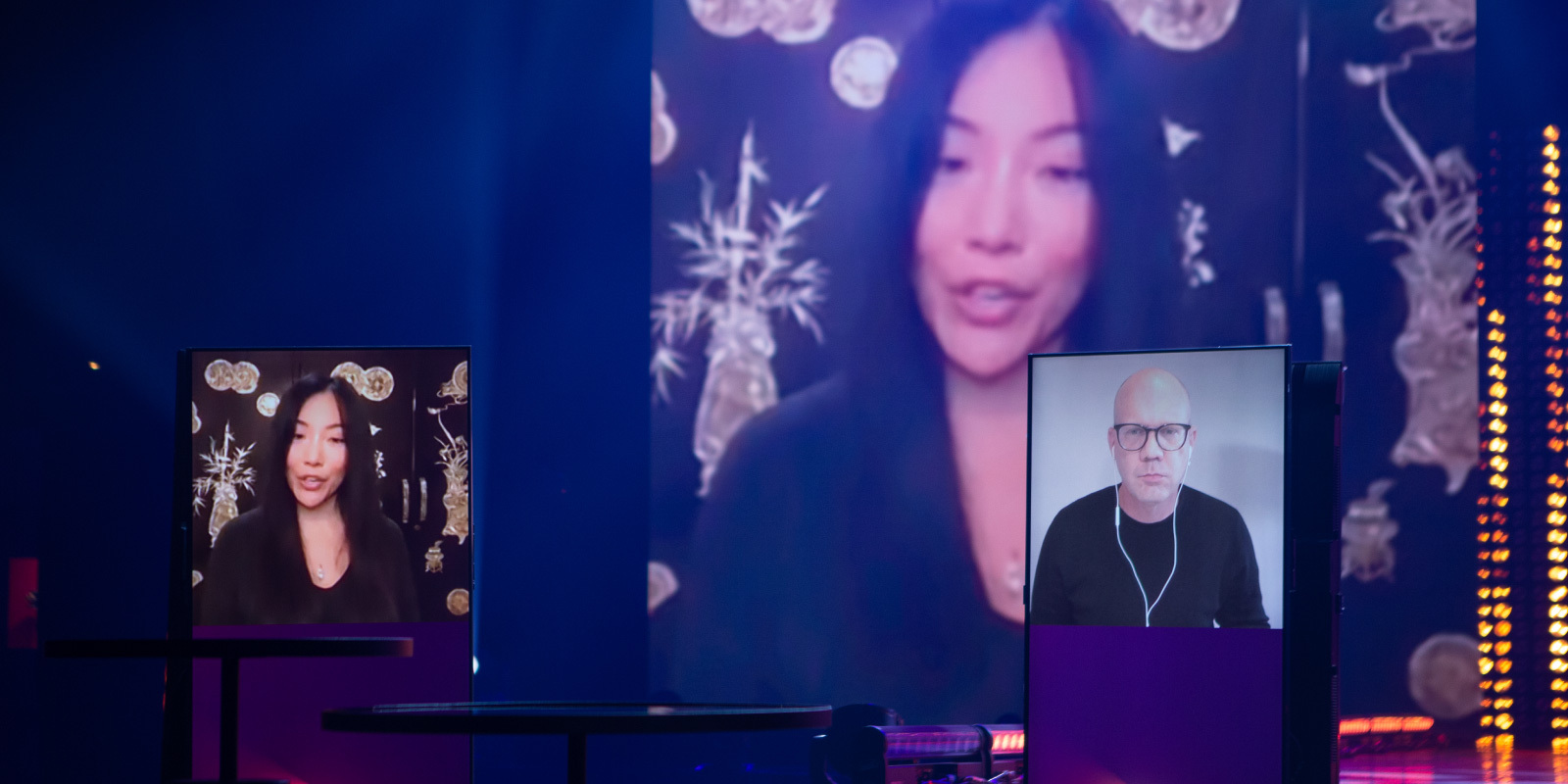 A handful of the many Day 3 conference highlights
The day opened with an uplifting discussion, "Metaverse for humanity," about how we can regain focus and a sense of wellness in the digital space by valuing people's humanity. Krista Kim, Metaverse Artist and Global Ambassador for Superworld, found solace during the early days of the pandemic by designing Mars house, a zen space that exists entirely in the metaverse. "I needed to create a house that represents the future of health and wellness," she said. Chimi Zangmo, Executive Director of VAST Bhutan, emphasized the importance of placing compassion at the centre of everything we do, including what we do in the digital space. "Kindness and compassion can change people's lives one person at a time."
From empowering young women through sports to what business leaders can learn from athletes, Lindsey Vonn — the most successful female skier of all time — shared insights and life lessons from an extraordinary sports career and how it impacted her life then and now. "I always push myself to the limit, and I think that's what's led me to so much success, but it also led me to so many injuries," she said. "How I approach ski racing is how I approach life… I'm a perpetual one-upper: if I achieve something then I want the next achievement… But it's a double-edged sword. I have found myself in the fences far too often." Vonn believes that you never reach your potential unless you push yourself to the limit. "Unless you know what that limit is, you're not reaching your potential… and that's an important step in the process of becoming the best person you can be."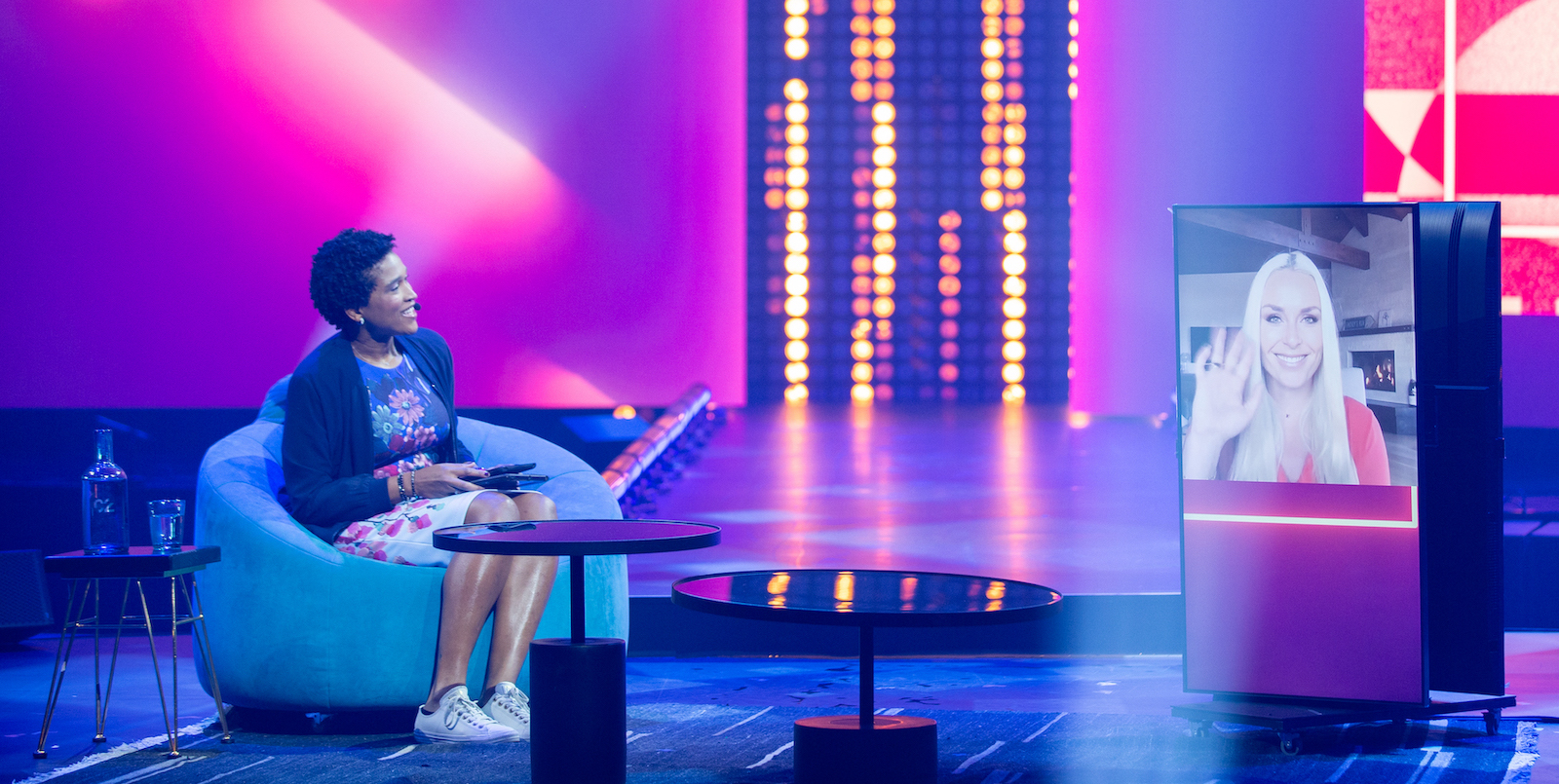 The conference "Senior executives set the agenda: Forecasting the investment business" offered a fascinating snapshot of the post-pandemic state of the Canadian investment market. Approximately 2.5 times more money was raised in 2020 than in any year prior to the pandemic, in large part due to fast growth driven by the adoption of technology, said Chris Arsenault, Partner at Inovia Capital. "There are new players in the system bringing in new capital [and] interest rates are still incredibly low," he said. "The Canadian industry is in growth mode, [something] we haven't experienced in the last three decades," added Éléonore Jarry-Ferron, Principal at Brightspark Ventures. "Bringing in new entrepreneurs [is] awakening the market," she said, but cautioned that we're going to need to pay our talent well in order to keep up with the current rate of growth.
According to Sakchin Bessette, Co-Founder and Executive Creative Director of Moment Factory, the value of intuition in entrepreneurs is of paramount importance. He would even like to create an educational program on the subject. "Intuition is underrated," he said during the panel discussion "Local talent: An international success," presented by the Quebec government. When asked what he thinks sets Moment Factory apart from its international competitors, Bessette said, "[Our clients] trust us because we have a good portfolio — we've done a lot of projects that have advanced the industry. Then it's the relationship of trust that we develop. But fundamentally, it's the creation. They trust us to create."
The fireside chat with Adrian Grenier — the actor, filmmaker and social advocate best known for his role in the hit series Entourage — was a wonderfully wide-ranging affair that covered everything from fame to sustainability, investing to farming, cryptocurrencies to media literacy… and even snake wrangling. He shared that he approaches environmental sustainability much like he does storytelling as a filmmaker. "What is this story that we're trying to tell? It's our collective story that we get to tell and co-create, so I imagine the end of this movie as a beautiful, utopian paradise where nature is thriving and restored to its original beauty." Grenier dismisses the pervasive notion that Earth would be better off without humans. "A lot of environmentalists want to take humans out of the equation… they want to decrease our footprint by not allowing us to step anywhere. [I want] to maximize our handprint. We are the most creative, collaborative, adaptive, resilient species… we have the potential to come back and make the most of this world."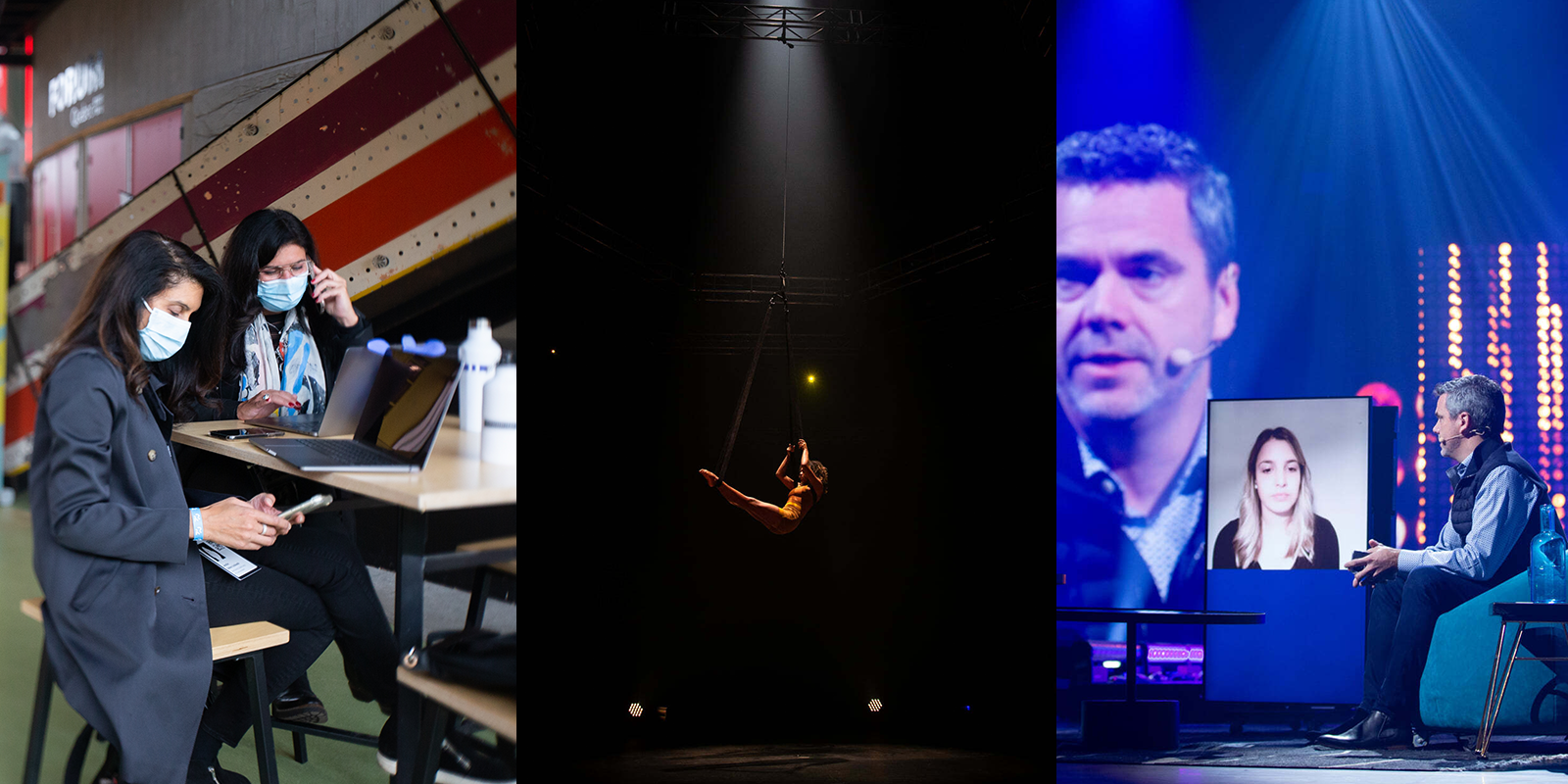 Day 3 in fab photos
Be sure to have a look at all the amazing moments that were captured on the final day by checking out the C2MTL 2021 photo album.
Missed something? Take advantage of video on demand
If you participated in C2 Montréal 2021 and there was a conference you weren't able to catch (or wanted to view again), no worries, we've got you covered. All conferences will be made available through video on demand until November 25, so make sure to check back regularly using the "On demand" tab in the C2Agora event platform.
The time to get your C2MTL 2022 pass is now
For a limited time, take advantage of the lowest rate for passes to next year's edition of C2 Montréal, September 28-30, 2022.
Questions or comments? Drop us a line at editorial@c2.biz