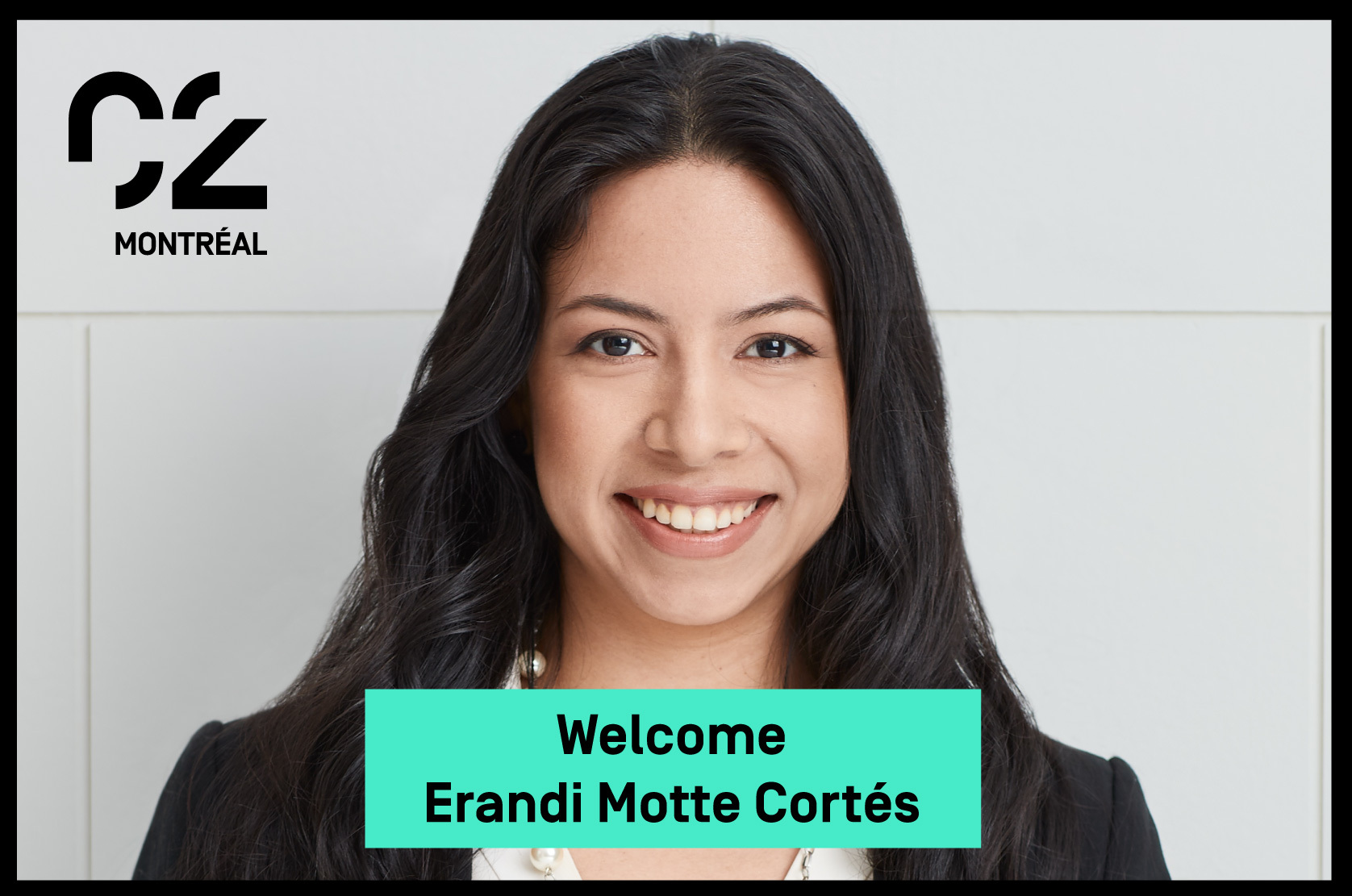 Claudine Blondin Bronfman, Chair of the Board for C2 Montréal, is pleased to welcome Erandi Motte Cortés to the Board of Directors.
Ms. Cortés is currently Senior Director, International Markets, Entrepreneurship and Business Information for the Chamber of Commerce of Metropolitan Montreal, serving entrepreneurs and SMEs in their business endeavours. With a bachelor's degree in International Business from Tec de Monterrey in Mexico, and an MBA from HEC Montréal, Erandi has over 12 years of experience in international trade, business support and partnership development.
"We are delighted to welcome Erandi to our Board of Directors," says C2 Montréal Board Chair Claudine Blondin Bronfman. "She is engaged, creative and passionate about economic development, and her unique experience will help raise the profile of C2 Montréal. We're extremely fortunate to harness her talent, expertise and drive to revitalize our downtown economic recovery efforts through our business events."
In Mexico, Ms. Cortés worked as a trade auditor for a customs broker and as an import analyst for a German multinational. In Quebec, she joined the Chamber's team in 2011 as an advisor and international commissioner in the Vice-Presidency of Business Services before taking up her current management position. 
Click here
to meet the C2 Montréal board of directors.
Questions or comments? Drop us a line at editorial@c2.biz