Presented by Facebook


What began as an almost impossible-sounding idea six short months ago was fully realized this week with the launch of C2 Online — Montréal 2020 (October 19-30).
The road to RESILIENCE, the theme of C2 Online and our guiding light, hasn't been without its bumps and detours, but what great journey is? And the excitement of arriving at our destination this week and seeing C2 Online come to life — five straight days of compelling content, next-level connecting and moments of peak inspo, with five more to come — is a testament to the scrappiness of that original implausible idea, and all of those who have helped put it into play.
The following is a recap of highlights from a week that had many of them.
Hit programming picks of the week
The following conferences caught the attention of C2 Online participants, resonating deeply and prompting avalanches of response and conversation. All three of the following conferences are available for watching (or rewatching) in VOD on the C2 Online event platform.
Patrisse Cullors
Fireside Chat, October 19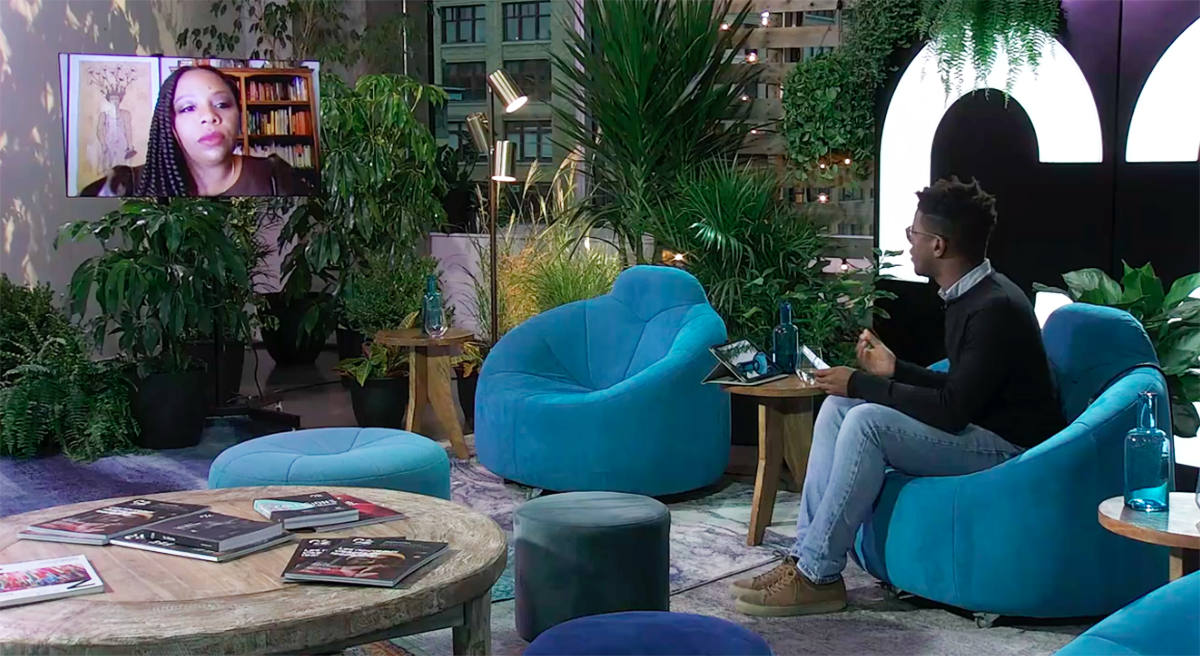 "Stop using the words diversity and inclusion. Challenge yourself to start thinking about a workplace that is anti-racist."
Social activist, best-selling author and co-creator of the viral Twitter hashtag and movement #BlackLivesMatter, Patrisse Cullors kicked off C2 Online with a conference that ignited an honest conversation about racial justice.
In conversation with social entrepreneur Fabrice Vil, she called 2020 a time of reckoning and of generational unlearning and relearning across industries and around the world. For real change to happen, she encouraged everyone to "join something" in support of fighting for Black lives. On organization and leadership, she pointed to Black Lives Matter as a "leaderful" movement that is action-oriented and group-centred.
Login to the C2 Online platform, in the VOD section, to rewatch the conference (participants only)
Malcolm Gladwell
Masterclass presented by RBC, October 20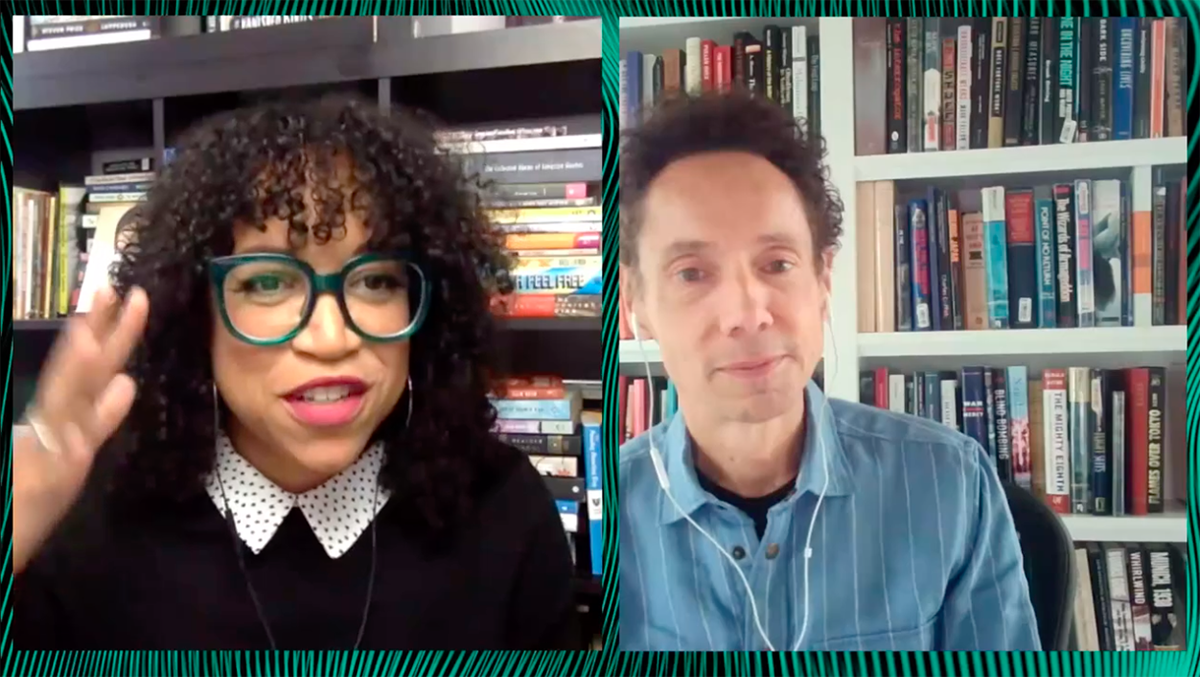 "Why in society do we insist you have to choose a career and stick to it? Career switching should be more than commonplace, but encouraged."
Best-selling author Malcolm Gladwell's masterclass, "A crash course in curiosity," with author Jael Richardson saw the rockstar storyteller explain the importance of "identity stacks" when it comes to being empathetic towards others.
"All of us have multiple identities… and those identities are given different priorities." He gave the example of his mother — a Jamaican-born Canadian, writer, psychotherapist, devout Christian, mom to three boys and more — and then invited participants to create their own identity stack. "What are the identities that matter to you right now? Put them in order from most important to least important," Malcolm instructed. A good definition of empathy is to understand how someone orders their identity stack, he concluded. "Feelings towards others are empty unless they come with some kind of structure that directs where our empathy lies."
Login to the C2 Online platform, in the VOD section, to rewatch the conference (participants only)
Jane Fonda
Fireside Chat presented by RBC, October 22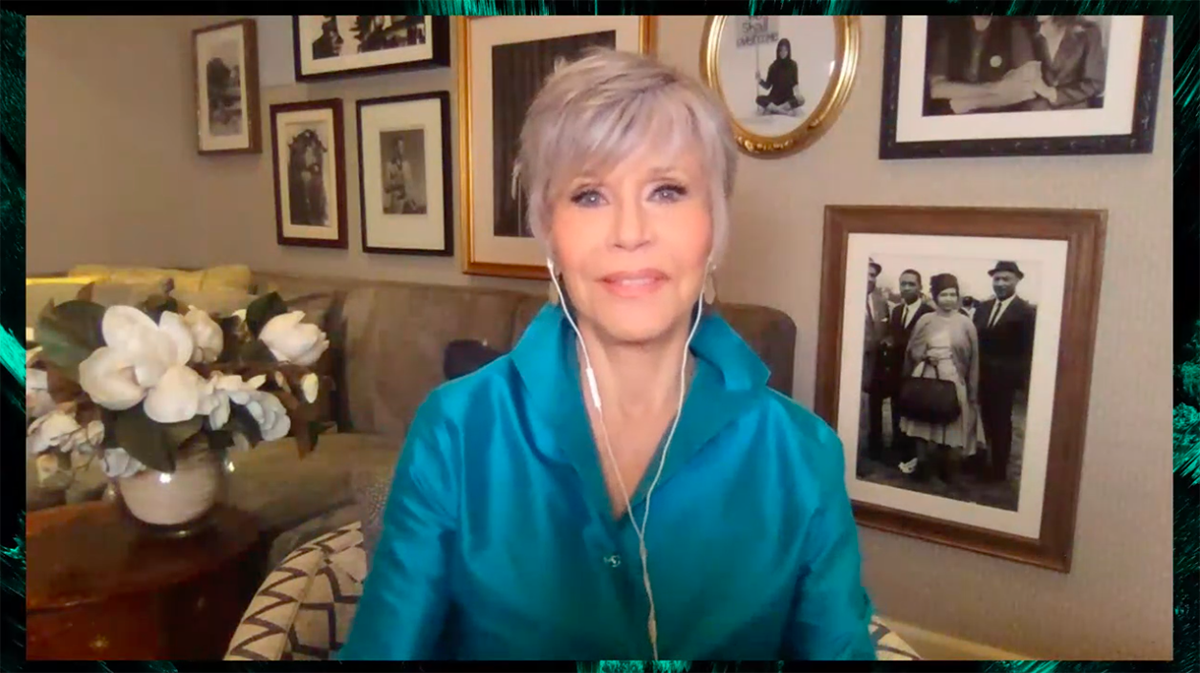 "If you are ignorant, it's not good but you just don't know. Once you know, if you then turn away, then you are part of the problem."
Academy Award-winning actor, producer, activist, author and fitness guru Jane Fonda shared personal remembrances of her experiences of growing up as an actor and how it informed her activism, stating that, "Movies influence culture whether we like it or not… make your career mean something."
She also inspired us with her passion for effecting environmental change: "The climate crisis is the big existential shadow that hangs over all of us. We're beginning to witness the unraveling of planetary life." She reminded us that this is by far the biggest challenge humankind has ever faced, and that "there's a possibility that it is already too late, although the science says if we can cut emissions in half [by 2030] it will gradually get better… For the rest of my life, this is what I will be doing and this is what I will devote myself to."
Login to the C2 Online platform, in the VOD section, to rewatch the conference (participants only)
Introducing C2 Primetime
An engaging new show aiming to inspire and inform our C2 community with respect to some of today's burning questions and challenges.
Kick-ass quotes: A week in words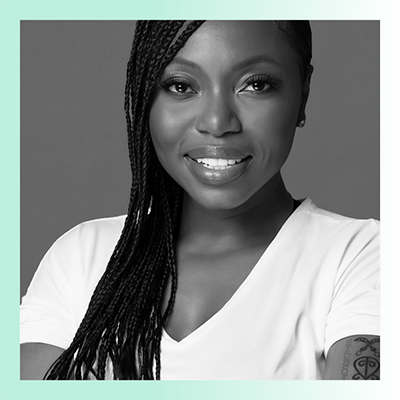 "Clean
your
house first." — said
Sharon Chuter
(Founder and CEO, Uoma Beauty & Founder, Pull Up For Change) during the panel "Brand Activism: Going Beyond Hashtags," noting that there is great danger in moral superiority, virtue signalling and gestures that are "all performative"
"As marketers think about communities, they can't be machines that eat messages and crap cash, they have to be real-life human people… we have to think about the power that we wield." — Marketing Professor
Marcus Collins
(Ross School of Business, University of Michigan) in the conference "Fostering community through meaningful connections"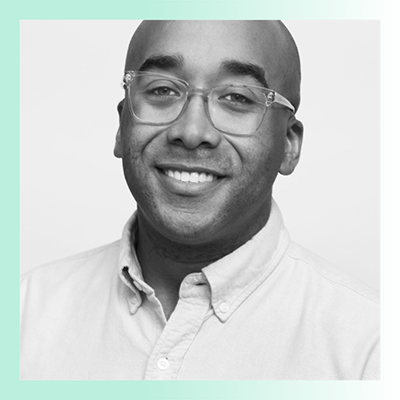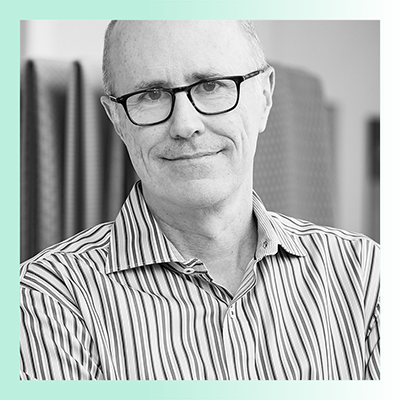 "As fast as technology changes, humans are stubbornly human." —
Jim Keane
, President and CEO of Steelcase, during the Fireside Chat "Returning to the office: Envisioning a new kind of workplace
"If you believe in what you do and you believe in the positive change that it can make around you, and if you believe in how you can inspire and nourish people, then it doesn't feel like work. I don't believe having a responsibility is a burden." — musician
Fabrizia di Fruscia
, from the
Random Recipe Sunset Session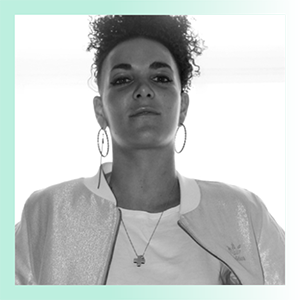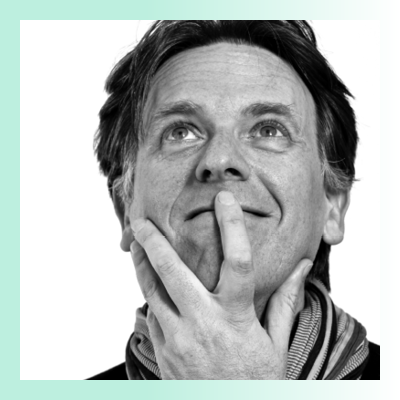 "Your feet are wiser than your head — they're going to take you on a little journey." — Street Wisdom founder David Pearl at his workshop "Creativity not captivity," explaining that, while walking, you can use your body as a navigation system to open yourself up to the wisdom in the environment around you
"We don't teach people to be good cyber citizens and that is a huge flaw in our system, but anyone who is using the internet right now can help in building the ideal citizenship." — gaming icon
Stephanie "missharvey" Harvey
(Director of Esports Franchise Development and Outreach, Counter Logic Gaming), from her conference "The rise of esports and why it matters for businesses and communities"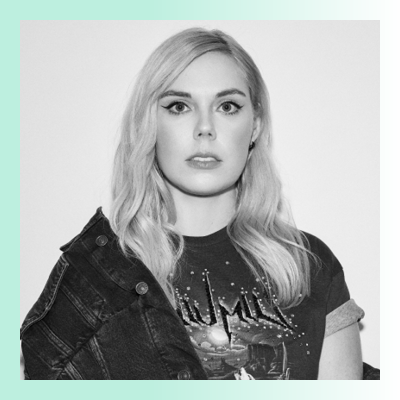 "You don't have 16 corkscrews on a Swiss Army knife — you need multiple tool sets." — Yarrow Kraner (Founder and CEO, HATCH) on the importance of finding people in your life whose strengths align with your weaknesses, from the masterclass "HATCH a better you"
C2 Online: Behind the scenes
Although all the C2 Online action is going down digitally on C2's new event platform, there is still an incredible amount of other activity taking place safely at a number of locations and spaces in C2's sphere. The following photos are a behind-the-scenes glance at some of the goings-on this past week.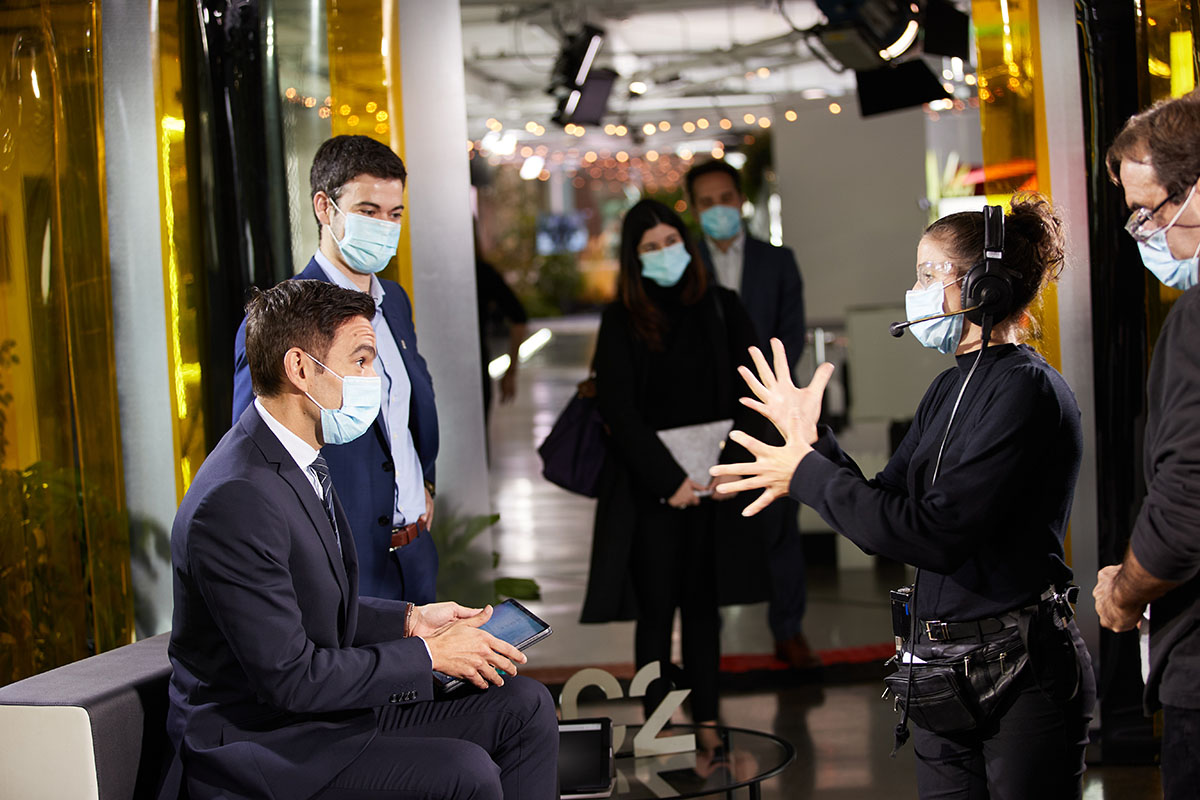 Photo credit: Jimmy Hamelin
Pro tips for Week 2
The following is a quick rundown of can't-miss activities during Week 2 of C2 Online:
*A friendly reminder
For those of you who have already purchased a pass to C2 Online, please don't forget that you must register on the C2 Online event platform in order to be able to attend all activities. Click here to register.
And if you don't have a pass yet…
It's not too late to get in on the action!
There's still a whole week of compelling content, collaborative experiences and moments of peak inspo remaining at C2 Online — Montréal 2020, until October 30.
C2 Online Partners – Montreal 2020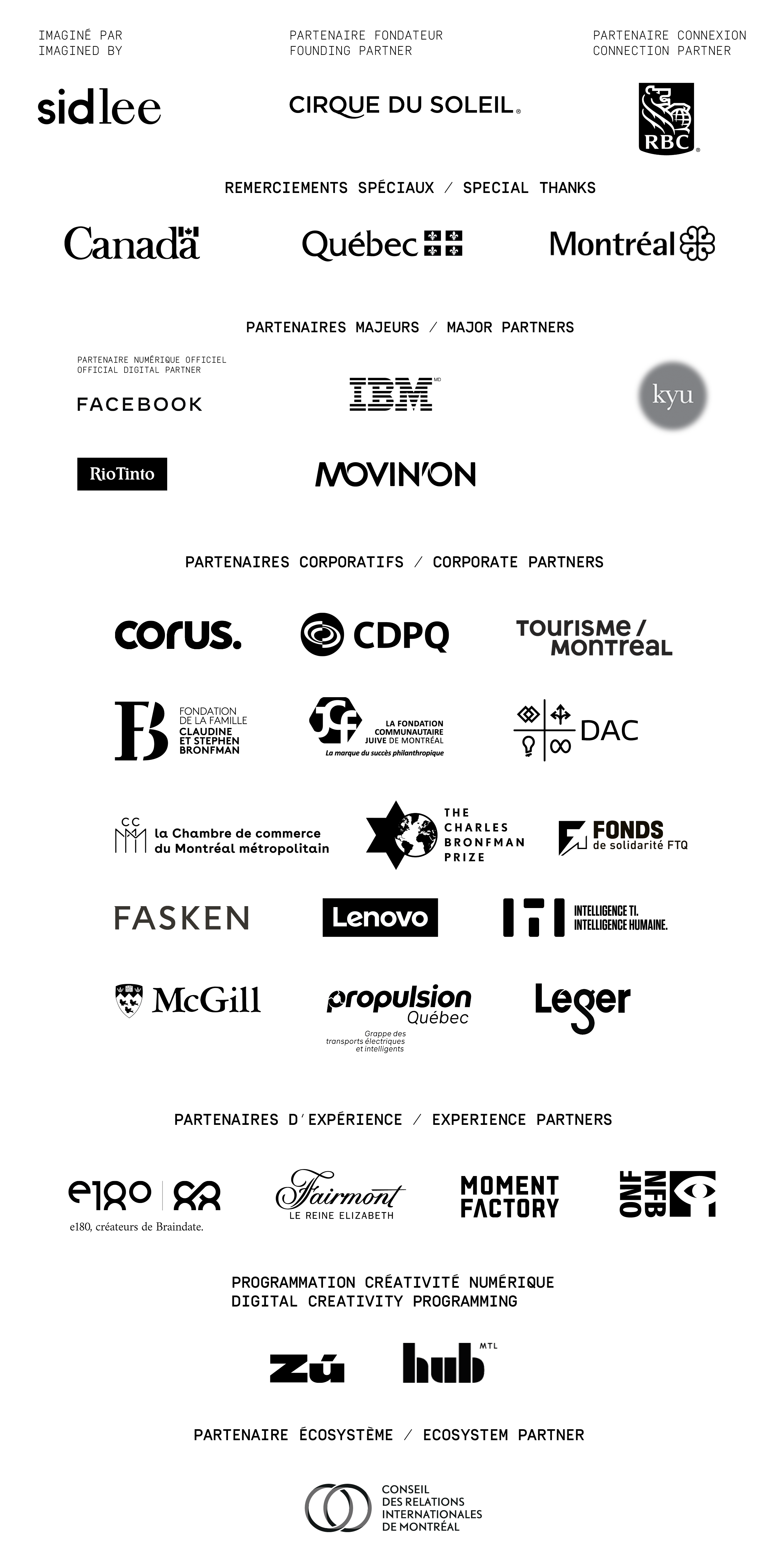 Questions or comments? Drop us a line at editorial@c2.biz