Mark your calendars for our next #C2Takeover, taking place on September 23! In collaboration with Rio Tinto, this takeover will explore how designers Studio ThusThat are changing the way we think about how we use waste, and what the materials of the future might look like, through the lens of their artistic and experimental work.
Recent graduates of the Royal College of Art (@royalcollegeofart), @studiothusthat is made up of Kevin Rouff, Luis Paco Böckelmann and Guillermo Whittembury.
"We like to really look into the everyday materials around us," explains Paco. "Where are they from? How are they made? What waste is left behind in the process?
"We then ask ourselves, 'What could be done differently?'"
The group recently completed a joint MA and MSc in Innovation Design Engineering working with often-overlooked materials like bauxite residue, a waste material that's created each time aluminium is made.
Combining scientific research and industrial processes in their creative work, the group has been featured in Fast Company, Curbed and designboom. As explained by architecture and design magazine Dezeen, ThusThat began "studying the potential of secondary resources in a bid to realign our perception of waste."
Rethinking the way we look at waste by transforming it into beautiful, functional tableware and objects, their projects have caught the attention and imagination of some of the most celebrated design critics across the globe.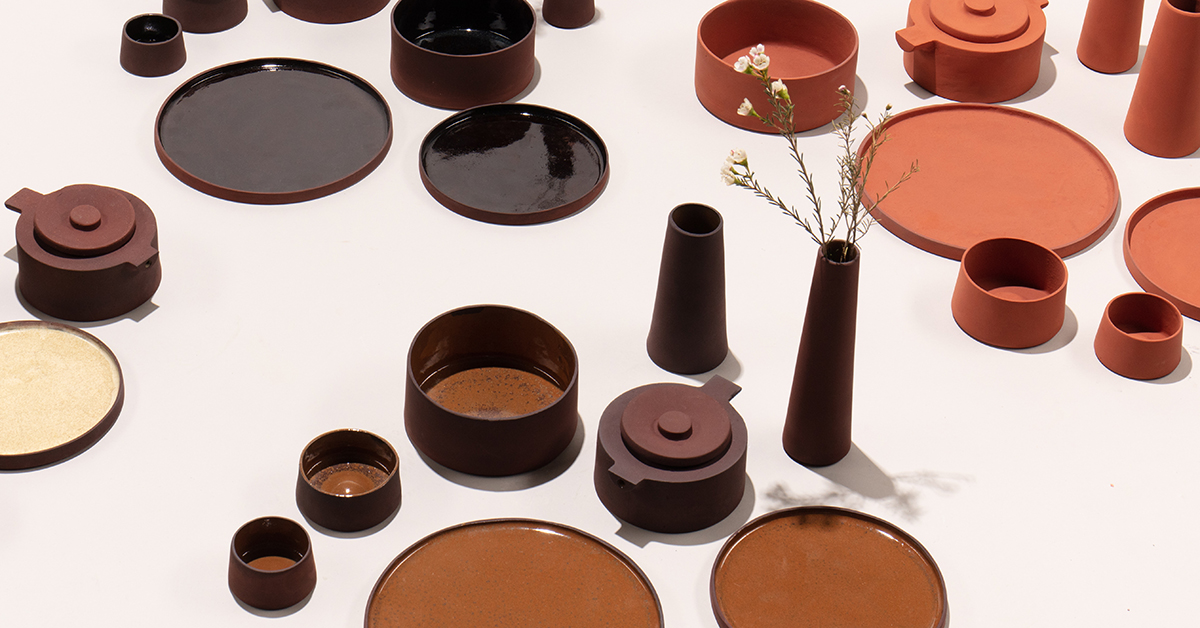 As told to Material District, the aim of these pieces "was to make people aware of the impact of materials taken for granted in the everyday, like aluminum, and to see the potential in their by-product counterparts."
Kevin explained their philosophy to C2:
"We read somewhere this old adage that we think of often: 'Use what already is, to create what is to be.' That's how we try to work."
For their #C2Takeover, Kevin and Luis will share their process, their approach to using waste, and how creatives can work with companies towards a more sustainable future.
Join the #C2Takeover!
Don't miss Studio ThusThat, presented by Rio Tinto, on Instagram @C2montreal, September 23 starting at 10 am.
Questions or comments? Drop us a line at editorial@c2.biz