As a C2 Montréal 2018 participant, you will soon receive an email or phone call from your designated Concierge extraordinaire. A little word of advice: be sure to answer! He or she will be able to guide you through your C2 experience and help you maximize your time on site and in Montreal. Under the leadership of Simon Bajouk, our Chief Concierge, these young people with a passion for five-star service are here to make sure you have an out-of-this-world experience.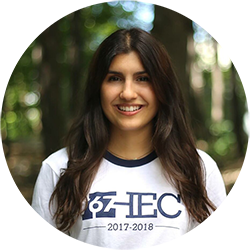 Name
Alexandra Gavrila
Background
Marketing and entrepreneurship student at HEC and Vice-President of Sustainable Development for the AEHEC (student association).
Why am I a C2 Concierge?
Because sometimes we should dare to let ourselves be surprised!
Fun Fact
I'm currently recording an EP!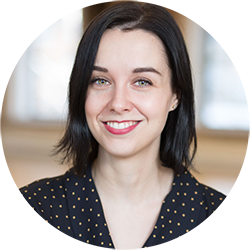 Name
Alexandra Lafontaine
Background
Dissatisfied with her trilingual BAA in Accounting from HEC Montreal, she opted for a more creative career and became a photographer and graphic designer.
Why am I a C2 Concierge?
So I can surround myself with creative people and make inspiring new connections!
Fun Fact
In 2005, I participated, as a synchronized swimmer, in the opening ceremonies of the FINA World Aquatics Championships, choreographed by the Cirque du Soleil!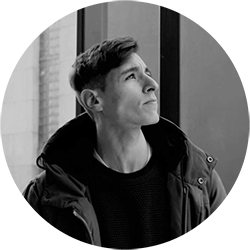 Name
Aymen Lfakir
Background
Marketing student at the John Molson School of Business
Why am I a C2 Concierge?
Nothing better for the brain than a good confrontation of ideas!
Fun Fact
I am one of the few human beings able to move my ears!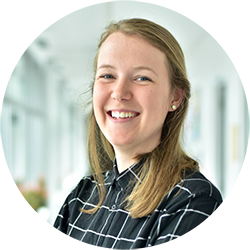 Name
Camille Benoit
Background
Final-year Bachelor of Public Relations student at UQAM, and I also have a certificate in ski station management (yes, yes, it exists!)
Why am I a C2 Concierge?
I believe in the reach and potential of the creative ideas that emerge from C2 Montréal. As a Concierge Extraordinaire, I'll have the opportunity to foster unique meetings and experiences that could transform the world in which we are evolving.
Fun Fact
As a city girl during the week and country girl on the weekend, I like a trendy happy hour as much as handling a chainsaw!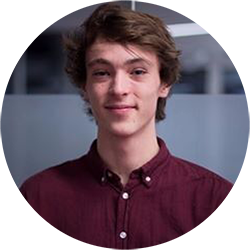 Name
Clément Martial
Background
Degree from HEC Montréal in Trilingual Business Management
Why am I a C2 Concierge?
To connect with an inspiring and influential community while working in the stimulating C2 environment.
Fun Fact
As a child, I wanted to be a ping-pong champion.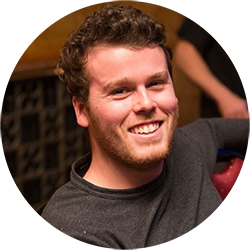 Name
David Plaisance
Background
Student at HEC Montréal in business administration, passionate about startups and socially conscious SMEs, with a background in finance at Desjardins.
Why am I a C2 Concierge?
I adore the corporate culture and the ideas put forth by C2, that way of seeing things from a different angle that can inspire people.
Fun Fact
I've jumped off a 25-meter cliff, but I still have trouble sleeping after watching a horror movie…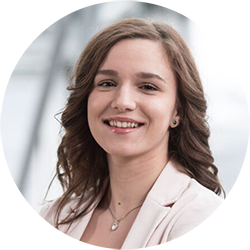 Name
Émilie Giguère
Background
Marketing communication student and writer for a magazine, with many years of experience in customer service.
Why am I a C2 Concierge?
C2 is an event that I have dreamed about since I first heard about it. Having the opportunity to work with inspiring people from all kinds of backgrounds and to learn from them is what excites me most about the C2 experience.
Fun Fact
If I could eat only one things for the rest of my life, if would be kiwis.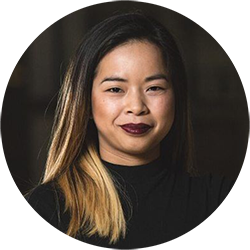 Name
Fanie Auclair
Background
Bachelor degree in communication marketing and diploma in fashion merchandising
Why am I a C2 Concierge?
To make my dreams reality, for personal development, and to feed my creativity.
Fun Fact
I fell off a motorcycle in the Dominican Republic, while trying to pet a cow.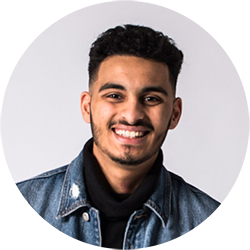 Name
Hamza Ghernati
Background
Marketing student at HEC Montréal.
Why am I a C2 Concierge?
I decided to join the big C2 family to advance my career in the marketing world while being part of a movement that pushes to break down the barriers of innovation.
Fun Fact
I spoke my first word at the age of 5. That's right, 5 years old.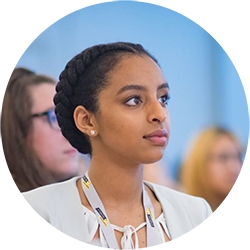 Name
Hanna Workneh
Background
Full-time Marketing/Communication student at Concordia University.
Why am I a C2 Concierge?
To challenge my business creativity, as well as strengthen my customer-service skills in a professional and inspiring environment.
Fun Fact
Shaved all my hair back in 2013 as an act of Faith, and have been embracing this challenging natural hair journey since!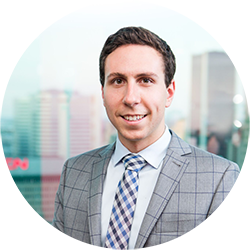 Name
Laurent St-Pierre
Background
Bachelor degree in accounting and finance from HEC Montréal. Involved in politics, and future management consultant starting in September.
Why am I a C2 Concierge?
To participate in a one-of-a-kind business event and to learn more about current innovations.
Fun Fact
I look like Linguini from the Disney movie Ratatouille.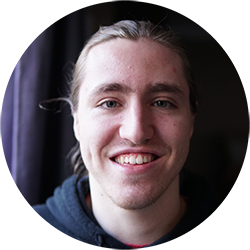 Name
Louis-Guillaume Pallascio
Background
Marketing student at HEC Montréal.
Why am I a C2 Concierge?
To get out of my comfort zone and try to meet Snoop Dogg to make him a pitch for his next music video [Editor's note: don't try this at home].
Fun Fact
I love rap, I'm good at basketball, and I'm crazy about griot.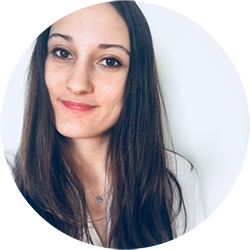 Name
Lucie Sarazin
Background
Graduate student in management, HEC Montréal
BBA in Marketing, HEC Montréal
Why am I a C2 Concierge?
Simply to be part of an adventure that allows participants to think differently.
Fun Fact
I know all the episodes of the TV show "Friends" by heart.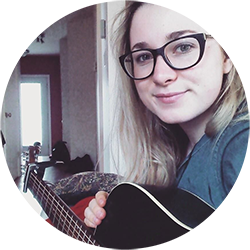 Name
Marianne Geoffrion
Background
Degree in Communications from Concordia University, with experience in advertising, documentary film, and TV.
Why am I a C2 Concierge?
It's the power to see the big picture x 1000. It's incredible to be part of such a vibrant a project and team!
Fun Fact
I have a passion for healthy cooking! I photograph all my recipes for my Instagram account @thelazy.vegan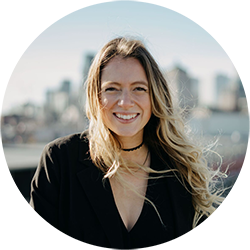 Name
Marie-Soleil Bolduc
Background
Final-year student in marketing at HEC Montréal and VP External of the Marketing Association.
Why am I a C2 Concierge?
Because I want to take part in innovation, in the extraordinary, and be sure to create a WOW effect for participants.
Fun Fact
I've started eating my pizza by the crust and finishing with the middle, to be sure to save the best for last.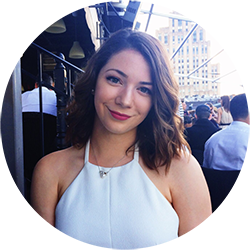 Name
Marjorie Longtin
Background
Marketing and Operations management student with several years of experience in customer service in sales and the restaurant industry.
Why am I a C2 Concierge?
To delve into customer service in a different sector, the event industry.
Fun Fact
I was a competitive figure skater for more than 15 years. To make myself feel better when I stopped, I started salsa and bachata dancing!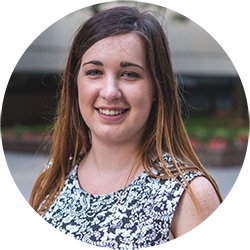 Name
Maude Poirier
Background
Final-year student in a BAA in marketing at the ESG, event experience at Much Marketing.
Why am I a C2 Concierge?
To have an out-of-the-ordinary experience and develop my skills in the field in order to jumpstart my career.
Fun Fact
I make the best mojitos in the world.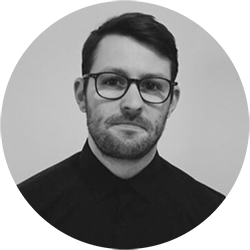 Name
Maxime Louis-Seize
Background
Concierge extraordinaire during the 2017 edition of C2 Montréal and BA in Political Science.
Why am I a C2 Concierge?
To be a part of an inspiring and enriching event in which, collectively, we deliver a unique experience where creativity leads the way.
Fun Fact
I won a limbo contest the Université de Montréal.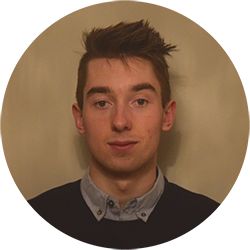 Name
Mikael Hébert
Background
Finance and IT student, after two years of study in the U.S.
Why am I a C2 Concierge?
To have the opportunity to work with a dynamic team in a field that I'm passionate about: business.
Fun Fact
I tried to learn Spanish. Here is a summary; Yo no hablo.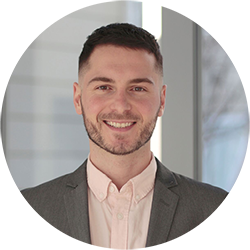 Name
Mikael Lemelin Brisebois
Background
Graduate student in entrepreneurship, intrapreneurship, and innovation at HEC with over 10 years experience in the service industry and a company that specializes in online sales.
Why am I a C2 Concierge?
To have fun, make discoveries, learn, and most importantly, meet people.
Fun Fact
I like dancing in the dark.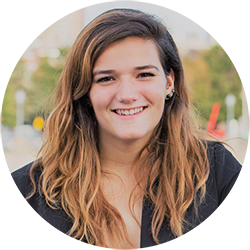 Name
Myriam Sabourin
Background
Tourism Management student, experience in the field, and executor-coordinator for the student association AéGTH.
Why am I a C2 Concierge?
To increase my skills and my knowledge in entrepreneurial creativity.
Fun Fact
When I was younger, I was a member of the national synchronized swimming team!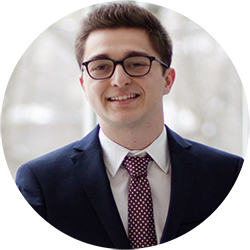 Name
Pierre Monin
Background
Undergraduate student majoring in business intelligence at HEC Montréal and vice-president of financial activities for La Société de Relations d'affaires
Why am I a C2 Concierge?
To meet relevant innovators, satisfy my curiosity, and learn!
Fun Fact
Passionate about new technologies and AI; chess player; animal lover.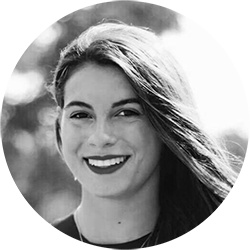 Name
Raphaëlle Villotte
Background
Student-athlete in administration at HEC Montréal and VP Events on the sports and leisure committee.
Why am I a C2 Concierge?
C2 brings together most of my interests. It's a company that shares my values with its mission and its partners, and sparks my imagination.
Fun fact
In one year, I went from being a member-athlete on the national trampoline team to a participant in the World Pizza Games 2018.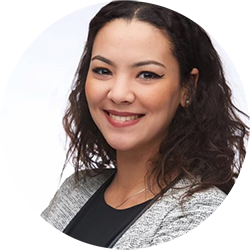 Name
Ryme Jannat
Background
BAA with a major in marketing from HEC Montréal.
Why am I a C2 Concierge?
Having always been passionate about experiential marketing, I wanted to immerse myself fully in an event that really represented this important aspect of marketing! So what could be better than being part of the C2 adventure to experience it!
Fun Fact
I'm a huge fan of the Sims (I am collecting all of them).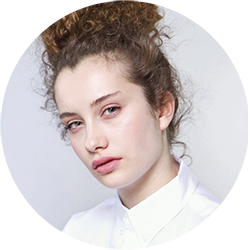 Name
Sandrine Ferri
Background
Commerce student, curious and passionate about everything related to culture.
Why am I a C2 Concierge?
This company has inspired me for a long time. It's the perfect blend of innovation, creativity, ambition, and technology.
Fun Fact
Birthday balloons terrify me.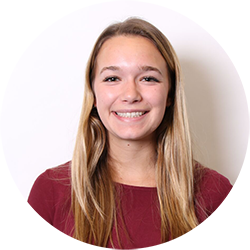 Name
Sandrine Salvas
Background
Third-year BAA student at HEC Montréal, Red Bull Canada rep, and front desk attendant at Hotel Universal Montréal.
Why am I a C2 Concierge?
As a motivated person, I love taking up new challenges to expand my own limits. I find that this team perfectly reflects my values.
Fun Fact
I can play the ukulele!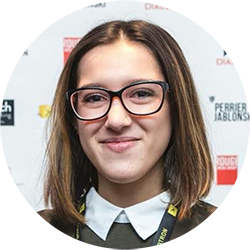 Name
Sasha Comeau
Background
Final-year undergraduate student in administration and marketing at the ESG. Have worked in merchandising and for events with Uniprix Inc.
Why am I a C2 Concierge?
To have an incredible experience while having the opportunity to develop my skills to propel me on my professional journey.
Fun Fact
Socks with Boston Terrier prints are my favourites!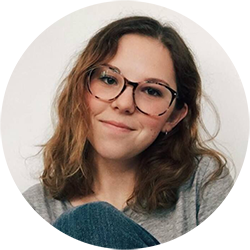 Name
Savanah Pasteau
Background
Student in communications at the Université de Montréal. Involved in student associations in my program. Work in the restaurant industry.
Why am I a C2 Concierge?
I was a volunteer last year, in the partnership team. I adored my experience. I absolutely wanted to come back this year!
Fun Fact
Not only am I left-handed, I'm awkward.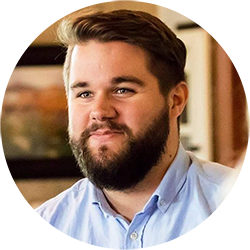 Name
Simon Paris-Gagnon
Background
Marketing student, wine consultant, and volunteer for Movin'On 2017.
Why am I a C2 Concierge?
C2 is a company with an inspiring mission. Learning, sharing, and meeting impressive people.
Fun Fact
I'm passionate about cycling, a scotch enthusiast, and currently practicing my axe throwing.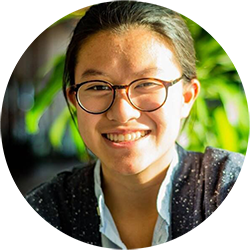 Name
Thao-Anne Le
Background
Student at HEC Montréal in Business Administration.
Why am I a C2 Concierge?
For me, this is an excellent way to participate in the professional world while meeting new people.
Fun Fact
You'll never find someone who loves shish taouks and garlic potatoes more than me!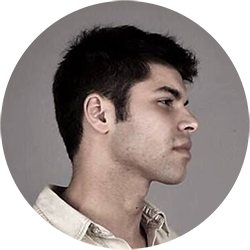 Name
Thierry Chergui
Background
Law Degree from the Université de Montréal and Quebec Bar School student beginning in the fall of 2018
Why am I a C2 Concierge?
I'm very interested in everything related to creativity be it in the arts, sciences or business.
Fun Fact
After Movin'On, I'm going to dye my hair pink for the rest of the summer.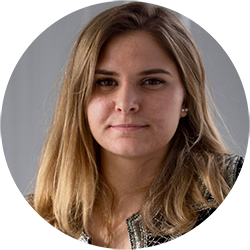 Name
Typhaine Brigand
Background
Student at HEC Montréal
Why am I a C2 Concierge?
I want to have lots of experiences and I see, in C2, a golden opportunity, because it's a company that seeks to get people out of their comfort zones and to make things make sense.
Fun Fact
I had the opportunity to eat in the kitchens of Flocon de sel, a major gourmet French restaurant in Savoie. I was able to taste succulent dishes while watching the crew go about their various tasks. It was magical!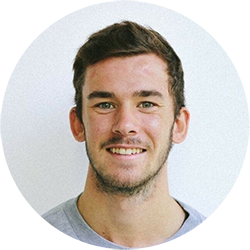 Name
Vincent Rousseau
Background
After studying in the state of New York, student at HEC Montréal.
Why am I a C2 Concierge?
It is a great opportunity to gain experience and meet lots of interesting people.
Fun Fact
I own a huge parrot and I love eating chips with Nutella.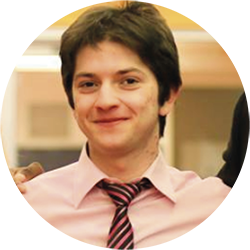 Name
Youness Salame
Background
Recent marketing graduate, ready to take on the labour market, backed by 5 years of experience in customer service. Dreaming of doing market research!
Why am I a C2 Concierge?
I love the C2 atmosphere, it's an event where everything is possible, especially new ideas.
Fun Fact
As unbelievable as it may sound, I can say "I love turtles" in about 20 languages!