C2 Montréal swung into action on Day 1 with a powerful Indigenous opening ceremony, inspiring opening remarks from Claudine Blondin Bronfman (Chair of the C2 Montréal Board of Directors) and Jacques-Andre Dupont (C2 President and CEO), and a moving musical and aerial performance featuring singer/songwriter Kathia Rock and contemporary circus artist Tuedon Ariri.
It was an exciting start to three activity-packed days of C2 Montréal, and the following are but a handful of the many highlights from Day 1.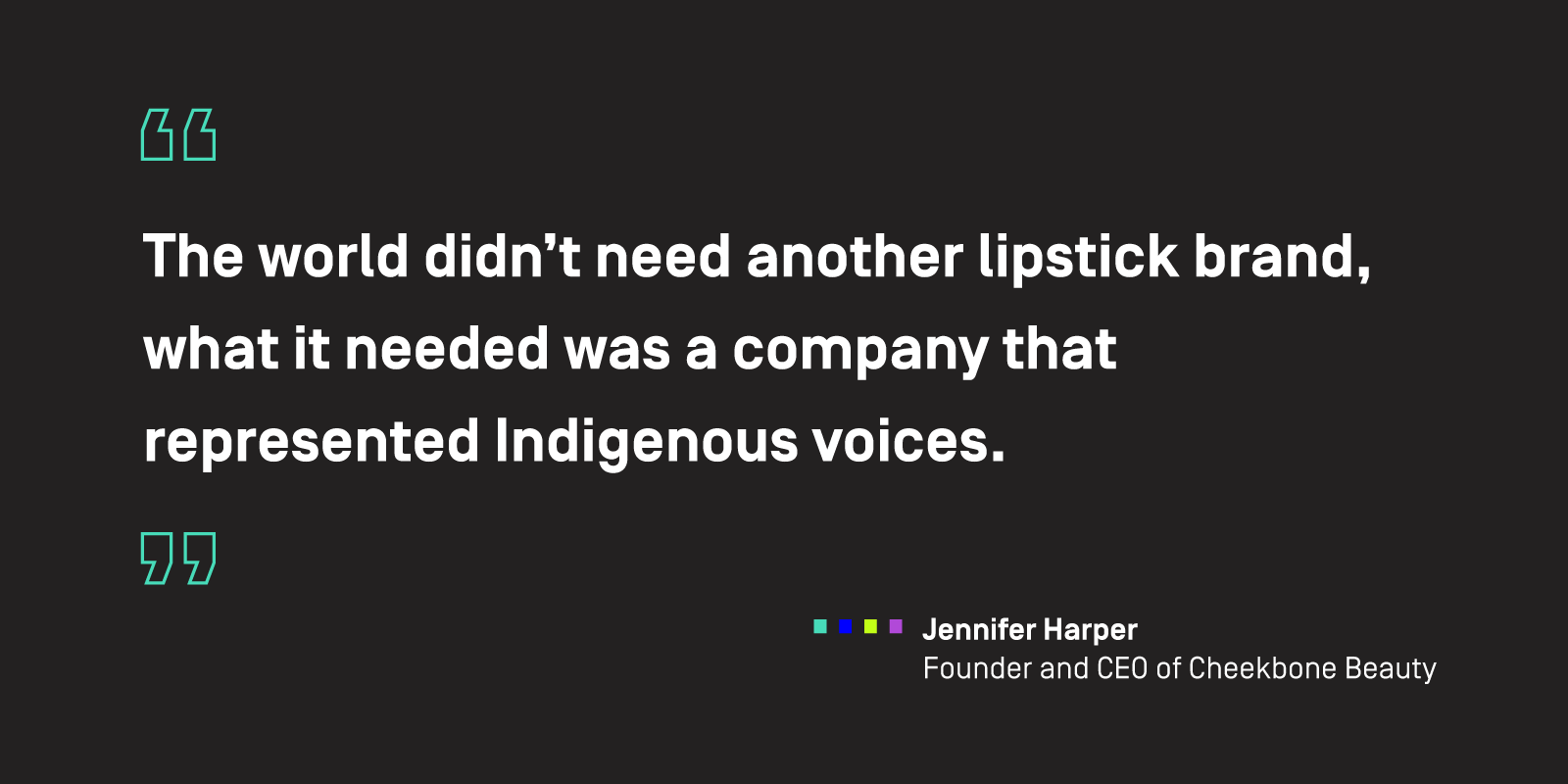 Kick-ass quotes of the day
"[The metaverse is the] successor state to the mobile internet," said Matthew Ball (CEO, EpyllionCo) at his fireside chat, "Why tech giants are obsessed with the 'metaverse.'" He went on to predict that, in the near future, much of our lives will take place in virtual reality, in immersive worlds, because everyone who is born now is born into a world where online gaming already exists: "140 million gamers are born every year."
"Let's skip the mocking and go straight to the reverse mentoring," was the advice Dr. Karl Moore (Associate Professor, Desautels Faculty of Management, McGill University) had for baby boomers about how they relate to Gen Z, from his masterclass "What can leaders learn from ambiverts to get the most out of their teams."
"The world didn't need another lipstick brand, what it needed was a company that represented Indigenous voices," said Jennifer Harper, Founder and CEO of Cheekbone Beauty, at her conference "Clean, vegan, sustainable: A chat with Cheekbone Beauty CEO Jennifer Harper."
"When I looked around the cast of The Office… no one would have known that the person from The Office to get their own TV show would be me. Only I knew that," shared Best-Selling Author, Producer, Actress and Director Mindy Kaling at her fireside chat with TV and Radio Host Anne-Marie Withenshaw.
"They say if you can make it in New York, you can make it anywhere… but actually, if you can make it in Regina, you can make it anywhere," said Daniel Habashi, General Manager, TikTok Canada, Middle East, Africa and South Asia, at his fireside chat "The secret of viral success: Learnings from TikTok Canada," referring to Tesher, the Canadian TikToker who did just that.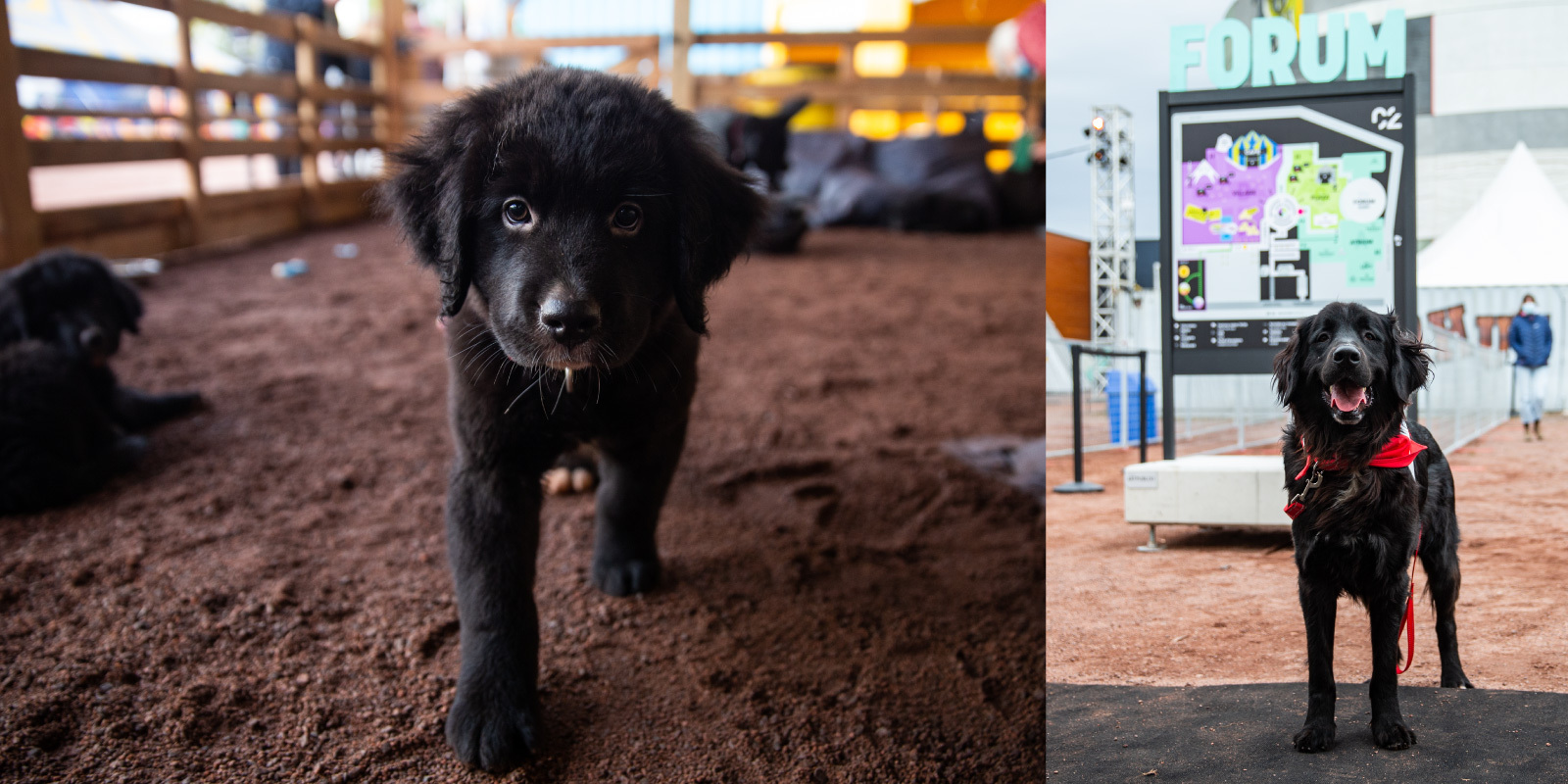 Today's can't-miss onsite experiences
At Speed Coaching, located in a warm and intimate tent, the 30-minute one-on-one session with an elite business coach begins with an initial question: What are your goals for today's session? The conversation continues by defining the first steps that need to be taken to achieve the goal. The coach then shares tips and advice for participants to move forward with their own thinking, and it certainly does the trick in a quick and fun exchange.
Enthusiastic participants had the choice of taking Muffin or other grown Mira dogs for a walk, or go into the puppy pen and play/cuddle with Abbie or Comet at the Mira Puppy Lounge. Zootherapy at its warmest and fuzziest!
Just a few of the many conference highlights so far
The "(Re)thinking business: Going beyond diversity, inclusion and inequalities" panel was the first to take centre stage at C2MTL 2021 venue TOHU. The panel told us that businesses need to understand what side of history they are on and that minorities are not monolithic. Needs are different based on experiences. It's time for people to get out of their offices and start understanding the communities that are making their businesses profitable. "The answer is not to hire one minority. We need to ask how many more voices do we need to add to the table. I want chairs to be added to the table," said Martine St-Victor, the General Manager of Edelman Montreal. "This movement is bigger than everybody and there's no going back," added Richard Myers, Founder and CEO of GBLOC.
"We have succeeded in developing the skills, capacity and expertise that are used for the benefit of the community. The communities are much more proactive and we need to support the initiatives and maintain them to ensure that future generations can benefit," said Ghislain Picard, Chief of the Assembly of First Nations Quebec-Labrador, at his fireside chat "Nation to nation: Chief Ghislain Picard on an inclusive economy." In the interview with Mélanie Paul, Co-President, Executive Director and Co-Founder of Inukshuk Synergie, Picard discussed the various ways in which Indigenous entrepreneurship can actively participate in Quebec's economic recovery. With its recognized know-how and a dynamic and ambitious new generation, the Indigenous business community has a lot to contribute, and Quebec companies have everything to gain by creating lasting partnerships with Indigenous entrepreneurs. As Picard says, "We have had economic alliances in the past, and today we have an opportunity to renew them."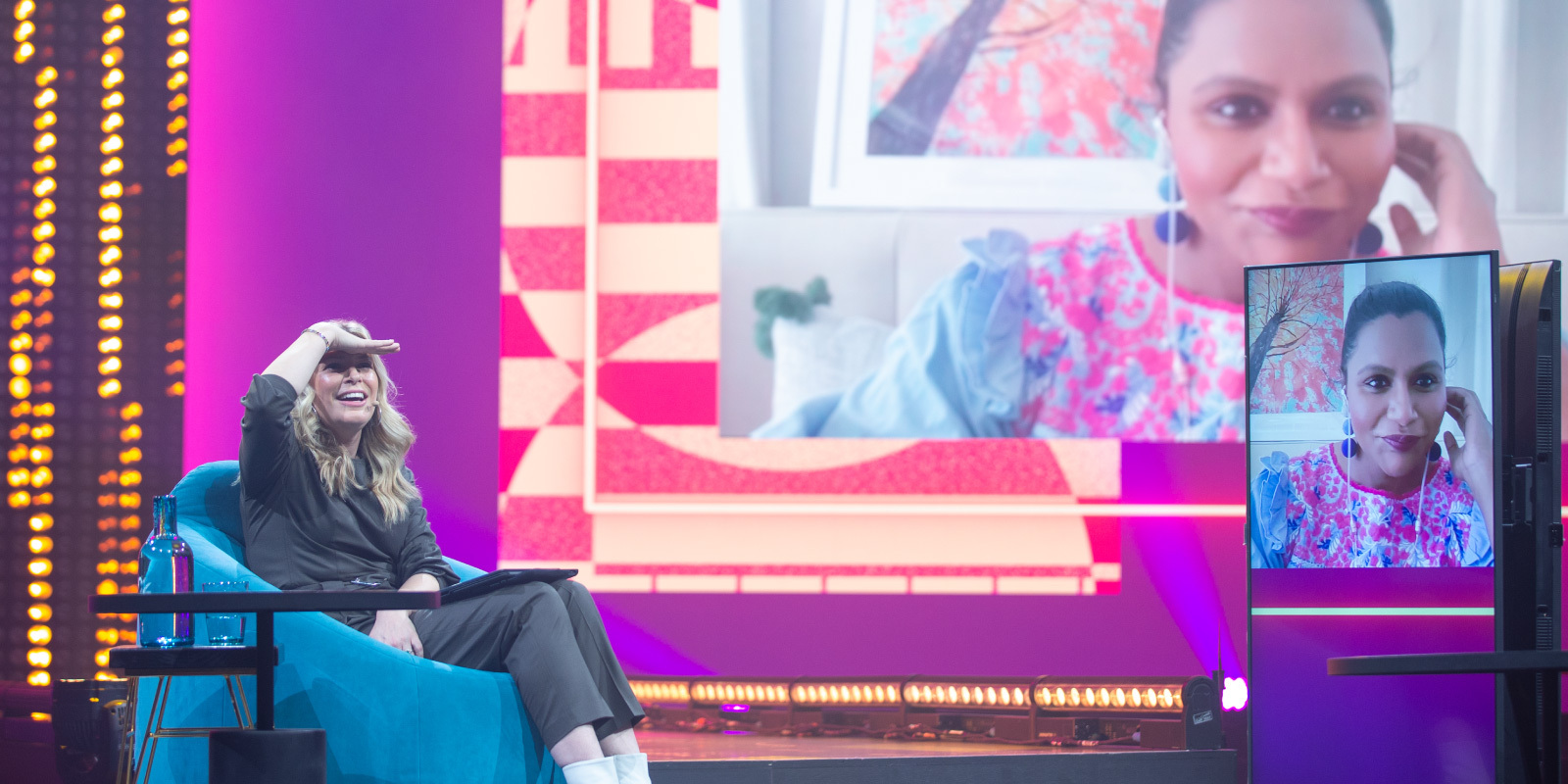 At the workshop "How international recognition can help develop a local talent ecosystem," Charlie Leydier-Fauvel, Learning Experience Designer and Facilitator at StoryDéclik, spoke with Hugo Geairon, Co-General Manager of the MUTEK festival, about how the festival promotes local talent, especially through its international network (Buenos Aires, Barcelona, Mexico City, Tokyo and San Francisco). Geairon also highlighted the importance of funding in the implementation of programs that promote inclusion and diversity. The discussion ended with a look at the challenges ahead, including the place of the virtual in the future of digital arts and the influence of new consumer behaviours on public funding.
At her fireside chat, Emmy-nominated producer, New York Times best-selling author, director, actor and prolific writer Mindy Kaling shared that she loves writing about underdogs because they're people with big wants and big desires. "I think of how that person is an underdog, and find out what that thing is. That makes it interesting," she said. "These are people who feel like they have something to prove." She is, however, wary about writing on social media. "I can say so much more in my books that in social media — I can give context to my opinions. If I take a line out of my essay and put it on social media, I could maybe get cancelled! …Social media is great to stay relevant, keep up with culture. But It's not always the best way to express yourself."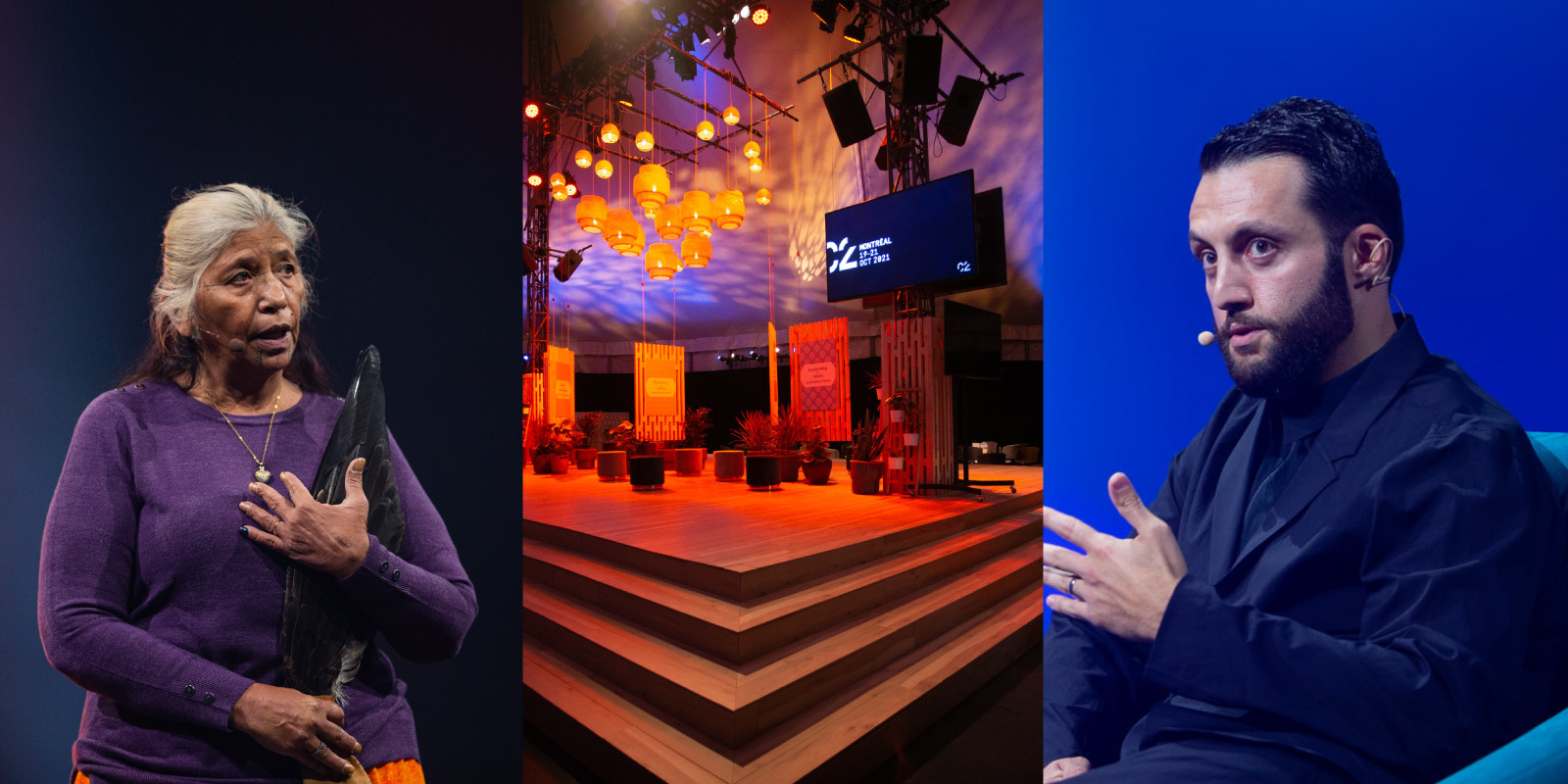 Day 1 in fab photos
Be sure to have a gander at all the great goings-on that took place on the exciting first day by checking out the C2MTL 2021 photo album.
It's not too late to get in on the action!
There are still some 1-day in-person experience and online experience available, so be sure to secure your spot!
Take advantage of video on demand
If you're a C2MTL participant and there's a conference on Day 1 you weren't able to catch (or wanted to view again), no worries, we've got you covered. All talks and masterclasses will be available starting in the afternoon of Day 2, so be sure to check back regularly using the On demand tab in the C2Agora event platform.
Questions or comments? Drop us a line at editorial@c2.biz