Let's go over what we know about C2 Montréal 2018 so far. You'll see some of the world's leading visionaries on stage – namely Chelsea Manning, Snoop Dogg and Dr. Sylvia Earle, among many others. You'll find new ways of thinking in creative new Labs, get up close and personal with speakers in Masterclasses, put learnings to the test in Workshops and tackle big-issue questions in Conversation markets. You may have a hard time believe what we're about to say, but there's much, much more waiting for you.
Soak up the zeitgeist, book Braindates or host a meeting
Have an hour before your next activity? There's a lot of ways to turn that time into something meaningful and plenty of nooks and crannies to explore. Let's have a look.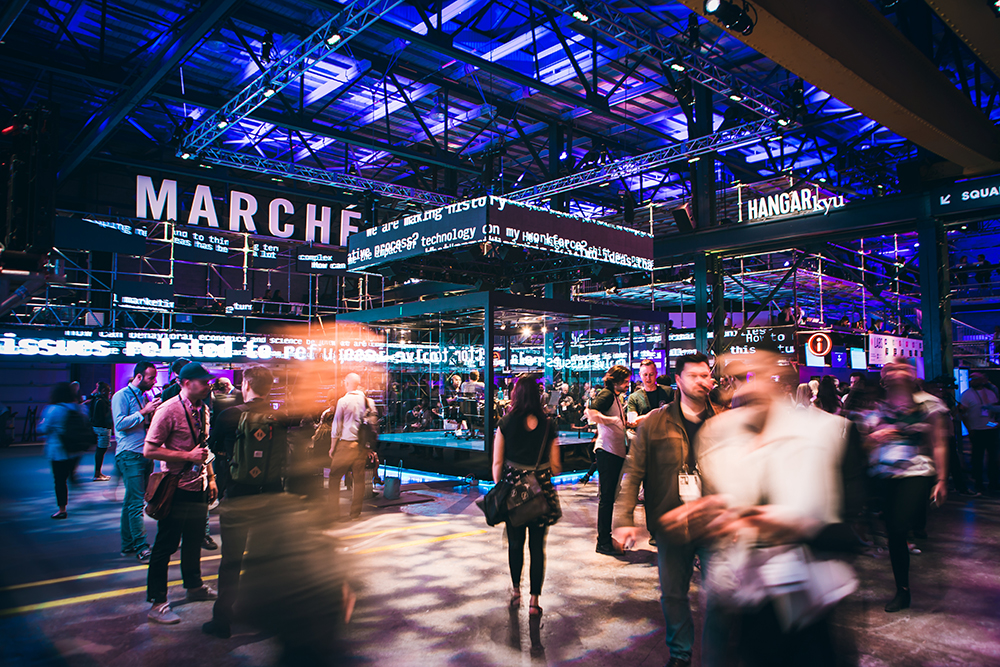 Those who find themselves between activities and trying to soak up as much information as possible should make their way to the Agora, where talks and panels happening in the 360 Big Top will be retransmitted. The Square is another option: the multimedia venue continuously broadcasts event-generated data on several screens. The Square is also home to The Aquarium, a radio studio where we record discussions between experts and speakers – stick around and have a listen! Some of these chats will even be streamed on Facebook Live.
If you have questions on any of the activities listed in this piece, feel free to reach out to your Concierge Extraordinaire or to write to
concierges@c2.biz.
Powered by collaborative learning experts e180, Braindates are another opportunity to learn – some even book over five dates a day. In 2017 alone, almost 4,000 of these peer-to-peer learning opportunities took place, cementing their crowd-favourite status.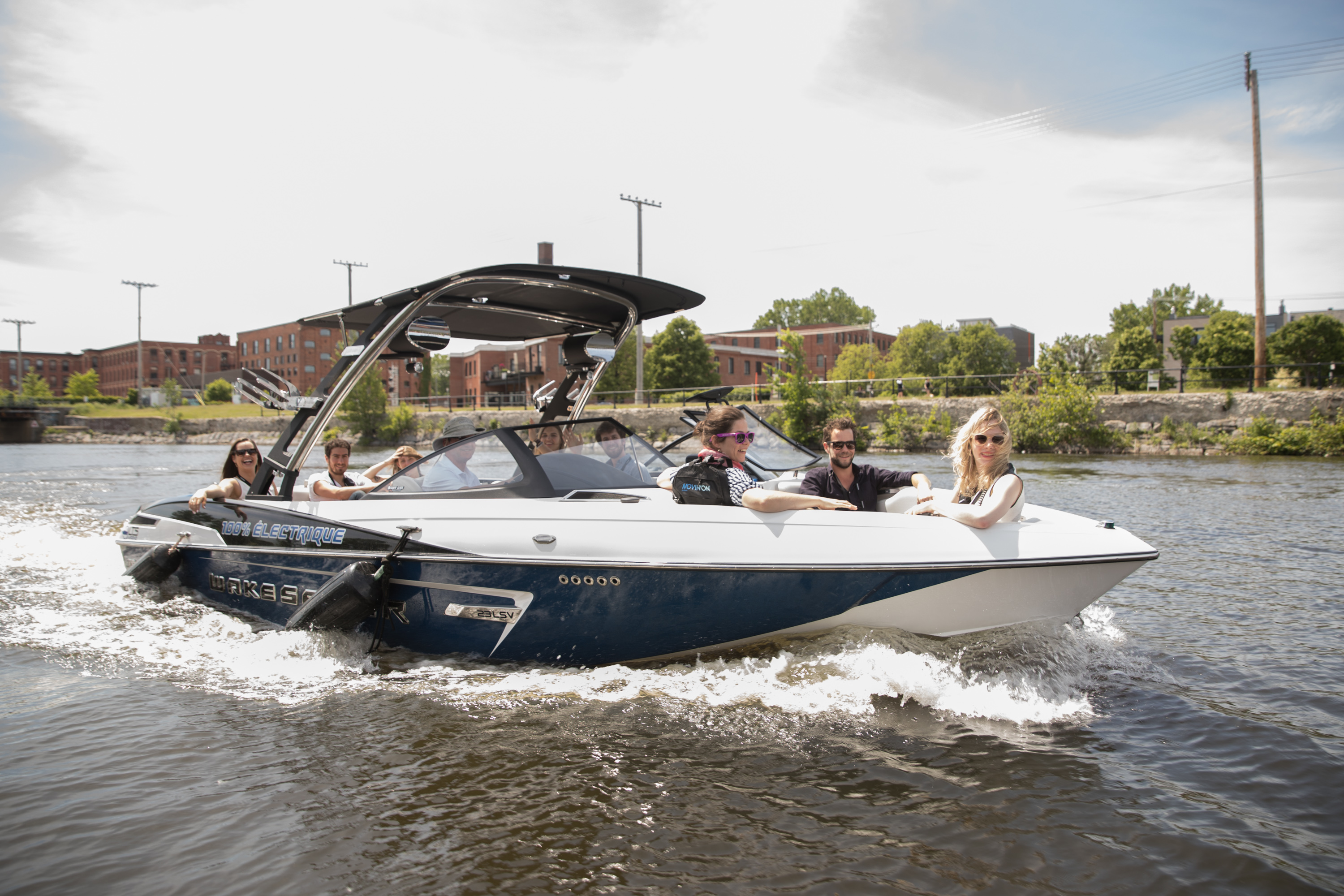 If it's nice out, soak up some sun on the Plaza or the Dock – why not enjoy a chilled rosé or an espresso while you're there? Swing by the Backyard during a Music Session to listen to some tunes or hop on an electric boat to turn a Braindate or meeting in a pleasant ride on the Lachine Canal. Oh, and speaking of meetings: Should you want to organize one, feel free to book a Cabin at the Info Desk.
Meet the village residents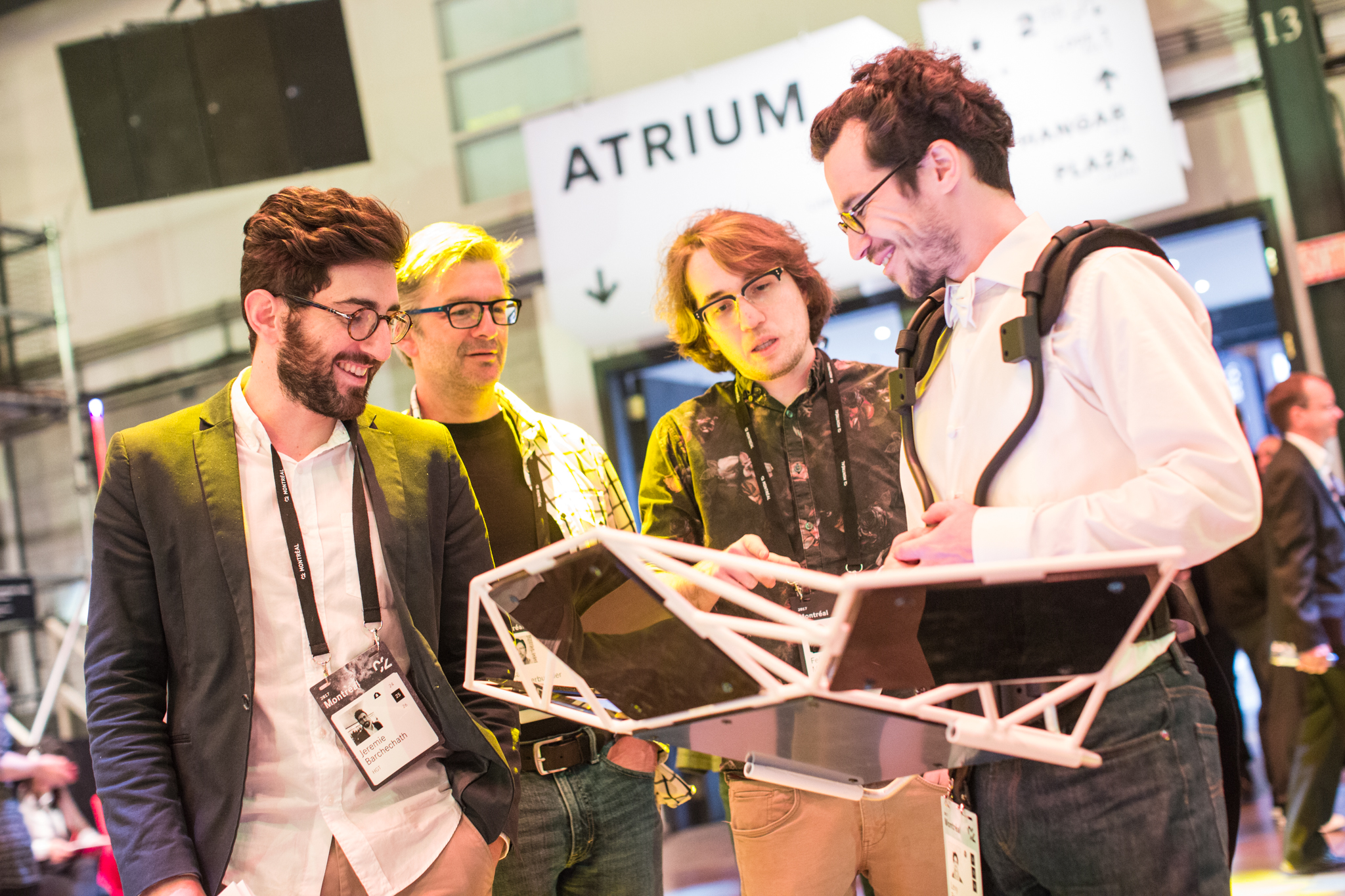 The C2 village is home to an assortment of uncommon characters who seem to pay no mind to the hustle and bustle. Take the Transformists, for example: these six shape-shifters constantly stage skits, play out humorous situations and draw attention like they own the place. There's also the Wandering Soundman, who helps participants customize their surroundings' sonic ambiance. The affable Clefs d'Or, for their part, will make sure to lighten the mood while the Roaming Musicians take care of the musical ambiance.
Find your next notebook, summer read or fabulous outfit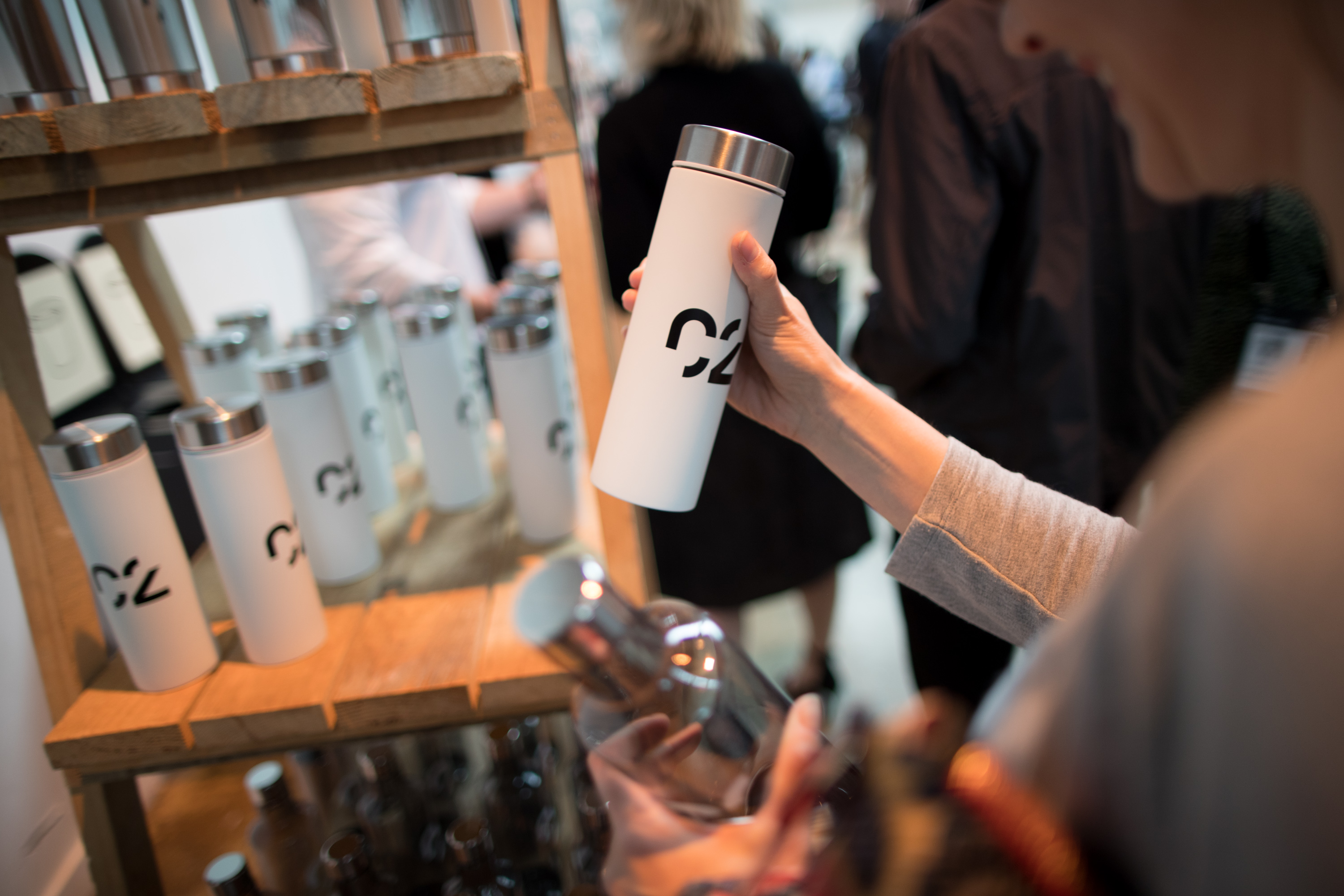 Looking to bring back a C2 souvenir with you? Get your hands on unique pieces from an original clothing collection at Bleach Please by Les Hommes de Lettres, who will design one-of-a-kind garments through discolouration. On the luxury end of the fashion scale, homegrown label UNTTLD will delight style-savvy participants looking for timeless elegance and fine fabrics. Want to jot down a couple of notes? Don't take a page out of someone else's notebook – join Baltic Club at the Stationery and build your own. Speaking of books, C2's team has curated and put together a full-fledged Bookstore where you'll find our team's recommendations as well as essays penned by speakers and experts. Klik with your next summer read!
AI meets performance art, a secret mural, a lit installation and more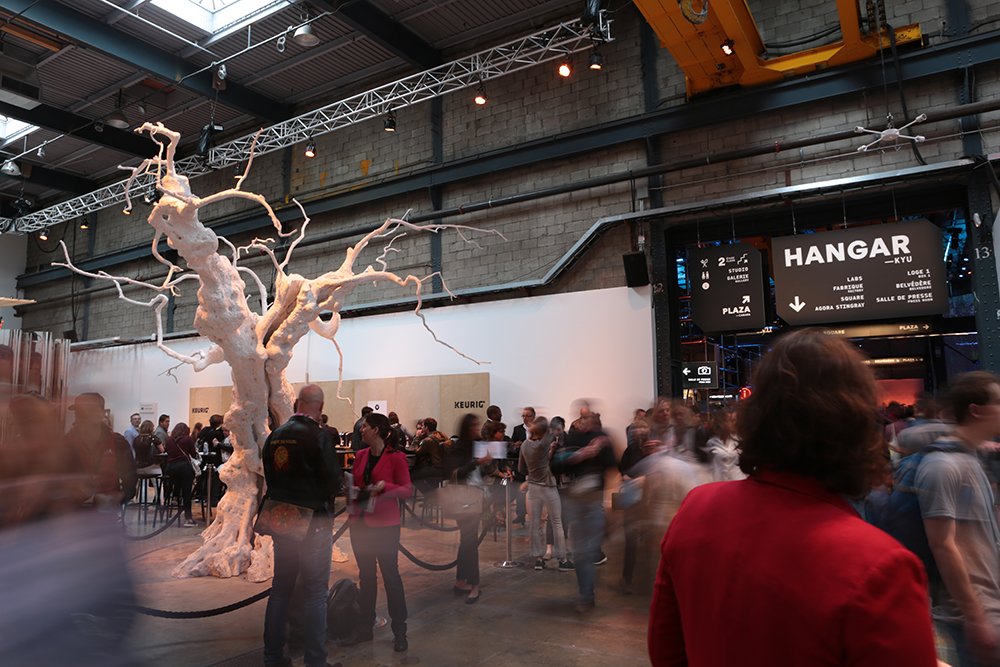 We won't tell you where it is – that's half the fun! – but if you look in the right corner, you'll find a huge evolving mural. Known for nods to pop culture, Renaissance-era art and illustration, muralist MORT is the artist behind the piece. Head over to the Atrium to see Migration, an Element AI-curated ongoing performance by artist Mat Chivers in which you can teach an artificial intelligence how to act like a human being, thus leaving your mark on both science and art. Not far from there, check out VAPOR, a digital art installation by Daniel Iregui and inspired by Light is Like Water, a story by celebrated Colombian author Gabriel Garcia Márquez. Finally, Arsenal being a contemporary art gallery, its team has curated a number of pieces and will be showing them here and there on the site. See if you can spot them all.
Music to your ears and food for thought
C2 being the constant clash of commerce and creativity that it is, expect a jam-packed artistic program. Here's a sneak peek at the artists, collectives and performers who will make your experience one to remember: Snoopadelic (yes, that's Snoop Dogg), Cirque du Soleil, Coeur de Pirate, DeaD AnglE CreW featuring Rawss & Eclipse, DJ Lexis, Geoffroy, BAMBII – and that's but a sample. Learn everything about the artistic programming over here.
Same goes for on-site eats and drinks. With a caravan of food trucks, a canal-side restaurant, a café, a bistro and some of Montreal's well-known restaurateurs ready to whip up delicious meals galore, you'll find plenty to indulge in. Here's what's for dinner.
Yoga to get primed, massaged to reset … and repeat!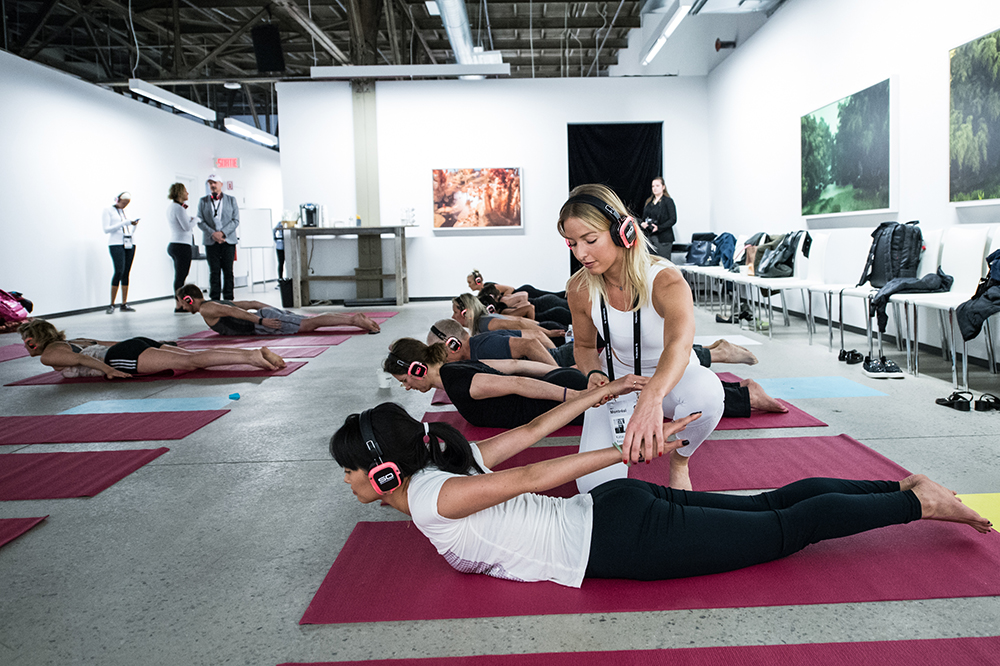 Here's the best way to prime yourself for a busy C2 day: a canal-side yoga sesh. Hosted early to start the day off right, this yoga class is designed specifically for C2 Montréal and combines Kundalini, Kripalu, Power and Hatha styles. The 60-minute, fully immersive session relies on Sound Off wireless headphones technology for optimal concentration.
After a day of learning, collaborating and discovering, you might feel the need for a breather. Head over to the Breathing Space, a mobile spa by Art de la détente that offers quality care to C2 participants. Take that opportunity to relax … and get ready to take it from the top the next day. Unless you danced your ass off at Illumination Night. In that case, please stay in bed.