Two women rock stars of the C-suite are among a dynamic and diverse first wave of speakers coming to C2 Montréal 2019 (May 22-24). Powerhouse entrepreneur Dr. Martine Rothblatt (CEO, United Therapeutics Corp.) and masterful brand champion Alicia Tillman (CMO, SAP) will join already-announced filmmaking revolutionary Spike Lee and many more at this exciting eighth edition of C2 Montréal.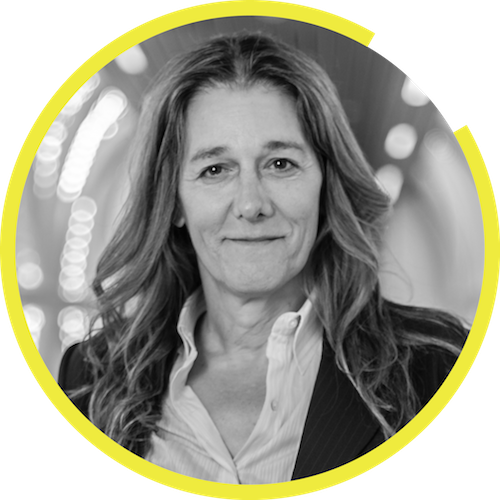 Dr. Martine Rothblatt: The boundary pusher
Dr. Martine Rothblatt has an incredible career story. The futurist, big pharma mogul, hotshot entrepreneur, lawyer, inventor, polymath, philosopher and writer wears many hats — and we dare you to tell this biotech CEO and founder and former CEO of SiriusXM that something is impossible.
"I'm someone who likes to hear why something can't be done and I'll whittle down every one of those can'ts one at a time," she's said.
Indeed, when her six-year-old daughter Jenesis was diagnosed with pulmonary arterial hypertension and given only a short time to live, Dr. Rothblatt successfully developed a treatment: she bought the drug patent, turned it into a medicine (founding United Therapeutics Corporation along the way), put the drug on the market (where it generates nearly $1.5 billion in revenue each year), and positively impacted the lives of tens of thousands of people living with the disease in the U.S. alone. And Jenesis is now 34.
Today, she leads efforts to create novel therapies for rare diseases, to decode the pharmacogenomic properties of medicines and to sequence genes and genomes to manufacture transplantable organs that human bodies won't reject.
Additionally, the "trans-everything CEO," who says she "changes her gender almost as often as she changes her hairstyle," led the first call to create international transgender health law standards. She also authored recent books on xenotransplantation, cyberethics and non-binary gender identity, designed the world's first electric helicopter, and founded the Terasem Movement, which The Washington Post described as "a religion [with a] deep belief in technology."
"Working happily to enhance diversity, unity and joyful immortality," Dr. Rothblatt was the second-highest-paid female CEO in the U.S. in 2017 and made the Forbes list of "America's Richest Self-Made Women" in 2018. We look forward to hearing her share her vision of the future with us at #C2M19.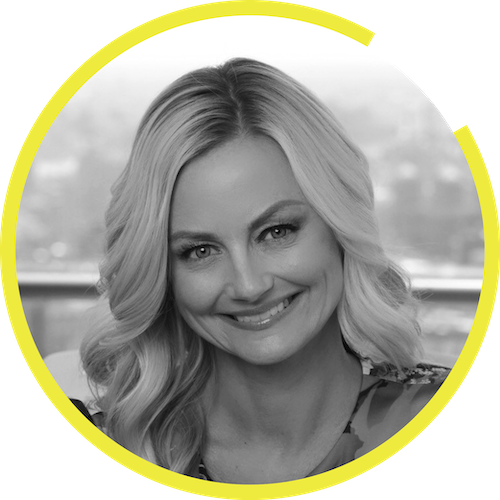 Alicia Tillman: The brand champion
Named one of Forbes' 2018 Top 50 "Most Influential CMOs," SAP's Alicia Tillman is an award-winning strategic marketing executive at the forefront of championing brand purpose.
Making B2B marketing cool again, she can be credited with several industry "firsts," including launching the first-ever business travel industry forum in China, creating the first social media platform for American Express Business Travel, as well as creating the industry's first customer loyalty product that used gamification mechanics.
Notably, Alicia also started the Women in Leadership program at SAP Ariba, building a community of 3,000-plus women across the tech industry and providing coaching in areas such as personal branding and executive presence. At #C2M19, she'll be revealing her secrets for making B2B marketing sexy.
But that's not all…
We are also delighted to announce that AI inclusivity advocate and artist Stéphanie Dinkins, award-winning Anishinaabe filmmaker (and breakout VR star) Lisa Jackson, Dutch designer/innovator Daan Roosegaarde, DARPA neuro-tech trailblazer Dr. Justin Sanchez, renowned global conservationist Mark Tercek, groundbreaking sports tech engineer Mounir Zok, corporate comedian Sarah Cooper, and sustainable food system proponent and social scientist Jacy Reese will all be sharing their insights and expertise as part of C2's growing speaker roster.
We're just getting warmed up
Even more exciting speakers are on tap to be announced in coming weeks, so keep your antennae tuned. And be sure to check back for Q&As and other fun content about #C2M19 speakers as we gear up for the big event, May 22-24, 2019 in Montréal.
Do you have your passes?
Act now before the early-bird winter rate expires.
Questions or comments? Drop us a line at editorial@c2.biz