C2 Montréal is a very experimental conference with all flavors of participatory and hands-on experiences, so when it comes to social media, we decided to embark on something experimental as well.
For anyone familiar with the popular application, Snapchat is an ephemeral multi-media messaging and sharing tool. It first gained incredible popularity amongst a younger set, mostly due to the privacy settings, which allowed young people to send messages to their friends free from any judgement from the adults in their lives.
In the past couple of years, though, Snapchat has gained popularity with the adults themselves. As other social platforms have shifted more professional and news-sharing focused, Snapchat has become the place where you share your more personal moments. Self-expression without fear of consequence isn't just for the kids. 😉
Multiple brands have recognized this as well and have flocked to Snapchat to connect more intimately with their fans, and Snapchat has also added ways for people to connect through events with their curated Live section. It's been fascinating to discover festivals and places around the world, seeing how people are Snapchatting their experiences.
Recognizing that many of you are now on Snapchat, we decided to take the plunge and make the C2 Village an official Snapchat zone!
Secondly, we've sponsored some lovely C2 Montréal branded geo-filters that you can access by swiping through the filters on your videos and images: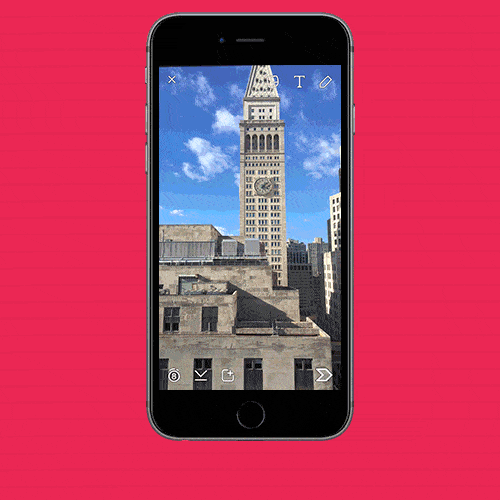 [source: GaryVaynerchuk.com]
Here is a very sneaky peak on what you'll find:
And lastly, we'll have an official Snapchat account that you should follow as we're going to be capturing all sorts of stories and behind the scenes. If you have snapchat, you can add us by clicking on the little ghost at the top of your screen, clicking Add Friends, Add by Snapcode, then take a photo of this graphic:
Or, you can also just type in C2Montreal in Add by Username.
Happy Snapchatting and we look forward to following along with your stories as you have your C2 Montreal experience!