No one comes to a conference just to spend three days glued to a cellphone. Just the opposite – technology should help us optimize the time we're lucky enough to share with some of the most passionate and exciting people in the world. At an event like C2, technology should help us meet the right people and learn something new.
That's why our new team of developers (yes, we now have a ping pong table at C2) is working with insanely talented technology partners (who also happen to be from Montréal) to launch innovative products that could revolutionize the event world.
Here are the tech innovations to be launched at C2 Montréal 2017:
Your connected badge will help you "klik" with new people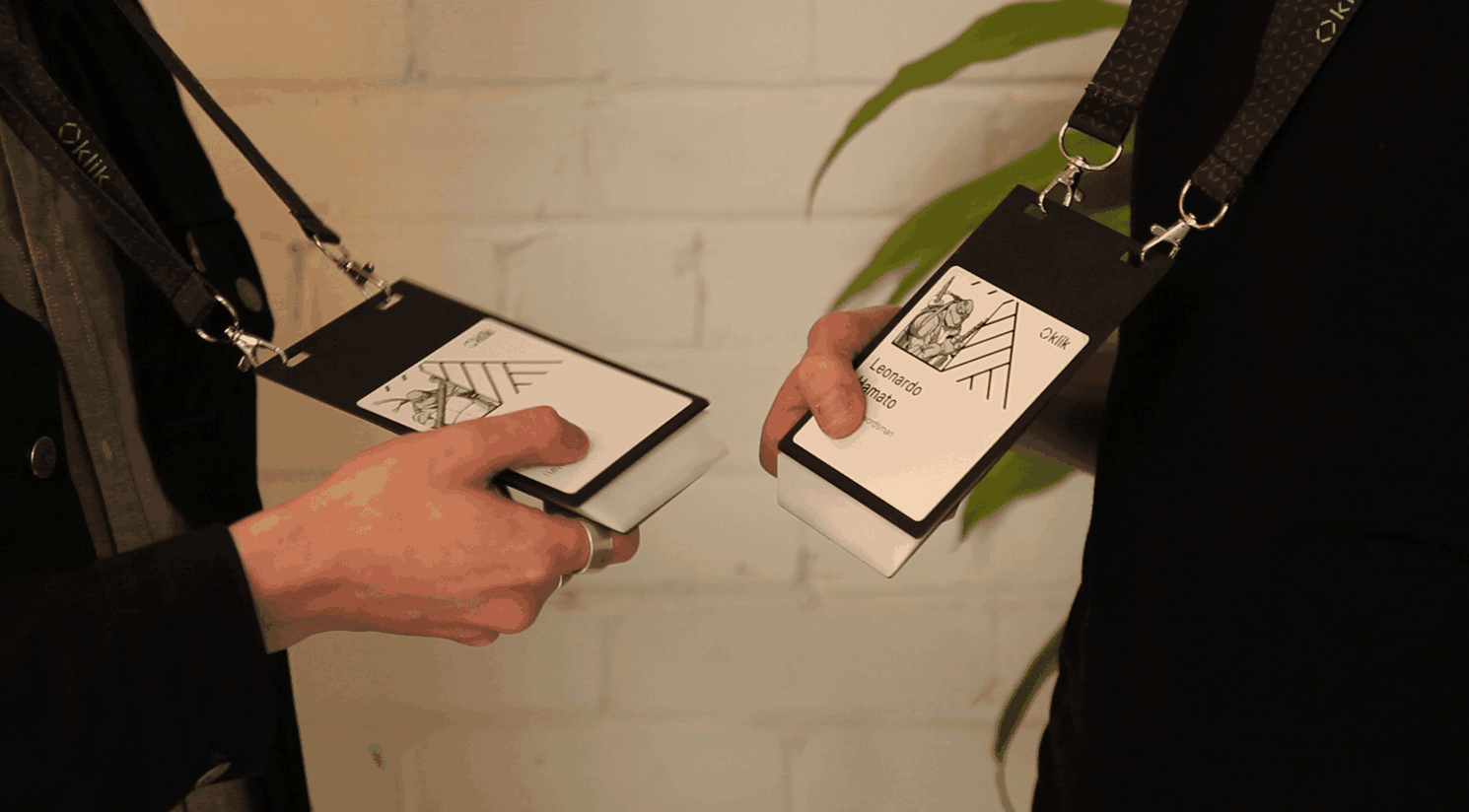 Just had an exciting, impromptu conversation while boating around the Lachine Canal? Just "klik" on your respective badges to exchange contact information.
PixMob is launching a new smart badge at C2 2017 that connects with the online platform klik. You can use klik to consult the schedule, register for activities and plan your agenda, but it's also a powerful interactive platform that will steadily reveal its potential in the coming years. For now, contacts you "klik" with will appear in your online journal, right next to your daily schedule.
"The idea is to leave your cellphone in your pocket and focus on the moment," says David Parent, CEO of PixMob. "There's a time to use your phone and a time to listen, interact face-to-face and learn. This year, the functionality allows you to bookmark your favourite sessions and speakers, but in the future we can imagine bookmarking that's also linked to specific moments during a conference. Then you'll be able to leave the notebook in your bag and devote all your attention to the presentation."
"The idea is to leave your cellphone in your pocket and focus on the moment."
With klik, we're setting the stage for a long-term partnership that will allow us to continually customize the event experience. PixMob's mission is to encourage human contact through magic moments. Exceptional work they've produced in the past includes turning large crowds of fans into pixels in order to make a giant light display during mass events like the Super Bowl, the Olympic Games or Taylor Swift's world tour.
What's particularly exciting for C2 is that PixMob's new badges will transmit data via Bluetooth Smart's low energy network. All participants will act as transmitters (or "beacons," as they're known in the biz) which can be used to customize their personal experiences. The possibilities are endless.
Your new connected badge also replaces your credit card
"Looks like no one told this guy all he needs is his smart badge."
Your smart badge, which features your lovely photo, will also be equipped with one of Connect&GO's groundbreaking RFID chip. What's new is that at C2 Montréal 2017, the same system that allows you on site will also allow you to make secure transactions without ever taking out your wallet.
Want to treat a new friend to a delicious lunch on the Plaza? Just scan your badge and be on your way.
"More and more events are cashless; this is taking it to the next level by creating a fully connected experience", remarks Anthony Palermo, CEO of Connect&GO.
How does it work? Connect your credit card to your C2 klik account through the secure portal, and voilà! You'll receive bills directly in your inbox.
In other news, those who prefer using a good old credit card will be able to do so with a single tap, thanks to another innovation courtesy of Connect&GO: C2 Montréal 2017 will be the first event in the world using handheld devices that process payment at the tap of a card.
Better-than-ever braindates to connect you with the right people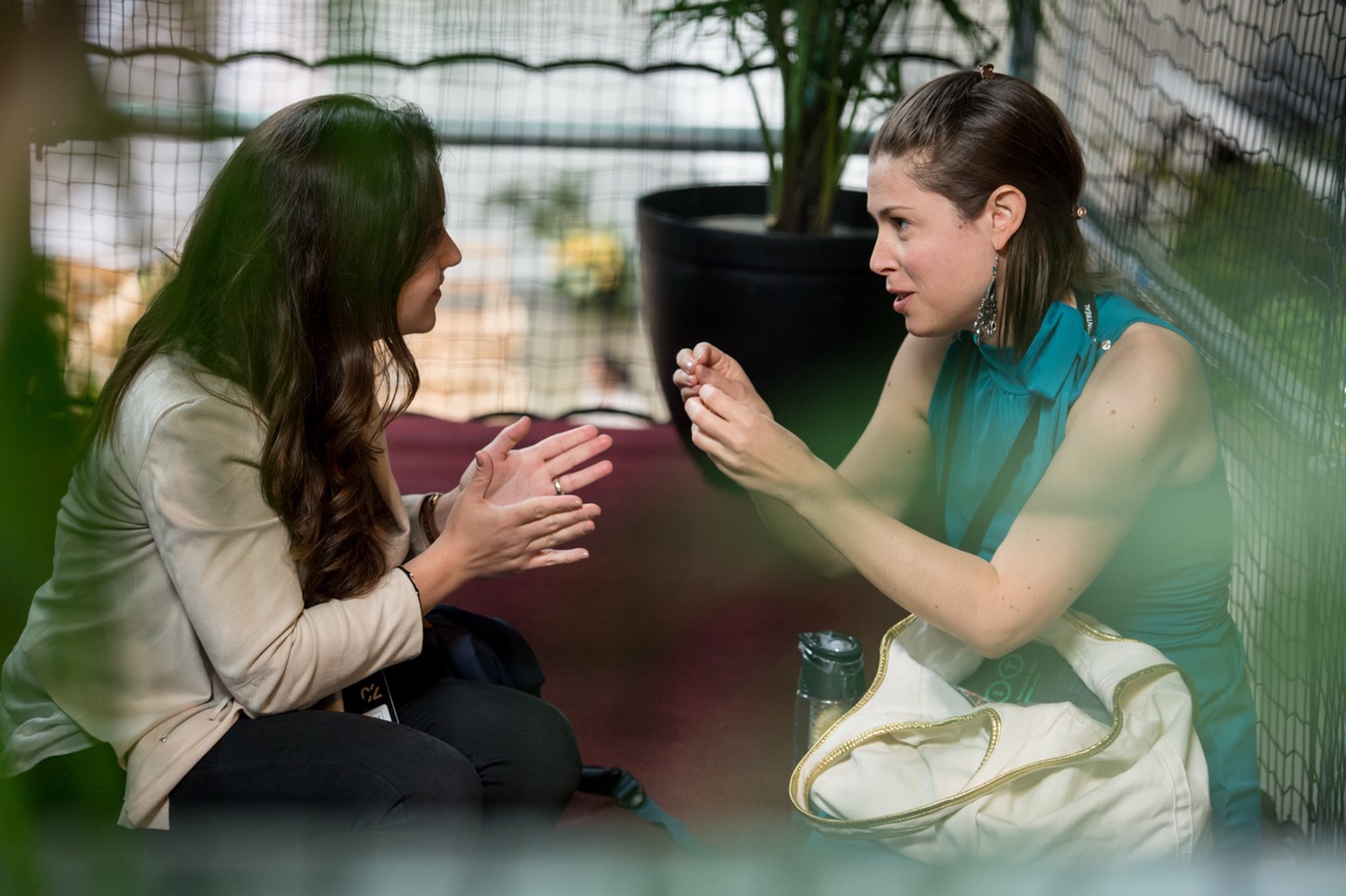 Braindates are back in full force this year. Now in its fifth year of partnership with C2, the E-180 team is focusing on the heart of its mission: helping people learn from each other.
"This year we're launching a new product that focuses solely on braindates," says Christine Renaud, founder and CEO of the Montréal firm. "It's important for us to launch this at C2 because they helped pioneer braindates at conferences: they are the ones who believed in us from the start."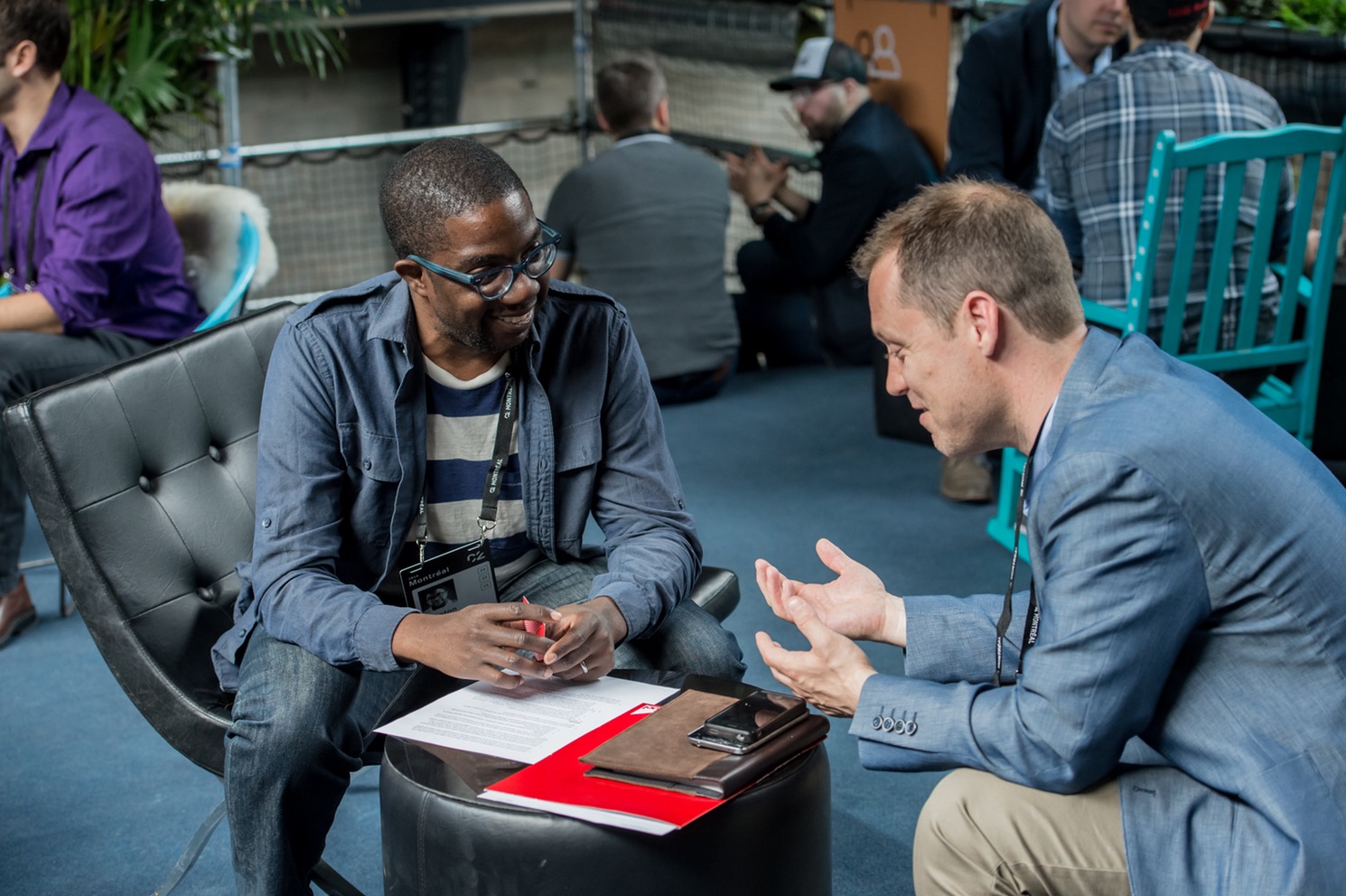 Instead of accessing E-180's braindating platform through Hub, which is now a thing of the past, you will now access it through klik, which is also your go-to place for checking the event schedule and registering for workshops and masterclasses.
Very popular at C2 Montréal, braindates are targeted learning meetings, organized on the basis of the offer and demand for knowledge as expressed by participants. They are so popular – participants made more than 2,150 braindates during the three days of C2 in 2016 – that each year a portion of the event site, the Braindating Lounge, is dedicated to it.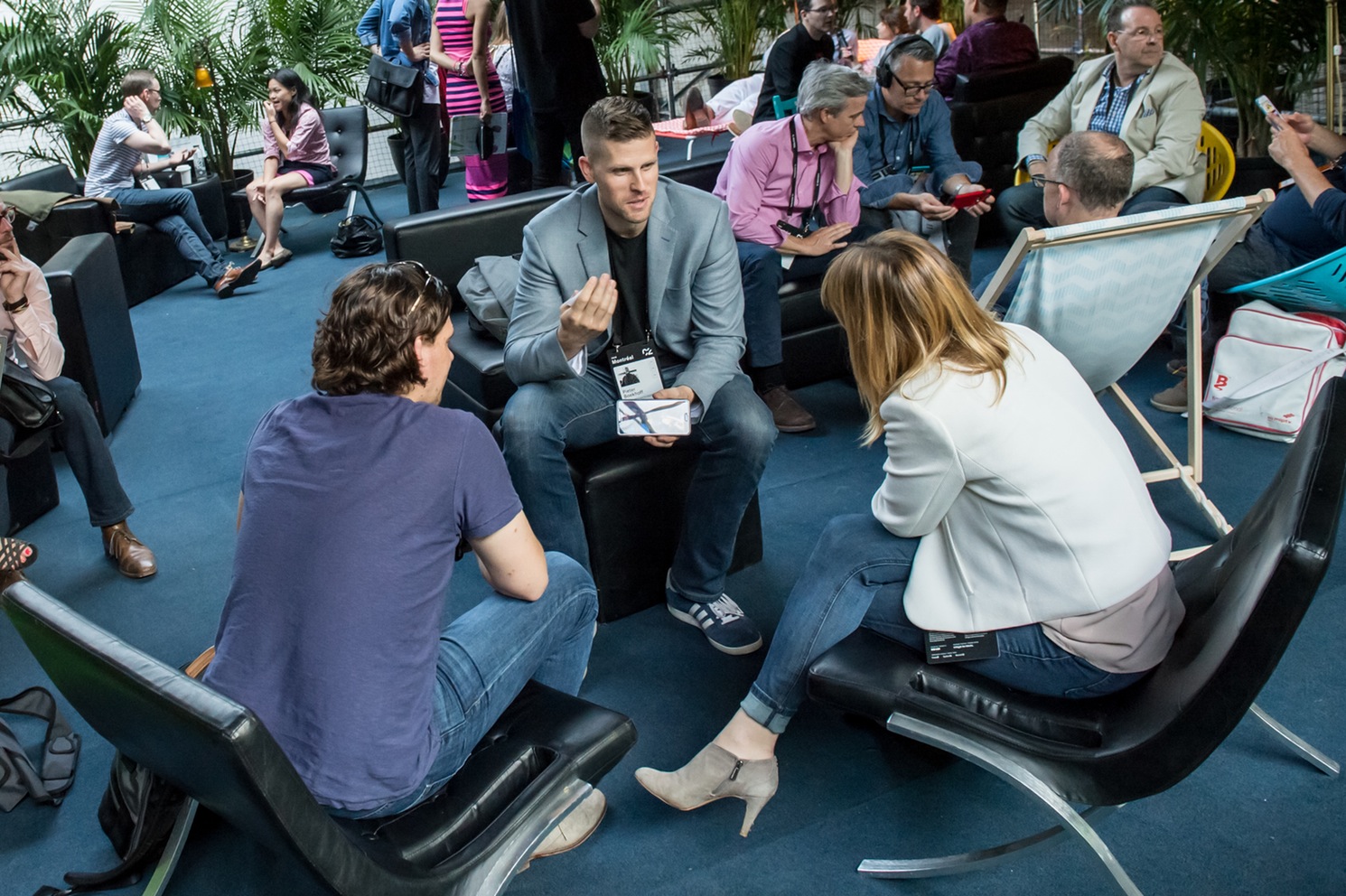 "There's nothing more satisfying than setting up meaningful meetings," says Christine. "Braindates eliminate networking barriers and help people engage directly in really significant conversations. Our job is to match people who can engage in constructive discussions and to encourage collaborative learning."
What's new for braindating this year? In addition to building a stronger recommendation algorithm to make it even more efficient and offer even more meaningful meetings, E-180 is adding a new component: group braindates, which will allow people to exchange information in larger groups.
This new format responds to needs that were brought to C2's attention: some people want to discuss their topic with representatives from a variety of backgrounds, while others want to make their expertise available to other participants but lack time to meet them all one by one. In all cases, these braindates help minimize the role of blind luck by maximizing your chances of finding THE person you absolutely must meet. Learn more about braindates and don't forget to plan yours once you get invited to klik.