We've heard it called the party of the year, and we don't take issue with that. Since C2's inception, the closing parties have been the stuff of legend (remember Moby? Valaire with Oliver Jones? DJ Windows 98, a.k.a., Arcade Fire's Win Butler?), and we aim to keep the winning streak alive in 2017.
"C" is also for celebration

The celebratory aspect of C2 is deep in its DNA, and the closing Illumination Night soirée provides the perfect setting for one last deep soak in the expressive, creative spirit that characterizes the conference. And this year, we're letting the party off the leash.
On Friday evening, May 26, once the final keynote conference is over at 6:30 pm, Illumination Night festivities will take place throughout the entire C2 village. Live music, dancing, interactive art, tasty treats, the most beautiful pop-up terrasse in Montréal and a few C2-style surprises will unfold both inside and out, taking full advantage of the site's singular ambiance – it'll be Arsenal as you've never seen it before.
Access to Illumination Night is included with three-day passes and day passes, but we also put a few tickets up for sale so that you can invite your Montréal friends to join you.
Gotta dance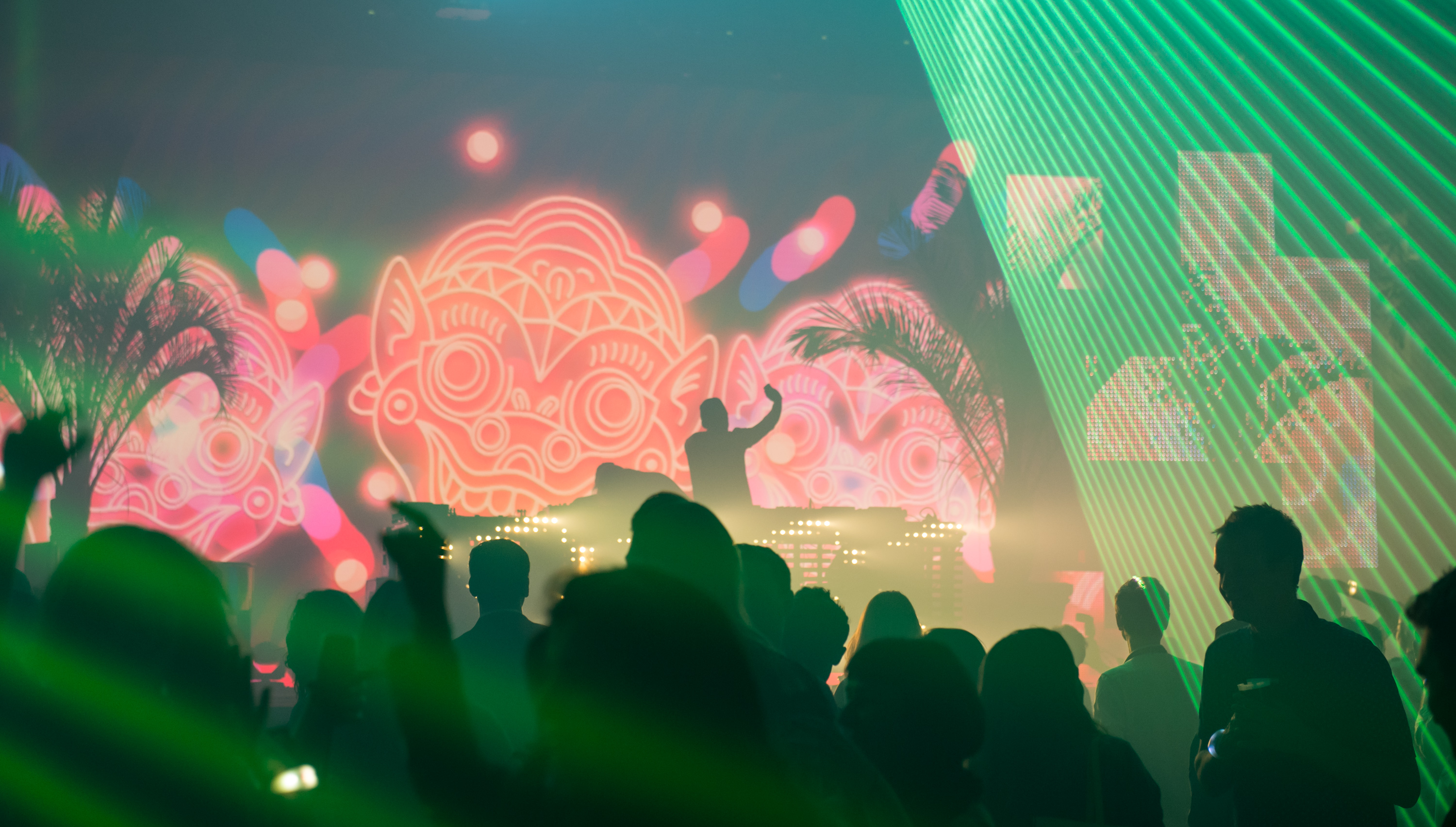 Bringing the party Montréal-style is one of the city's best-known musical exports, dynamic electro-funk duo Chromeo (DJ set), who will be throwing down in the main Forum space. Expect their signature mix of dancefloor scorching soul, rock, disco and funk tunes. (Listen to Chromeo's latest album, White Women, here). Joining them will be breakout, New York-based house duo SOFI TUKKER (DJ set), perhaps best known for their Grammy-nominated, jungle-pop dance track Drinkee. (Check out their debut EP, Soft Animals, here). And kicking the Forum dance party off is urban turntable threat DJ Nino (sample some tracks here). Visuals for the aforementioned supplied by BOYCOTT.
Outside, the Plaza will be bumpin' courtesy of groove monster Walla P (from radio show Voyage Funktastique), energetic and transcendent electro DJ Thomas Von Party, and afro-futurist DJ collective Moonshine (DJs Odile Myrtil, Gabe Price and Bonbon Kojak) spinning afro-house, trap, disco, future soul and deep house.
Over in the Agora, chill live music rules the roost with the Trio Hugo Mayrand (modern jazz meets traditional Brazilian rhythms), the Simon Denizart Trio (European jazz and world music), Men I Trust (indie-dance/trip-hop) and Jazzamboka (Congolese percussion with sax and vocals).
Artistic programming is presented by Hydro-Québec.
The essentials: what you need to know
What: The first big party of the summer
Where: Throughout the C2 village at Arsenal
When: For non-C2 participants, doors open at 6:30 pm on Friday, May 26, and the shenanigans will continue well into the following morning
Why: Because you deserve it
How to go: Admission is included with three-day passes and day passes, and a limited number of tickets are on sale here.

Pro tips: 
– Leave your evening outfit at the coat check in the morning and take advantage of pampering services, courtesy of L'Oréal Professionnel and Yves St-Laurent, which will commence in the early part of the Illumination Night festivities
– No need to look for a reservation for dinner on Friday night: take advantage of fantastic food on site, served on the most beautiful pop-up terrasse in Montréal.
– Get your glow on! Wear something that shines and/or blinks
– And pssst… don't spread it around, but those who arrive at the site early (say 6:30-ish) will be in for a very special surprise outside