Some might say it's a relationship that was meant to be. Part of its continued growth and evolution, C2 Montréal is reinventing itself once again with the help of one of Canada's most storied institutions of higher learning, McGill University.
McGill's illustrious history of world-leading innovation across industries and disciplines makes it a natural fit for C2, and we are proud to announce that the university will host the new site for the 2020 edition of C2 Montréal, May 27-29.
Building a C2 community
The site is, of course, the home of the annually reimagined C2 Village, a one-of-a-kind playground where C2 Montréal participants go to kick ideas around. In the months leading up to C2, dozens upon dozens of local and international designers, production peeps, artists, musicians, culinary wizards and other collaborators throw their considerable talents into creating a place designed to encourage discovery and discussion.
A place to explore, connect and be curious, the C2 Village is where you'll find the custom immersive experiences, world-class conferences, hands-on workshops, thought-provoking art installations, impromptu performances, next-level networking zones, fabulous food trucks and a whole range of surprises and more that, taken together, constitute the C2 experience each year.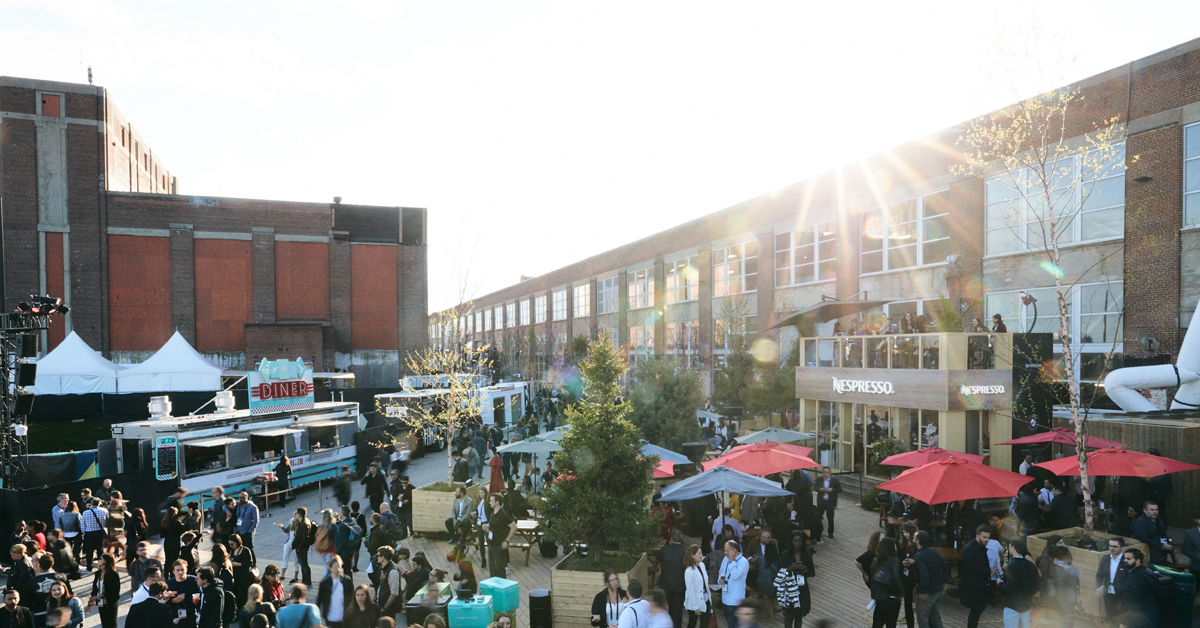 Teaming up in the name of innovation
McGill University has a two-century legacy of nurturing and supporting game-changing innovators, which makes its pairing with C2 all the more fitting.
Whether it's Maude Abbott's pioneering 1890s research into congenital heart disease, Phil Gold and Samuel Freedman's creation of the first blood test for cancer, Alan Emtage's creation of the world's first Internet search engine, Dr. Brenda Milner's discovery that the brain has multiple, separate memory systems, or the team who revolutionized the treatment of HIV, saving more than two million lives, McGill has provided a point of inspiration for change-making innovation and C2 Montréal is very pleased to be joining forces for its exciting ninth edition.
Please stay tuned for special news and announcements in the weeks and months to come. Simply sign up for our newsletter, and we'll be sure to keep you in the know.
Take your business to school
You and your team can see McGill like you've never seen it before at C2 Montréal, May 27-29, 2020.
Questions or comments? Drop us a line at editorial@c2.biz