We've been hearing about how important buying local is for a while now, especially from the media. If consumers can shift their shopping habits closer to home, those who buy local end up getting high-quality products and services, enjoying a more human-scale customer experience, supporting sustainable development, and contributing to the economic vitality of their community and province.
The pandemic has amplified public discourse on the importance of buying local. All around the province, folks have rolled up their sleeves and gotten creative to encourage community businesses. From marketing campaigns to online directories to contests, the way that Québec enterprise has deployed these initiatives is a testimony to its resilience and creativity.
So read on to get inspired by five brilliant initiatives that are motivating us to buy local in Québec, across the regions and industries of the province.
Everyone loves #VerdunLuv
Back in May, SDC Wellington launched its Du LUV dans ton panier participatory fundraising campaign to encourage the people of Verdun to support 300 merchants from Wellington Street and the borough's community organizations. The goal: a $100,000 injection into the local economy.
Desjardins' Pay It Forward program doubled individual contributions up to $25,000. The funds were then sent to community organizations that partnered with the campaign. On its end, the borough subsidized vouchers to recruit locals to participate in the area's economic recovery.
The campaign more than overperformed: $175,000-plus was redistributed to Verdun merchants and organizations!
It was so successful that they called for an encore. Once again, Verduners showed up and version 2.0 quickly reached its targets.
Far from resting on its laurels, Promenade Wellington is poised to launch yet another brand new and rather unique initiative: Du LUV dans ton casier.
To keep the merchants on the strip in business — plus comply with social distancing measures — the Verdun shopper will get the option of placing orders online or via telephone and picking up their finds at a specially designated locker.
Why lockers, you ask? With the holidays just around the corner, you know delivery services are going to be busier than ever, which could result in lengthier delivery times. Du LUV dans ton casier has a solution: when a Verduner makes a purchase at a participating merchant, the business will reserve a smart locker (Locketgo) for their customer and secure the merchandise inside. The shopper gets all the necessary details via text (locker location/passcode/pick-up window) and is then free to collect the goods at a time that's convenient for them. Result: buying local is made easy for Verdun residents, and Promenade Wellington merchants get to keep their clientele a-comin'.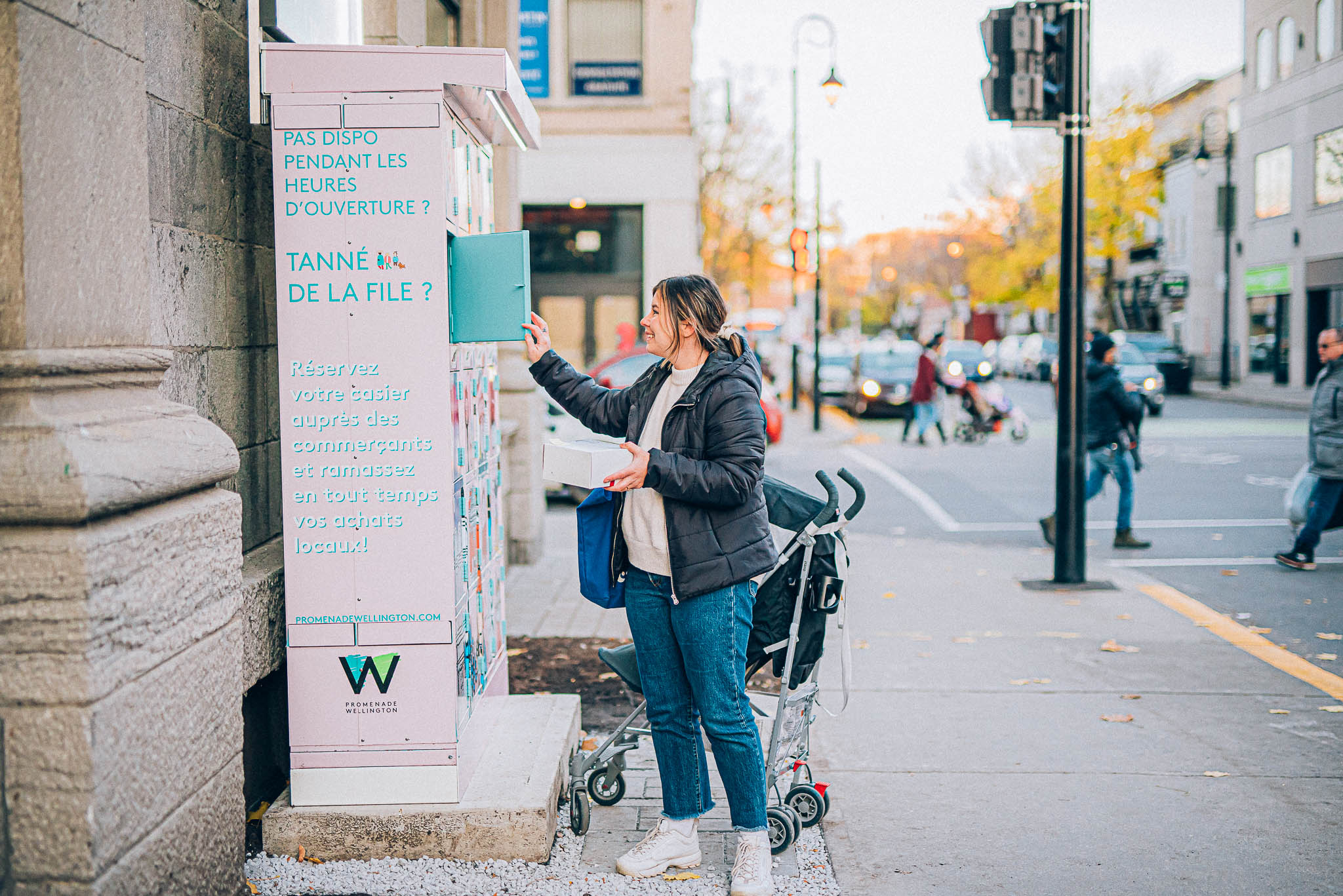 Photo credit: Caroline Perron
Gaspésie tastes great!
Gaspésie Gourmande has been promoting local flavours for over 15 years now. The organization's membership boasts 150 biofood companies (producers and processors in agricultural, marine and forest products) as well as the shops, restaurants, chefs, and accommodations that sell or serve their stock.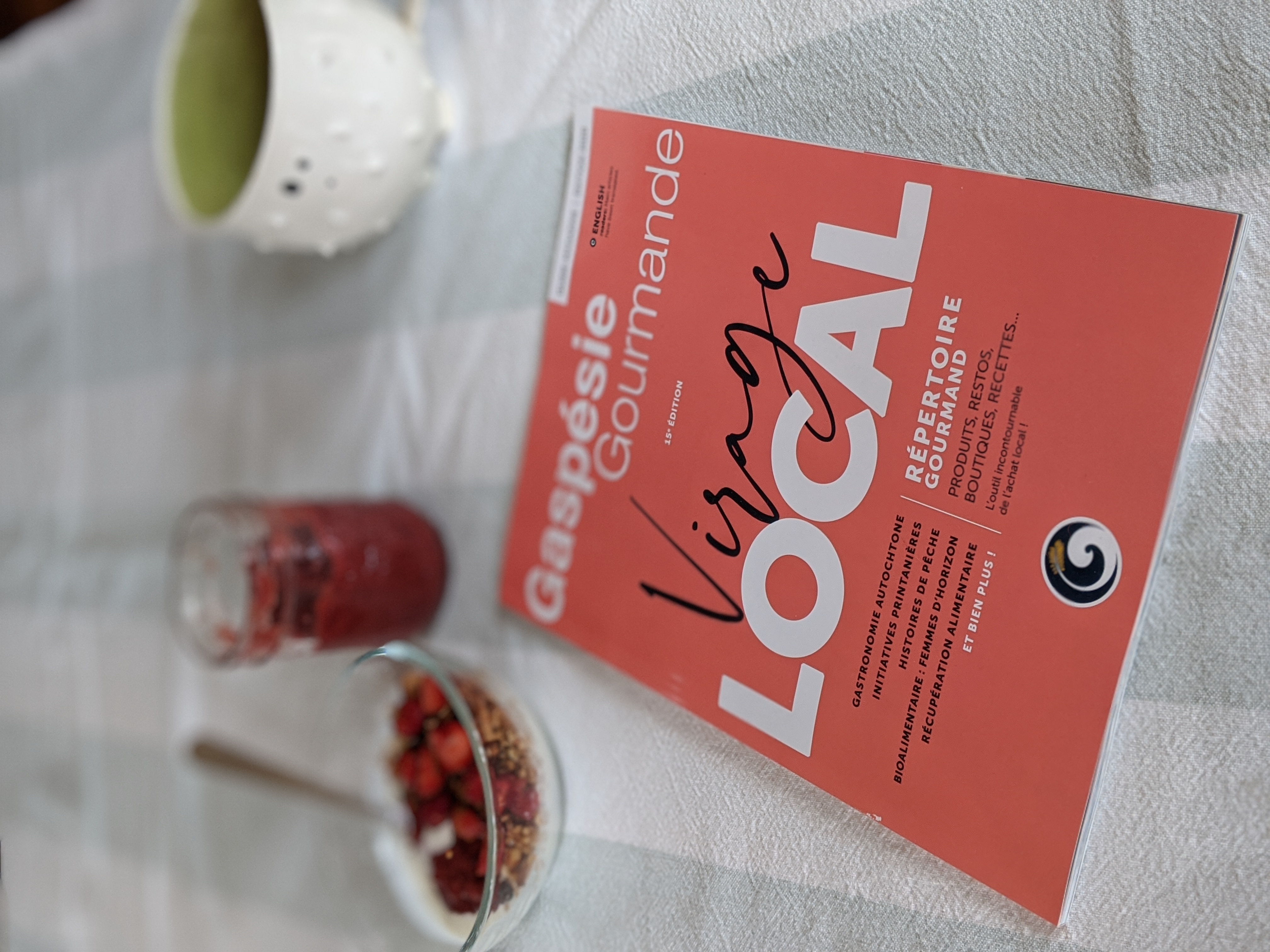 Since the dawn of the pandemic, Gaspésie Gourmande has supported the many initiatives implemented by its members by creating a directory of their products on its various platforms. Speaking of directories, the 15th edition of its magazine guide came out in spring 2020 with a gourmet theme: "The guide is all about showcasing the producers and processors as well as the retailers, distributors, restaurants, chefs, and accommodations that partner with them to sell or serve their offerings. The guide is a great tool for Gaspésie Gourmande to get Gaspé residents easier access to food that is both local and sustainable," the organization tells us.
To encourage folks from the peninsula to buy local, Gaspésie Gourmande plans on rolling out a buy local campaign within the next few months that will cover the entire region for the next three years. "Beyond the traditional approaches, our campaign focus will be on pride, emotion, community belonging, and a desire for food sovereignty," the organization promises.
Outaouais in action
Espace-O and its partners are behind the Outaouais d'abord initiative, whose website reminds us that "buying local is all about gathering the wealth that is just around the corner and sharing it with the people around you."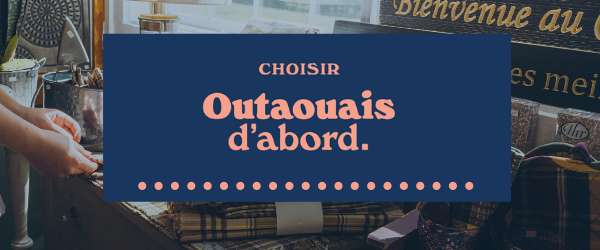 To discover local riches, you have to know where to find them first, and that involves getting the word out — a.k.a. Outaouais d'abord's mission. The aforementioned movement is more multifaceted than that though, with an additional focus on building a regional business/initiative directory, deploying an advertising campaign and putting on a wide range of activities throughout the region. There's also their 30/500 challenge, which asks residents who are able to set $30 of their weekly budget aside for local products, services and attractions for one year. Their goal: injecting $500M into the local economy.
Outaouais d'abord recently presented a documentary called De retour après la pause, which opens a window into the worlds of 12 entrepreneurs from the region and their challenges, perspectives and experiences since the beginning of the pandemic.
The accent on Québec City
In May 2020, city government followed in the footsteps of several made-in-the-capital buy local initiatives and launched the #accentlocal movement, which set out to identify Québec City businesses that sell local products so city residents can support them.
The initiative tapped into civic pride in local merchants and offered up several ways for people to express it. The Québec City government provided a visual kit for locals to use on social media to get Quebecers posting about how they were getting involved. Said locals used the hashtag on social media in droves to illustrate the importance of buying local and sharing their top picks.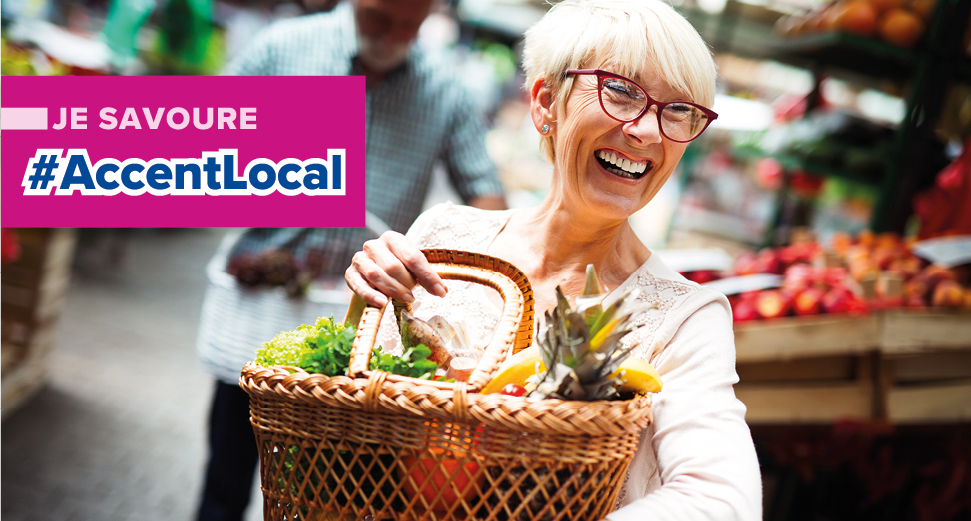 Two videos were also broadcast on various channels. The videos spotlighted entrepreneurs and regional business leaders who spoke about what they were experiencing and invited the people watching to shop local too.
You can catch a statement by Dominique Brown, President of Chocolats Favoris, who recently participated in the C2 Mixer on buying local. Find the link at the end of this article.
S.O.S. B2B
When you hear the words "shop local," your mind might immediately go to retail and restaurants. But don't forget about the service sector, especially B2B, which is a vital segment of the Québec economy that mustn't be underestimated. That's why back in May, 80 companies in the province announced that they had formed a business cluster called RFSPI: Regroupement des Firmes de Services Professionnels Indépendantes.

RFSPI tasked itself with three major projects:
Creating a transactional B2B portal that makes accessing services easier for RFSPI members and thus promotes buying local
Inspiring business leaders to choose Québec companies through events
Collaborating with the government to grow Québec's knowledge economy, especially through the creation of a direct financial aid program that allows businesses to use the cluster's services as a launching pad for their recovery.
Since making their first announcement, Québec entrepreneurs have shown a lot of enthusiasm and, according to RFSPI's website, more than 250 independent firms are now part of the movement.
Several events will be held for RFSPI members in the coming months, including a summit featuring a brand reveal. The initiative has really just gotten started, but it's highly promising.
It must be said: there are hundreds of other initiatives of various sizes and scopes, and with just as much impact. It's worthwhile to note that the buy local movement has really taken hold across the province, in big cities and smaller communities alike. The pandemic has certainly thrown us all for a loop, but it has also shone a light on the creativity, innovation, resilience and determination of our entrepreneurs. Quebecers have always known that about ourselves and it's something we as a province can celebrate every day.
C2 MIXER Remote – Buy local: Adaptation via innovation
Presented by the Gouvernement du Québec
A captivating discussion on the future of buying local with Biron Health Group's Geneviève Biron, Dominique Brown from Chocolats Favoris, and Le Panier Bleu's Alain Dumas. Hosted by Catherine Tadros, Chief Representative, Bureau du Québec à Toronto.
Questions or comments? Drop us a line at editorial@c2.biz