Remember 2010?
The smartphone had just changed everything. Thanks to a financial crisis (and subsequent economic meltdown), "disruption" was the buzzword du jour. And Twitter, only a few years old at the time, had yet to upend our political discourse…
A lot has changed in the past decade, and the way people function at functions has changed with it. As we look back on the last 10 years, we can't help but see how events evolved.
Here's what we've noticed…

1. The "festivalization" of events
Gone are the days of a passive audience. Today's crowds want immersive experiences, unconventional venues, artistic performances, great F&B, activations, entertainment and engagement (more on that in a minute).
"It's a whole new and exciting ball game," says C2 Montréal Founder Jean-François Bouchard.
"It is not about more bells and whistles: it is a reinvention of the industry to make it truly participant-centric, even if that means pushing venues, speakers, creators, suppliers and all other partners to rethink the old ways of doing things."
Back in the day, the industry was focused on its own efficiency and ease of operations instead of the participant experience, he adds. Now, this is no longer acceptable.
Expectations have also changed. "Participants used to be content with keynotes from a main stage followed by networking activities," says Jean-François. "Not anymore."
Indeed, the Skift Event Manager Blog noted the move "from presentation to collaboration" is one of 10 event trends for 2020, explaining this transformation happens through "horizontal, attendee-to-attendee interaction."
The goal is to transform gatherings "from monologues to mass dialogues," Jean-François agrees. "We need to be far more sophisticated to engineer exchange through technology, experience design and collaborative methodologies."
With this, another trend picked up from the past 10 years is a return to real life: people are as important as ever in a screen-saturated world.
According to an American Express report titled "The Evolving Landscape of Technology in Meetings," 74% of event attendees and 85% of planners feel that in-person happenings are more valuable because they allow for social interaction and "curated opportunities to find peers and partners."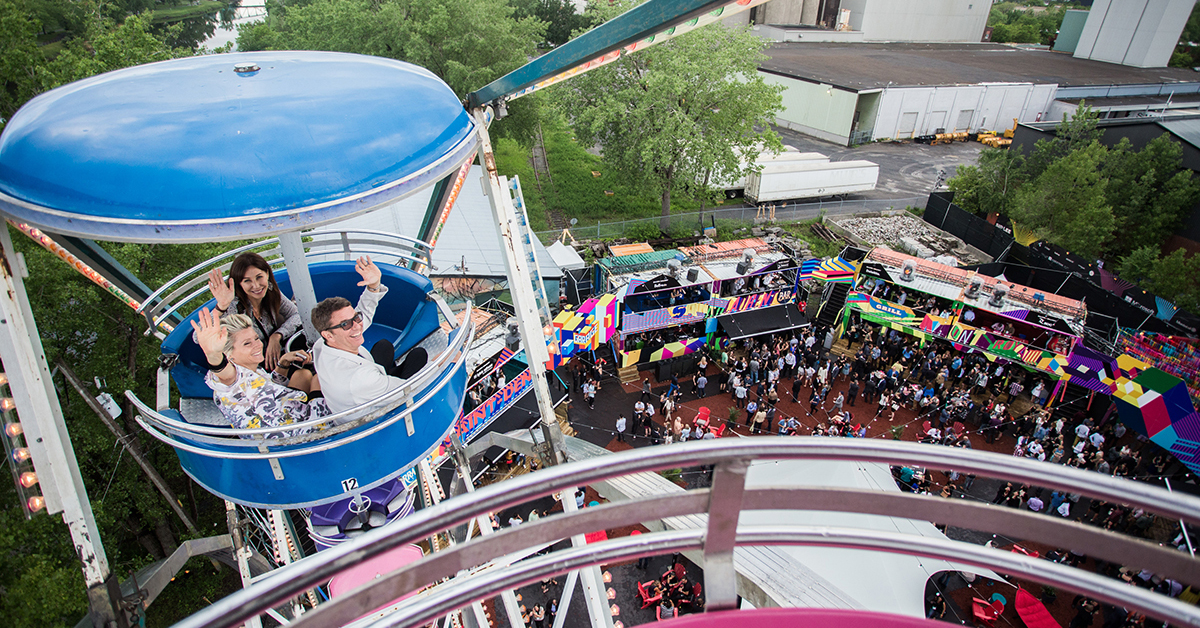 Cvent Social Tables, meanwhile, suggests event planners work to create a balance of private spaces and "collision spaces" that promote spontaneous interaction.
So with a desire for more face-to-face time and a growing preference for buying experiences, not things, emphasis on human interaction will be paramount going into the next decade.
"We seem to be witnessing a polarization when it comes to human interactions," Jean-François believes. "Simple and transactional needs are increasingly met by digital tools in order to avoid costly and low-benefit meetings while, simultaneously, the quest for more efficiency increases the need for more profound, powerful human gatherings." 
Companies of the future will invest more in quality and less in quantity, he adds. "We believe this trend is fuelling the reinvention of B2B events into unforgettable experiences."

2. The advent of event tech
"The point of entry into an event is the ticket," says C2's VP Digital Innovation & Technology Chris Cowley, "and in the past 10 years, everything started to become app/solution driven: online sales, reducing will call, access control, scanning tickets. All of this started to digitize the event space."
Now we're on this journey to reduce the number of clicks: integration, new levels of automation, and capturing participant data, Chris explains. "The last five years have been about automation and fine-tuning the overall journey from that point of entry."
But with this trove of centralized data gleaned from ticketing came another conundrum for event planners: What to do with it all?
With data comes business intelligence. "Wearable companies like klik and PixMob enter the game and bring a whole other level of data insights to the industry," Chris explains. Traffic and people flow patterns onsite, managing registrations, participation in activities and participant tracking eventually become important data points to be analyzed by organizers.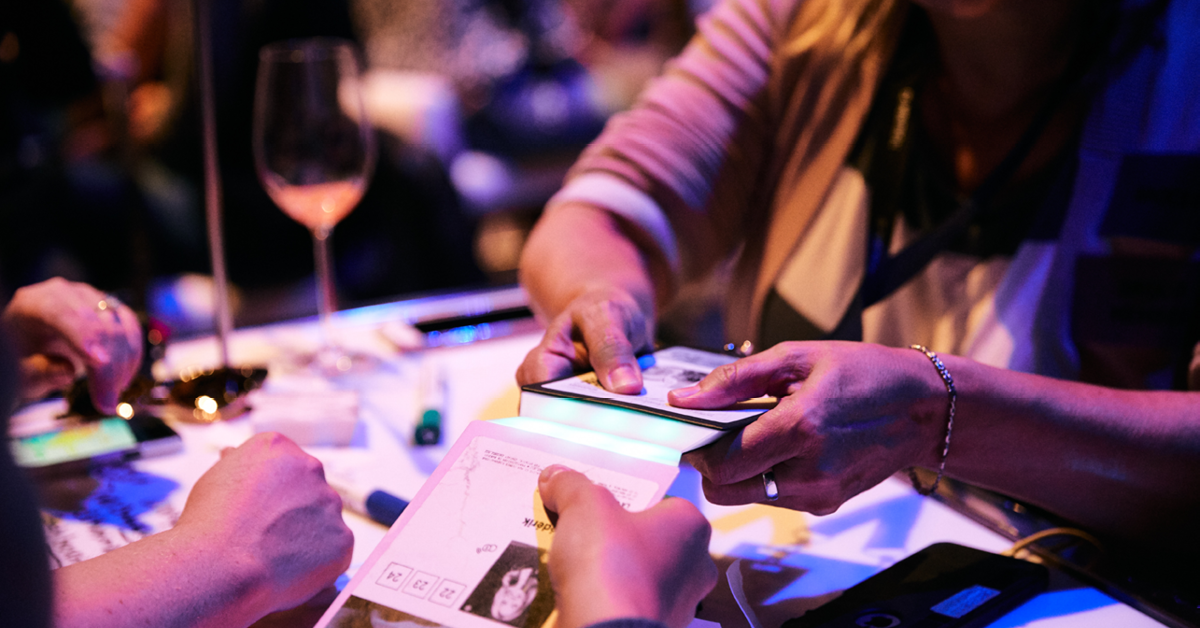 "This was the beginning of big data in the event industry," says Chris. And with it comes new challenges: personal information protection. How do we appropriately collect data and share it?
"The complexity of legal requirements and privacy mixed with data creates new levels of costs that were never built into the event space to sustain or manage," says Chris.
"Our actors before were cashiers, now they are dev ops… the cost of someone working a will call is quite different than the cost of someone building out a cloud ticketing platform."
And 10 years ago, no one was talking about improving the box office year after year, but with new tech there's this mentality that new features need to be added annually. "While tech has enabled so many amazing things, we cannot underestimate the cost at which it comes," says Chris.
In the future, he believes the winners and the losers in the event space will be separated by those who can evolve to truly embrace digital experiences while also using tech like a "silent partner" in the background — seamless, insightful, adding value to experiences and not just there for its own sake.
"It's a lot, but as we navigate technology with new legal requirements and capacity to execute, we are in a state of analysis paralysis," Chris believes. "We, as technologists, need to figure out what makes sense moving forward. That's where we're at."

3. The rise of the business celebrity
Perhaps due to the new rules of social marketing, the evolving role of business in society and the importance of public perception, we have more access than ever to CEOs and other celebrity business players.
C2 alumni Snoop Dogg is a great example of celebrity CEOs, while others, like Elon Musk, remind us that popularity can also be risky for business.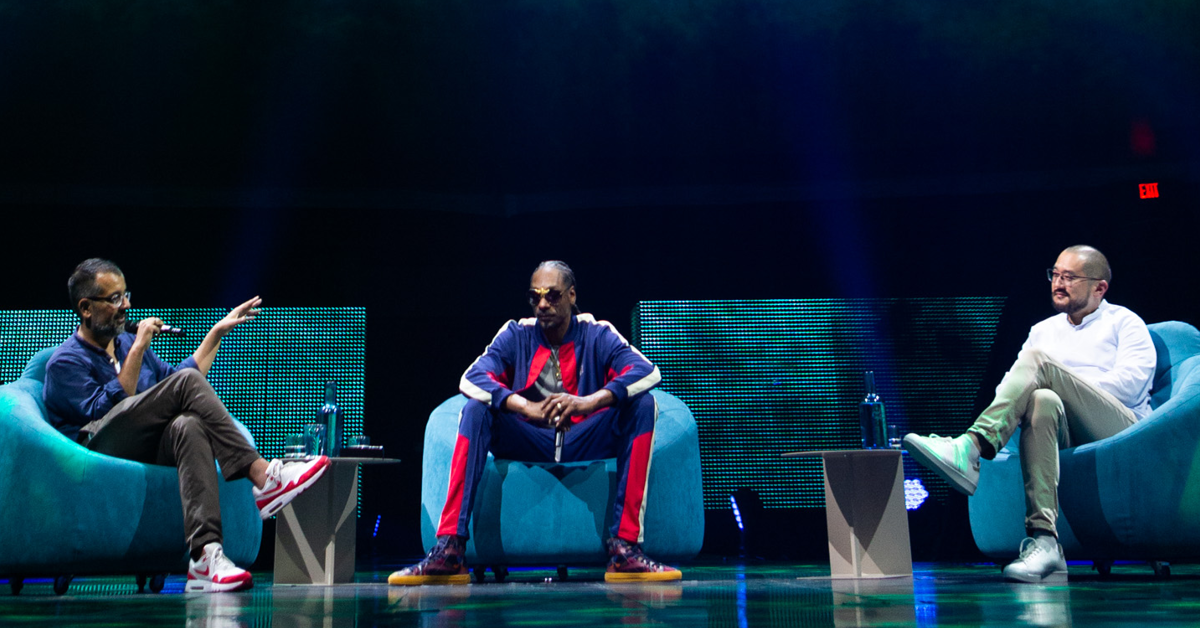 Another trend appearing over the past few years is the ascent of celebrity retailers. Shifting from endorsements, or simply being a temporary face for a product, celebrities are launching their very own. Think Lady Gaga, all those Kardashians and Goop.
As Fast Company reported recently, "ownership is the new endorsement," with Beyoncé's Ivy Park x Adidas launch is heralding a new era of the celebrity brand.
Or as Retail Dive puts it, "Rihanna continues to disrupt everything."

4. Marketing "Likes" social media
Called "the defining cultural phenomena of our times," we couldn't make this list without calling out social media specifically for indelibly altering the way we worked, lived, communicated (in real time) and convened over the past decade. It was in 2009 when Silicon Valley began investing big time in Facebook. From there, this became a story of exponential growth and buy-in: there were 2.48 billion social network users worldwide in 2017 and 4.48 billion in 2019, or 58% of the global population, according to market and consumer data provider Statista.
It's hard to believe that "Likes" did not exist just over 10 years ago, given how they upended traditional marketing, and no one predicted the power (and then the spectacular downfall) of influencers. For better and for worse, social media disrupted how we share information, get our news and market/measure our businesses. In one decade, social media platforms also went from being the darlings of the tech world to the focus of antitrust investigations. And the next decade is bound to be just as interesting.
We also can't talk about the power of social media without mentioning its impact on sales and advertising. The media world was a very different place a decade ago: marketers had print, broadcast, cable… channels that have become shadows of what they once were. Social media changed the game, leveraging brand awareness, developing and targeting audiences and facilitating engagement.
"We traded quality for quantity and our advertising spend shifted,"  explains C2 VP Marketing & Audience Julia Cyboran.
As for events, they transformed into "experiential marketing" channels in and of themselves in order to drive human connections.
As we enter 2020, the rules are still changing. Attention is the hottest commodity out there, meaning marketers need to be creative and different in order to cut through the noise. One way to do so, it seems, is marketing for good. "Conscious" or "ethical" advertising — along with authenticity — is becoming a much bigger deal for advertisers, simply because audiences are saturated, now smell B.S. from a mile away and believe companies have an important role to play in creating a better future.
Marketers of tomorrow must embrace a broader agenda.

5. Going for green
Sustainability became top of mind for anyone concerned with the impending ecological consequences of the climate crisis, and it's a well-documented fact that events and trade shows can be a source of incredible waste.
Carbon credits for travel, locally sourced, plant-based food options, 100% recyclable, compostable and reusable dishware, and zero-waste initiatives like banning single-use plastics, straws and water bottles are just some of the things showing up in the event space, and even Fast Company made a case that it's time to stop spending billions on cheap conference swag.
Since 2016, C2's sustainability commitments have been clear: we aim to rank among the most ecologically responsible events in the world. Sustainability is one of our core values and we work hard to weave it into our event with the goal of improving on our Level 3 classification from the Bureau de Normalisation du Québec's Eco-Responsible Event Management Standard.
Banish the winter blahs!
Don't wait to put yourself in a spring state of mind with a pass to C2 Montréal 2020, May 27-29.
Questions or comments? Drop us a line at editorial@c2.biz