When it comes to building a successful company, your network really is, as the saying goes, your net worth. From incubators to investors, having a strong understanding of the startup ecosystem and how to take advantage of the resources available is key to building a business that can withstand the inevitable ups and downs of entrepreneurship.

To help new founders navigate their entrepreneurial journey, C2 Montréal enlisted the help of our 2021 Emerging Entrepreneur Contest winners. Innovating in fields ranging from medical technology to retail and hospitality, these bold, up-and-coming business leaders have founded companies that are between one and three years old, many of which were launched at (and survived!) the height of the pandemic.

With more than 25 years of entrepreneurial experience between them, the following EEC winners shared their hard-earned insights on how to build and leverage your entrepreneurial network.
Start by making human connections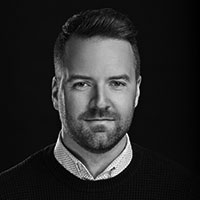 "It's never too early to start networking, even if you don't have anything you want to ask for. In fact, I think it's better not to ask for anything. Just make human-to-human contact. [Because I started networking before I launched my company], I realized that I really had a very strong and diverse network because I had been nurturing it all these years."
"I realize that the vast majority of the opportunities I have had so far in my career are related to my network." – Isabelle Sciotto, Moka
Join an incubator as soon as possible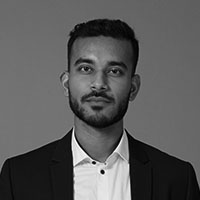 "[PLAKK] joined District 3 at Concordia University [where] we were introduced to other startups and investors [who hooked us] up with other investors in their network. It's about starting early and making use of the programs that are available in Montreal – a lot of them are free… Not only do they help build your network and give you mentorship, but some of them also do come up with a lot of funding… and then you can leverage that funding to get even more funding and then that's how you get the ball rolling."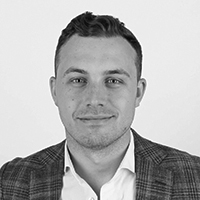 "[Ditch Labs] joined Centech in Montreal. They have a great medical technology vertical in the incubator, and that was great for us to learn really quickly because my co-founder and I don't have any medical experience. I'm more on the business side and it was great for us to learn about medical technology really quickly and be surrounded by other medical technology startups."
"[Incubators are] like a business school that's free. I found that what I learned [from the incubator] is to me personally worth as much as an MBA." – Pierre Tardivo Martin, Cratos
Seek out experienced advisors and mentors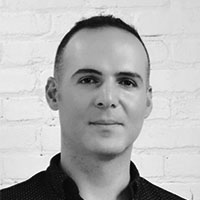 "You have to have this network of very neutral mentors that can help you, especially people who have built companies. You need to have people who have big companies… or [who] have sold companies."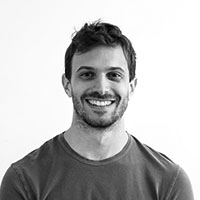 "Network is everything, not only in terms of revenue but really in terms of developing your idea and removing everything which doesn't really make sense… It's really through people that have been in that environment for maybe 40 years and [can] see right away what's going to work and what's not."
RSVP: Yes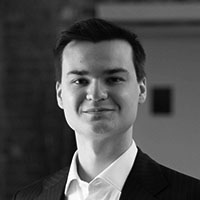 "Go to events, especially fundraising events. They're amazing for meeting people in [healthcare] and politics… It's very important, especially in business, to have a good political network as you never know when you're going to need to talk to politicians, to participate in the discussion about new laws that are coming out. [For example], what is coming with cryptocurrency laws. It's very important that entrepreneurs be part of the discussion."
Get someone to vouch for you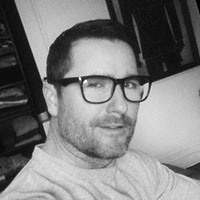 "What I've been learning right now in the middle of a fundraising round… it's all about [using] your network to introduce you to other people that they know so that there is this link of confidence. [It] leads to a better response than just [reaching out cold]… If a good friend knows that there's a good fit with another person, then you get more chances to click."
That said, good old-fashioned cold outreach can still work wonders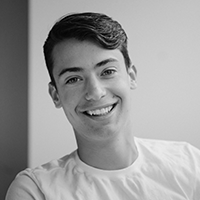 "The key to building a network of mentors and investors was to say yes to every meeting I was offered… At Goloot, we developed a 'cold outreach' methodology where we write to people on LinkedIn and try to get introductions. People are surprisingly pretty open to being asked and especially to helping each other in a pandemic environment. The thing that has worked for us is that we've never sold anything through cold networking. You present your story and your values to people, you tell them who you are, where you want to try to go, and you tell them you need advice."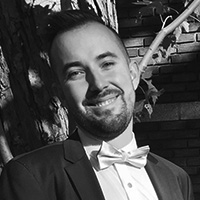 "You'd be surprised how many people are willing to give you advice… People that would otherwise be charging, like, $400 an hour. [If] you ask them nicely for a 20-minute phone call, they might just give it to you. And then maybe then later they'll be like, 'Okay, now I've got to charge you.' But that initial connection, where they give you a bit of advice, it helps… Don't be shy.   You've got nothing to lose."
Lean on other entrepreneurs when things get tough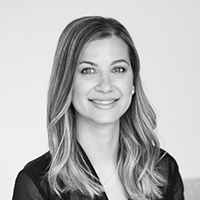 "I like to surround myself with entrepreneurs because even if we are in different industries, we all have the same issues, whether it's growth issues, product development issues, supply issues, etc. And we can connect in different ways… And whenever we have basic questions, there's always someone to help us, to advise us."
Meet our Emerging Entrepreneurs!
Get to know the 2021 winners of C2 Montréal's Emerging Entrepreneur Contest. In this installment of C2 Vox Pop, they share their hard-earned insights into how to build and leverage your business network.
Questions or comments? Drop us a line at editorial@c2.biz