We are delighted to invite 2019 C2 Montréal speaker Marcus Samuelsson back for a C2 Takeover on November 24, starting at 10 am.
Marcus's incredible personal journey has taken him from Ethiopia to Sweden, Montréal to Harlem, with stops in Europe, Japan and Midtown Manhattan along the way. In the process, he has earned phenomenal recognition and success as an award-winning chef and restaurateur, best-selling author, in-demand TV personality and noted philanthropist.
@MarcusCooks is the chef behind Red Rooster Harlem, MARCUS Montreal in the Four Seasons Hotel Montreal and Marcus B&P. Author of multiple books, including his just-released cookbook The Rise, his autobiography Yes, Chef and The Red Rooster Cookbook, he's also been vocal at outlets like CNN and The New York Times in the fight for the survival of the restaurant industry throughout the pandemic.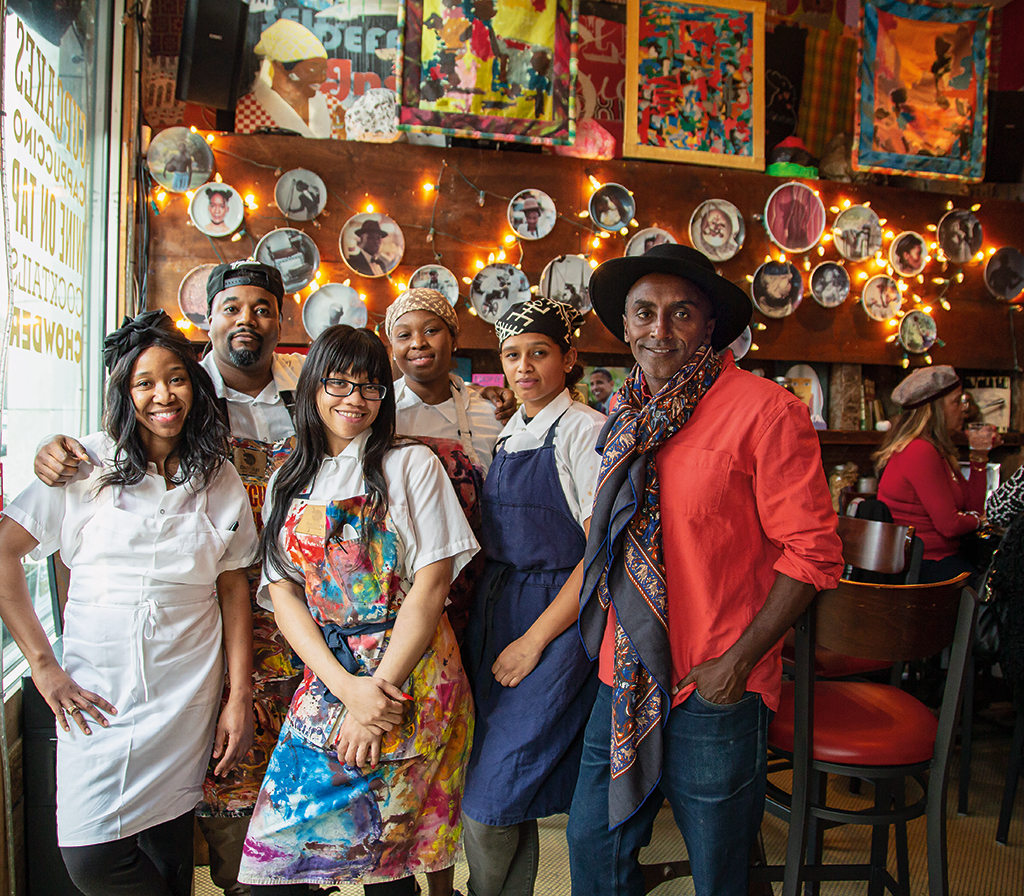 Red Rooster Harlem, New York
Certainly, this is an industry that needs attention. While there have been no reported cases of outbreaks nor reports of transmission from restaurant staff to clients in Montreal, the sector has suffered under provincial code red restrictions.
In October, The Canadian Press reported that 42,000 hotel and restaurant jobs have been lost in Québec due to the fallout from COVID-19. CTV reported that, in a July survey of 580 members of Montreal's restaurateurs' association, 61% said they would go out of business within six months if their outlook didn't improve.
As COVID-19 deals a blow to small businesses up and down the food chain, the Marcus Samuelsson #C2Takeover will dig into pandemic pivots and experiences he's seen on both sides of the border, Black excellence in the culinary arts as well as what patrons can do next to help save the food biz.
Hope, inspiration, action, delicious recipes and creative recommendations will be at the heart of this not-to-be-missed encounter.
What is a C2 Takeover?
With each C2 Takeover, we grant Instagram posting privileges to select business leaders, experts and creatives in our community. Here to inspire, inform and entertain, invitees command our 'gram for a full calendar day with Q&As, special guests and more.
Spend the day with a top chef!
Follow @c2montreal, featuring Marcus Samuelsson, on November 24.
Questions or comments? Drop us a line at editorial@c2.biz