Where do artists fit into this new pandemic-shaped landscape, and what do they need to make a future for themselves in their profession? Artist Sarah-Mecca Abdourahman tells us about her experience with Artch, a Montreal-based arts incubator that creates a career springboard for emerging artists through a highly tailored program of training, mentorship and financial support. 
Abdourahman was aware of the direction she wanted to take early on. "I always knew that art would be in my future," explains the painter, videographer and Ottawa native with Somalian and Indian roots. "My mother worked at the National Gallery of Canada, so I've always been surrounded by art."
After completing her studies at an arts magnet high school and summers away at arts camp, Abdourahman moved to Montreal to pursue a BA in Studio Arts at Concordia University, which she recently completed.
"I see myself as a multidisciplinary artist," she tells us. "I work mainly with paint and video, and I draw a lot of inspiration from my roots, exploring themes like identity, family and society. One of my main goals is to augment visibility for people of colour in Canadian art."
When the pandemic hit, Abdourahman was studying at Concordia. With a fully loaded schedule, she started noticing signs of fatigue and was having a hard time getting inspired. 
"If it weren't for the pandemic, I don't think I would have ever taken time off to do nothing," she says. "I would have looked for a job right away and I would have probably ended up in a similar position: exhausted and blocked creatively. Lockdown helped me recharge before taking the leap with Artch, which ended up being an instructive and inspiring experience."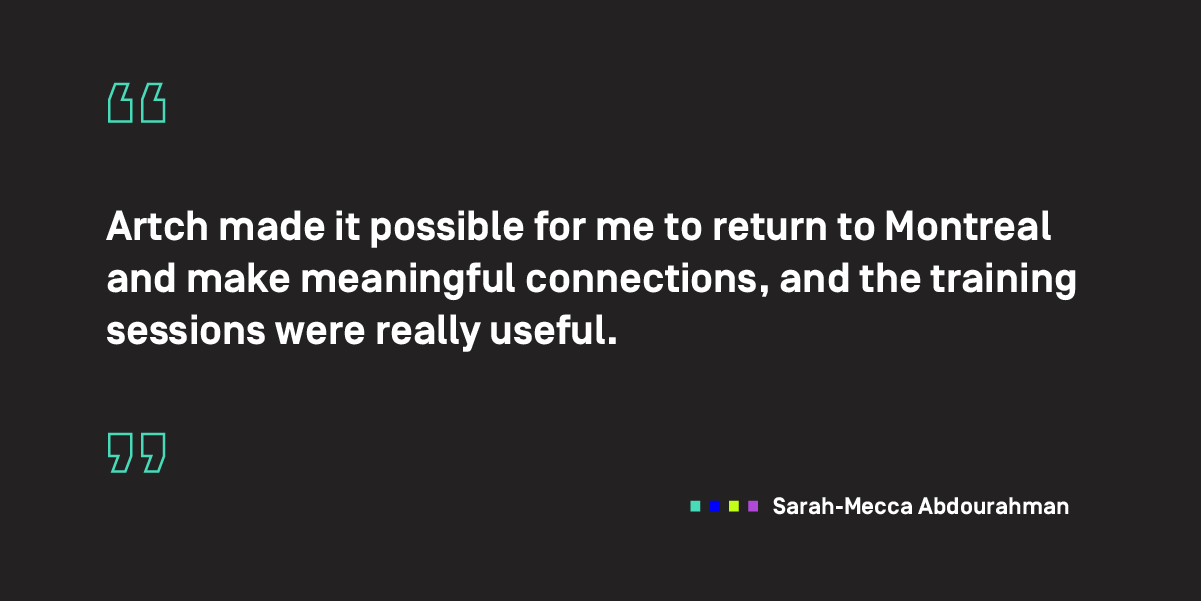 Helping artists engage creatively and professionally
Artch is supported by partners, like RBC Royal Bank, who are invested in growing and promoting arts and culture. The Artch experience culminates in a two-week exhibition in the form of a festival, where lovers of the visual arts discover the work of emerging artists and speak with the creators themselves.
"Artch made it possible for me to return to Montreal and make meaningful connections, and the training sessions were really useful." 
"Once a week, Artch put on workshops for the various professional, technical and administrative aspects of our practices: pricing our artwork, getting into galleries, networking, etc." says Abdourahman. 
"Plus, during the festival, I had the chance to meet a ton of people and talk about my work for days on end, which got my work and my name out there. As an introvert, this experience also made me much more comfortable talking about my art with other artists and art lovers. The festival is really awesome!"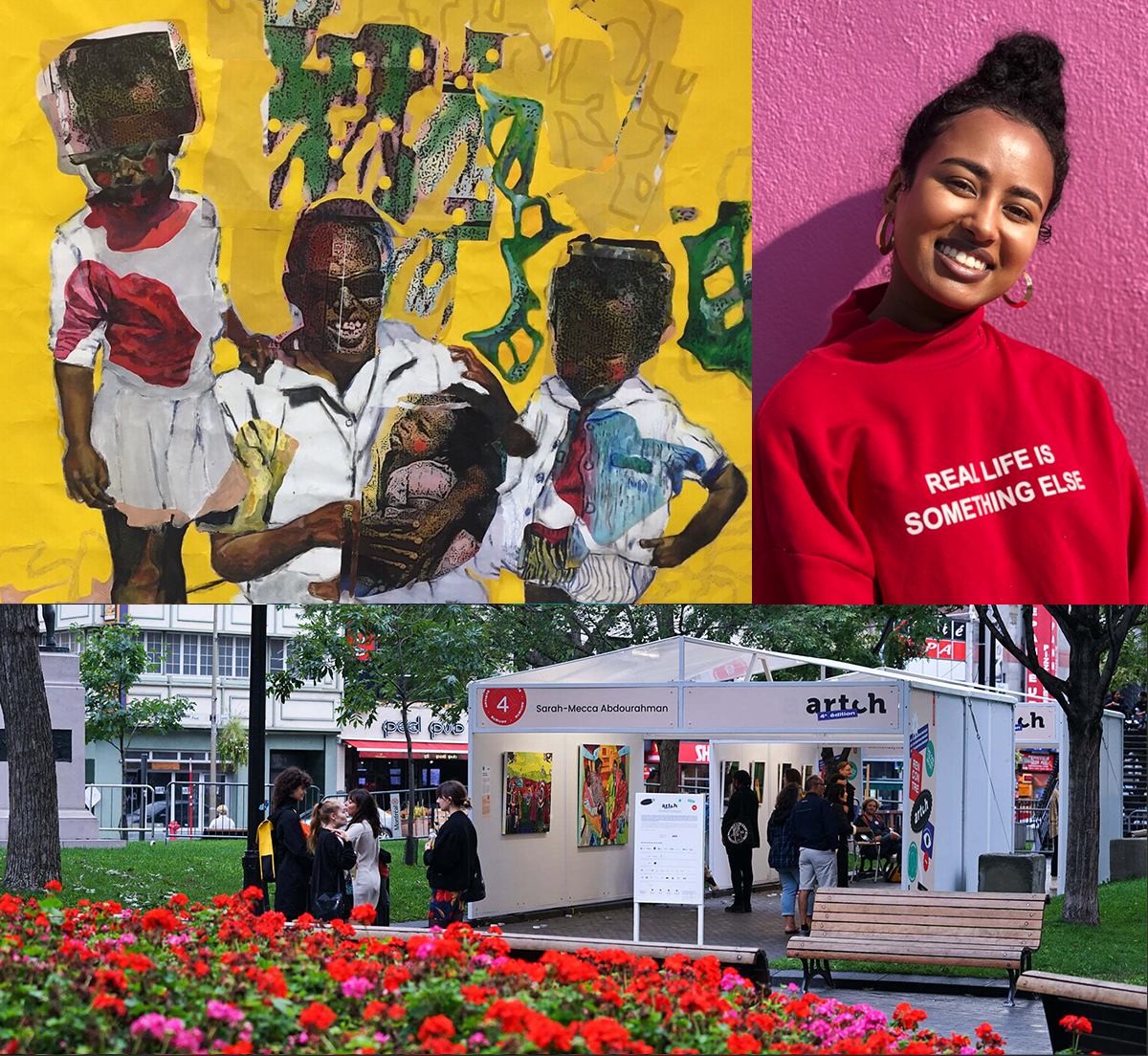 Nurturing art that is a better reflection of society
As she begins a very promising career, Abdourahman highlights how urgent it is for us to create an artistic heritage that more accurately reflects our society. According to her, many more artists would pursue their passion for art if they saw themselves in it, which would require more diversity in galleries.
"For the past year or two, attitudes have shifted thanks to the work of Black Lives Matter," she tells us. "Since lockdown ended, several galleries have been trying to show more diverse artists, having most likely gotten the message of how important this is to the art world. Things are getting better, slowly. This is all really new, so it's hard to say whether the change will stick or if it's just a fad. Time will tell."
For Abdourahman, art is more crucial than ever these days, especially as we emerge from the pandemic. Beyond connection, representation and diversity, she notes just how invaluable discovering art for yourself is — in person, not on screen — and immersing yourself in it.
"Nothing can replace the freedom of walking around a gallery and admiring a piece up close. I think that the pandemic has taught us to appreciate these kinds of experiences much more than ever before."
Including emerging artists in the great economic restart
To learn more about how Artch supports the next generation of artists, check out the C2 Mixer "La relance des artistes émergents.es avec RBC" (in French), a captivating conversation featuring Artch Director Sarah Kitzy Gineau-Delyon, the Conseil des Arts de Montréal's Director of Granting and Strategic Initiatives Julien Valmary, and Audrey Genois, Executive Director at MOMENTA Biennale de l'image.