C2 Montréal's workshops are always one of the most popular parts of the C2 experience: they are where we roll up our sleeves, put our thinking caps on and get busy prototyping solutions to real-world business challenges. Led by industry experts, C2's workshops invite participants to experiment with creative processes and put ideas into practice.
This year, C2 Montréal (October 19-21, 2021) is pleased to offer participants a wide range of virtual workshops on our new digital event platform, C2Agora.
In collaboration with partners, workshops are specifically designed to help you:
Stretch your thinking and spark creative impulses

Pick up useful problem-solving techniques you can bring back to your team

Connect with other C2 participants

Lay the groundwork for future business opportunities and partnerships
How workshops work
Workshops are 75 minutes in length and consist of three steps:
An introduction of the subject matter by the workshop's partner expert followed by an explanation of the objectives

Collaborative breakout sessions with fellow participants in self-moderated groups of up to 20 people

Reconvene to share and discuss the ideas, learnings and solutions generated
You can sign up for workshops using the C2Agora platform as soon as registration opens.
C2 Montréal 2021 workshops at a glance
A range of topical workshops are planned in collaboration with several of today's leading experts, companies and organizations, including TikTok, Sid Lee, The Globe and Mail, kyu Collective, the Gouvernement du Québec and the Ville de Montréal: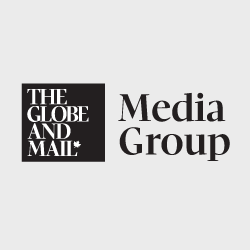 How to craft compelling content that delivers
You have amazing content, but that doesn't matter if no one sees it. For your marketing efforts to really shine, take a page or two from the world of journalism, where compelling headlines, imagery that resonates and rock solid content make or break a story. Discover tricks of the trade, strategies for memorable storytelling, and creative possibilities that will take your content to the next level, leaving your audience coming back for more. (Presented by The Globe and Mail, October 19, 9 am)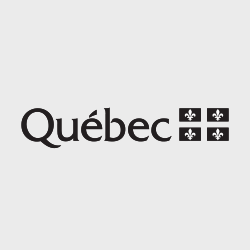 How international recognition can help develop a local talent ecosystem
MUTEK is reshaping Montréal's cultural landscape by exploring innovative artistic practices and fostering conversations on ethical, technological, and commercial issues in the digital art world. Its Forum and Festival are making the city a key player on the international and local stage in terms of creative expertise. In this workshop, you will explore an export model based on mobilizing local stakeholders and governments for worldwide exposure. (Presented by the Government of Québec, October 19, 1 pm)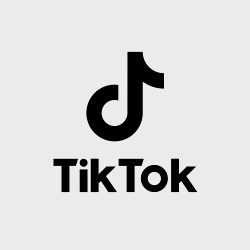 How to TikTok
Join us as we explore how brands and creatives are an important part of the TikTok experience. Discover creative examples of how brands can come to life on TikTok, grow and connect with audiences. We'll also share creative tips to drive performance on paid and organic content. (Presented by TikTok, October 20, 9 am)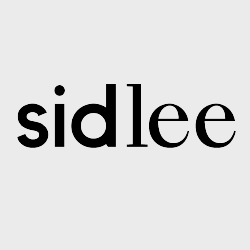 How to use the notion of community to elevate your target audience
Fully grasping the concept of "community" can be tricky, yet learning how to harness it to provide a deeper understanding of your target audience is essential. In this session, we will show you how. This collaborative workshop will explore how bringing the mindset of community to your marketing practice can give you a major competitive advantage. You will leave with a better understanding of what community means to brand marketing and how it can deepen the connection to your target audience. (Presented by Sid Lee, October 20, 11 am)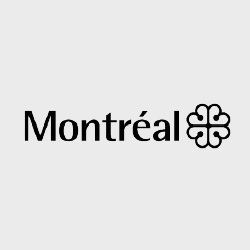 How to leverage open innovation to add value to your organization
In this workshop, you'll learn how companies can rethink the way they create value by using the startup ecosystem to stimulate long-term growth. More and more companies are setting up an incubator, accelerator or venture capital arm to rapidly develop and test new products and services. With open innovation, they can now tap into external ideas and innovative solutions and draw on the entrepreneurial community for knowledge sharing and new collaborations. (Presented by the Ville de Montréal, October 20, 1 pm)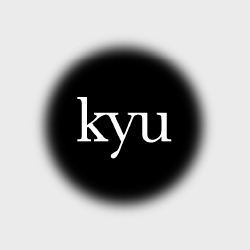 How to capture the magic of in-person experiences virtually
In the great shift to the digital realm, many in-person behaviours, practices and rituals have fallen by the wayside. Learn how to reimagine, adapt and twist these in-person experiences in an online setting. Led by the inspiring work of IDEO, discover how to channel the essentials of in-person interactions virtually. The tangibles of in person, such as presence and being part of a collective, need not be lost: there are countless opportunities to recapture the spark from in-person gatherings and build transformative memories online. (Presented by kyu, October 20, 3 pm)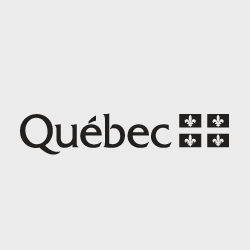 How do you design creative and immersive experiences to elevate the customer experience in the digital age?
​​Float4 is an award-winning studio, passionate about weaving compelling digital experiences into physical spaces to amplify their identity. Find out how Float4 creates customized installations that leave their audiences with a powerful lasting memory. Learn and prototype the framework Float4 uses to design their immersive digital projects. In this collaborative session, you will explore the concept of creating responsive spaces and play the role of experience designer. Imagine what can emerge when a group of strangers come together on a digital framework and dream together. (Presented by Gouvernement du Québec, October 21, 11 am)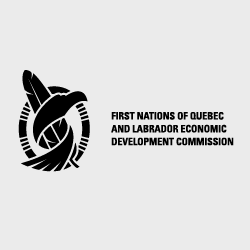 How to promote and build nation-to-nation collaboration to develop good business relations
When it comes to doing business between Indigenous communities and Quebecers, it's not only a matter of profit but also of building social and human relationships. This workshop will present concrete solutions for transactions between Quebec's business communities and Indigenous entrepreneurs from different nations. It will also examine Indigenous tourism as a catalyst for cultural and economic reconciliation. (Presented by the First Nations of Quebec and Labrador Economic Development Commission, October 21, 1 pm)
Workshops:
How to register and attend
Workshops are virtual and creative playgrounds where participants practice new processes and experiment with creative solutions to real business problems. You will be required to register as workshops have limited capacity. Follow the instructions below to secure your spot in your desired workshop. Please note that workshops are not recorded and will not be available via video on demand. Some workshops are presented in French, others in English (the session's keywords will inform you of the session language). There will not be any translation or closed captioning.
1. Select "Programming" in the top navigation bar to find the workshop of your choice. Use the keywords on the right-hand side to filter the scheduled activities.
2. Select the desired workshop, click on "Register" to add that activity to your "Agenda."
3. Congratu-workshop-lations! You have reserved your virtual seat.
4. On the day of the workshop, head to your Agenda or to the Programming tab and select your workshop to open it. The detailed view will open five minutes prior to the scheduled session start time. If you no longer plan to attend, please "Unregister" so someone else can join.
5. Within the online workshop room, you will be greeted by our live chat moderator and join other participants in an engaging discussion about the activity.
6. Throughout the activity, you will be invited to answer poll questions, interact with the speakers and chat with fellow participants. Once in breakout rooms, you will be collaborating with others and answer burning questions. Instructions will be provided.
7. Expect the unexpected. Online activities are just as serendipitous as in-person encounters — through them, you'll make new connections, build a larger network, find a mentor, get professional advice and so much more.
Pro tip: Are you torn between two scheduled activities? Make sure to choose a workshop because workshops are not available via video on demand following C2 Montréal.
It's not too late to participate!
Flex your creative muscles, fuel up on business inspo and connect with like-minded leaders at hands-on workshops with your C2 Montréal 2021 online experience pass.