There's no one who knows ups and downs — both literally and metaphorically — better than an alpine ski racer. Lindsey Vonn had a storied career on the slopes, battling through injuries and numerous other challenges to become the most successful female skier of all time. 
An Olympic gold and bronze medal winner who holds four overall World Cup titles and has the record for the most World Cup races won (82!), Vonn retired from ski competition in 2018 to go on to become a New York Times best-selling author, successful entrepreneur, NBC broadcast analyst and founder of the Lindsey Vonn Foundation, a nonprofit established to empower young girls. In short, she has lived — and continues to live — a high-speed life. During her fireside chat at C2 Montréal, Vonn shared insights and life lessons from an extraordinary sports career and how that impacted her life then and now.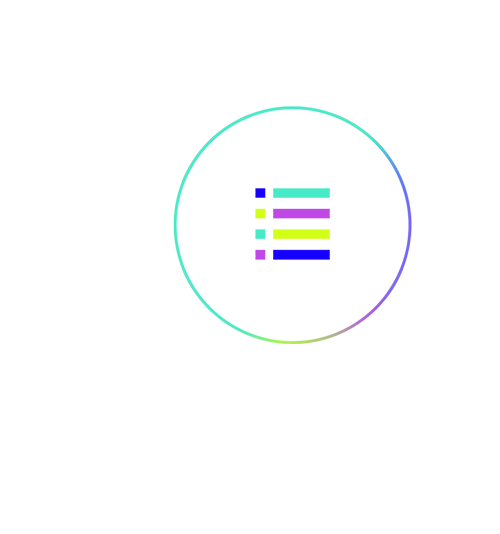 C2 Audio
Lindsey Vonn, Olympic Skier & Founder, Lindsey Vonn Foundation
On the ways in which sports can shape a person
"I think [competing] did teach me a lot about honesty and sportsmanship and hard work. Those are core fundamental traits that every person needs, and I learned that very, very early. I mean, my first race, I actually went around the gate the wrong way and no one saw it. But my dad said, 'You have to go tell them, all by yourself, what you know.' [And you might think] missing one gate doesn't really matter. But, of course, the answer is yes, it does matter. So I learned very quickly that sportsmanship and honesty are very important, as well as being a teammate and supporting others."
On being denied the chance to race against the men
"Unfortunately, I think I had a lot to do with politics and people not wanting me to buck the system. There are, thankfully, a lot of male racers that were very supportive and respected my wanting to race against them. The Norwegians and some of the Americans, which was really nice to see, but you know, they also didn't want to get beat. And that was the one thing that I really wish would have happened in my career because I wanted to push myself and push the limits… I hope someone else in the future is able to achieve that because I think it's important to continue to push boundaries."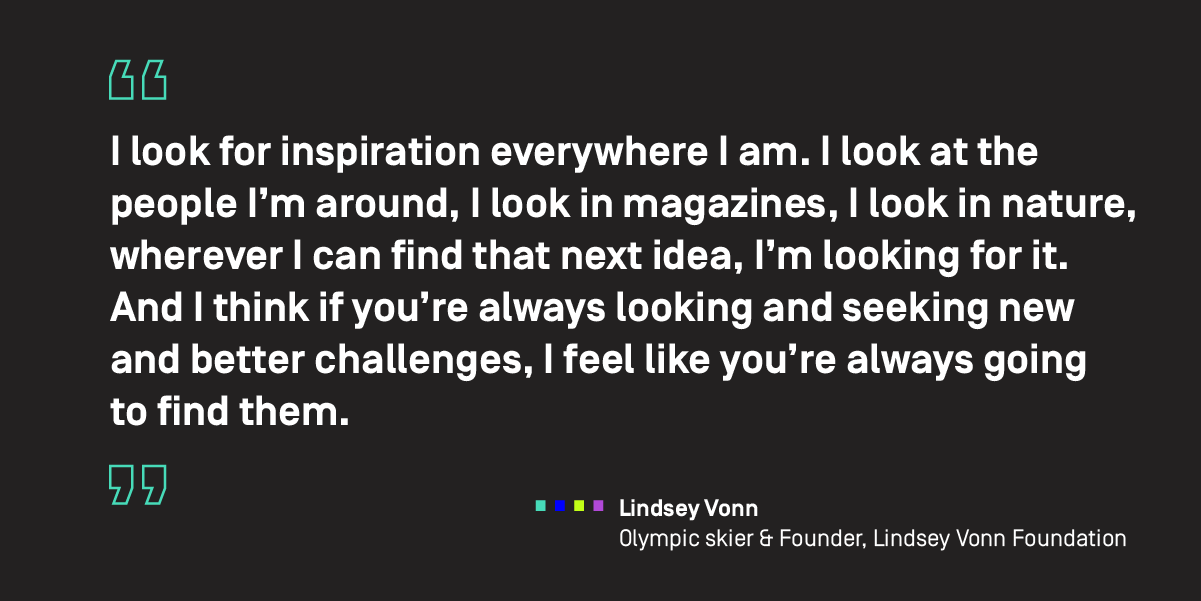 On what business leaders can learn from athletes
"I think athletes have the ability to work hard and put in the hours and make sacrifices that others are not. One of my favourite authors, Angela Duckworth, wrote a book called Grit, and [in it she says] the most successful people are not the most talented or the smartest, but [they're] the people that are willing to work the hardest and make the sacrifices that are needed to be made in order to make progress. And that's what I think athletes have in spades. You know, we know what it means to give up things that we want in order to achieve long-term success. And I also think that we're willing to acknowledge challenges and acknowledge when we're not the best and find ways to be the best."
"I look for inspiration everywhere I am. I look at the people I'm around, I look in magazines, I look in nature — wherever I can find that next idea, I'm looking for it. And I think if you're always looking and seeking new and better challenges, I feel like you're always going to find them." — Lindsey Vonn on finding inspiration
On the moment in time that women are living now
"I think it's a domino effect — there are many women who have paved the way for us to be in this position. I am always inspired by [former pro tennis player] Billie Jean King. I think she did so much for women in sports… and now we're in a position where women are empowered to be who they are and what they want to achieve, and that there's no one standing in their way. So I think it's a really empowering moment right now, and it has been for a while. It's like it's been building up to this, and now [it's happening] across the board in sports and entertainment, and in business and life, and it's pretty incredible to see."
On avoiding conformity
"If you have two people in the room and they both have the same opinion, then you don't need one. So I try to surround myself with people that have different opinions, different backgrounds, [which allows us] to really get knowledge from each other and put it all together to make something special."
On Lindsey Vonn
"I'm just Lindsey. I'm the same girl I was when I grew up in Minnesota. I haven't changed, I'm just a very driven person. I work hard every day, and even though I'm retired, I'm always grinding and I love that, you know? That's who I am. I don't define myself as a skier, I'm just a person that has hobbies and interests and passions, and I try to follow that every day."
On reaching your full potential
"How I approach ski racing is how I approach life… The thrill of it is pushing myself to the limit. I'm a perpetual one-upper: if I achieve something then I want the next achievement… But it's a double-edged sword. I have found myself in the fences far too often. But I feel like you never reach your potential unless you push yourself to the limit. Until you know what that limit is, you're not reaching your potential… and that's an important step in the process of becoming the best person you can be."
Get more insights from C2MTL 2021
Check out The Takeaways, a selection of the top action items and key learnings that came out of C2 Montréal, October 19-21.
Want to know more? Watch the conference
If you were a participant at C2 Montréal 2021, you can watch Lindsey Vonn's fireside chat in its entirety, and all the other conferences as well, in the video on demand section of the C2Agora platform until November 25.
Questions or comments? Drop us a line at editorial@c2.biz