Did you know that 600 million people suffer from mental illness worldwide? And that, on any given week, more than 500,000 Canadians are unable to go to work due to mental health problems? Did you know that most people are still too ashamed to talk about it?
The stigma associated with mental health is one of the main factors preventing people from seeking help, which is why it's time we unite to get past it.
On Bell Let's Talk Day, Jan. 31, we join a national movement working to make mental illness a mainstream subject, where those in need feel supported. #BellLetsTalk is a wonderful initiative to start a conversation about mental illness, but it can't just be one day per year: this has to mark the beginning of a much longer, more widespread discussion.
We must fight for increases in mental health funding and greater support for refugee recovery efforts. We must band together to drive positive change in the workplace, and to make a plan for a more mental-health-conscious future.
It's not just up to the government to resolve this. The business community needs to join forces and demonstrate the path forward. And that starts with you. Let's take action today.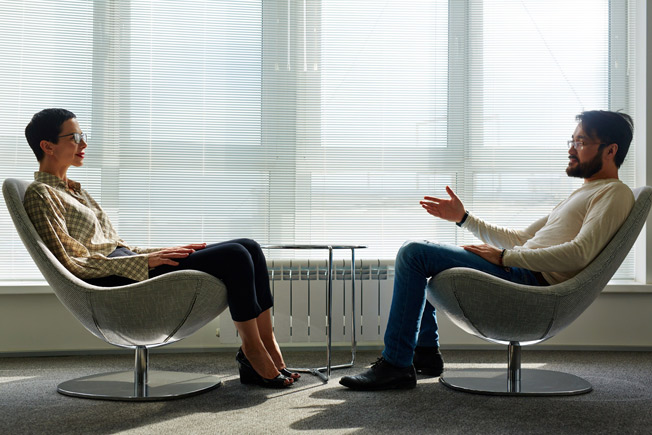 Here is a challenge for February: Spark a conversation about mental illness in your home, workplace or community – and share it. Whether it's a five-minute exchange with a friend, or a topic on the agenda at your next board meeting ,  MAKE IT HAPPEN and share it with the hashtag #BellLetsTalk.
If you're an entrepreneur or business executive
Schedule a meeting with your HR team to discuss the employment policies your company has in place regarding depression, anxiety and other mental illnesses.
Are your employees aware of your policies?
How can you improve upon these policies?
Do you even have policies?
If you're a company board member
Ensure that the corporation or association has clear guidelines around mental health. Consider issuing a unanimous motion from your board inviting all employees, executives, contractors, vendors, etc. to be open about their mental health. Let them know it's okay to talk about it and offer them your official, unanimous support.
If you're a friend/colleague/family member
If someone in your personal or professional circle suffers from depression, anxiety or any other mental illness, share your support by letting them know you're there.
If you're suffering from depression, anxiety, eating disorder or any other mental health issue
There is help available to you. If you're unsure where to look or if you just need someone to talk to, reach out to us at Revivre.org.
This article was adapted from earlier posts on Medium by Martin Enault, COO of C2 and President of Revivre.org