"I truly believe that combining love and technology is the answer to make the world a better place."
"What if we could use love as a design tool?" After Brazilian architect Guto Requena asked himself this question, he set off on a series of high-tech experiments in urban transformation.
Driven by the desire to generate empathy in a city packed with nearly 22 million people, São Paulo, Guto designs memorable architectural experiences that bridge economic, racial, age and gender divides.
As the city slowly erodes, digital activism is on the rise, and Guto saw an opening where he could make a difference using social-leaning technologies.
"We won't be able to destroy and rebuild the city, but we are able to hack the existing architecture, hack the human spaces," he says. "This is where the problems are, where diversity happens."
Embrace human-tech hybridity
When social networks and email introduced new ways of building community in the ether, Guto questioned the validity of architecture's traditional concrete world. Out of that intellectual crisis, he creates a hybrid, interactive architecture that incorporates sensors, actuators, LED lights and other technologies to alter and amplify ourselves and our environments.
"We're the first cyborg generation in history," Guto says with delight. "Changing our cognition and our bodies completely changes our perception of time and space. We need to understand that if we want to create new architecture to design and shape the city."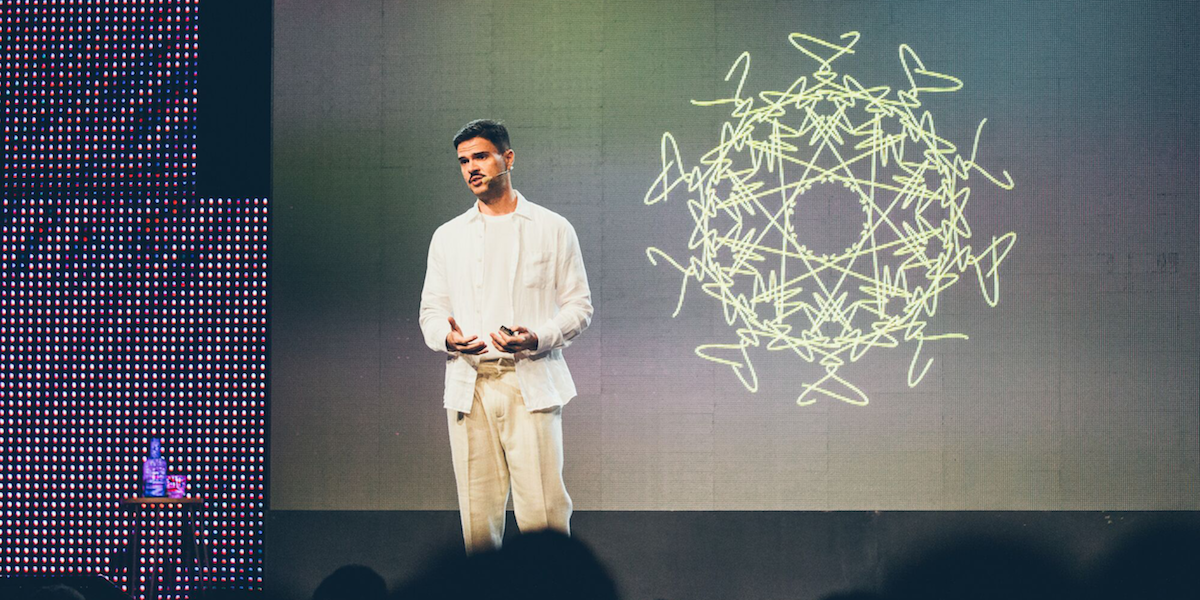 Think of creative energy as a resource
"For me, success is related to how I spend my time," he says. "We have to ask ourselves: How are we investing our creative energy [and] resources as entrepreneurs? How are we using the money from brands we manage to reshape the city and the way we live?"
In all its playfulness, beauty and intellect, Guto's work always asks "What if?" It calls for us to invest our creative selves in projects that make a social impact, no matter how wild or improbable they may seem.
Three transformative architecture and tech projects
Interact with monsters
Light Creature is a 30-storey work of interactive urban art that hacks architecture by transforming the facade of the '60s-era Hotel WZ Jardins in São Paulo into a "creature" made of light. It communicates air quality (lighting up in red on heavy pollution days), moves in response to noise sensors and interacts with people through an app. "Using architecture as data visualization is the most democratic way of exploring [the power of] information," says Guto.
Secrets for strangers
In Coronel Fernando Prestes Square in the immigrant-rich neighbourhood of Bom Retiro, Guto installed benches near a phone booth bearing the words "Can you tell me a secret?" People whispered into the phone, and their stories played back on concealed speakers in the benches. In 20 days, the project gathered 2,500 secrets. As they listened, strangers turned to each other, smiling, laughing, talking. "I love thinking new friends and new loves came from this experience," says Guto.
Just add love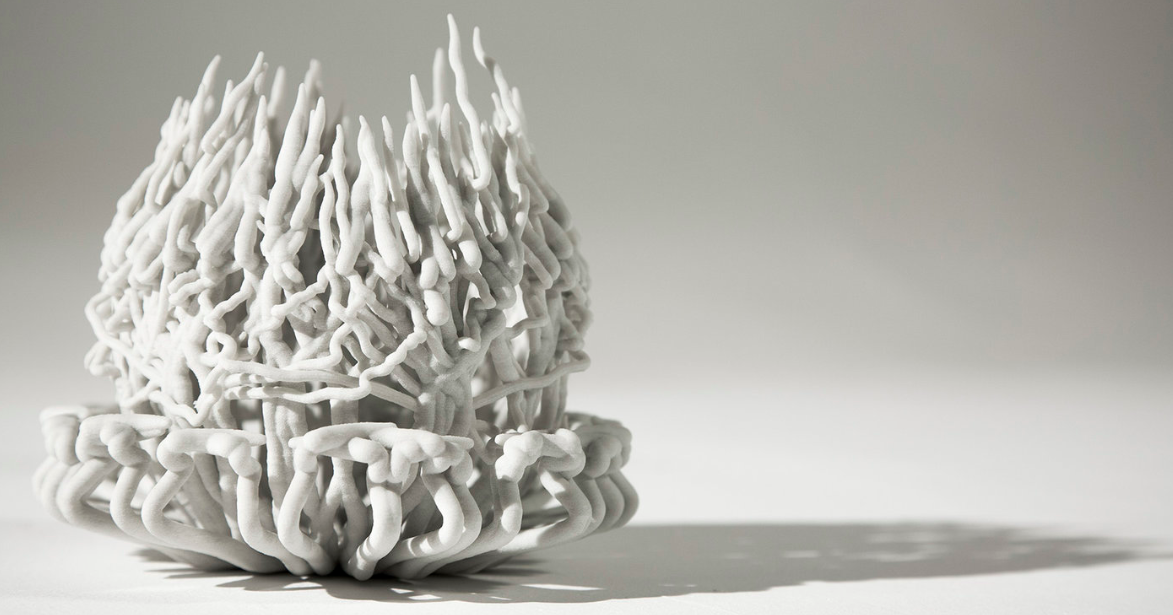 Source: gutorequena.com
Estudio Guto Requena's Love Project asks people to share the defining love stories of their lives. Biofeedback sensors on a smartphone turn their heartbeats and voices into data, which the studio uses to create one-of-a-kind, 3D-printed design objects. They've made over 1 million so far. "This is sustainable, meaningful design that provokes emotion," says Guto. "This is the best use of technology."
The C2 Montréal Minutes: Actionable insights for creative business leaders
This article is excerpted from Transformative Collisions: The C2 Montréal 2018 Minutes, a roadmap for progressive business leaders, bold entrepreneurs and those wishing to up their creative game. You can read it in its entirety here.
Further reading from the "Rise and shine: Becoming a thought(ful) leader" special:
Questions or comments? Drop us a line at editorial@c2.biz