Have you ever challenged your own biases in a completely mirrored room? Or discovered how to maximize creativity, even in chaotic environments, courtesy of a Disney animation guru? Or learned why humanizing technology is good for business? Every year, C2's team of dedicated designers, experience experts and artists work hard to create one-of-a-kind experiential spaces and activities that explore ideas such as these.
The goal is always to build an environment in which creativity is celebrated, risk is encouraged, and being bold is the name of the game. But these experiences are much more than merely instructive — they're designed to help you change the way you think.
Collaborative experiences: the groundwork for success
C2's collaborative experiences — namely Labs, masterclasses and workshops — are carefully researched, expertly curated group sessions that unlock novel ways for leaders (and aspiring leaders) to look at and grapple with the most pressing challenges in their respective industries. They are designed to maximize meaningful connections for all of our participants, from curious-but-shy types to vivacious social butterflies and all points in between.
Labs: C2's custom Labs offer atypical learning experiences in unique, interactive environments designed to take participants out of their usual environment, check old ways of thinking at the door and provide fresh vantage points. There are six new Labs this year.
Workshops: Offered in collaboration with experts, a broad range of workshops invite participants to roll up their sleeves in prototyping sessions that address real-world business challenges, experiment with new creative processes and put ideas into practice.
Masterclasses: These are interactive meetups designed to bring experts and participants closer together around topical and applicable subject matter. This unique format relies on artistic direction, performances, targeted content and collaborative work that explores a chosen topic more deeply.
So how do collaborative experiences work?
Working with behavioural analysts, psychologists and consultants, the C2 collaborative experiences team learned that by altering people's senses, you actually disrupt their sense of normalcy by triggering a part of their brain that forces them to become more creative and innovative. By throwing participants off-balance (sometimes literally), you can directly challenge their typical modes of thought, leading to some surprisingly enlightening moments.
For example, the Transparent Lab from 2018 helped redefine best practices for the 21st-century workplace by enabling participants to transcend biases and better appreciate diversity through storytelling.
Hosted in a mirrored room, participants were invited to partake in some (at least initially) uncomfortable discussions that ultimately led to a raised level of awareness about how near-instantaneous, subconscious labelling can be projected upon others. The Lab helped show participants how to lessen those tendencies in order to create stronger teams or improve decision-making processes.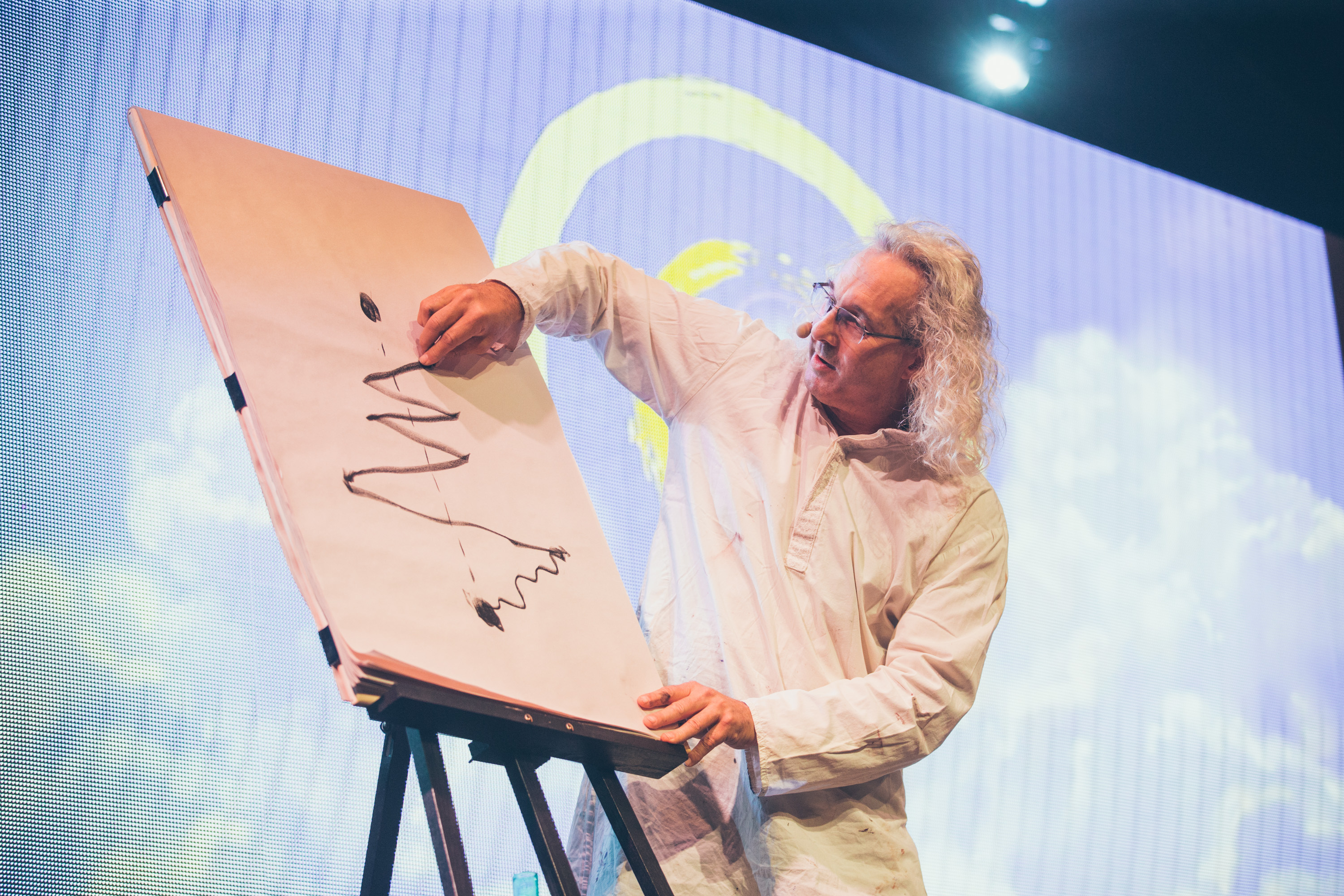 In another collaborative experience, this time in the form of a masterclass led by Disney animation guru Dave Zaboski, participants delved into strategies that helped to maximize their workplace creativity using some of the same tools and methodologies used by animators.
Together, they discovered how companies could craft initiatives that fostered more collaborative and creative internal cultures even in times of uncertainty; that, paradoxically, to stay on track, sometimes you have to let your creative process wander in order to eventually reach your destination. Learning to succeed within chaotic or fast-paced environments is a skill that most business leaders are happy to bring back to their own organizations.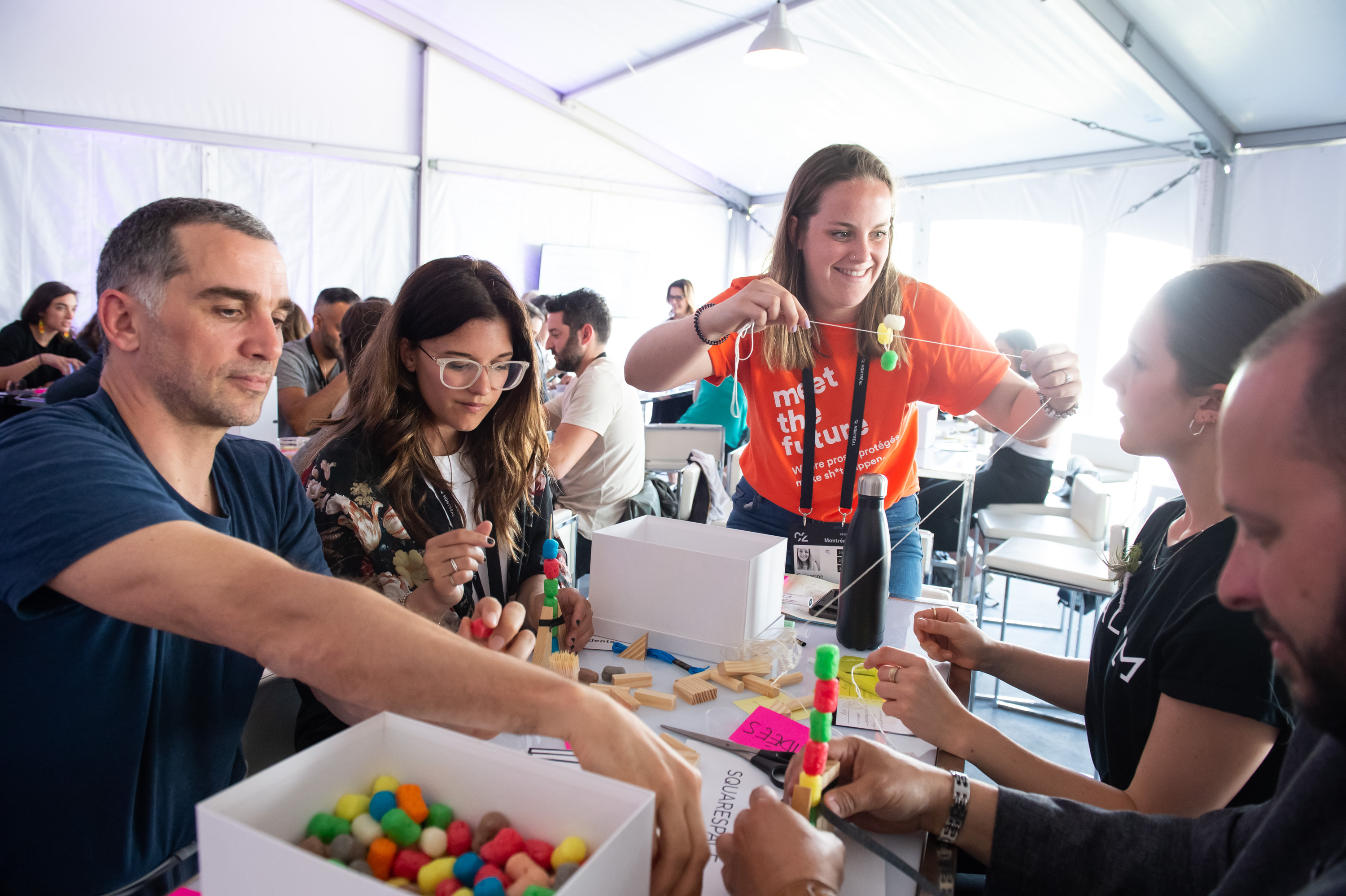 One of the many standout workshops from last year belonged to Christine Sunu, the Creative Director for flashBANG Product Development. She encouraged participants in the design fields to bridge the tech/human divide with emotive products, and to look beyond tech as cold and mechanical. Designers, she argued, should humanize tech, see it as something interactive and social, as something able to interface with people on a human level.
Christine was able to help her group find ways to better understand how to perceive their own digital brands as physical living things, and how to embed the emotional cues Hollywood has already mastered in their own products.
How can collaborative experiences be organizational game-changers?
Having a toolkit of creativity-enhancing methods is a huge plus for any organization. By engaging in various collaborative experiences, leaders can help equip their teams with the ability to unlock creative solutions to the stickiest of 21st-century business challenges.
And while the existing academic literature on creativity can by no means be considered settled science, some studies have shown a direct link between a tolerance for uncertainty (risk) and enhanced creative cognition, while others suggest strong links between creative genius and adventurous personalities.
That said, the C2 methodology isn't restricted to experiences that raise your heart rate or throw you out of your comfort zone — there is also an established connection between "ah-ha" moments and periods of calm reflection. Oftentimes, flashes of inspiration can strike when we give ourselves space and time to let ideas sift. To that end, this year's Slow Lab, for example, will help participants improve their ability to deeply focus in order to unlock new modes of learning, meaning-making and critical thinking.
Create winning conditions for success IRL
By catering to modes of thinking that are both fast and slow, active and reflective, our creative team balances the content within dozens of collaborative experiences that help enhance creative flow and create the ideal conditions for fresh perspectives and applicable ideas to emerge. These experiences are designed in the hope that participants take these insights and lessons learned back to their own teams in order to help advance their organization.
Don't miss out on a chance to strengthen your company culture, foster stronger collaborative environments enterprise-wide and/or create the sort of team mindsets that are conducive to more effective problem-solving and decision-making processes — get your passes now.
Questions or comments? Drop us a line at editorial@c2.biz