Whether you're a creative, a coder, a numbers whiz, a change-maker or decision-maker, your mindset is the starting point for success. Have a peek inside the headspace of some of C2 Montréal 2019's field-leading speakers to see what powers their achievements and aspirations.
Mindset (noun) maɪnd.set/
​A person's way of thinking and their opinions. Synonyms: mentality, outlook.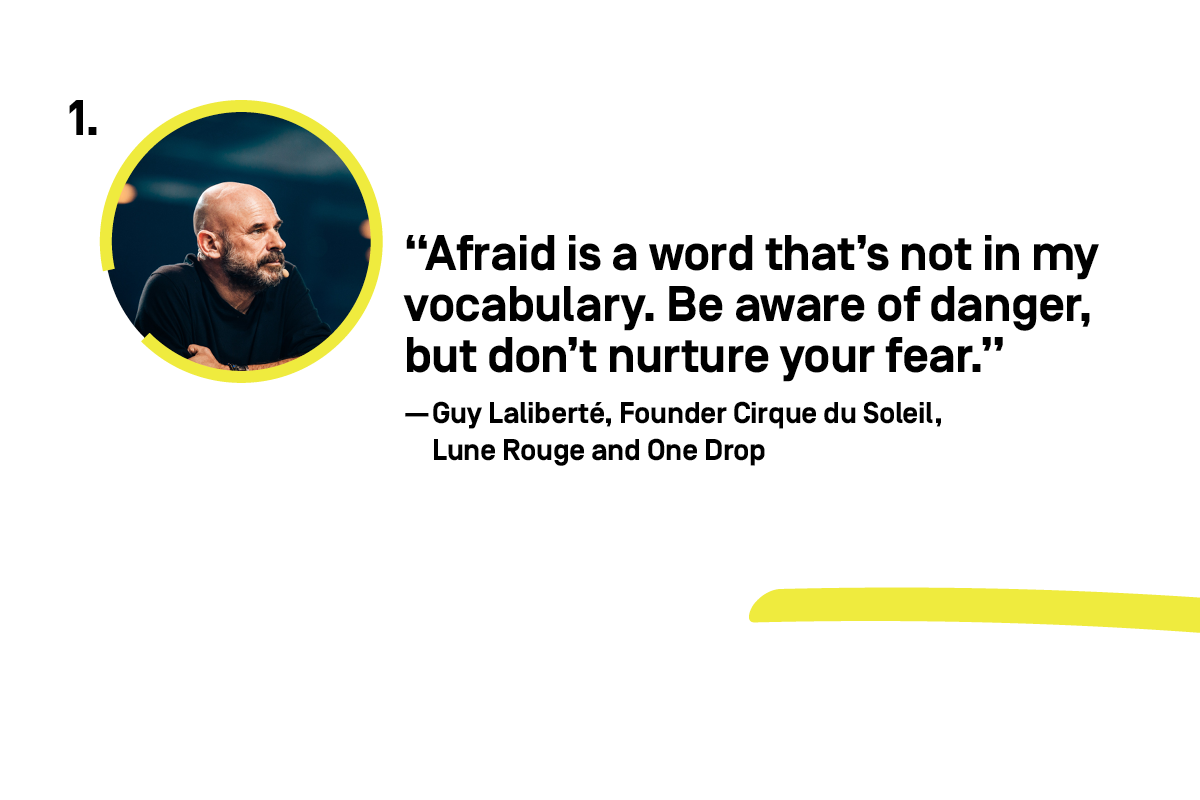 2. "You're okay with being uncomfortable. You have to push yourself to practice being uncomfortable." — Sabrina Geremia, Country Director Google Canada
3. "Have a really flexible mind, an open mind. What got me here today might not get me there tomorrow." — Isabelle Depatie, Director of Applied Research, Element AI
4. "From whatever end you need to attack this thing, just start attacking it and making a wave through it." — Stephanie Dinkins, transdisciplinary artist
5. "I was never ashamed of asking questions and being curious." —  David Saint-Jacques, Canadian Space Agency Astronaut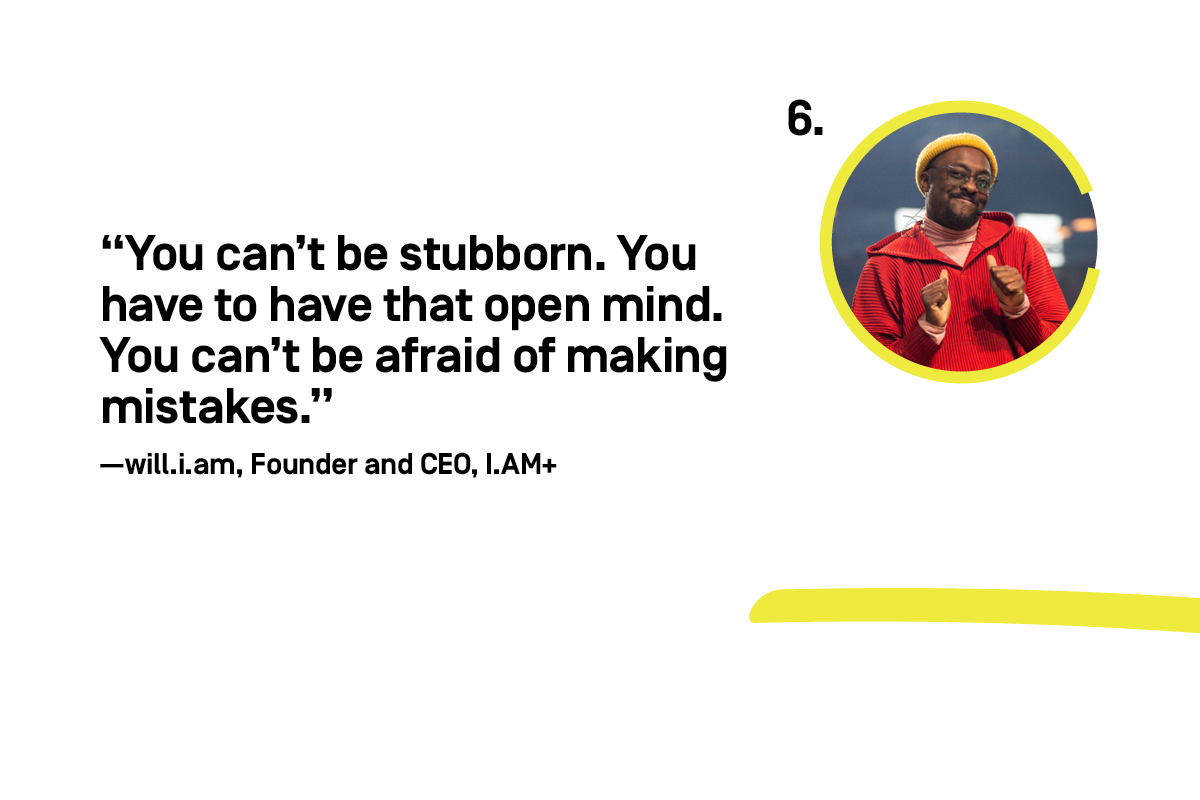 7. "I didn't get to a place of influence because I was quiet. None of us will have any impact or influence if we are quiet. So don't be quiet. Be loud as hell." — Bozoma Saint John, CMO, Endeavor
8. "Nobody's overly wedded to a way of doing things, and that drives a willingness to experiment and a willingness to try something else to improve performance." — Jacomo Corbo, Chief Scientist and Co-Founder, QuantumBlack
9. "A lot of times in science people just say no. Pairing that with a culture of people that are trying to say yes to ideas that change the world, to me, is truly what breakthrough science is really about." — Justin Sanchez, Director Biological Technologies Office, Defense Advanced Research Projects Agency (DARPA)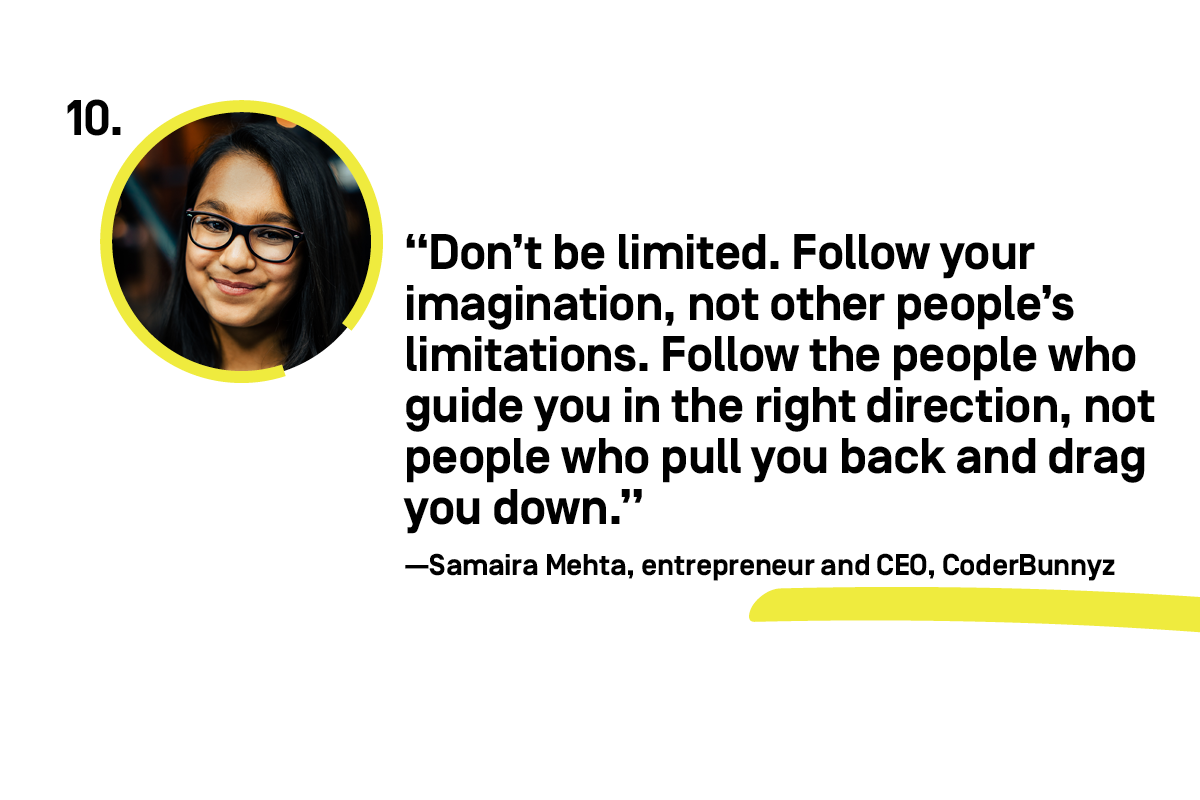 11. "Not even the force of gravity can hold me down." — Anousheh Ansari, CEO of XPRIZE and former astronaut
12. "There is no one way to do anything. I tell people from the jump: What I did might not work for you. You have to try to customize what your path is." — Spike Lee, filmmaker
 13. "Expect that things should constantly be better than they were yesterday or a year ago." — Samarth Athreya and Ayaan Esmail, Co-Founders, Genis
14. "We can't disconnect technology from imagination. If we can't imagine how we want the future to look, we can't get there." — Daan Roosegaarde, artist and innovator, Studio Roosegaarde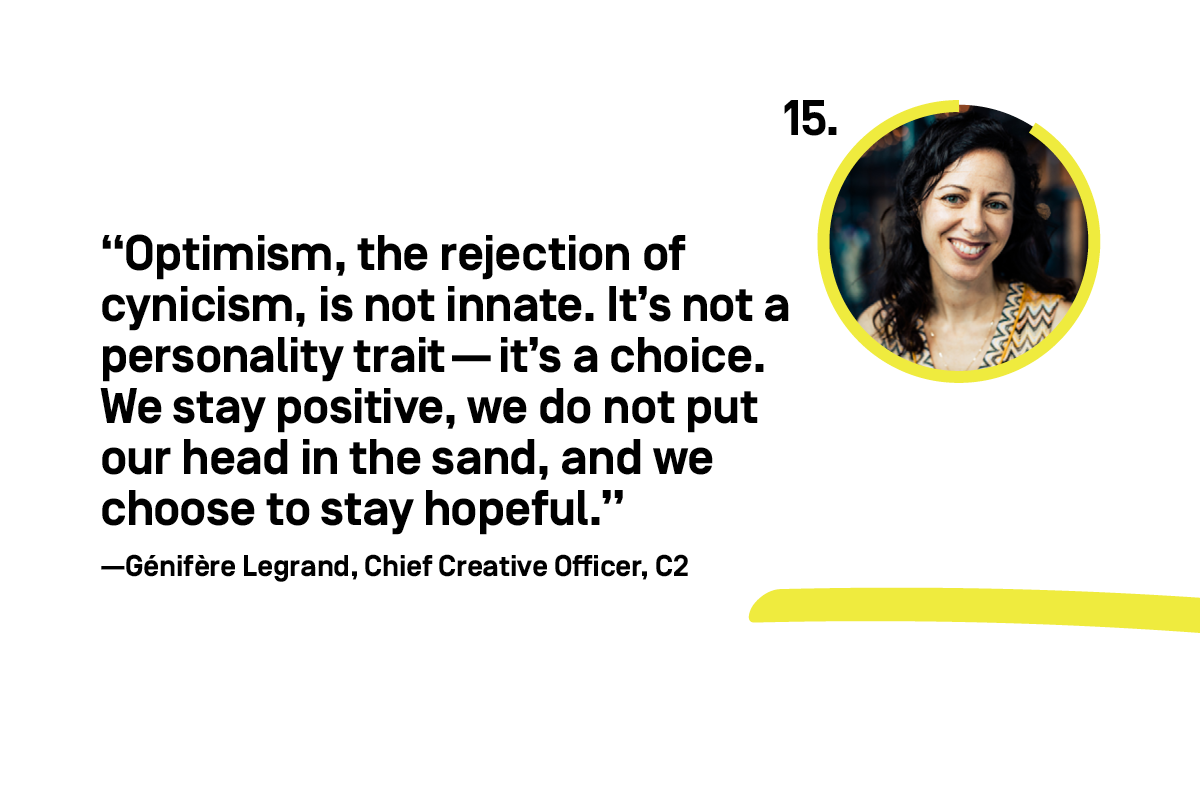 Feeling inspired? What was your favourite quote from C2M19? Drop us a line at editorial@c2.biz