A man on the move since graduating from Harvard Business School in 2011, Tunde Kehinde is getting the message out that Africa is ready and open for business, something that the emerging-markets entrepreneur can attest to firsthand as one of the continent's primary financiers.
Easing the way to entrepreneurship
In a very short period of time, Tunde's career arc has taken him from e-commerce to logistics to fintech. Co-founding both last-mile delivery company Africa Courier Express (ACE) and Jumia, an online shopping platform that has been dubbed "the Amazon of Africa," Tunde helped pave the way forward with a digital framework for moving goods across nations.
Now, as Co-Founder and Co-CEO of fintech service Lidya, a leading platform for small- and medium-sized business lending, his idea is to eventually make it to the financial centre of African commerce.
Lidya by the numbers
Lidya's digital platform analyzes more than 100 data points to build entrepreneurs a customized credit score and risk-adjusted pricing for loans ranging from $250 to $100,000, disbursing the capital in as little as 48 hours. Over the past six years, they've loaned $750 million with a default rate of only 0.5%.
"My story started because I'm from a family of entrepreneurs and my parents are small biz owners," he explains. From a very young age, Tunde says he saw not only how business leaders can have great impact in the community, but also how very difficult it was to be an entrepreneur in Africa.
"So what motivates me is helping the next generation of entrepreneurs to thrive," he says. "My dream and my career has been to make it easy for [them] to realize their dreams and scale without challenges."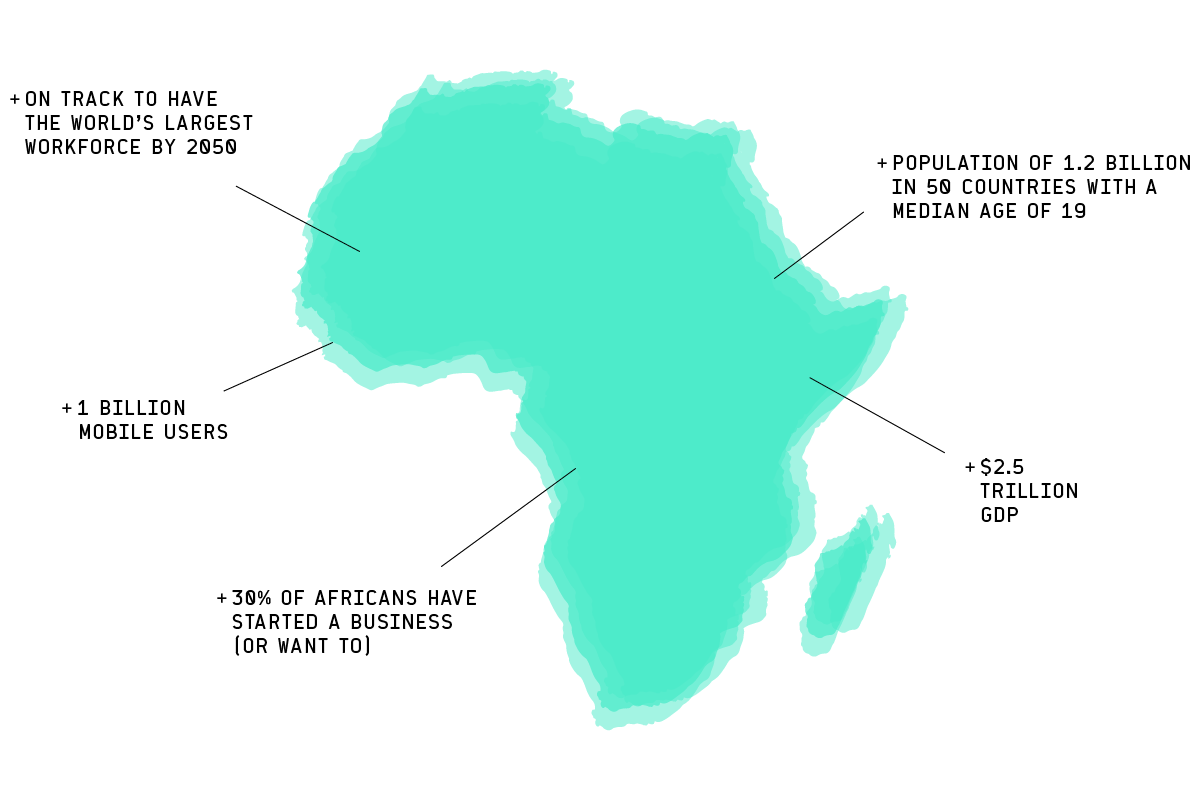 Bridging the credit gap for African businesses
Africa has a credit (and opportunity) gap of $360 billion for small business entrepreneurs.
"[They] struggle to scale without access to credit, and the old model of brick and mortar backed by collateral just doesn't work here," says Tunde. His team asked themselves: "If we were to build the bank of the future, what would it be like?"
They decided it would be mobile-first, data-led and use real-time decision making to kickstart small businesses. So that's what they built — and to date more than 100,000 businesses have availed themselves of Lidya's services.
"What I've learned is [that if you] set the framework and the greater environment, you will see a thousand roses bloom."
Why you should invest in Africa
With its population of 1.2 billion scattered across 50 countries and a median age of 19 years old, Africa is on track to have the world's largest workforce by 2050. The continent is home to one billion mobile users and its GDP is $2.5 trillion thanks, in part, to the 30% of Africans who have started (or want to start) a business.
"What folks [have to] understand is that, look, they might be late to South East Asia, China, India, but they can build the future with Africa," says Tunde. "If you have some patience and roll up your sleeves, you can be a dominant player and build your dreams. Come to Africa!"
Dive deeper
The C2 Montréal Minutes: Actionable insights for creative business leaders
This article is excerpted from Transformative Collisions: The C2 Montréal 2018 Minutes, a roadmap for progressive business leaders, bold entrepreneurs and those wishing to up their creative game. You can read it in its entirety here.
Further reading from the "Rise and shine: Becoming a thought(ful) leader" special:
Questions or comments? Drop us a line at editorial@c2.biz