Marijuana proponents across Canada eagerly await the fall of 2018, when cannabis will become legal for recreational use across the country.
Canada will be the first G20 nation to permit recreational use, and experts forecast that the domestic market will exceed $20B. Many see an opportunity to shape an entirely new sector as prohibition is lifted, setting the stage for a David and Goliath–type scenario as small cannabis product producers vie for space with already established, large-scale, government-backed growers.
But first…
Getting the terminology straight
Decriminalization (as seen in Portugal, Germany, Switzerland): Marijuana is illegal but authorities may turn a blind eye to its use. If users are caught, they face light penalties or can walk away without criminal records. Some countries have legalized medical consumption but draw the line at recreational use. A country that decriminalizes marijuana cannot tax it nor regulate its sale and consumption.
Tolerance (as seen in Amsterdam, Jamaica, parts of India): Residents consume marijuana, despite the fact that it's illegal; authorities don't enforce cannabis laws or make exceptions for specific regions or communities.
Legalization (as seen in Uruguay and coming soon to Canada): When a nation or state legalizes marijuana, it can no longer penalize users for recreational use, provided that users follow laws and regulations that define how and where it's produced, sold and consumed. It may be taxed and regulated.
Rolling out cannabis around the world
Many countries are relaxing their cannabis laws.
Although it was never officially illegal to smoke in Uruguay, it became the first country in the world to fully legalize the sale, use and cultivation of marijuana in 2013. The Uruguayan government launched growing clubs, a state-managed marijuana dispensary system and a regulatory institute for cannabis. Uruguayans can buy cannabis at authorized pharmacies or privately grow up to six plants for personal consumption.
The list of American states where you can legally and recreationally consume marijuana also continues to grow. As of January 2018, pot sale and consumption is legal in Alaska, California, Colorado, Maine, Massachusetts, Nevada, Oregon, Washington and Vermont – and Michigan and New Jersey are expected to legalize cannabis this year. In Vermont, you can consume and possess marijuana, but selling it commercially remains illegal, curtailing the possibility for sweeping retail markets currently operating in other states.
While marijuana has never been officially legalized in Spain, it's in what's called a legal vacuum (or non liquet). In other words, there's no law that covers consumption, therefore it's legal. However, Spain has rules that apply to cannabis cultivation, sale and import, and it's illegal to smoke marijuana in public, which is why Spanish smokers and their international friends light up at cannabis consumption clubs – nonprofit organizations that grow and sell marijuana.
The post-legalization debate: Big Pot vs. Little Pot
Much like other more-tolerant countries and states, Canada has been on a cannabis-friendly trajectory since the 1990s. Increased acceptance has already seen a plethora of new products –such as edibles, oil, topicals and vapes – find their way into the recreational marijuana market.
Those attempting to claim some space in this new industry argue that recreational legalization is poised to benefit big marijuana growers who are already licensed, monitored and regulated as medical providers with Health Canada, since the big players will be better positioned to supply cannabis to pharmacies and government-owned points-of-sale.
Meanwhile, smaller independent suppliers — the ones behind many innovative, new products — struggle to meet regulatory standards. And if these mom-and-pop shops make edibles, they face additional regulations and a longer wait until legalization.
The road to having your product accepted by Health Canada is long and expensive.
While any manufacturer can submit a product for consideration, many small growers and manufacturers lack the financial resources to jump through Health Canada's regulatory hoops. It's a seven-step process that involves a lengthy application, in-depth screening, security clearance and a site inspection, among other things.
Growers are expected to have state-of-the-art facilities that meet complex security standards. Following fears of a pot shortage, Canada streamlined the application process in May 2018. This dramatically increased the number of licensed producers.
Marijuana goes mainstream
We're all curious about how day-to-day life will change when recreational weed becomes legal in Canada. In some ways, it will be business as usual: a 2017 Deloitte report found that 22% of Canadian adults already consume marijuana. With the proliferation of dispensaries in several Canadian cities, pot is readily available over the counter – in some cases without a prescription.
Once pot is legal, we can look to Colorado and Washington to learn more about what legalization brings, especially as it concerns the potentially massive tax revenue. Their stories also show that the underground market is alive and well. Legal weed is more expensive; many will continue to buy from dealers.
What can Canadians look forward to with legalization? We'll enjoy more standardized products (you'll know how much THC is in that cookie), more literacy about cannabis use and benefits, and we'll see more (previously law abiding) folk exploring marijuana in all its myriad forms. In other words, get ready: pot is about to go mainstream.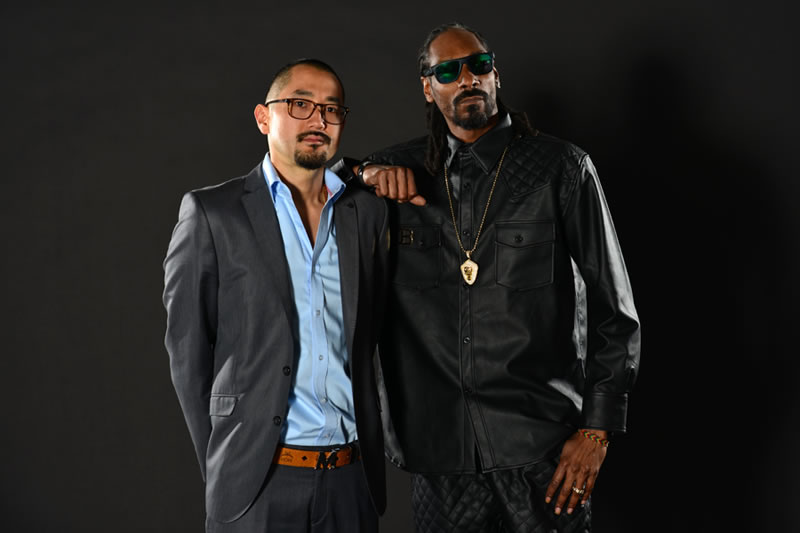 Have you heard?

Cannabis industry powerhouse
Snoop Dogg
, partner at venture capital firm
Casa Verde Capital
and co-founder of cannabis culture media platform
MERRY JANE
, is coming to speak at
#C2M18
. To see the complete list of speakers so far, please go
here.