Linda Boff, the CMO of GE, is a self-described "digital explorer" helping position her legacy multinational conglomerate as a 125-year-old startup at the forefront of the digital industrial revolution.
"GE is a mission-driven company," says Linda. "A company with a purpose. And our purpose is to take on really tough world problems and help solve them."
At C2 Montréal 2017, she spoke with Chris Denson of the Innovation Crush podcast about how to bring great problem-solving ideas to life. You can hear their interview in "The corporate selfie," the third episode of our new C2 Podcast.
Making problem-solving part of your DNA
According to Linda, GE founder Thomas Edison's greatest accomplishment was not the invention of the lightbulb, per se, "it was actually the commercialization of the lightbulb."
According to Linda, organizations looking for an overhaul have to ask themselves the following: What's your purpose? What problem are you trying to solve in the world? Who are you and, perhaps more importantly, who will you be?
When repositioning your brand, business or even your personal life, Linda suggests thinking about the through-line – your purpose – in providing something that the world needs.
She also advises that companies get comfortable speaking to "slashers," or the people sitting at the intersections of different disciplines and industries, in order to find ways of bringing together transformative ideas.
Also in this episode of C2 Podcast
Overseer of the famous Edelman Trust Barometer, trust communicator Ben Boyd gives us his expert advice on how to maintain alignment between your brand's reputation and its values.
Listen now and subscribe on iTunes!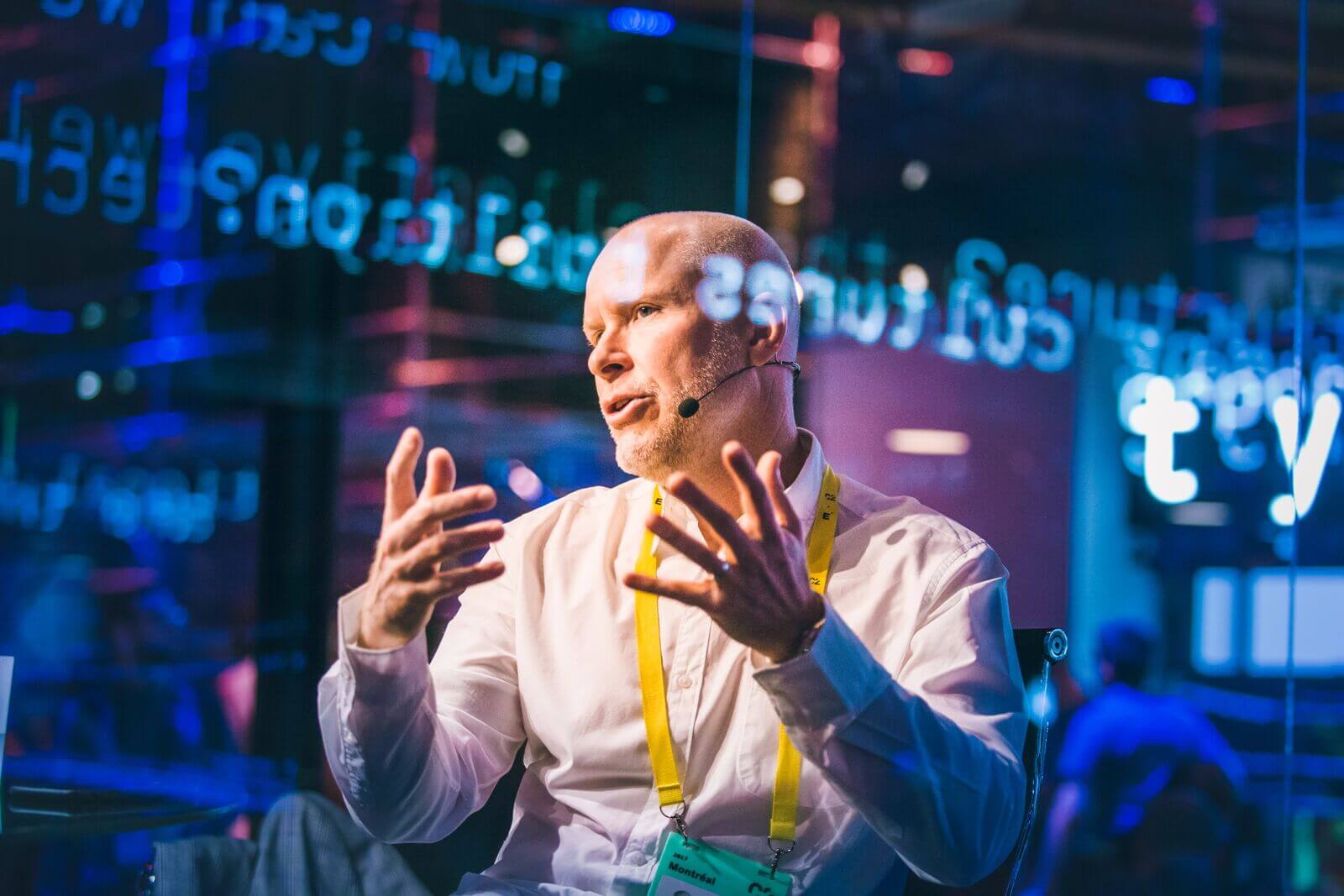 Ben Boyd is the overseer of the famed Edelman Trust Barometer Credit: Myriam Baril-Tessier
This article was excerpted from the C2 Montréal 2017 Minutes, which you can read in their entirety here.