As the digital advertising landscape continues to evolve, marketers are often hungry for surprising and creative ways to reach and engage consumers. It's important for brands to be where their customers are, and authentically participate in their everyday lives. Enter Amazon Ads and Twitch, who are bringing innovative and immersive experiences to the world of advertising.
Customers' expectations of their favourite brands and services are higher than ever.  With 7 million unique streamers going live every month around the world, Twitch provides           authentic, immersive brand experiences that can have a long-lasting positive impact on consumers. 
Fresh off a wildly successful Twitch campaign that saw household name KRAFT DINNER (KD) reenergized through the promotion of its new Flavour Boost seasonings, Tamir Bar-Haim of Amazon Ads, Jordan Baker of Carat Canada, and Ishani Patel of Kraft Heinz joined WHABAM Media Host and Twitch creator Stacey Roy on the digital stage at C2 Montréal 2021. At their panel "Reimagining content and digital campaigns," they dished up insights into how unexpected campaign tactics can help you grow your brand.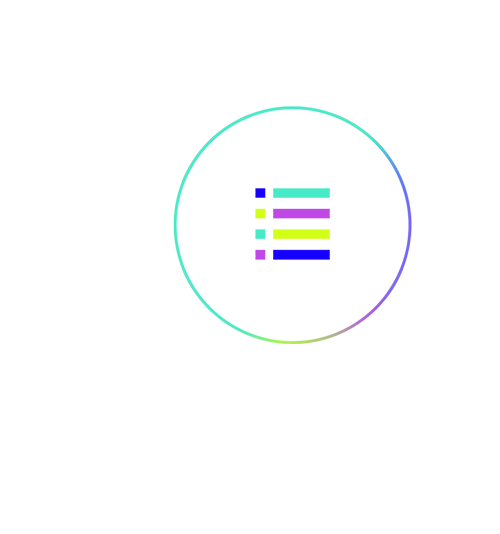 C2 Audio
Tamir Bar-Haim, Director and Head of Global Expansion, Amazon Ads
Be where your customers are
"Not only are more viewers discovering the power of livestreaming on Twitch," said Tamir Bar-Haim, Director and Head of International Expansion, Amazon Ads, "but viewership is deeply       engaged, which is a great plus for advertisers who want to build deeper relationships with audiences… It's important for brands to be where their potential customers are."
While KD is a household staple that many Canadians have grown up with, Ishani Patel, Brand Manager for the Kraft Heinz Company, wanted to do more to reach Gen Z adults. There is little overlap with Twitch and other streaming TV entertainment options, such as Fire TV, which provided the media team with a foundation for their strategy. Jordan Baker, AVP and Group Account Director for Carat Canada, envisioned a 360 marketing strategy that focused on unique and diverse activations, unlocking the interactive power of Twitch, and exceeding the impact of a standard 30-second pre-roll or TV spot.
Did you know? 
The global Twitch community watched a trillion minutes of content in 2020.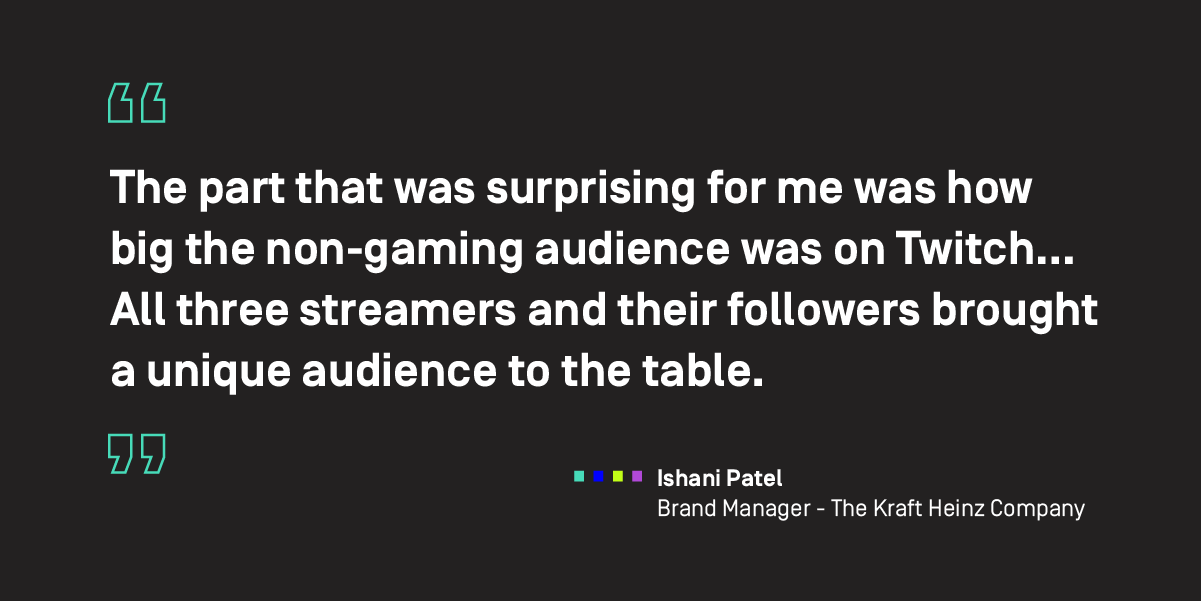 Engage using active communities that can bring your brand to life
By creating activations across three Twitch channels — hosted by a gamer, an electronic music artist, and cooking sensation Stacey Roy — KD was able to reach viewers who enjoyed gaming and nongaming content. And, by working with the streamers to integrate KD in an organic way that encouraged viewer participation, the campaign unlocked Twitch's unique ability to create a fun, authentic, and interactive experience for the brand.
"The part that was surprising for me was how big the non-gaming audience was on Twitch. All three streamers and their followers each brought      unique audiences to the table." — Ishani Patel
KD's goals mirrored those of brands looking to activate new audiences while also piquing the interest of existing customers: drive awareness of a new product, educate consumers about how to use it, and create meaningful brand engagement.
By the numbers: 
"We actually saw more engagement in the six-or-so hours of Twitch streams than we did on the rest of the social channels that we activated for a six-week flight." — Jordan Baker

Delight your consumers with authentic, fun experiences they can't get enough of
By combining the infectious energy of Twitch creators with the KD brand, the team was able to create an experience that would resonate with the Twitch community. So much so, that the community was still talking about the campaign long after the live integration had ended. 
 "Kraft… made interaction the priority of the collaboration," said Roy, Twitch creator and Host of WHABAM Media. "That really allowed [it to] feel like my regular episodes, but even more engaging and even more hyped. So it made the whole process really fun for both myself and my community… I still have people sending in photos of themselves eating their KRAFT DINNER, or the Flavour Boost combinations that they've tried."
Don't just move your campaigns to the digital space — create organic integrations
"We can't just shift our budget into digital places and shift our ads in digital," said Jordan Baker. "What we need to do is find ways to create that attention… in unique ways." 
For KD, betting on the activation potential of Twitch didn't just mean reheating past campaigns that had worked on more traditional media channels. Instead, it was through embracing Twitch's unique live and interactive capabilities  and seamlessly integrating KRAFT DINNER into their consumers' worlds.      
Learn more about Amazon Ads and the magic of Twitch at advertising.amazon.com, and shop the limited edition KD Flavour Boost collection at kraftheinzbrands.ca/pages/kraft-dinner-flavour-boost.
Inspo and insights from C2MTL 2021
Check out The Takeaways, a selection of the top action items and key learnings that came out of C2 Montréal, October 19-21.
Questions or comments? Drop us a line at editorial@c2.biz