Freya Williams is on a mission to help corporate sustainability cash in.
The CEO of Futerra is the author of Green Giants: How Smart Companies Turn Sustainability into Billion-Dollar Businesses. She invites business leaders to take "a fundamental strategic pivot" by rethinking sustainability as intrinsically connected to purpose, "where you spend, save, lose, and how you [decide to] make money in the future."
Mainstreaming corporate sustainability
There's still this perception that sustainability and business are somehow competing forces, says Freya, and her research found that "going green" is generally seen by consumers as something for elitist snobs, hippies and women. Sustainable products have also historically been relegated to their own aisle — packaging is granola or covered in tree frogs — and quite often these products are more expensive for consumers. "[It's] not a value equation that adds up to people… you have to make it aspirational."
Tesla understood a basic desire, says Freya. "You want to look super shit hot driving your car, so they invented a car that taps into that… Oh, and P.S., it's also good for the planet." Market for the mainstream if you want mass behavioural change.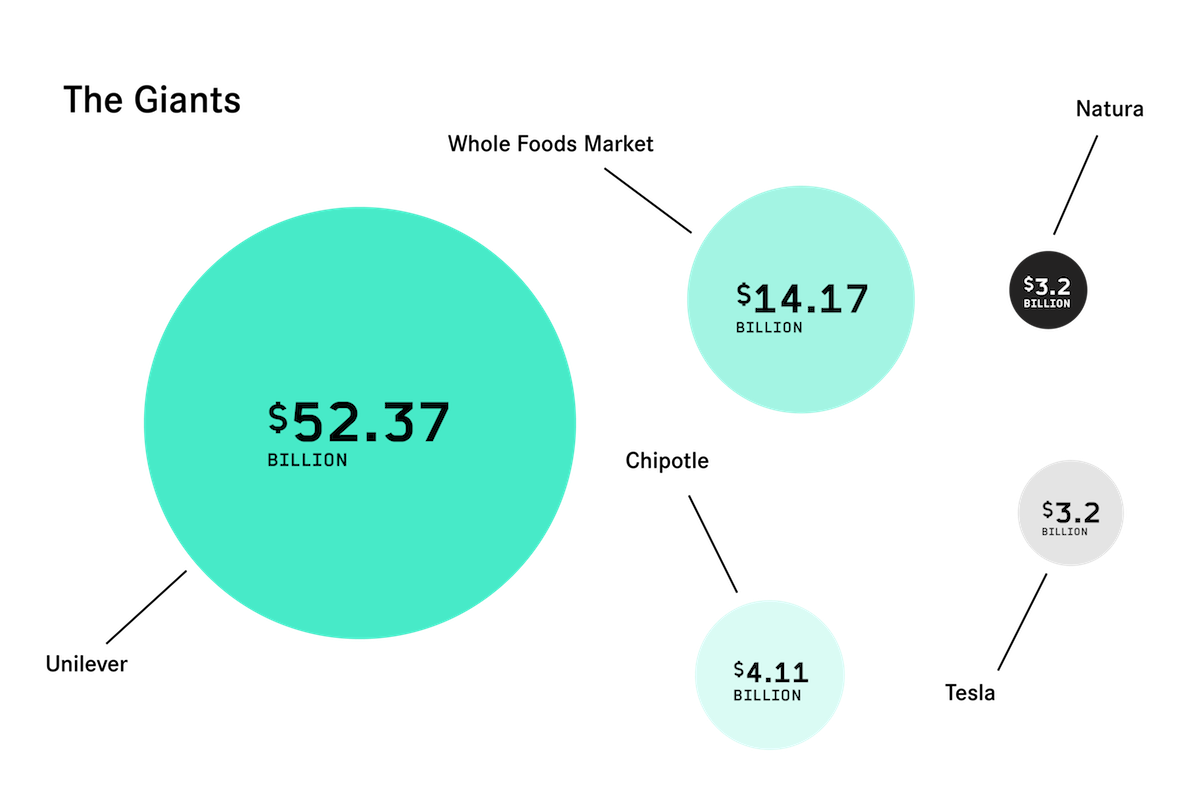 The secrets of sustainability trailblazers
Realizing that the public needed stronger sustainability business cases, Freya wrote her book to help business leaders "get better about talking real money, right now."
Digging into nine companies with corporate sustainability and social good at their core, Freya discovered some of the secrets to their success and says there is a formula to getting it right:
Sustainable companies tend to have a bold leader willing to drive change.
Usually they work with disruption and use sustainability to spur the invention of products and services for the 21st century that are "not just greener, but better."
They put purpose before profit, knowing that's actually the secret to more profit.
They bring sustainability out of a "functional silo" and embed it across the business (and deep into their supply chains) to drive value.
They've cracked the social code of knowing how to engage with everybody and not just a small section of the population.
And finally, companies that behave their way to billions embrace what Freya calls the new behavioural contract: they've learned to be transparent, responsible and super collaborative.
Leaders wanted
It takes serious leadership for companies to change course on corporate strategy and values. To get started: gather stakeholders 'round, get into it and ask, "What is the one, big, meaningful thing we can do together?"
"Put a stake in the ground," Freya says. Define the one major thing that would be a real win for the project. For Target, the American retail giant, it was committing to increasing the minimum wage to $15 (USD) by 2020.
Sick of greenwashing and surface sustainability gestures? Get your for-profit certified and become a B CORP, joining a movement of businesses looking into all aspects of their operation in order to meet rigorous standards of social and environmental performance, accountability and transparency.
The C2 Montréal Minutes: Actionable insights for creative business leaders
This article is excerpted from Transformative Collisions: The C2 Montréal 2018 Minutes, a roadmap for progressive business leaders, bold entrepreneurs and those wishing to up their creative game. You can read it in its entirety here.
Further reading from the "Rise and shine: Becoming a thought(ful) leader" special:
Questions or comments? Drop us a line at editorial@c2.biz