Each year, we look to C2 speakers for inspirational sparks that can be fanned into creative fireworks. The following thoughts and observations are just a small throwback to some of the leading luminaries who have graced us with their wisdom…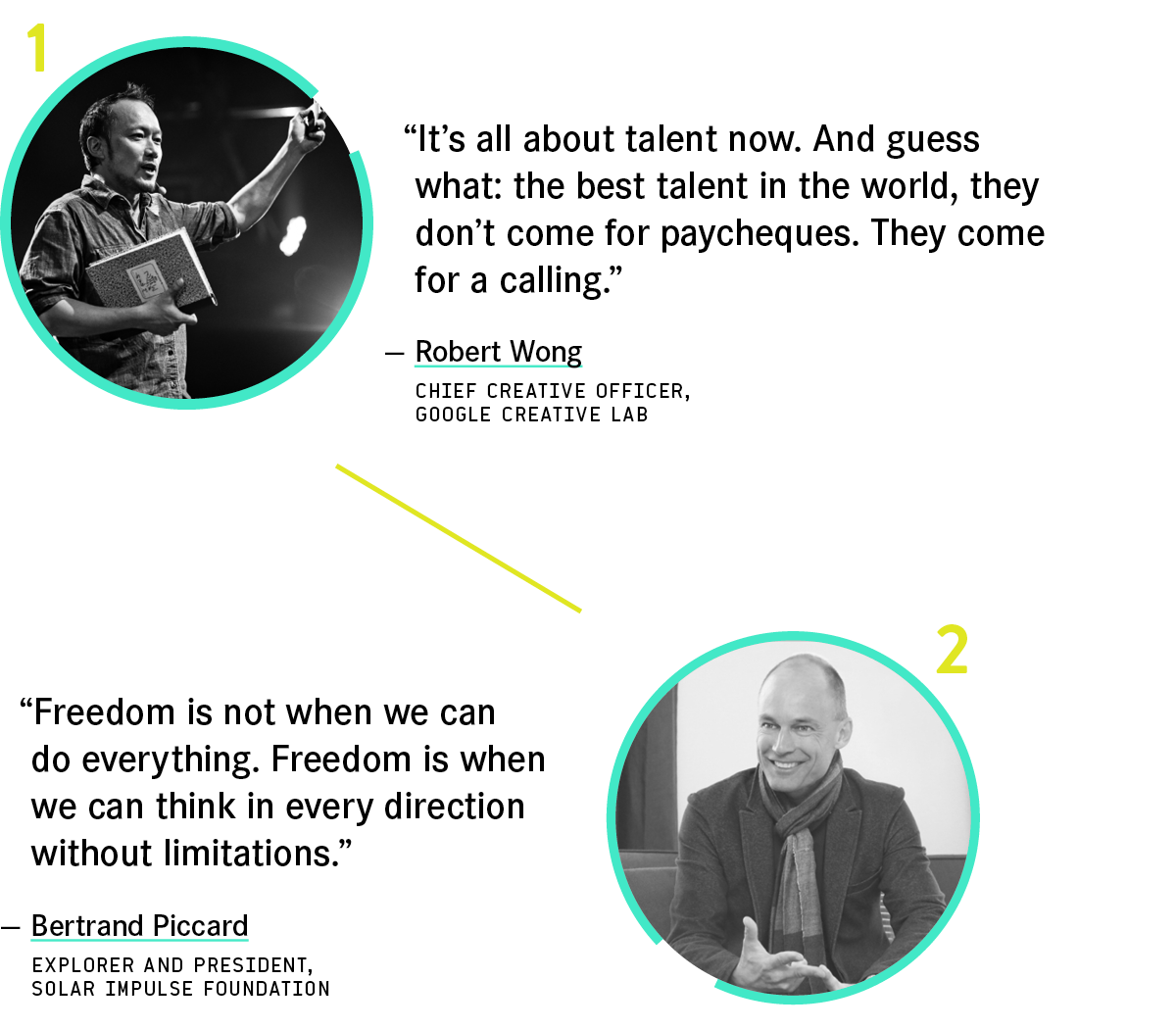 How big ideas take flight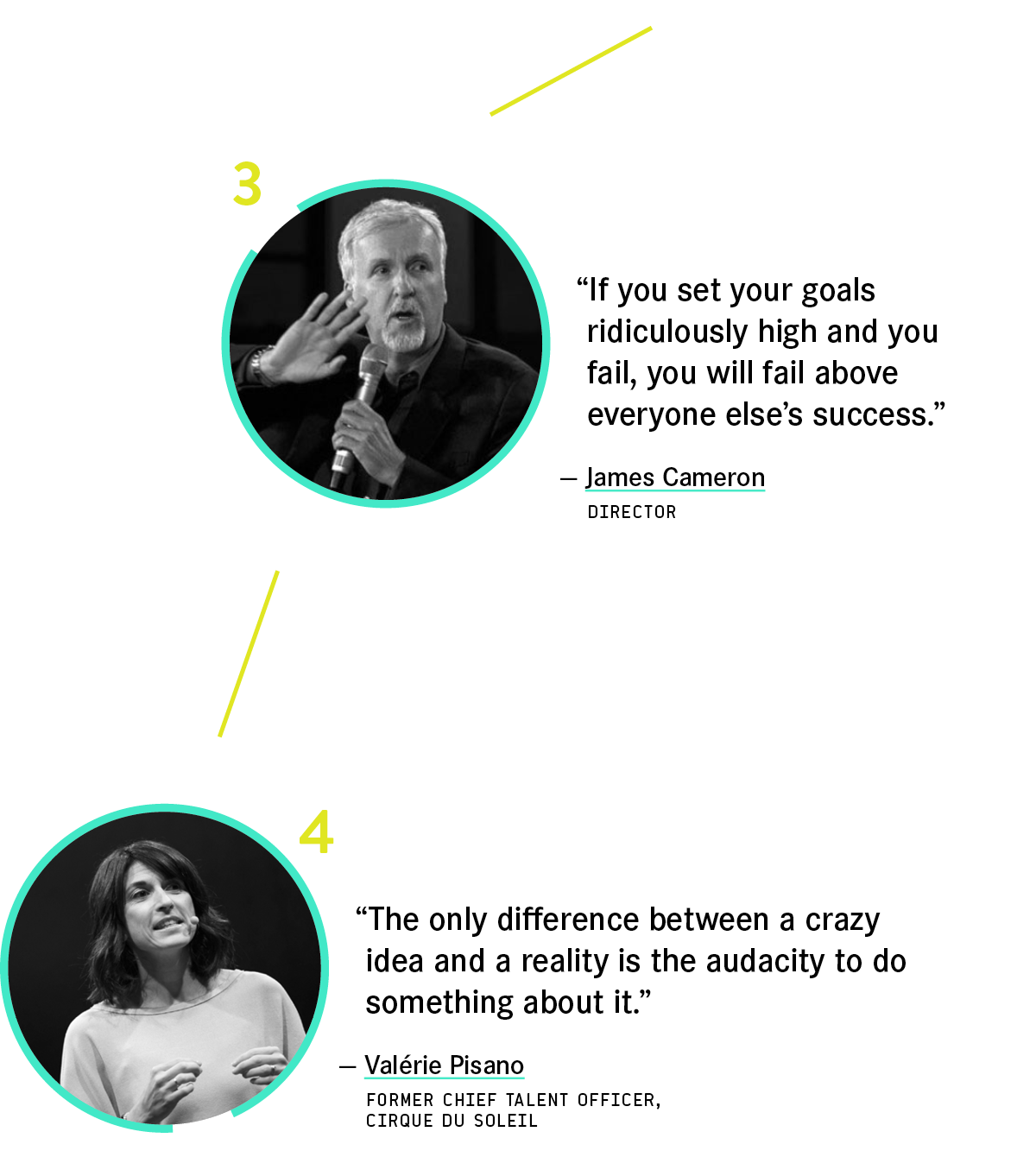 Putting talent centre stage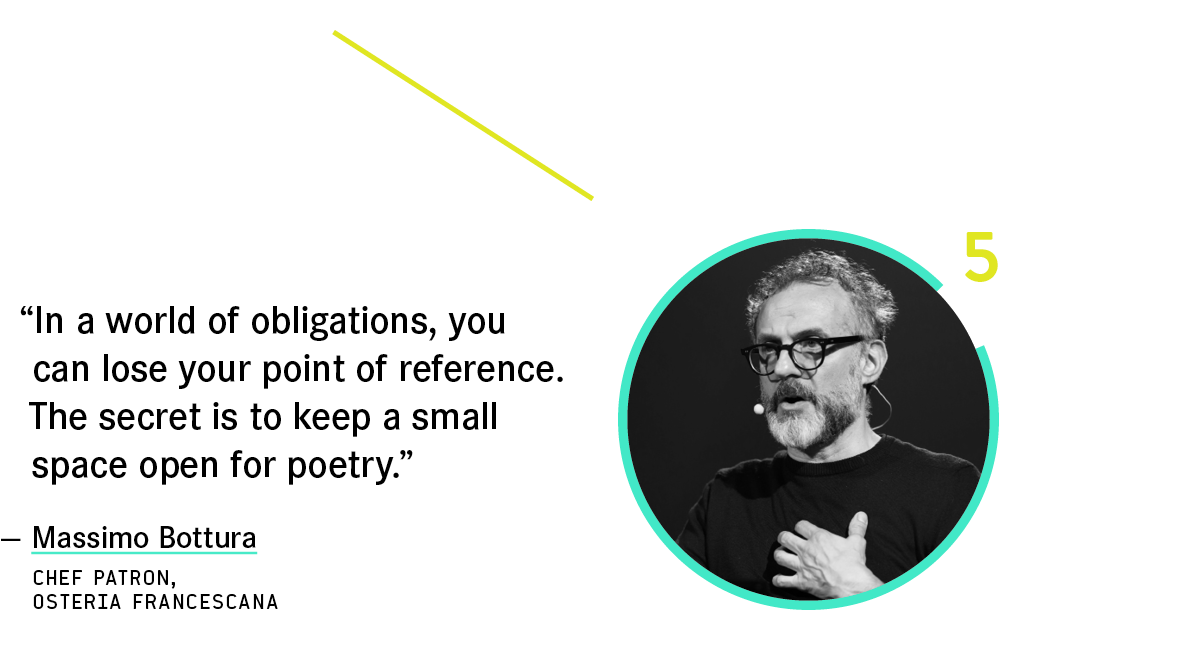 Serving up change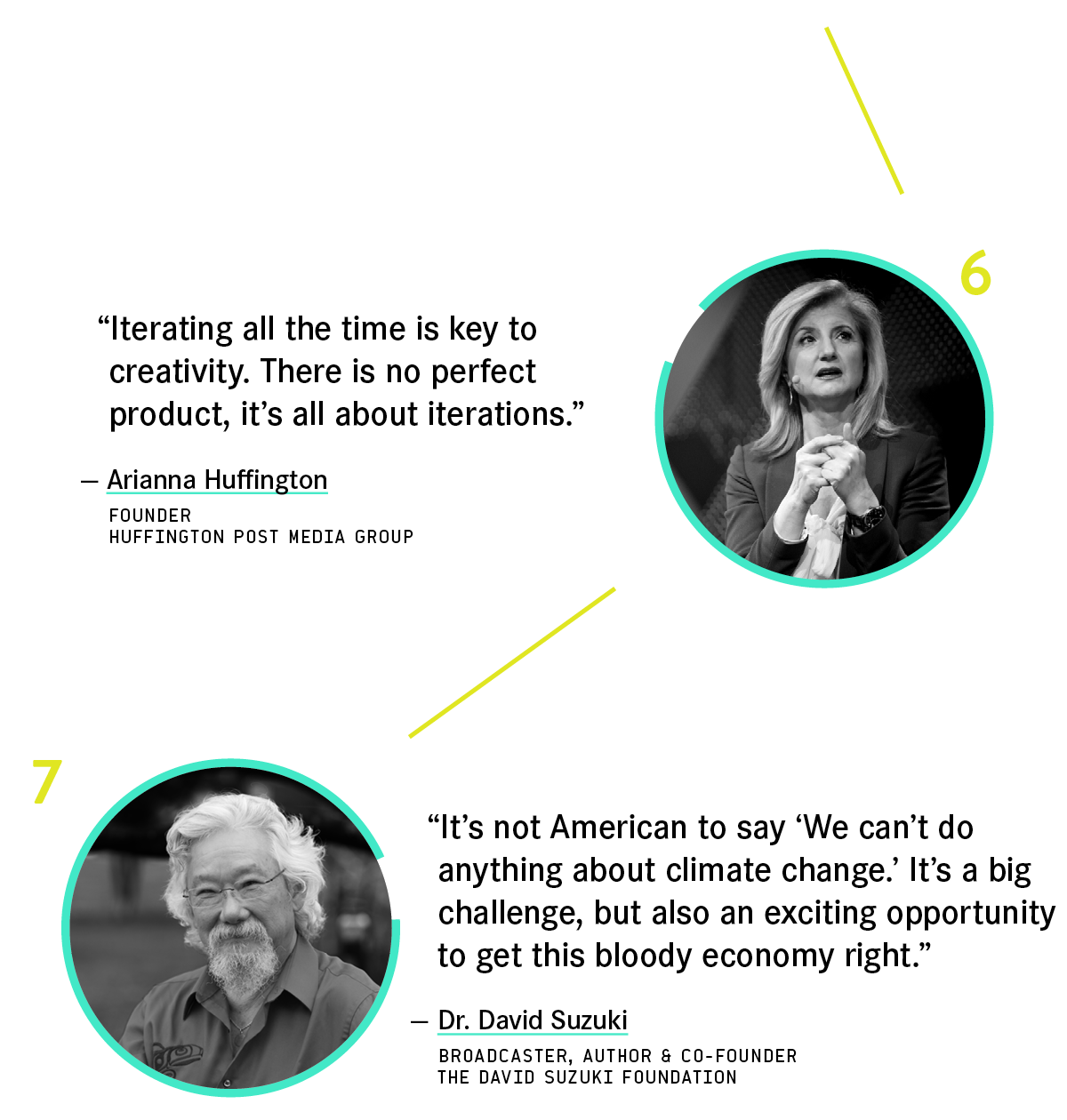 Dr. Suzuki in this C2 interview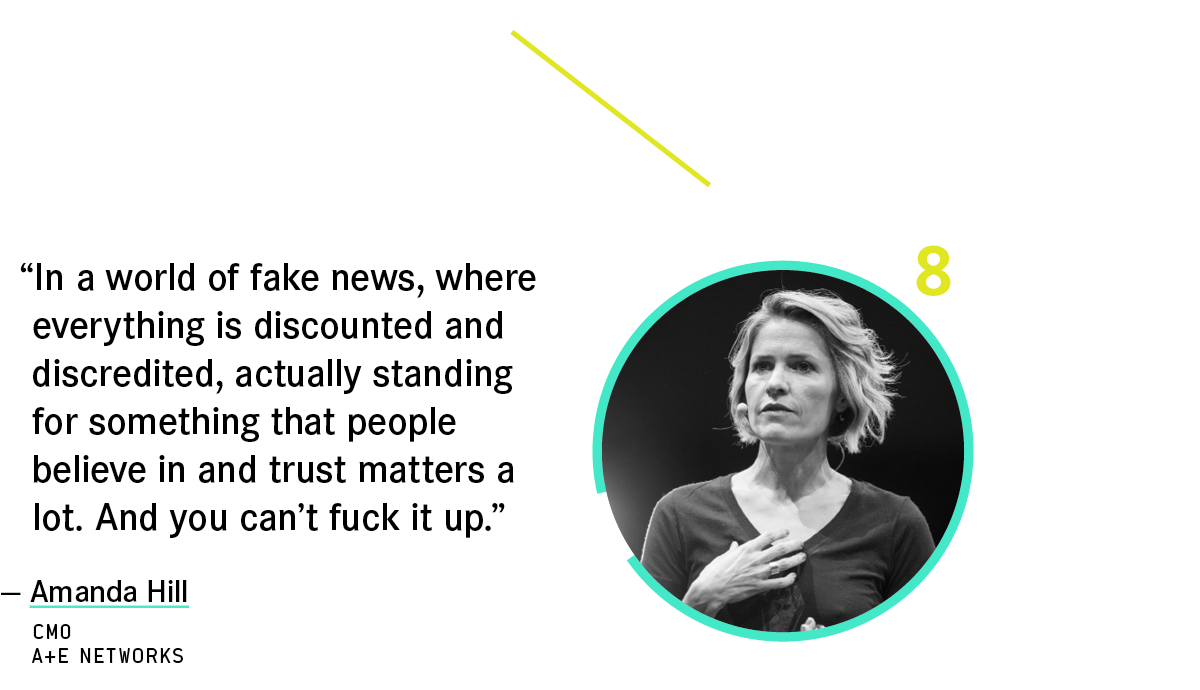 The story that always wins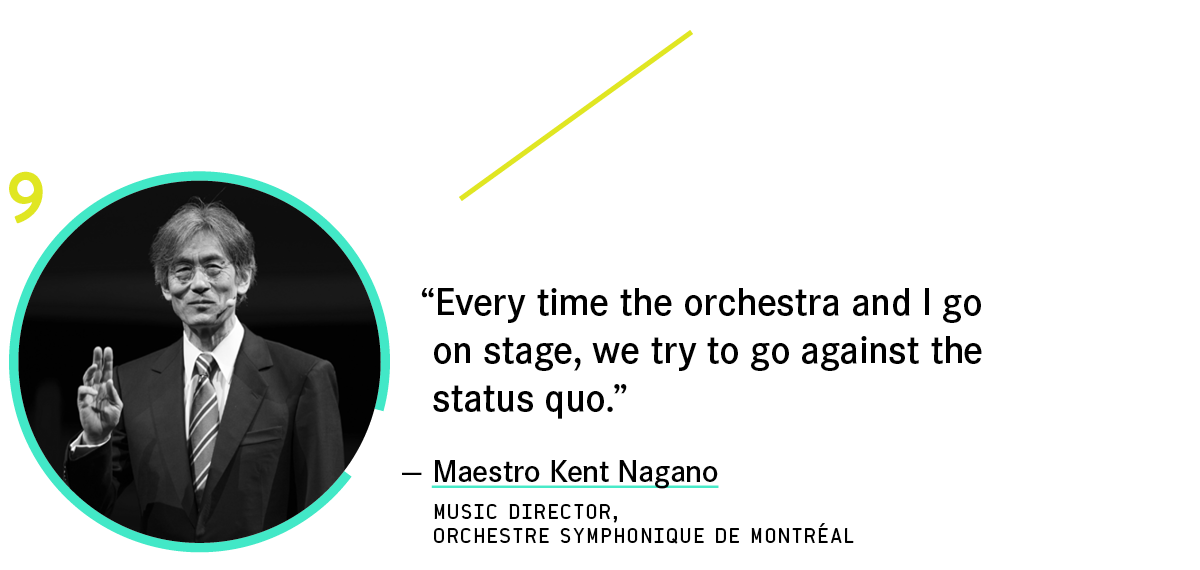 Orchestrating enlightenment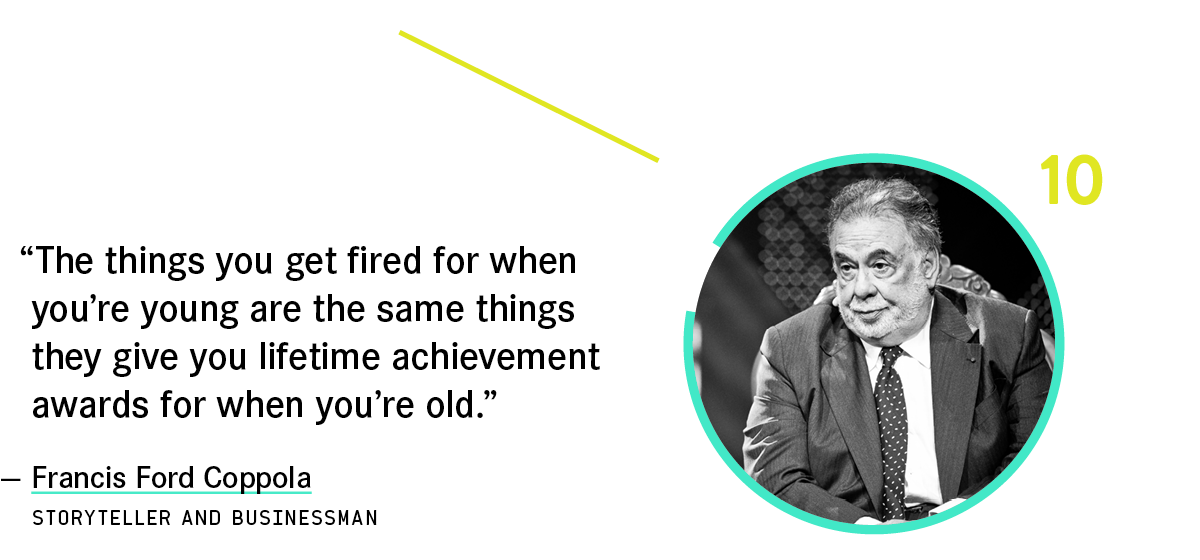 The C2 Montréal Minutes: Actionable insights for creative business leaders
This article is excerpted from Transformative Collisions: The C2 Montréal 2018 Minutes, a roadmap for progressive business leaders, bold entrepreneurs and those wishing to up their creative game. You can read it in its entirety here.
Further reading from the "Rise and shine: Becoming a thought(ful) leader" special:
Questions or comments? Drop us a line at editorial@c2.biz.