Unable to make it to C2 Montréal this year? Fret not: Our Social Squad will bring you exclusive content, insightful interviews and more. This lean and mean crew will squeeze the best content out of the event, package and publish it for our online community. And what a community that is:
C2 Montréal 2017's Social Squad generated over 350 million impressions across our social outlets.
Here's a look at this year's 11-member outfit and a sneak peek into what we have in store for you, social media-wise. Hint: two free single-day C2 Montréal pass are involved!
C2 Montréal 2018's social masterplan
You'll even find dedicated C2 geofilters on Snapchat
It all happens on the #C2M18 hashtag – join the conversation!
C2 Montréal's 2018 Social Squad
Here are the social media mavens making up our task force.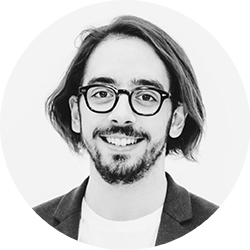 Jeremy
Fun fact: "I was on an episode of Un souper presque parfait [a cooking tv show in Quebec]."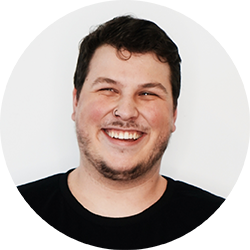 Maxim
Fun fact: "I can't stop myself from tasting every new and experimental chips flavour like Pepper Steak or Cinnamon Brioche."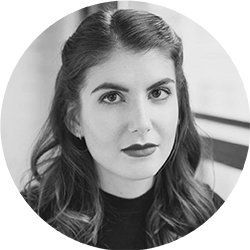 Juliette
Fun fact: "I have a very personal connection with C2 Montréal 2018's theme, Transformative Collisions. Before I became a freelancer, I was an events manager at the European Organization for Nuclear Research (CERN). Their LHC – the world's largest particles accelerator – generates a billion collisions per second!"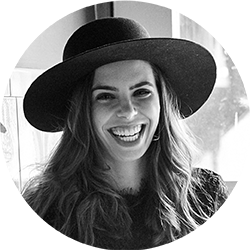 Nancy
Fun fact: "During my free time, you'll find me at an arena playing hockey."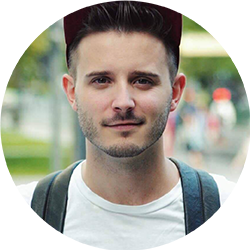 Renaud
Fun fact: "In high school, I placed second in Canada in a mathematics competition."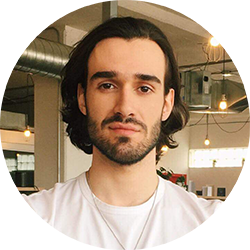 Rémi
Fun fact: "Were I a fruit, I'd be an avocado: I've got two tattooed on my arm."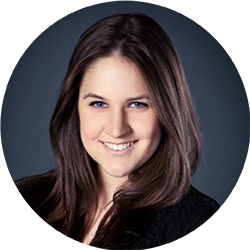 Joanie
Fun fact: "I own over a hundred nail polishes. I'm almost never seen without colourful nails."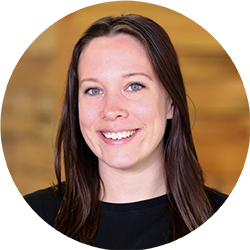 Nora Jane
Fun fact: "I lived in Berlin for three years when I was a kid."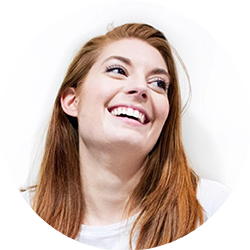 Catherine
Fun fact: "I ate a single hot dog in my life and never had a soft drink."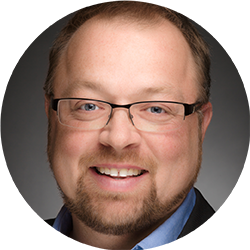 Mathieu
Fun fact: "I write on LinkedIn about the future of work, smart organizations and digital transformation, and have garnered 1.5 million views thus far."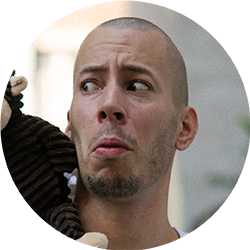 Jakub
Fun fact: "I started working in social media by way of being a business owner and needing to promote my brand Régal Matinal, a baked goods delivery service."
Live in 3, 2, 1…
We'll be going live on Facebook from the Aquarium to bring insightful interviews and exclusive content to our community. Here's a look at the programming.
Catch us on Facebook Live
May 23
9:50 to 10:10 am – Global wealth builder Bertrand Badré (CEO and Founder, Blue like an Orange Sustainable Capital) intervewed by Daniel Franklin.
11:30 to 11:50 – Gender equality activist Sophie Grégoire Trudeau interviewed by Breakfast Television host Joanne Vrakas.
1:50 to 2:20 pm – Legendary oceanographer Dr. Sylvia Earle (President and Chairman, Mission Blue / The Sylvia Earle Alliance) interviewed by Andrew Revkin.
May 24
10:40 to 11:10 am – LGBTQ+ advocate Chelsea Manning interviewed by Elizabeth Plank.
11:30 am to 12:20 pm – Digital governmentalist Siim Sikkut (Government Chief Information Officer, Estonia) interviewed by John Stackhouse and presented by RBC.
1:40 to 2:30 pm – Music is my sanctuary, a radio show hosted by DJ Lexis with special guest Pierre Kwenders, streamed on our Facebook page.
4:30 to 4:50 pm – Eagle-eye investor Jim Coulter (Co-CEO and Founding Partner, TPG).
May 25
2:50 to 3:10 pm – AI explorer Dr. Foteini Agrafioti (Chief Science Officer, RBC & Head, Borealis AI).
3:10 to 3:40 pm – Postdoctoral researcher at Microsoft Research Timnit Gebru and Chief Minority Officer Arwa Mahdawi (CEO, Rent-A-Minority).
5:20 to 5:50 pm – High-rolling entrepreneur Snoop Dogg (Co-Founder of Merry Jane, and Chairman of Leafs by Snoop) and chronic entrepreneur Ted Chung (Founder, Stampede Management & Cashmere Agency; Co-Founder and CEO, Merry Jane).
We'll also be going live on Instagram: Don't miss our stories to get a behind-the-scenes look at C2 Montréal and more.
The After: your chance to join us at C2 Montréal 2018
On May 23 and May 24 at 8 pm, join us on Facebook for The After, a collaborative experience streaming live from the Aquarium. Participate, answer the questions and, who knows, you may win a 1-day C2 Montréal pass valid for the very next day.