It goes without saying that slashing greenhouse gas emissions is one of the greatest challenges of our time. While environmental initiatives around human transportation are growing in number here in Quebec, pollution emitted by freight transport has also increased in recent decades, most notably stemming from the rise of e-commerce and skyrocketing deliveries during the pandemic. Nevertheless, the Ville de Montréal is determined to meet the objectives it set for itself in the fight against climate change by developing sustainable mobility initiatives across its jurisdiction.
Sustainable mobility is a top priority for Quebec's biggest urban centre, from public transit to highways, deliveries and accessibility, and Montreal intends to become a global reference in the field.
"Montreal wants to become a sustainability hub whose practices are renowned the world over," states Josée Chiasson, Director of Economic Hub Development in the Ville de Montréal's economic development department.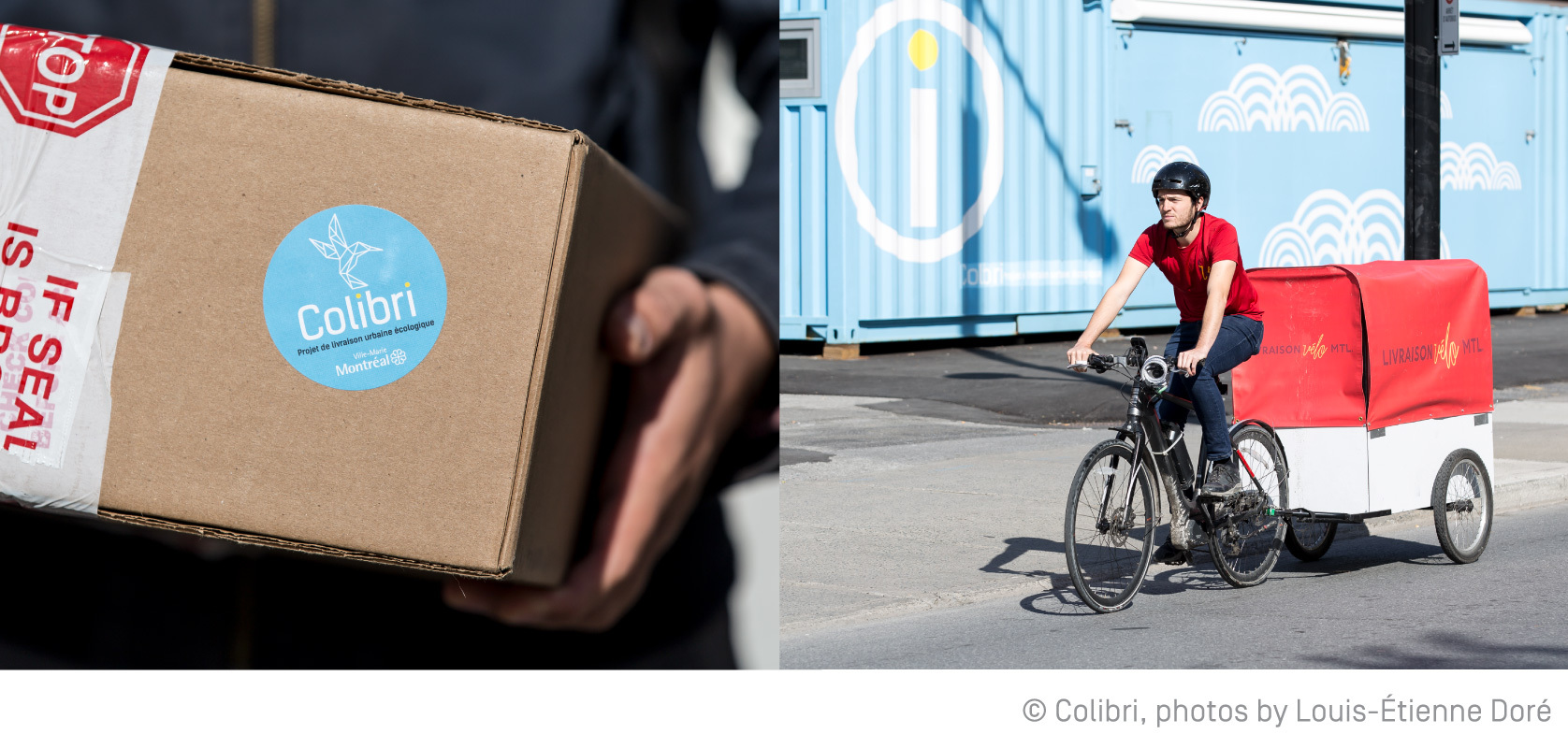 Less pollution for neighbourhoods
Among the avenues the city is exploring to encourage safe, efficient and greener mobility are initiatives like the Colibri project. Launched in 2019 to limit the presence of heavy-duty trucks on city roads as well as reduce their accompanying carbon emissions, Colibri facilitates parcel deliveries via cargo bikes from Îlot Voyageur, site of the former bus station in downtown Montreal.
Initially, the Colibri project was intended to provide last-kilometre delivery for 5,000 packages a week to only the densely populated areas surrounding Îlot Voyageur. Now, the city hopes to create a second and possibly a third urban logistics hub, extending this large-scale low-carbon delivery system to more neighbourhoods — including Rosemont-La Petite-Patrie, Villeray–Saint-Michel–Parc-Extension, Outremont, Ahuntsic-Cartierville, Côte-des-Neiges–Notre-Dame-de-Grâce, Sud-Ouest, and Verdun — through a $300,000 contribution to Coopérative de solidarité Carbone.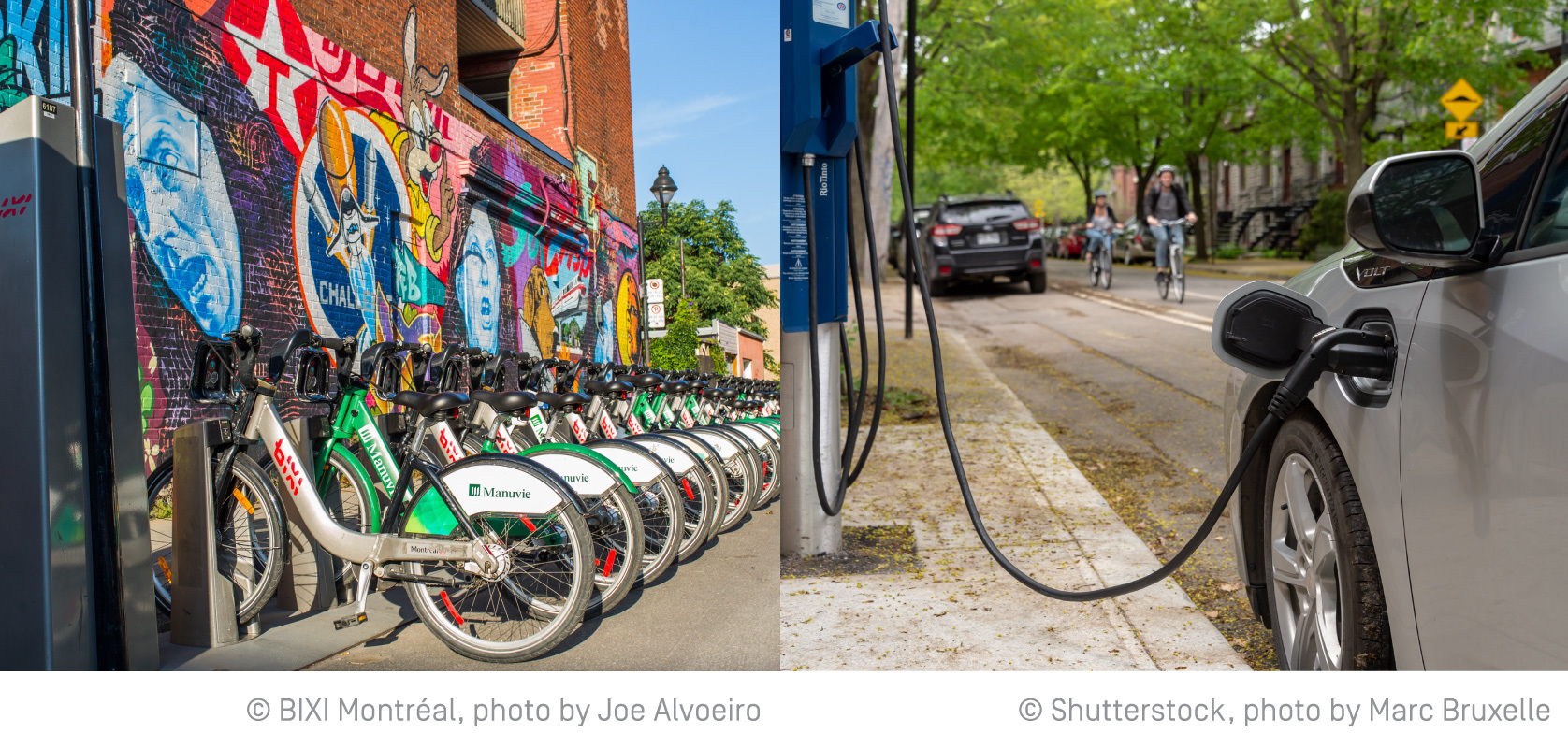 Affordable green solutions for small businesses
Envoi Montréal — which hit the ground running in 2020 to help local businesses survive the pandemic — offers reduced rates to merchants on the Island of Montreal so that they can send parcels in a way that's both affordable and environmentally conscious. In July 2021, over 350 businesses used the service to move more than 50,000 items, often producing zero carbon dioxide emissions in the process. 
Rolling out projects such as Colibri requires the mobilization of a wide range of actors from the economic ecosystem: businesses, neighbourhoods, para-municipal partners, public transportation and so on. All these actors are coming together to help the Ville de Montréal drive sustainable mobility in the city and improve the user experience for everybody.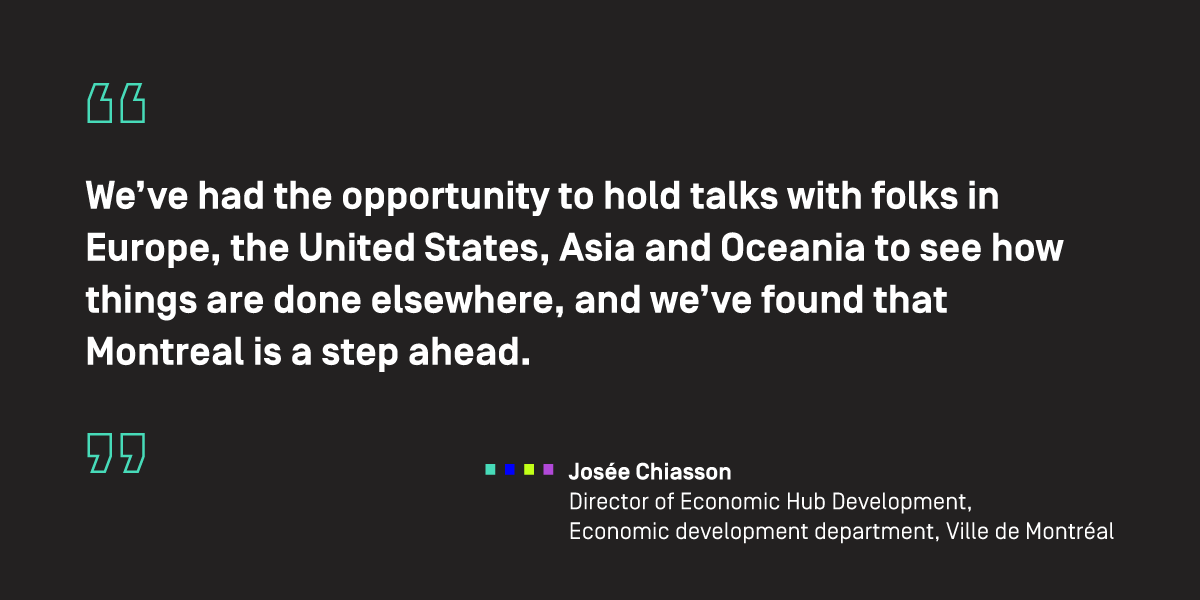 An agency with innovative initiatives
This movement towards greener and more versatile mobility is being promoted through Ville de Montréal's Agence de mobilité durable, a para-municipal partner that's responsible for managing the space between the street and the sidewalk, among other things.
"The agency works with all the people and bodies that use this high-traffic area, notably for deliveries, dedicated lanes, charging stations, carpooling services, bike lanes, Bixi stations, etc.," explains General Manager Laurent Chevrot. The city has also tasked the sustainable mobility agency with managing parking and improving how public space is used. Drawing on data collected from the entire ecosystem, the agency delivers solutions that optimize space in ways that are smart, sustainable, accessible, safe and versatile for all users, all over Montreal, across modes of transportation.
"While mobility needs change and require adapting to, the world's major cities are increasingly looking to the curb," says Chevrot.
"We've had the opportunity to hold talks with folks in Europe, the United States, Asia and Oceania to see how things are done elsewhere, and we've found that Montreal is a step ahead."
For her part, Chiasson says that reducing GHGs at a municipal level happens by changing habits and transportation. "Montreal has a big role to play provincially since the population we serve makes up 50% of Quebec's mobility needs," she explains. "With our know-how, universities and research centres, we have what it takes to position ourselves globally and rise to a leadership position in sustainable mobility."
Whether people are riding their bikes, driving their cars, walking or taking the bus, the city wants to make living together as harmonious as possible. That means mobility needs to be safer, nicer and healthier for both individuals and the environment.
"We have to be a breeding ground of ideas, lean into innovation and collaborate with our ecosystem as a whole," says Chiasson.
Click here
to learn more about Montreal's sustainable mobility initiatives.
Questions or comments? Drop us a line at editorial@c2.biz