While Quebec is working hard to relaunch the economy, renewables and the environment have become more of a priority than ever before. Many local entrepreneurs are committed to doing business greener and cleaner in an effort to accelerate the shift to electric mobility. Here are six companies from the transport electrification, green economy, and future of cities sectors that you'll learn all about through Québec électrique's video clips.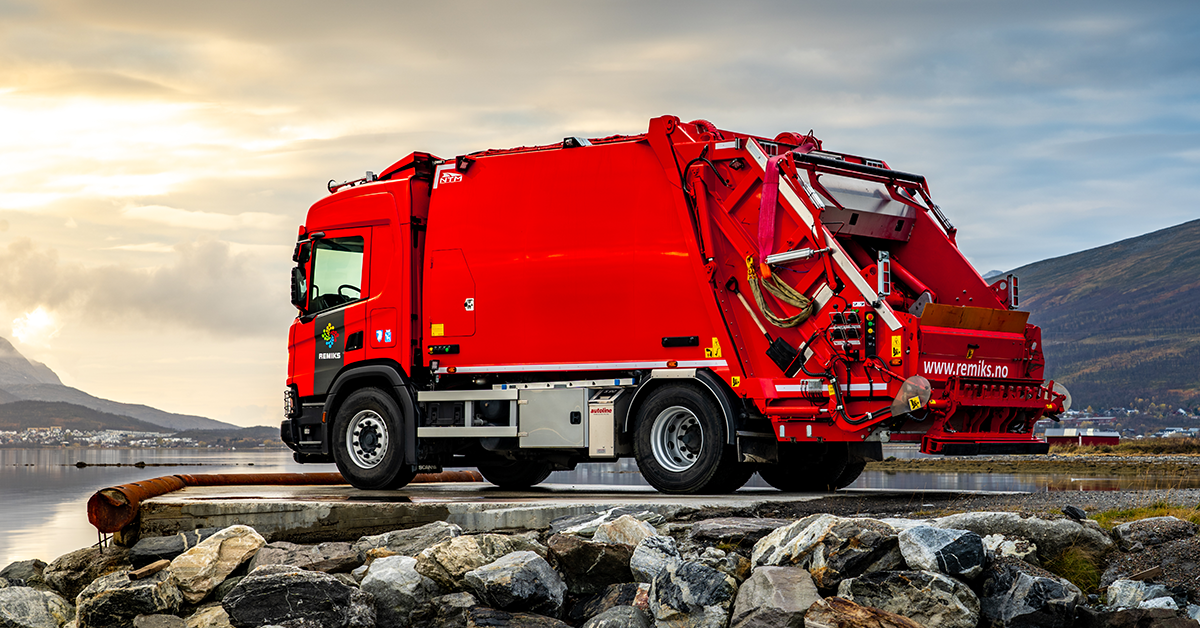 Company: Effenco Development Inc.
Established: 2006
Sector: Heavy vehicle electrification
HQ: Montreal
Employees: ~80
Back when they were still students at ÉTS Montréal, the three engineers behind Effenco had already identified heavy-duty vocational trucks as the least efficient segment in all the transport sector. So the engineering trio collected data on such vehicles and developed algorithms to monitor their performance, which in turn led to them designing an electric hybrid system that maximizes the time when the engine is no longer running. The hybrid system saves on gas, of course, but it also provides electric power to auxiliary equipment (dump, bucket, etc., depending on the vehicle).
Effenco recently expanded its offering, announcing the pre-order of their brand-new 100% electric system.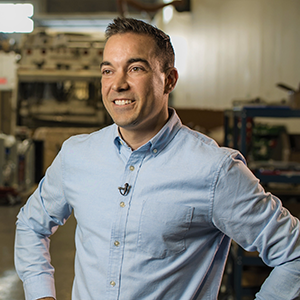 David Arsenault, President, Effenco
Business opportunities and challenges since Day 1:
"As counterintuitive as it may seem, the best approach to electrifying heavy-duty vehicles is to reduce as much [battery] energy on board as possible. The only way to do that without affecting performance is to predict where the vehicle is going to go. Effenco is one of few companies that has the data and the AI algorithms that can anticipate heavy-vehicle travel. That's why our electric systems are highly competitive."
Their vision for the future (medium and long term):
"Economic recovery is going to be synonymous with sustainable development. Today more than ever, we need to make choices that dovetail economy and environment. Investors have demonstrated confidence in our technology as well as our growth plan, which is a testament to the fact that economic development and fighting climate change go hand in hand."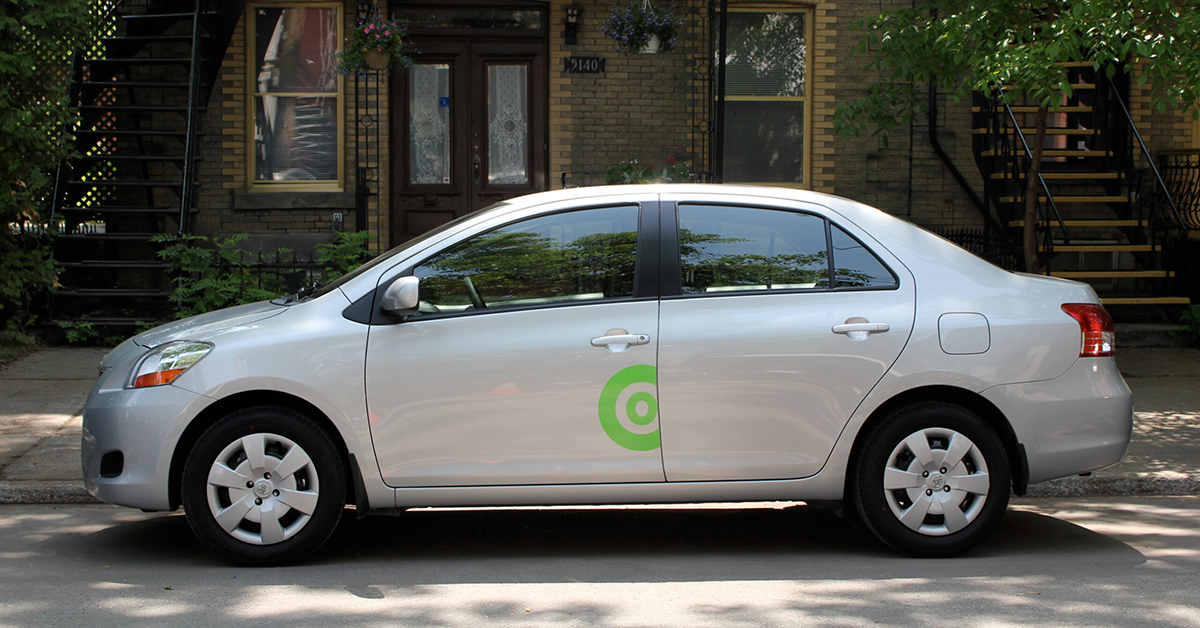 Established: 1994
Sector: Car sharing
HQ: Montreal
Employees: 150-plus
The first car share in North America started off in Quebec City with three vehicles and approximately 20 clients. Twenty-six years later, the company boasts the largest fleet of electric car-sharing vehicles in the country and is continuing to expand in Canada and abroad. Last year alone, Communauto bolstered its fleet by 700 vehicles for a total of 3,000, all of which are available with or without prior booking in 16 cities across two continents (North America and Europe).
Given that each car-sharing vehicle replaces an average of 10 private vehicles, Communauto estimates that it reduces overall CO2 emissions in Quebec by more than 48,000 tonnes per year.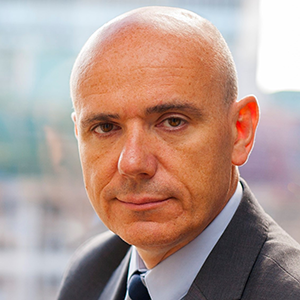 Marco Viviani, Vice President, Strategic Development, Communauto
Business opportunities and challenges since Day 1:
"Since the very beginning, Communauto's evolution has been multifaceted. Technology-wise, we've seen accelerated change in recent years. We've been working on electrifying our fleet for about ten years. Now, for the upcoming decade, we'll definitely continue with electrification, but we'll also be looking at artificial intelligence, driverless vehicles and information technology. We consider all of it challenging and full of opportunities at the same time."
Their vision for the future (medium and long term):
"Communauto was created with a very powerful mission in mind: to transform our relationship with cars in a way that reduces our environmental footprint. We want to get folks thinking about cars like any other form of public transit. We want them to go from 'I own a car' to 'I use a car.'
"We've seen great results so far, especially in Montreal, where in certain neighbourhoods studies have shown a reduction in automobile use in favour of more car sharing. Nonetheless, we are still considered a niche solution, so our main objective remains the same: normalizing car sharing for as many people as possible, both locally and in Europe."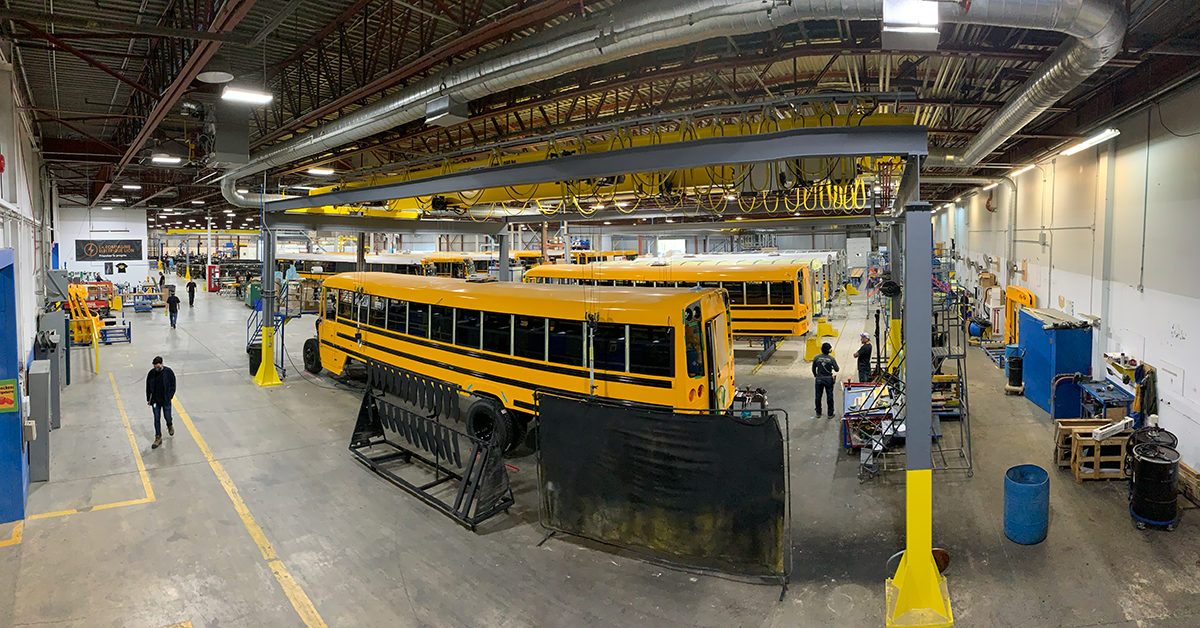 Established: 2008
Sector: Design, manufacture and distribution of 100% electric medium- and heavy-duty urban vehicles
HQ: Saint-Jérôme
Employees: 450-plus
The Saint-Jérôme company, which is preparing to go public, definitely has wind in its sails. In addition to the Laurentian factory where Lion Electric HQ is located, a new American factory will manufacture another 20,000 vehicles annually.
The company, which has seven models of electric buses and trucks on offer, recently signed a potential purchase agreement with Amazon. "As of today, Amazon has placed an order for 10 Lion6 trucks, which should be delivered towards the end of the first quarter of 2021," says the head of Lion Electric, Marc Bédard. "We're very proud of the partnership."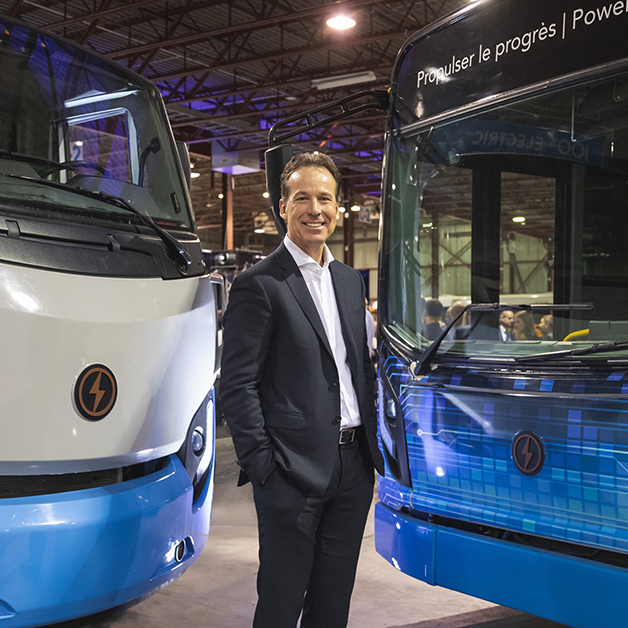 Marc Bédard, President and Founder, the Lion Electric Co.
Business opportunities and challenges since Day 1:
"Our goal has always been about changing the world through the electrification of heavy transport. The first step involved improving on school buses, an area that I already knew quite well. At the same time, while we were doing feasibility studies on deweighting school buses and resolving rust issues, we were working on developing our future 100% electric bus. If you only knew how many people thought we were out of our minds! Which was probably true, because we needed to be to keep working on that project.
"After we developed our bus technology, the next project, which was to make 100% electric trucks, felt like a natural one. There were challenges at every step along the way, from designing parts, to looking for partners, to procurement, all the way to getting our factory up and running. There are still challenges today and that's what fuels my fire! We began delivering our first trucks in 2020 and we'll continue to diversify our vehicle offering in the future."
Their vision for the future (medium and long term):
"Research and development is at the heart of Lion Electric so we invest a ton in it. Currently, Lion has 465 full-time employees, 220 of whom work in production, with 130 engineer and R&D professionals, 35 sales and marketing reps, as well as 80 corporate and administrative employees.
"We have other sizable projects coming up in the near future, including opening a battery factory to meet the needs of our vehicles and a high-capacity assembly plant in the United States in order to meet demand. We're seeing a lot of interest in electrification. We're a North American leader in transport electrification. We like where we are and we're taking the appropriate measures to maintain our leadership position."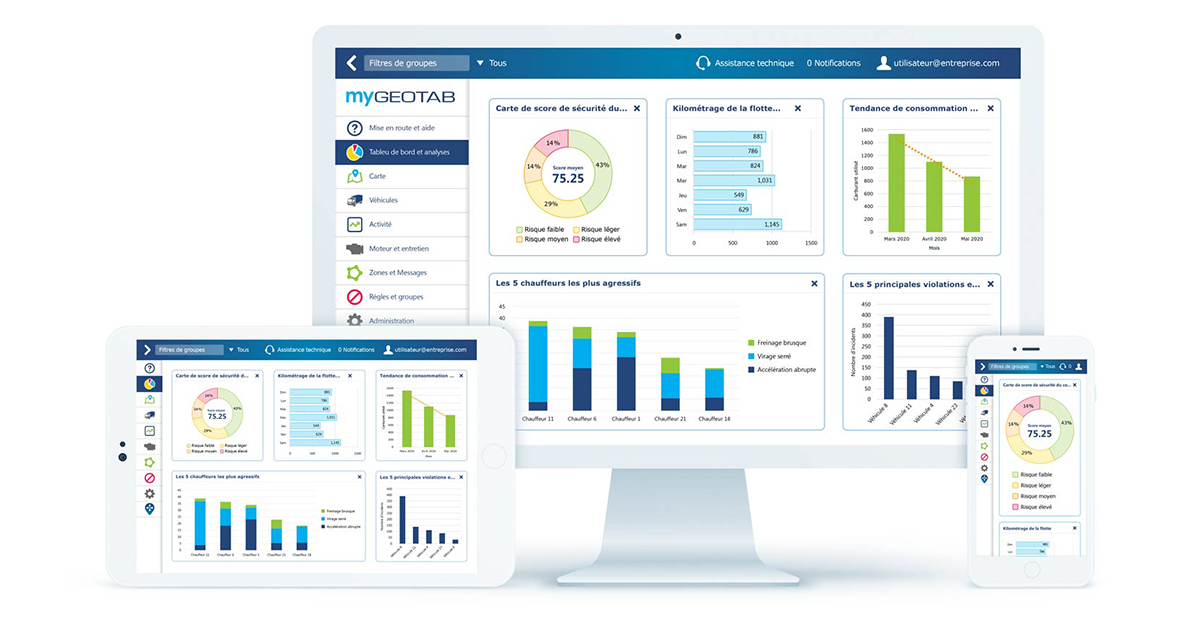 Established: 2014
Sector: Commercial telematics
HQ: Mont-Saint-Hilaire
Employees: 27
Some of the main hurdles our fleet managers encountered in transitioning to green energy were lack of experience and lack of data, which is why AttriX collaborated with the Canadian company Geotab to develop its conversion audit.
Using telematics — a technology that wirelessly collects data in real time — managers get information on efficiency, productivity, fuel expenditure and security measures, allowing them to make informed decisions. Last August, AttriX became the first Principal Partner of Propulsion Québec, which will benefit from its support in contributing to the development of Quebec's electric/smart transport industry.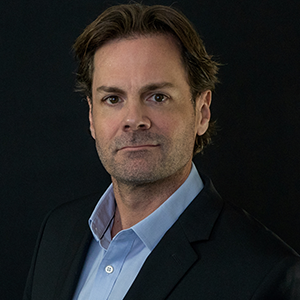 Anthony Mainville, President, AttriX Technologies Inc.
Business opportunities and challenges since Day 1:
"The company has always been focused on GHG compliance and optimization for bus, heavy goods and freight transportation companies. With the acceleration of transport electrification, we've seen the benefits and identified a perfect opportunity to kick off our own transition.
"Another goal of ours is to get involved in transport electrification so we can support the heavy-duty vehicle industry in its transition. The pandemic has put fuel on the fire energy-transition-wise, and in a broad range of business areas as well. Today, the sum of our activities and our electric vehicle/EV fleet development is just as important as the work we do with commercial fleets. A year ago, we thought it would take three years to get to where we are today.
"If you ask me, one of the factors behind this acceleration is that Quebec is a unique ecosystem for electrification. With its manufacturers, specialists and electrification expertise, Quebec proudly sets itself apart on the world stage. Plus, our willingness to link economic recovery to green industries and transport electrification has really helped propel the transition forward."
Their vision for the future (medium and long term):
"One of our most important objectives is to advise commercial fleets on their energy transition. With the acceleration I mentioned before, we're seeing that fleet managers need to start getting ready for their transition right now. AttriX's goal is to deliver these companies specialized expertise based on the data we analyze from connected vehicles. In addition to guiding local fleets on making informed decisions to improve profitability, our team also provides direct support to drivers on the road."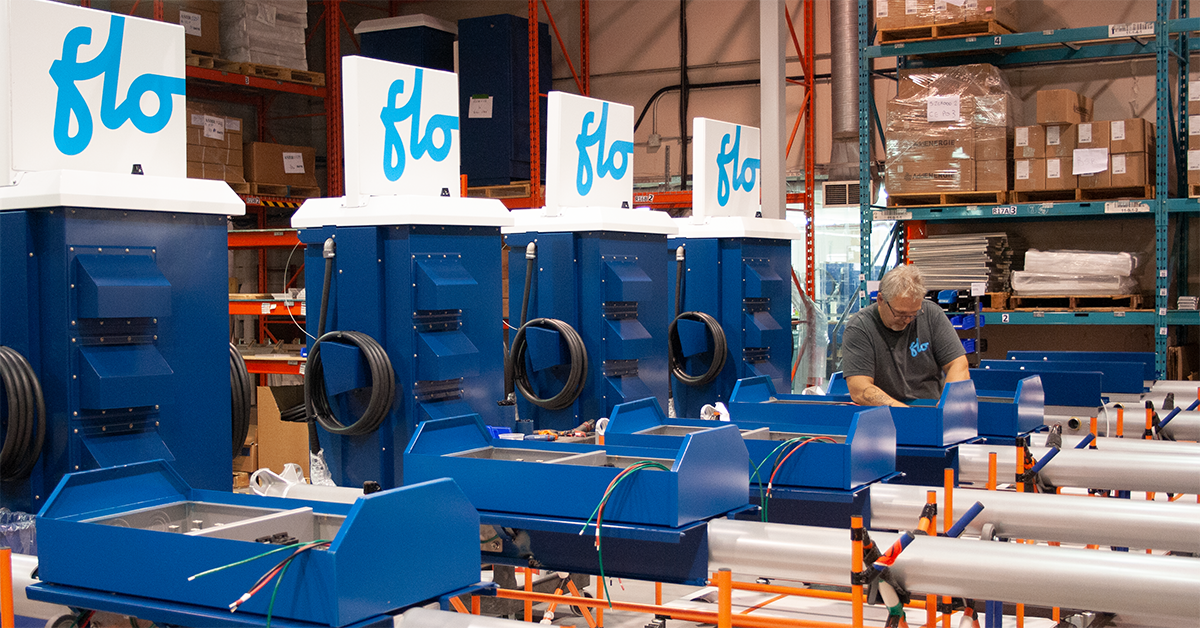 Established: 2009
Sector: Smart charging solutions for electric vehicles
HQ: Quebec City
Employees: 310
Manufacturing EVs is all well and good, but what about making sure they charge and stay charged for consumers once they've hit the road? That's what AddÉnergie is all about: building interconnected charging station networks and software that offer customers a great charging service. Since 2009, the company and its FLO network have enabled 5.3 million charging events and the transfer of 48 GWh of electricity through 35,000 stations deployed on public networks, as well as commercial and residential installations.
The future of this company looks bright: demand for charging stations should see rapid growth in the years ahead, pushed mainly by the 23% annual growth in EV sales that's anticipated.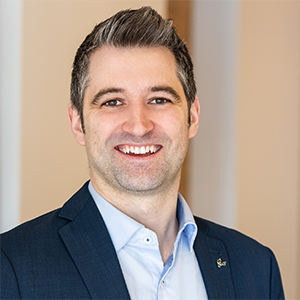 Louis Tremblay, President and CEO, FLO | AddÉnergie
Business opportunities and challenges since Day 1:
"My intuition from the very beginning was that it would be crucial to deliver EV drivers a charging experience that was beyond reproach. When it comes to getting more people to adopt electric vehicles, the better the experience they have, the better ambassadors you'll have… and the reverse is also true. That's why we've always focused on operating a quality, solid and reliable network. Our stations have passed the Québec winter test with flying colours, and the confidence people have in our network and our products has been central to our success in Quebec, Canada and the United States."
Their vision for the future (medium and long term):
"Our vision is to establish ourselves as a global leader in the EV charging business. One of the key ideas we really banked on was smart development: installing a network of charging stations that meet the needs of the day while also having the ability to evolve with the expected growth in EV sales. Additionally, we're working on deploying installations that will democratize access to EVs in urban and rural areas alike for commercial, workplace and residential use."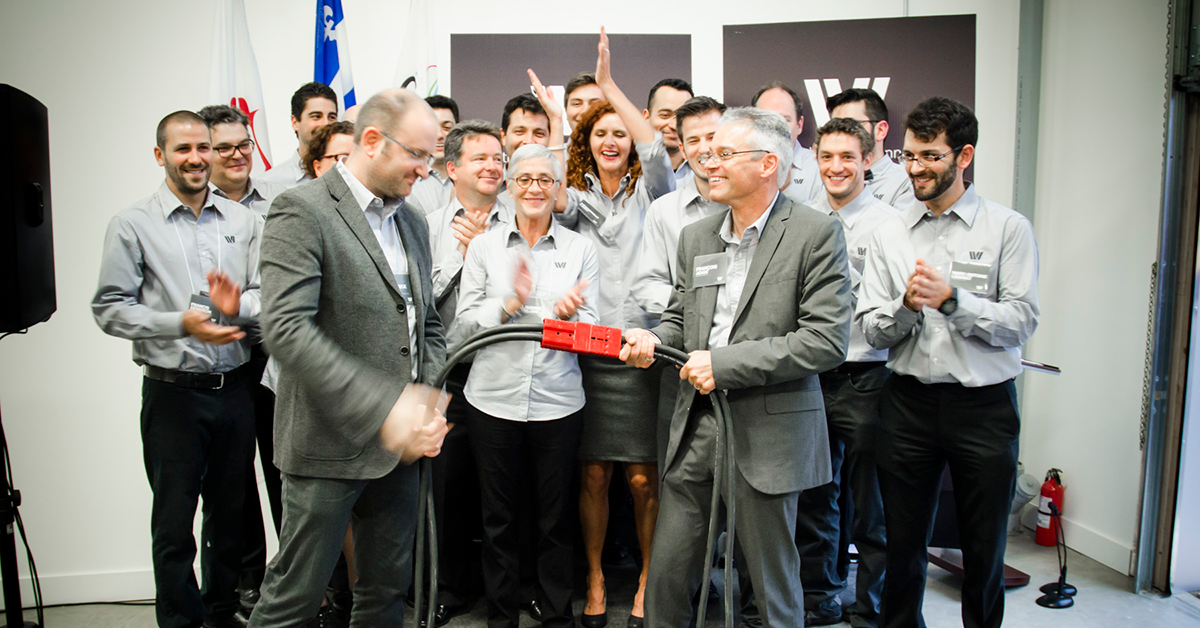 Established: 2015
Sector: Electric, driverless and connected vehicles
HQ: Saint-Jérôme and an office in Montreal
Employees: 35
IVI is famous for being a major point of reference in the advancement of applied research and development of technology that reduces our transport-related environmental footprint. Incorporated as a not-for-profit organization, IVI also holds college centres for the transfer of technology (CCTT) status and is affiliated with Cégep de Saint-Jérôme. The organization's three main areas of expertise (electric, autonomous and connected vehicles) make it a powerful accelerator of innovation that is helping Quebec industry position itself quickly in a burgeoning market.
Recently, Cégep de Saint-Jérôme announced the construction of a new home for IVI on industrial land granted by the city. Bringing all the organization's activities under one roof, the new space will give IVI room to grow in addition to meeting increasing demand from Québec companies that need support in the smart/electric vehicle sector.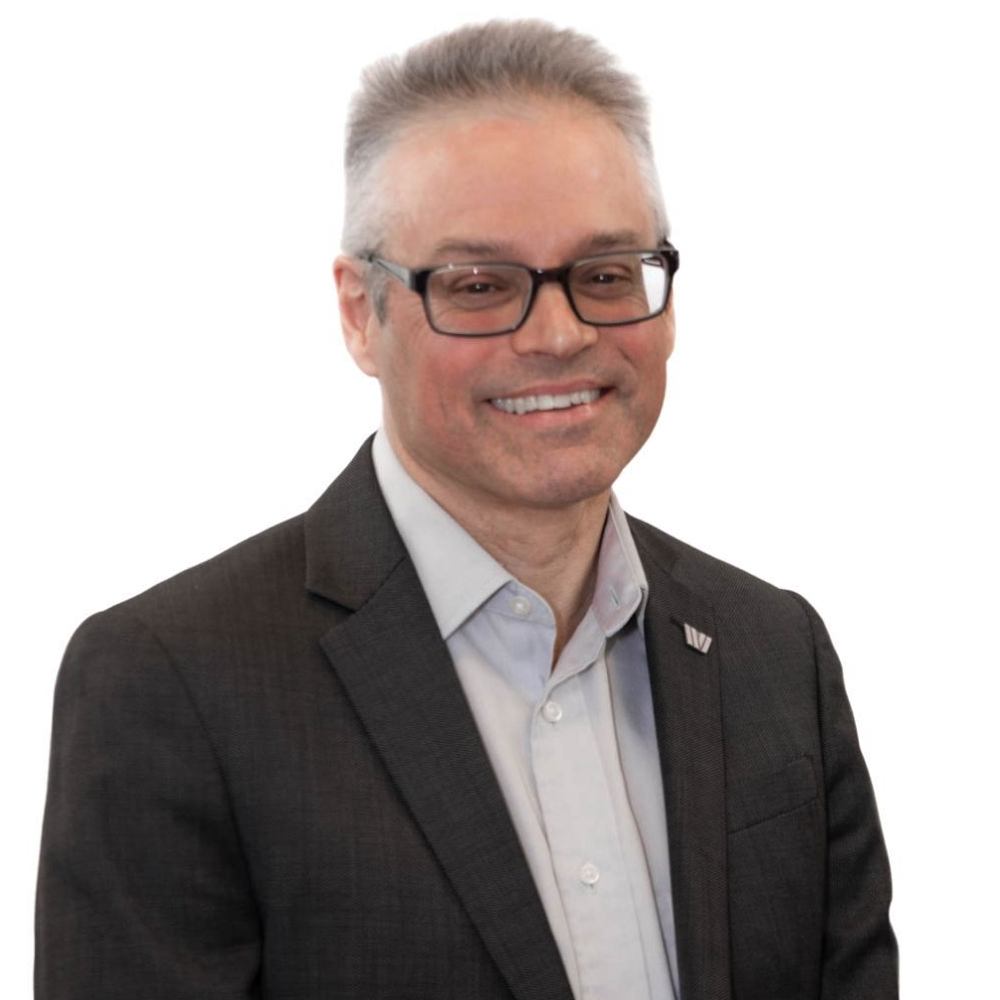 François Adam, General Manager, Innovative Vehicle Institute
Business opportunities and challenges since Day 1:
"Central to our mandate is accelerating innovation for advanced transport companies. Twenty years ago, the tech was less advanced than it is now and that limited us quite a bit. With all the gains of recent years, like the advent of new battery technologies and the price of electrifying vehicles going down, there's a lot more that we can do. Plus, over the last six years, we've honed our expertise in driverless vehicles, which can also save on labour in certain transport sectors. It's a very promising niche."
Their vision for the future (medium and long term):
"In little over a year's time, we'll have a new building, a world-class research and innovation centre where we'll be able to better respond to the industry's innovation needs. We'll be able to house more employees and we'll have a lot more space to carry out our projects.
"It's also important for us to stay at the cutting edge of tech in all three of our specialty areas. Our mission is to rally the industry around everything that's happening in new technologies, since that's how Quebec businesses will be able to stand out in a global market. It's also how we'll be able to meet growing demand."
And the conversation doesn't end thereFind more inspiring content on transport electrification on our Forum Québec électrique page. The Forum was held during C2 Online — Montréal 2020.

Questions or comments? Drop us a line at editorial@c2.biz