When opportunity knocks, you answer the door. And then you open it wide for others. That was the case when creative agency Butchershop crossed paths with Montreal's Factry school of creativity sciences at the 2019 edition of C2 Montréal this past May, and, a short time later, magic happened in the form of the World's Greatest Internship, Montreal-style. But a wee bit of background first…
The brainchild of San Francisco's Butchershop — a strategy, creative and brand experience firm — the World's Greatest Internship (WGI) program was created out of their belief that the (oft-maligned) old internship model isn't the best solution in today's world of creative industries, and that a new way of helping youth achieve their career dreams was required.
Designed for promising young "hybrid creatives, the lateral thinkers out there," the program offers a small number of successful applicants the opportunity to undertake a completely unique, six-month travelling internship at top-tier creative companies around the world. The first edition of WGI, in 2018, saw interns go to six different companies in six different cities. The expanded 2019 WGI, which began on July 1 and runs until December 31, will visit seven different international enterprises.
And now the World's Greatest Internship has a Montreal notch on its belt — courtesy of a serendipitous encounter at C2.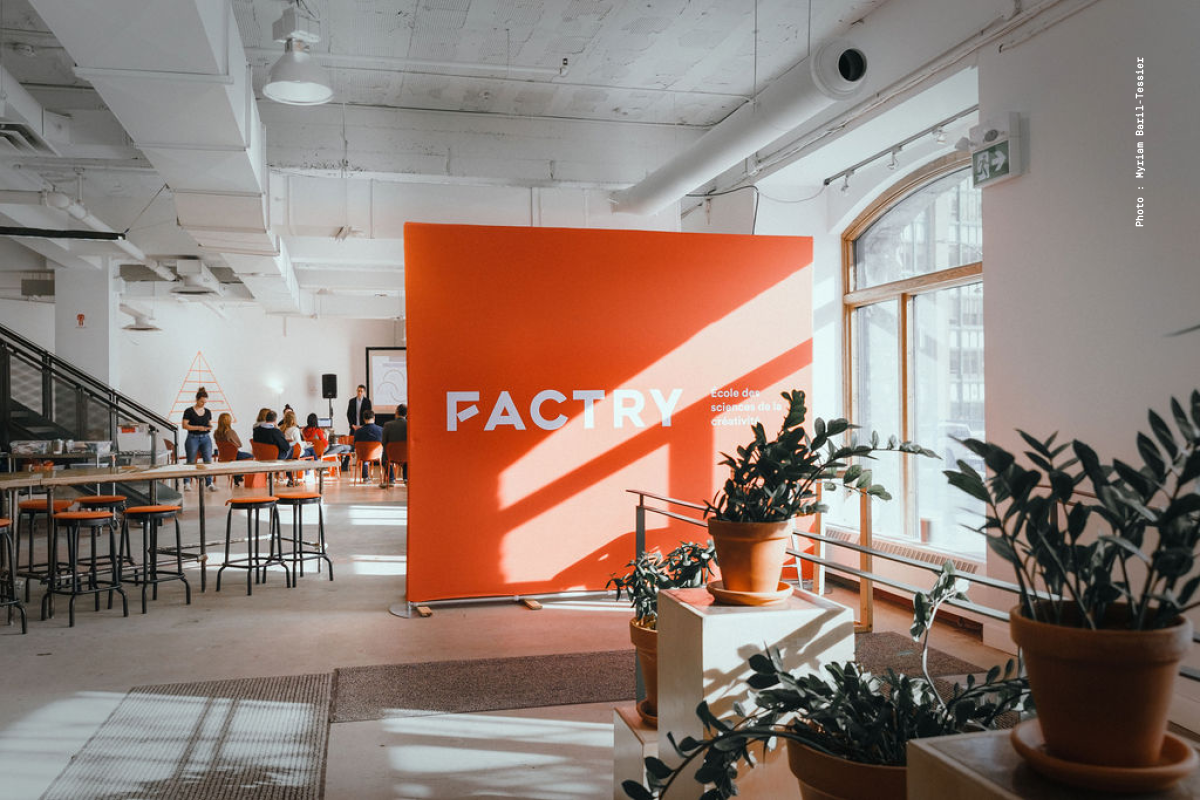 What happens when you cross a Factry and a Butchershop
"[After meeting each other at C2] we quickly realized that we shared a mutual ambition: use creativity as a vector of social transformation and equip young adults with the tools needed to integrate into a fast-changing labour market," says Marie Amiot, Co-Founder, President and CEO of Factry. "These youth learn differently, enter careers differently and will hold jobs that do not yet exist. Each of us had already set in motion initiatives that were both bold and entirely complementary."
In short order, at C2, the deal was done and a partnership formed.
A creativity training school, Factry takes a transdisciplinary, creativity-can-be-learned approach in its curriculum. (It employs similar methodologies to those that C2, as an experience design company, uses in planning workshops, labs and other collaborative learning experiences.) Factry's approach is a perfect fit for Butchershop, for whom creativity is considered a core competency, and this synergy helped propel the custom-curated WGI event in Montreal this past summer.
For five intensive days, August 26-30, 15 successful applicants (nine international and six Quebec-based interns) immersed themselves in a programming that revolved around a central question: "How can we use creativity to develop and limitless future for all?" To be eligible for the event, prospective interns had to demonstrate originality, curiosity and audacity, have a strong social conscience and global point of view, and be able to think creatively in any role, however big or small.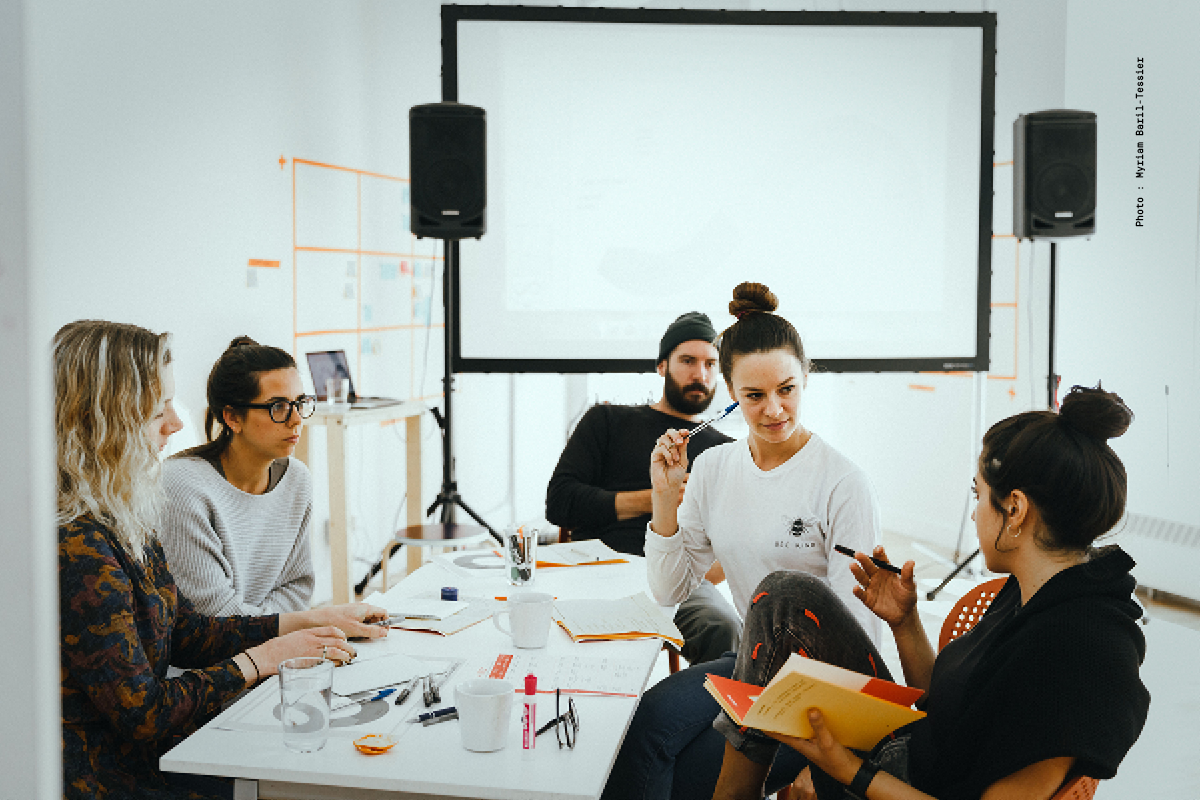 An immersion in creative Montreal
The Montreal WGI event, held at the Factry campus, was comprised of coach-led workshops, collaborative sessions and other exercises designed to develop participants' leadership skills and ability to come up with creative solutions to a wide range of challenges. It also included two days of exploratory visits to several local, creativity-driven companies — such as multimedia experience makers Moment Factory, Sid Lee and bespoke lighting designers Lambert et Fils and — to learn more about what makes these enterprises and their creative processes unique. Cultural outings in the evening helped cap the day's activities, and complete the interns' immersion in Montreal's expansive creative ecosystem.
A one-of-a-kind win for WGI participants, the next generation of creatives, to be sure, but also a win for both Factry and Butchershop.
"The biggest takeaway from our experience is that we work marvelously well together, that we share a common vision and desire to do even more for the youth of tomorrow," says Marie. "So stay tuned — this partnership has only just begun!"
World's Greatest Internship explained
Who: For young creatives 18-30 years of age who are "part designer, writer, strategist, entrepreneur, artist, culture maker and contributor."
Why: Old-style internships don't cut it in the creative business age.
What: A half-year of "less photocopies, more pinning sessions" at top companies doing top work. Interns are compensated and expenses are paid for travel and Airbnb lodging.
Where: Almost anywhere. Past stops have included New York, San Francisco, Sydney, Brussels, London and Berlin.
Try this moonshot tool with your team
The above is an example of one of the practical tools that Factry coaches had participants use during the WGI Montreal program. It's a tool that anyone can bring to their team to help jumpstart the creative process and help visualize solutions to challenges they may be facing.
Here's how it works: Get your work gang together and brainstorm solutions to your team's challenge (Sample challenge: "How do we do a better job of sharing the knowledge of older employees with the younger generation of staff?") After you've brainstormed several different possible solutions, arrange them on the Selection Matrix according to how easy the idea is to implement (it takes little effort or lots of effort) as well as the potential value it creates (it could have little impact or lots of impact). Then pick the top three ideas according to the criteria on the symbols to the right of the grid. When you're done, your path to a successful solution will be clearer.
Creative business insights in your inbox…
Sign up
for our newsletter and get a digital copy of the just-published, inaugural edition of the
C2
magazine.
Questions or comments? Drop us a line at editorial@c2.biz