One of the world's most powerful businesswomen, a courageous whistleblower, a cosmetics queen, a visionary architect, a media mogul turned wellness guru, a badass marketer, a city transformer, an ethical AI watchdog, a VC diversity champion and a rising comedy star are just a few of the remarkable, game-changing women who have graced the stage at C2 Montréal.
As we approach the 10-year anniversary of C2 Montréal in 2021, we take a look back at some of the many extraordinary women who have shared their wise words at C2 over the years and see what they're up to now…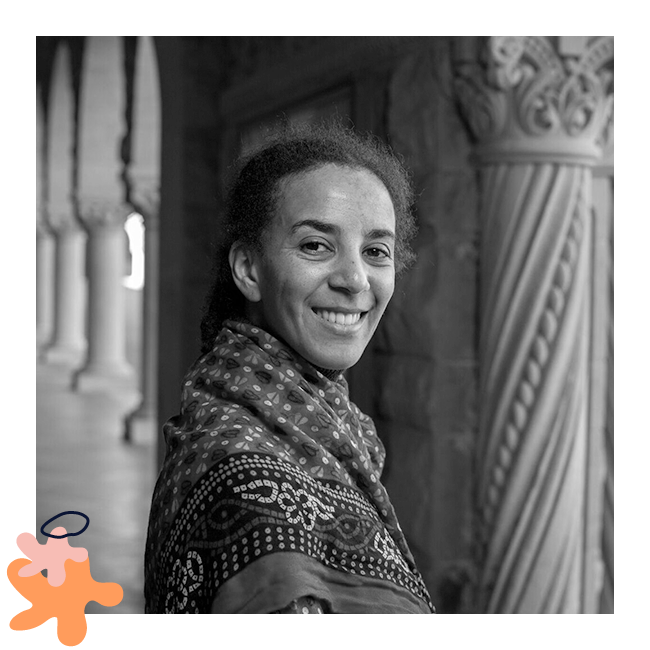 Timnit Gebru (2018)
"We don't even know if current [AI] tools are breaking current laws."
Prominent AI ethics researcher and co-founder of Black in AI, Timnit Gebru, drew attention to  the perpetuation of automation bias and that, right now, any model of AI can be used for anything and by anyone, which opens the tech up for misuse. In December 2020 and for months following, Gebru made waves (and headlines) across the tech world after her highly controversial ouster from her position as co-lead of Google's Ethical AI Team following a company review of a research paper she co-authored about the risks and biases inherent in building large AI language models.
Follow @timnitGebru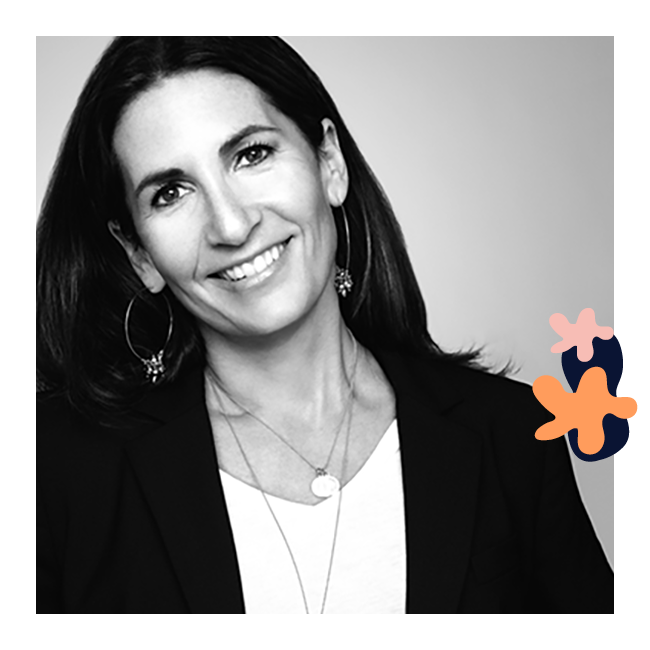 Bobbi Brown (2013)
"There's no such thing as no — always find a way to do what's right. If the door closes, don't look for the other door, look for a window or a cellar — just get in there."
At the time of Bobbi Brown's inspirational appearance at C2 Montréal, where she recapped decisive moments in her career and shared key lessons learned, she was the CCO of Bobbi Brown Cosmetics, which remains the number one makeup brand founded by a woman. Three years later, in 2016, she walked away from the company she founded citing an aversion to corporate culture and started her own lifestyle platform (justBOBBI.com) as well as Evolution 18 (a line of wellness products) and, in 2020, a new beauty brand titled Jones Road.
Follow @justbobbibrown @justbobbidotcom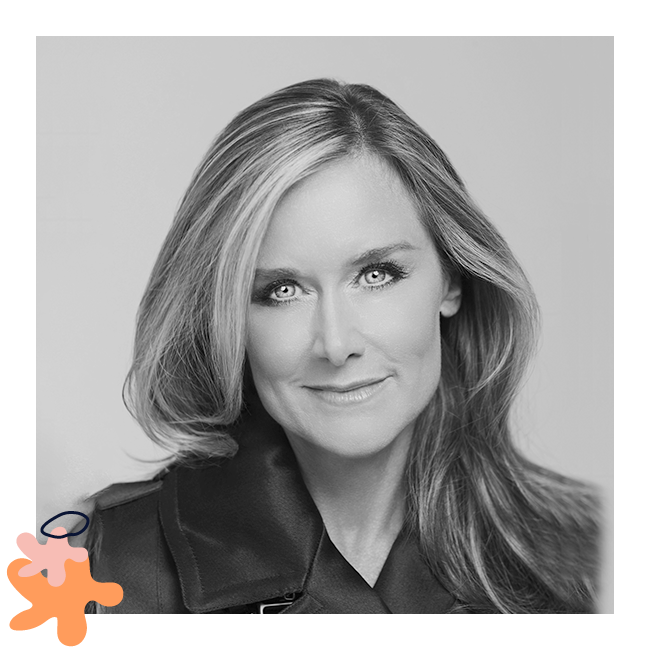 Angela Ahrendts (2019)
"If you are a leader, you listen."
At C2, the renowned brand transformer and former Senior Vice President of Apple Retail (named to Forbes' "100 Most Powerful Women in the World" list no less than seven times) shared a number of fascinating insights into the future of retail. After departing Apple in 2019, Ahrendts now describes her occupation as "loving wife, mom, sister, daughter, friend."
Follow @AngelaAhrendts @angelaahrendts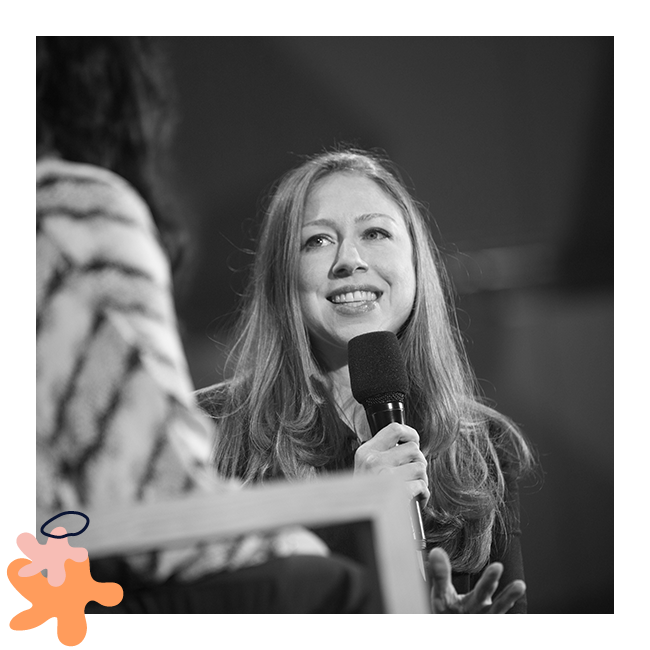 Chelsea Clinton (2015)
"We can't mistake progress for success. We still have a lot of work to do."
During her talk, Chelsea Clinton (Vice Chair of the Clinton Foundation) spoke about empowering women and girls with more opportunities, taking down ceilings with her No Ceilings initiative, and digging deep into data in the pursuit of gender equality around the world. Since then, Clinton has been honoured with numerous awards for her work improving the lives of children. She has also authored several best-selling children's books, published acclaimed scholarly work on global health policy, and recently co-wrote two books with mother Hillary Clinton: The Book of Gutsy Women: Favorite Stories of Courage and Resilience (2019) and Grandma's Gardens (2020).
Follow @ChelseaClinton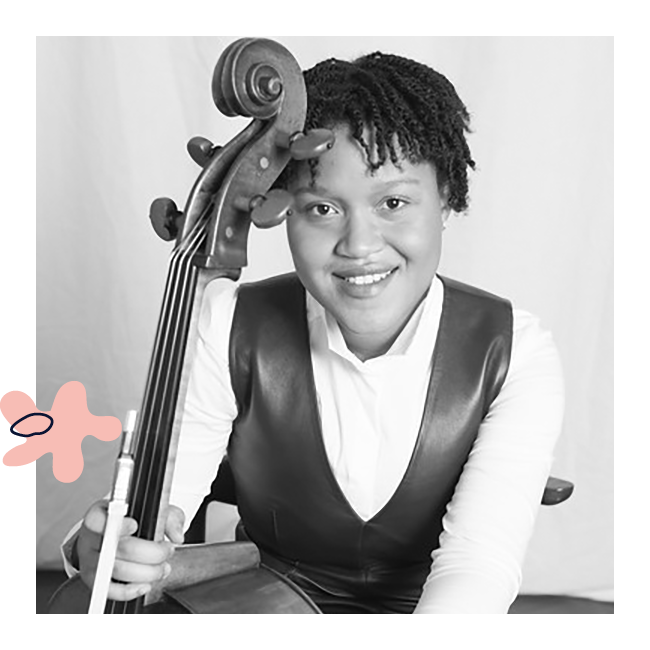 In 2018, master cello player and Manhattan School of Music Graduate
Sujari Britt
(one of C2 Montréal's "
6 Under 16
") wowed participants with an extraordinary solo performance. See what she's been up to lately
here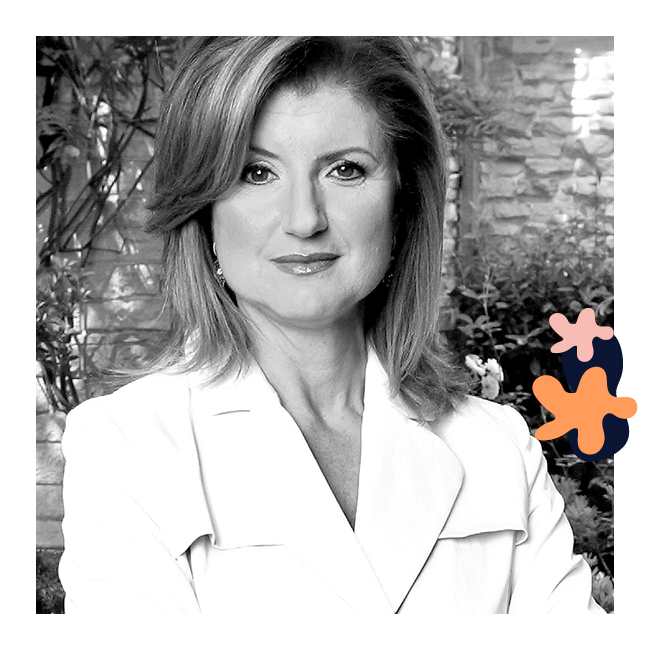 Arianna Huffington (2012 & 2013)
"Iterating all the time is key to creativity. There is no perfect product, it's all about iterations."
At the very first edition of C2 Montréal in 2012, the founder and then-Editor-in-Chief of the AOL Huffington Post Media Group talked about her deep-dive into the world of well-being after a major burnout, and took advantage of the opportunity to unveil the demo version of her mobile app, GPS for the Soul. In 2016, Huffington stepped down from her role at Huffington Post to concentrate on her new startup, Thrive Global, a health and wellness consultancy with the goal of combatting work stress and cultivating a healthier relationship with technology.
Follow @ariannahuff @ariannahuff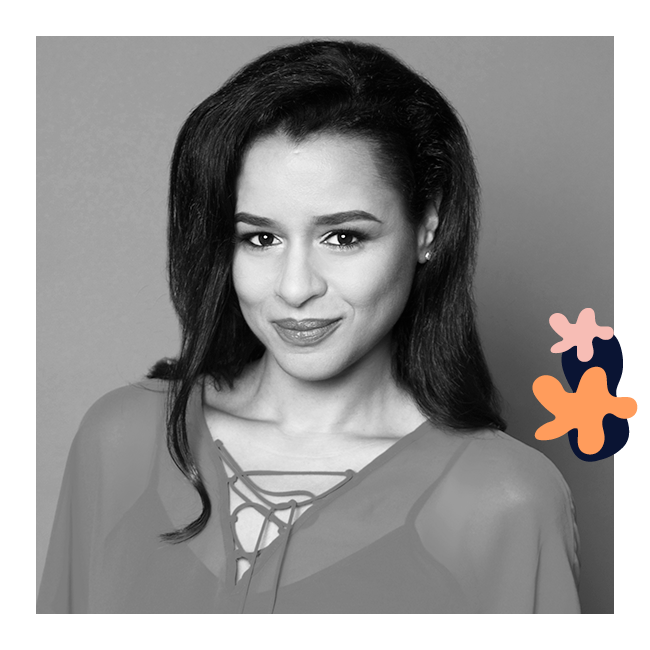 Sarah Cooper (2019)
"I left Google when I read one of those articles that say you should quit your job and follow your dreams. So I quit my job, and then I realized those articles are written by people who want your job."
Comedian and author Sarah Cooper regaled participants with a standup set that covered the joys of working at a big tech company, tips for appearing smart at meetings and the practicality of dating your workmates. And if there was anyone who didn't know Sarah Cooper back then, they do now: 2020 was a breakout year for Cooper thanks to Donald Trump, or rather, her series of viral TikTok videos parodying him. The videos generated an incredible amount of press, Variety named her as one of Top 10 Comics to Watch, and she landed her own Netflix special.
Follow @sarahcpr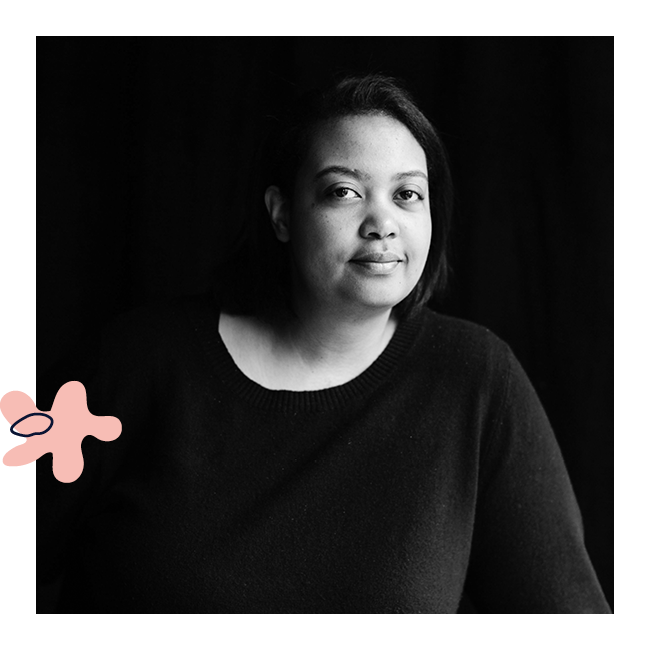 Arlan Hamilton (2018)
"Well-meaning white men look at [investing in POC] as some sort of charity or a helping hand. It's not a terrible thing… but what I really wanted to put a fine point on for both founders looking for capital and investors missing out was this: no, this is not charity. This is not helping unfortunate, down-on-their-luck founders. This is a missed opportunity. This is foolishness."
That's just one of the many truth bombs the Founder and Managing Partner of Backstage Capital dropped at C2 2018 where she discussed the wisdom of investing in diversity. Arlan Hamilton is a self-taught venture capitalist who went from being homeless and living off food stamps to writing million-dollar cheques and redefining the rules of the investment game. In 2020, she also became an author with her debut book, It's About Damn Time: How to Turn Being Underestimated Into Your Greatest Advantage.
Follow @ArlanWasHere @arlanwashere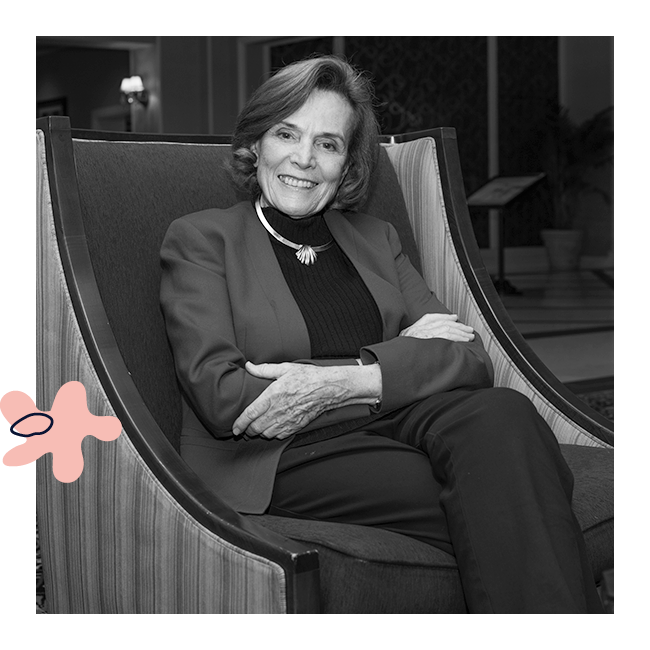 Dr. Sylvia Earle (2018)
"We must take care of the living Earth as if our lives depend on it. Because they do."
The legendary oceanographer and President and Chairman of Mission Blue / The Sylvia Earle Alliance warned that we have to stop thinking of the ocean as an endless free resource, we need to change if we want to survive, and that the era of action is upon us. Dr. Earle continues her critical work at marine protection organization Mission Blue, which she founded, and which, as of 2020, has helped safeguard 122 vital ecosystems critical to the health of the ocean. That same year, Antarctic cruise line Aurora Expeditions named a ship after her, The Sylvia Earle.
Follow @SylviaEarle @dr.sylviaearle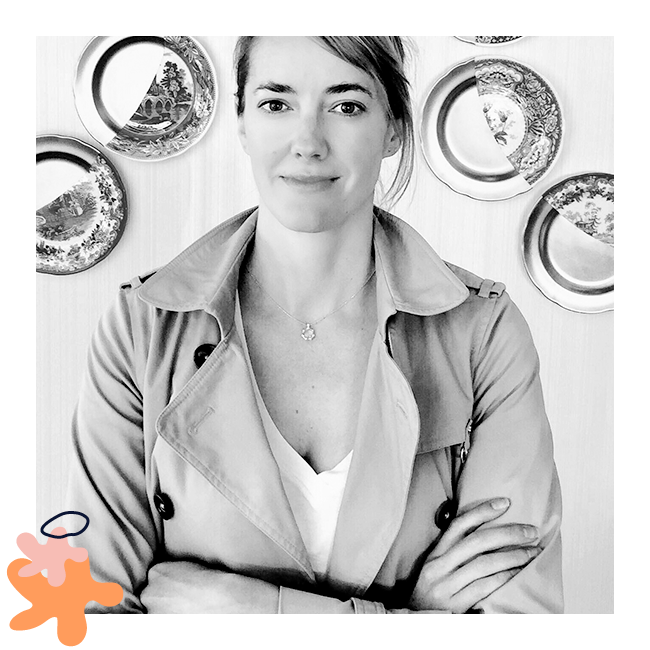 Dr. Beth Altringer (2016)
"Why are we still creating things that people don't want?"
Dr. Beth Altringer runs the sexiest-sounding lab in the world: Harvard's Desirability Lab, which studies desirability in design processes and products. She spoke about how to design products with appeal by asking the right questions, crunching the data and identifying your own biases. She is also Principal at Boston's Ames Studio, a design and development studio that is the technical launch partner for COVID-19 relief initiative Off Their Plate. Together they raised $5.4 million to serve over 533,000 meals and replace $2.6 million in lost wages, and developed standards documents to help restaurants worldwide survive the pandemic.
Follow @bethaltringer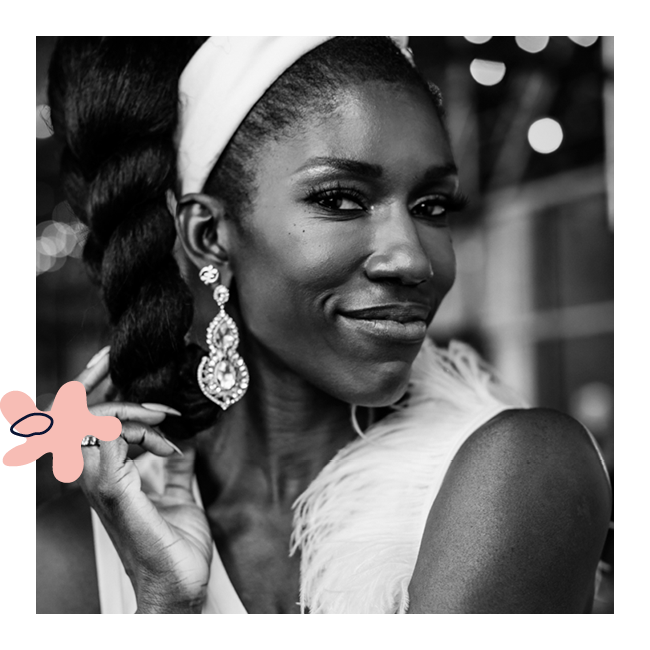 Bozoma Saint John (2019)
"Brands must get political because right now there is no safe space for us to sit and idly watch. If you're on the sidelines, then you're part of the problem."
Straight-shootin' marketing powerhouse and self-described badass Bozoma Saint John, then CMO of global entertainment, sports and fashion tastemakers Endeavor, described a new era of marketing that sees vulnerability as the new authenticity. Saint John migrated her considerable talents to Netflix in August 2020, assuming the role of Global CMO and becoming the company's first Black C-level executive.
Follow @badassboz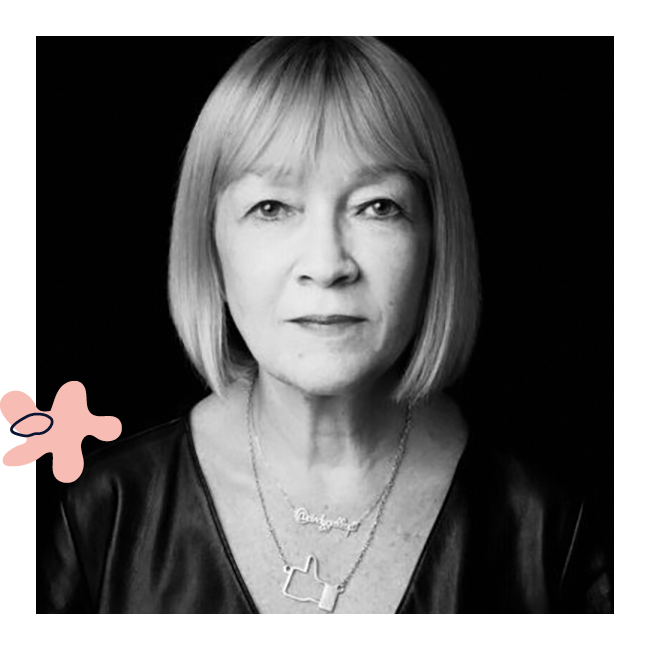 Cindy Gallop (2014)
"Is there anyone in this audience who will be offended by sexually explicit language? Because if there is, leave now."
The advertising exec and founder of online sensations MakeLoveNotPorn (a platform for people to post real-world sex videos) and IfWeRanTheWorld (a web platform designed to help companies and individuals turn good intentions into action) did not mince words during her talk. In recent years, Gallop has stayed true to her tagline ("I like to blow shit up. I am the Michael Bay of business.") while working as a brand innovator, consultant, personal coach and in-demand keynote speaker, and as an outspoken critic of ageism in advertising.
Follow @cindygallop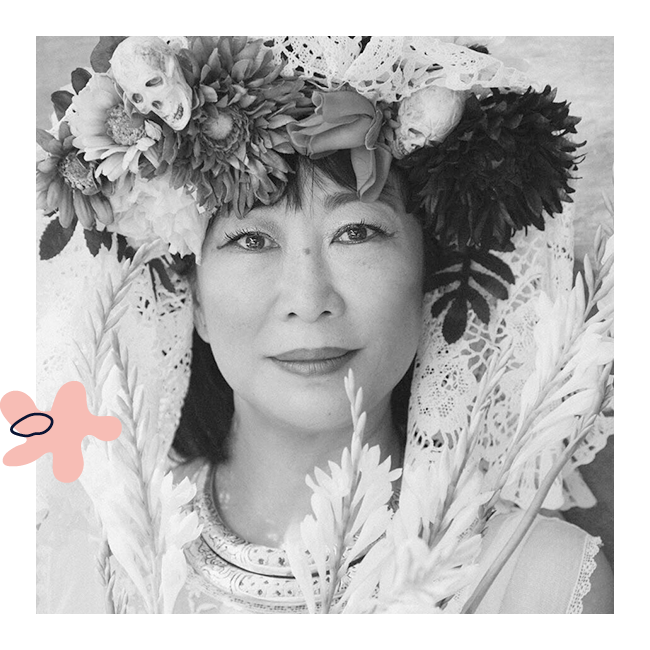 At her 2018 talk, 3D-imaging visionary Ping Fu revealed — while wearing immaculate, 3D-printed pink high heels — that she "cooks" for her mother using a 3D food printer. "I'm in Los Angeles and she's in Arizona," Ping Fu explained. "When she goes to her printer, she gets a pancake with a message saying, 'Good morning, Mom. Have a great day.'"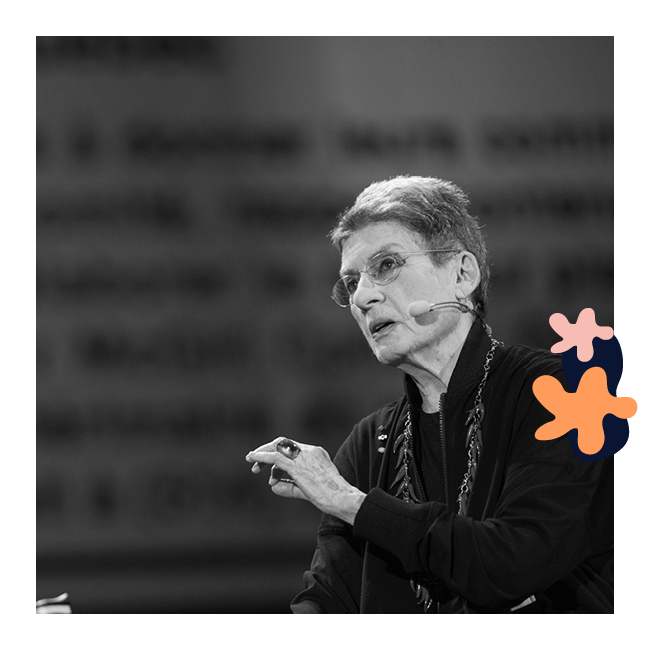 Phyllis Lambert (2015)
"Creativity is being persistent in what you're doing. Concepts should be based on large ideas outside yourself."
Visionary Montreal architect and philanthropist Phyllis Lambert, Founding Director Emeritus of the Canadian Centre for Architecture, talked about creativity and engagement, and the importance of empowering others to make change. One of the most influential women in architecture (she's received almost every award and accolade that there is, including Companion of the Order of Canada), in May 2020 she told Frame magazine that "I am an activist, but that's part of being an architect. There are times when you have to do different things in different ways." Amen to that.
Follow @plamb27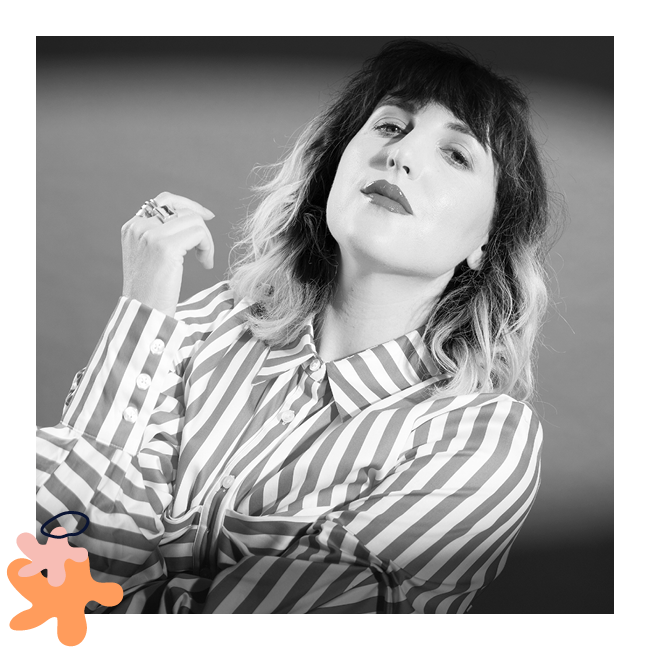 Piera Luisa Gelardi (2019)
"[Gen Z] are values driven… They challenge us on how we are living our values, and make sure we are walking the walk throughout our company values."
Piera Luisa Gelardi, co-founder and former Executive Creative Director of digital media company Refinery29, talked about how companies can engage and keep Generation Z talent, noting that transparency is key. She believes that "creativity is our life force" and, after leaving Refinery29 in 2020, is now engaged in a range of creative pursuits including storytelling and dance.
Follow @pieraluisa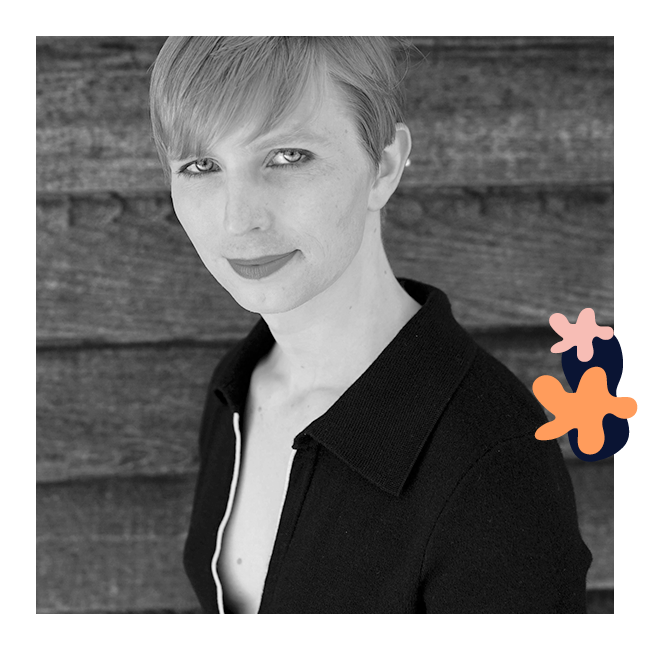 Chelsea Manning (2018)
"Just because you can build a tool doesn't mean you should."
In front of a rapt audience, former U.S. Army intelligence analyst turned whistleblower and activist Chelsea Manning asked us to examine our ethics, sharing her thoughts on political power, the responsibility of technologists and the end of the industrial prison complex. The year following her talk at C2, Manning was jailed from March 8, 2019 to March 12, 2020 (minus a week in May) for contempt for refusing to testify in front of a grand jury investigating Wikileaks founder Julian Assange. Upon her release, the presiding judge refused to waive $256,000 in accrued fines, but within 48 hours thousands of supporters paid it off in its entirety through a crowdfunding campaign.
Follow @xychelsea @xychelsea87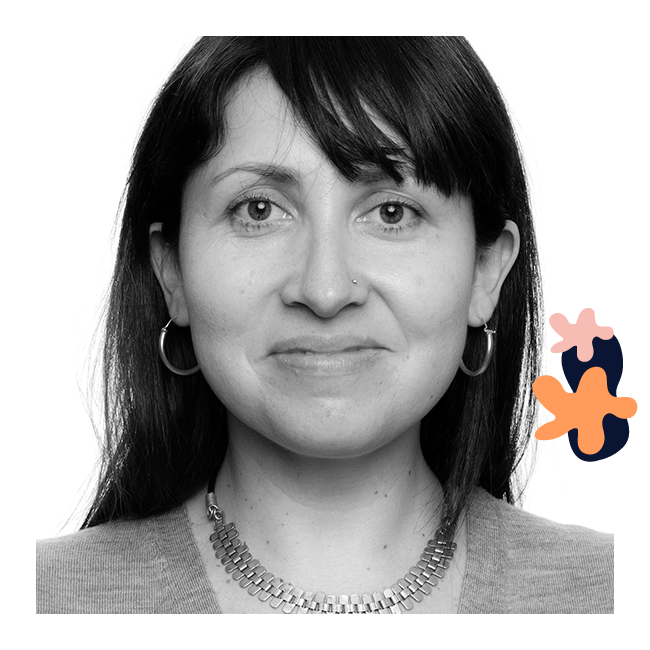 Gabriella Gómez-Mont (2017)
"See what happens when we create cities not only for the human body, but for the human imagination."
How do you mobilize regular citizens to transform a city? According to Gabriella Gómez-Mont, founder and then-director of Mexico City's creative think tank Laboratorio Para La Ciudad (City Lab), injecting creativity into government, crafting policy the same way we design products and gamifying the collection of data are three areas where artists, bureaucrats, coders and activists can collaborate. She is currently preparing to launch new project Experimentalista, an urban and creative studio specializing in cities, public imagination and system change.
Follow @Gabriella_Lab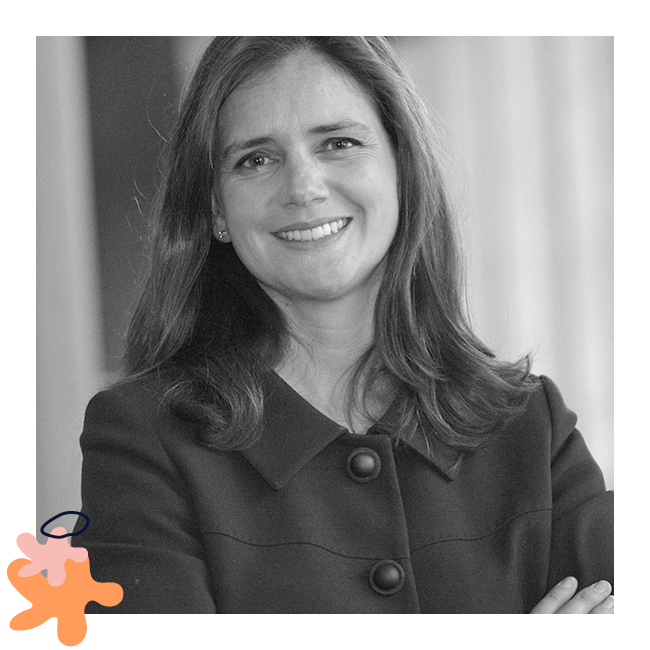 Estelle Métayer (2014)
"Companies need to be a lot less competitive and a lot more intelligent."
In 2014, Estelle Métayer (President and Founder of Competia, an online portal for strategy professionals) talked about the essential role of boldness in creativity, why companies need to fail (and fail fast), and the benefits of taking an interest in diverse industries and fields outside your own. An expert in competitive and strategic intelligence, in February 2021 Métayer started the weekly newsletter "Weak Signals and Other Trends" targeting "anyone who needs to look into the future, the curious minds and the polymaths."
Follow @competia @estellemetayer
Want more eye-opening women-in-business stories? You've got it…
The end of girlboss: Redefining women's leadership: To avoid irking your employees and audience, here's how to adjust your representation of women leaders in 2021.
A feminist recovery plan: The business of bringing women back to work: Several implementable ideas about how businesses can contribute to ending the "she-session."
#IWD2021: 10 Montreal women to watch: To celebrate #IWD2021, we put a spotlight on 10 local women who are working harder than ever to make an impact this year (and then added a few of your own suggestions).
Questions or comments? Drop us a line at editorial@c2.biz