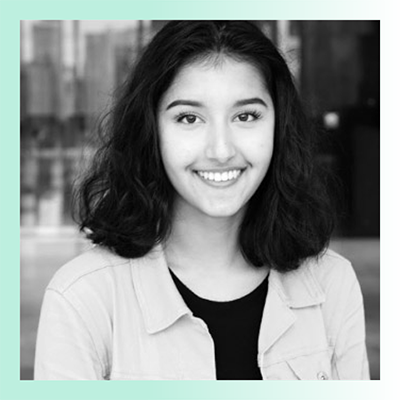 "Inventors come in many different forms," said 16-year-old blockchain and machine learning developer
Eesha Ulhaq
. "Having diverse people adds to the types of inventions you can come up with."
Her point could not have been better demonstrated during the C2 Online — Montréal 2020 workshop "Inventors like you: Developing your own maker mindset," which she co-led with Prof. John Cohn, an IBM Fellow in the MIT-IBM Watson AI Lab.
If you're interested in connecting with your inner inventor, both the renowned scientist and the up-and-coming developer agreed on where you can start:
1. Don't take yourself too seriously
The importance of play is a well-known John Cohn thesis. While you can be concentrating on solving a real problem, the inventor can also be productive by taking time off to experiment, adopting a beginner's mindset, making mistakes and trying things.
2. Be generous with your ideas
"Invention has changed a lot in our society. We used to keep it as our little secret, but now there is a whole movement of intellectual generosity and open source," John said. He believes that sharing ideas and innovations with the world can only make our inventions better, whether they are being challenged or improved on by others.
3. Incremental improvements can be inventive
 Idealizing inventions as being big giant leaps forward is an intimidating thought. "We automatically think that an invention needs to be a lightbulb moment," said John. "I think an invention can be a breakthrough or an incremental improvement."

4. Be fearless
"Inventors have to have a bit of fearlessness in them — the ability to take on something new," Eesha said. "There's a lot of ambiguity whether you're doing something that's never been done before or innovating on something that already exists. You're gonna be making mistakes, so fearlessness is really important."
Mistakes are an important part of the development and iterative process, so don't let fear stop you from making them.
5. Picture yourself as an inventor 
Eesha had this to say to the workshop participants: "I want everyone to leave knowing that they can be an inventor: when they close their eyes and think of an inventor, they envision themselves." And if you're a problem-solver at heart, chances are you're already dreaming up creative solutions every day.
In case you missed it…
Get more insight into creative problem-solving from industry leaders and catch a glimpse of what went on backstage at C2 Online — Montréal 2020.
Questions or comments? Drop us a line at editorial@c2.biz