A hotel could have golden door handles, but such luxury is empty without employees who serve their guests wholeheartedly. For 11 years now, this has been the mantra of Yann Turcotte, Director of Rooms at the prestigious Fairmont The Queen Elizabeth in downtown Montreal. 
In charge of customer service, rooms, the wellness centre and the Fairmont Gold hotel-within-a-hotel experience, the 39-year-old Turcotte is very happy wearing several different hats, and he expresses his passion for hospitality with gusto. You wouldn't have guessed at the beginning of his (first) career, however, that this would be his path.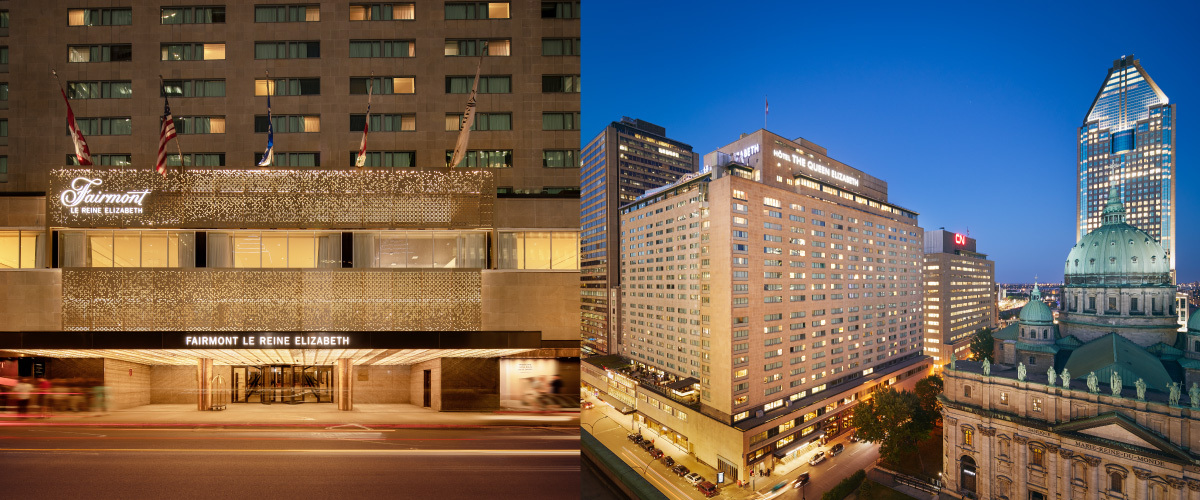 From science to customer service
At college, Turcotte decided to study natural sciences before undertaking a BSc in Biology at Université Laval. Always fascinated by education and communications, he then wasted no time following his BSc up with a graduate degree in higher education.
While attending school in the Quebec City area, Turcotte needed to take up a student job. Blessed with all the qualities of a customer service professional, he chose to send his CV to all the hotels in Quebec City — except for the historic Château Frontenac, believing that the legendary hotel would never hire a student without experience. But after a less-than-fruitful response from the other establishments, he mustered up the courage to send a CV to the Château Frontenac anyway. As luck would have it, they offered him a job as a front desk agent.
Today, Turcotte tells us that he was "born at the Château Frontenac," since it was there where his passion for hospitality would blossom. He also got to know the values at Fairmont, the global chain of luxury hotels that had assumed ownership of the property by then, and discovered that he shared all of them.  
 After a year of working part time, Turcotte was offered a supervisory role, then the Assistant Director of Reception position, his team leader recognizing that he had the qualities and skills required to grow with the company.
 After completing his studies, Turcotte eventually landed a full-time educator position, and he left the Château Frontenac to focus on teaching microbiology and human biology at the college level.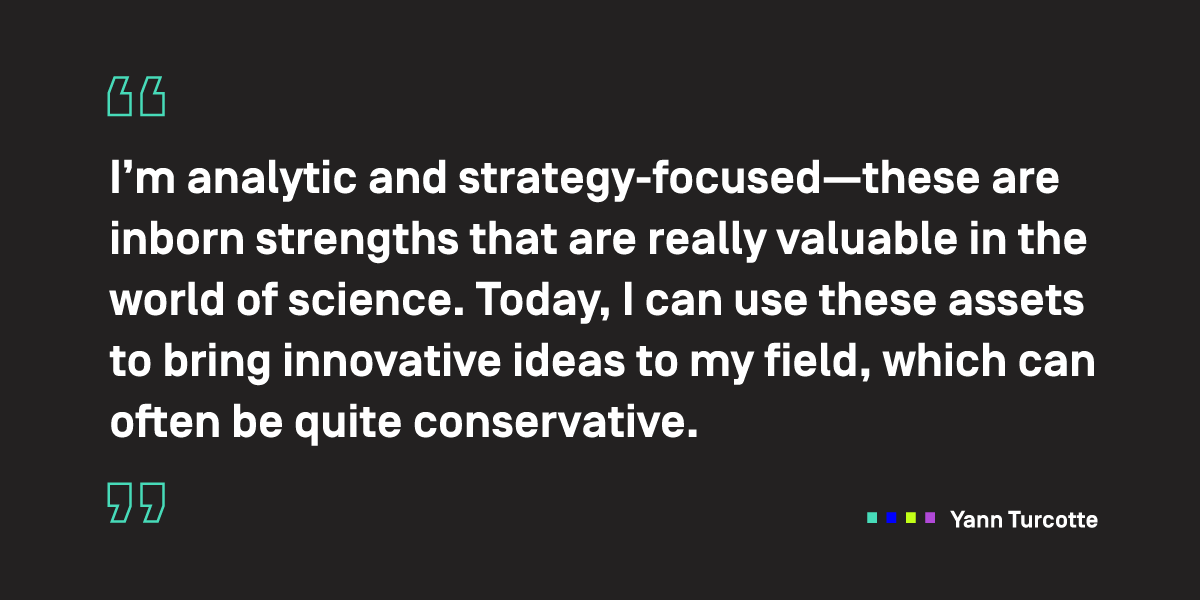 A tragic twist of fate
After having taught at two colleges — Lévis-Lauzon and Drummondville — a tragic event impacted Turcotte's life and shifted his priorities: the death of his mother. In the aftermath of this loss, he found himself filled with deep introspection.
"You have to do something in life that you love right now, it's as simple as that," says Turcotte. Then he had a revelation, which resulted in his return to the hospitality business: "It's my natural habitat, it feels effortless." He picked up where he left off and decided to put his trust in what the future held.
At the time, leaving an established career path to follow your muse wasn't considered advisable. For Turcotte, it ended with him finding his true calling. His unconventional journey is the mark of someone who thinks differently, brings a fresh perspective to the table, focuses on innovation and is not satisfied with business as usual.
"I'm analytic and strategy focused," says Turcotte. "These are inborn strengths that are really valuable in the world of science. Today, I can use these assets to bring innovative ideas to my field, which can often be quite conservative."
Lifelong learnings
What Turcotte learned in the first iteration of his career has continued to serve him at Fairmont The Queen Elizabeth, where he has worked since 2011, managing up to 400 employees as Director of Rooms. Turcotte knows how to bring his people together — what he calls his "little village" — and impart to them the values they'll need to excel at their jobs.
Things move very quickly in the hotel industry, so you must remain agile vis-à-vis clientele and markets. Making changes to an iconic, 950-room luxury hotel is like being at the helm of a huge vessel, meaning you have to see the proverbial iceberg even before it's on the horizon.
The pandemic has forced the industry to redefine itself, reorient and, most of all, adapt to changes and challenges. Customer requirements have also shifted: today, it's all about safety.
Turcotte sees a future of hospitality that leans more into tech in order to reduce time spent transacting and increase human-to-human contact. That way, people enjoy the best customer experience possible, leave their worries behind and feel more at home.
And for those who have always dreamed of staying in the Fairmont The Queen Elizabeth's legendary suite 1742, the scene of John Lennon and Yoko Ono's famous summer of 1969 "Bed-In for Peace," Turcotte has a message for you. 
"There's no better time than the present to book it, and any time's the right time." So drop Yann a line!
Get the inside scoop
To learn more about the Fairmont The Queen Elizabeth hotel: watch the first-ever episode of C2 Background starring the hotel's Executive Chef and Culinary Director, Baptiste Peupion.
Questions or comments? Drop us a line at editorial@c2.biz