Steelcase Inc. President and CEO Jim Keane believes employers should be strategically setting up their workplaces in a way that makes people want to come back.
A leader in the office furniture industry, at C2 Online — Montréal 2020 he explained how "working from home [WFH] is a great equalizer — our people's homes are no different than our competitors' people's homes. If we just say, 'That's the plan,' we've given up on the idea that place could actually have any tangible benefit.
"There is no way your home should be better than your office when it comes to individual work." 
But it seems many businesses haven't quite figured out how to showcase the advantages: a Gallup poll recently found that two thirds of employees WFH due to the pandemic want to keep working that way.
And when organizational consultancy firm Korn Ferry asked 1,000 professionals what they were most excited about in returning to work, one fifth of them said "nothing." More than half of the respondents felt they were more productive at home.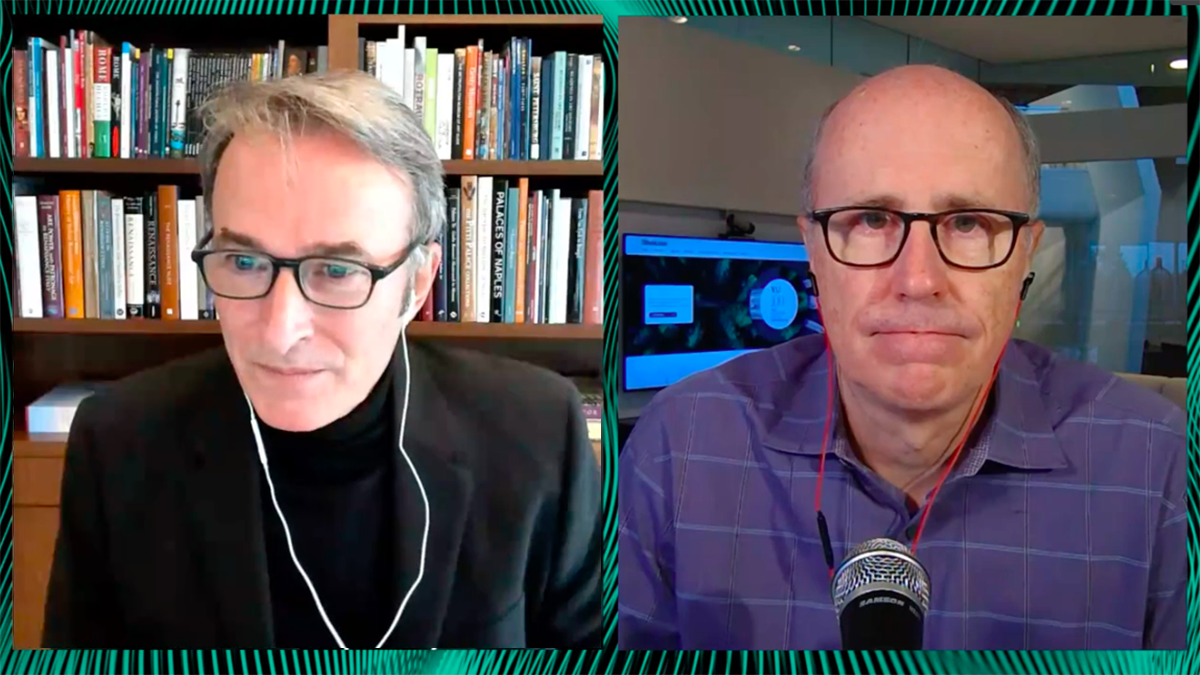 While we've known about the WFH-boosts-productivity argument for a while — a much-cited 2014 study found WFH call-centre employees to be 13% more efficient than their in-office colleagues — Jim observed that even early remote-working adopters eventually want to bring people back.
The je ne sais quoi, he said, is social capital: the phantom phenomenon that connects us and, importantly, impacts the way we trust each other.
Remote employees may feel less engaged and less invested in the company they work for — a tendency Jim said lends itself to higher turnover. Over time, he added, there's a case to be made that working from home isn't without its costs.
Now that around 60% of Steelcase employees are back in the office, here's what Jim learned about the company's return to work:
Don't assume everyone's WFH experience was nice
For senior employees — who likely live in larger homes and own ergonomic chairs and multiple monitors — working from home can be a comfortable experience. But that isn't necessarily the case for working parents, employees who have roommates or those who live in shoebox-sized studios. As a leader, it's crucial to be sensitive to this.
Don't start too small
It's intuitive to want to bring people back slowly, but if an office reopens with only 10% of its workforce, it'll feel like a ghost town. Jim found a 30-40% comeback rate was the tipping point his team needed for people to reap the rewards of their return.
Encourage, don't require
Steelcase took a tiered approach to bringing people back to the office, but at no point has it ever been mandatory. "Trust your people to make good choices for themselves," he said, "and if that means continuing to work from home, that's fine."
Make it safe
The morning routine at Steelcase now includes filling out a symptom checker and a temperature measurement. Social distancing and mask wearing are practised and meetings are smaller. Put safety first to make employees feel secure.
Master the hybrid
Even if you are working from the office, it's likely that every meeting will still include someone calling in remotely, so set up calls in a way that allows everyone an opportunity to engage equally.
COVID-proofing the office:
Steelcase
teamed up with MIT
to study how diseases move so the company can better understand where COVID-19 is most likely to be transmitted inside an office. Their research is ongoing, but they intend to share their findings. Stay tuned!
Questions or comments? Drop us a line at editorial@c2.biz