Arsenal
C2 Montréal 2018 will take place at Arsenal (2020 William Street, Montréal, QC, H3J 1R8), in Montréal's historic, innovation-driven Griffintown district. Arsenal is a flagship industrial heritage building that has been transformed into a vast contemporary art gallery. Arsenal's unique blend of industry and art serves as the perfect backdrop for what we call the C2 Village. The latter extends onto the land behind Arsenal, affording access to the historically significant Lachine Canal, a vestige of Montréal's industrial heyday. Every year, this hamlet-like setting is reinvented to serve as a creative playground where curiosity is the norm; risk, encouraged; and where anything can happen.
C2 Montréal's corporate headquarters
The rest of the year, we can be found at 355 Ste-Catherine Street West, Suite 700, Montréal, QC (H3B 1A5) in the heart of beautiful downtown Montréal.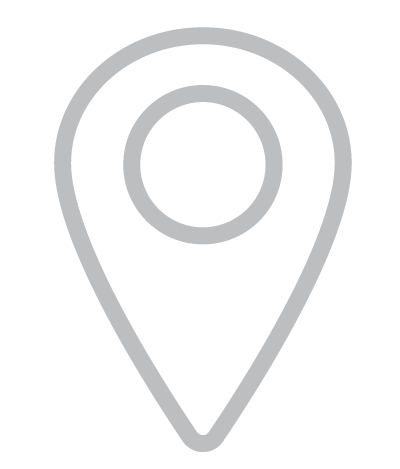 Getting there
There are many low- and zero-carbon modes of transportation to get to C2.
By car
Hail a cab
Another easy way to get there is a short trip by taxi or Uber since the C2 site, while very close to downtown, is not located on a major transit route. There's a taxi stand at Arsenal.
Use valet parking
Parking in the vicinity of Arsenal can be challenging. Reserve your spot with Venue Parking.
Opt for a car-sharing service
To get to and from the site, make sure you visit the car2go lounge on Canning Street. The car2go team will park the car for you and even help you connect with fellow participants. Not a car2go member yet? Join for free today and get a $10 credit using promo code C2MTL.
Carpool
Meet up with OuiHop', Montreal's ride-sharing app.OuiHop' offers a free yearly access to all participants who register on the app (in partner group: 'C2Montréal') and use it between May 23 and 25, 2018. OuiHop' offers C2 Montréal participants free, unlimited access to its urban carpooling service for one year or $20 in gifts. No need to plan ahead: Simply use the app's "riding mode" when you need a lift. Driving? Toggle to "driving mode," then enter your destination to share your itinerary and keep those creative discussions rolling in your car!
By bike
Ride greener with Fitz & Follwell, who will take you on a guided tour of Griffintown and to Arsenal via the Lachine Canal. Departures from the ALT hotel (120 Peel Street) at 7:30, 8:30 and 9:30 am. Complimentary for all C2 participants; first come, first served.
Use BIXI
Another option is BIXI, Montréal's bike-sharing system. Popular among Montrealers and visitors alike, the system offers more than 460 BIXI bike stations throughout the city. Check BIXI's station map to locate the ones nearest to Arsenal. Any major credit card can be used to pay for access to BIXI. BIXI is offering 2,500 2-for-1 passes to all C2 Montréal participants. Enter your promo code when unlocking a BIXI station to obtain a second rental for free! Write to concierges@c2.biz to obtain your promo code now.
By public transportation
Société de transport de Montréal
Various bus lines and the Georges-Vanier métro (subway) station are located within walking distance of Arsenal. Cash fare for riding a bus or the métro is $3.25. Note that buses don't provide change—be sure to have the exact amount. Hot tip: The best option here is to buy a pre-paid pass fit for your needs. They're available in every métro station in the city. Visit the Société de transport de Montréal's (STM) schedule and itinerary planner for times and directions, or download the Transit app to access real-time schedule info.
Ride a shuttle
Shuttling your way to and from Arsenal is an easy and dependable mode of transport. Shuttles will be leaving the Fairmont The Queen Elizabeth (900 René-Lévesque Blvd. W.) every 15 minutes between 7:30 am and 10:00 am, May 23-25. No need to be staying at the Queen Elizabeth to use the service—it's available to all C2 participants.
Stretch those legs
Arsenal is a 10-minute walk south of Georges-Vanier métro station (orange line). Exit the station and take a left on Georges-Vanier Blvd., then a left (east) at Notre-Dame Street. Walk for about a block and voilà, you're there!
C2 Montréal 101
Headed for C2 Montréal? Here's everything you should know.
A lot will be happening over the event's three days—best be prepared! Which talks should you attend? Have you registered for activities? Did you book Braindates? Do you know the difference between a Lab and a Conversation Market? Where to eat? Where to sleep? Should you extend your stay in Montréal?
Overwhelmed? Fret not, we've got you covered. Here's an overview of the key elements of the C2 experience and everything you need to know to make the most of it. And in case you don't find the answers to your questions here, your Concierge Extraordinaire will be more than happy to help. Reach out to them or write to concierges@c2.biz.
Dress code
None! You should look and feel your best, whatever that may be. But be sure to have a variety of outfits on hand—you never know who you may meet or where you'll end up.
I can't make it to the event. What do I do?
All cancellation requests must be sent to info@c2.biz. Registrations cancelled prior to April 24, 2018 will be refunded. No refunds will be issued after that date. A processing fee of $350 per ticket will apply. We reserve the right to change the above policy at any time without prior notice. We also reserve the right to cancel the event—should this occur, we will refund the total fee paid.
From May 23-25, expect to be completely immersed in C2 Montréal
Gear up for three full days and evenings filled to the brim with inspiration, experimentation and connections, from 7 am to late at night—especially Friday's Illumination Night closing party. Make sure your team knows! The official programming kicks off at 8:00. However, early birds can show up starting at 7:00 am to enjoy a light breakfast and a cup of joe while gearing up for a day filled with creative learning and Braindates.
The complete 3-day program is available here, but we recommend you log into your klik account to customize your daily schedule.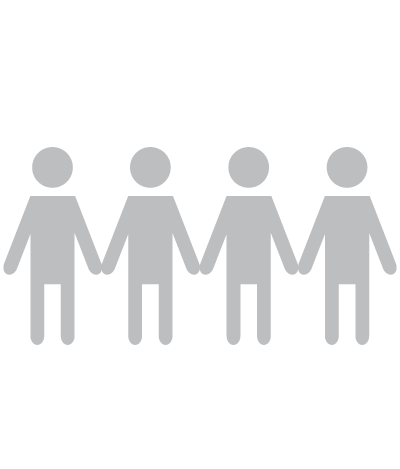 On-site activities
Collaborative Sessions, Talks & Panels, Labs and Braindates
Collaborative Sessions
Collaborative sessions allow participants to dive deeper into the content through novel ideation methods.
Workshop
Workshops are creative playgrounds where you get your hands dirty, immerse yourself in new processes and ponder new solutions to real-world problems. Learn more about Workshop here.
Masterclass
Masterclasses are interactive meetings designed to bridge the gap between a speaker and their audience by giving the latter a seat at the table. These exclusive exchanges weave together artistic performances, art direction, targeted contents and collaborative assignments. Learn more about Masterclass here.
Conversation Market
Making their début at C2 Montréal 2018, Conversation Markets gather various teams to ponder the many facets of a single subjects. Each session is anchored into a specific topic, allowing participants to register for a Conversation Market based on their interests. Teams of 10 will be asked to dive deep into a specific angle pertaining to the larger topic. Learn more about Conversation Market here.
Talks and Panels
Talks and Panels spotlight field-leading speakers and experts who inspire us with their unique insights and experience. Learn more about Talks and Panels here.
Labs
Labs are unique brainstorming experiences taking place in atypical environments designed to throw participants off-guard and create the ideal conditions for new thought patterns to emerge. In these experimental ideation spaces, participants are encouraged to get out of their comfort zone to fully experience fun and thought-provoking activities. Learn more about Labs here.
Braindates
Braindates are meaningful, 30-minute peer-to-peer learning meetups (or 45-minute meetups for groups of up to 5). You'll want to book these in advance through klik. Learn more about Braindates here.
Registration
Register for every activity through klik, C2 Montréal's official web app and experience-planning platform. You will receive a personalized login link in the weeks prior to C2.
Tips from the pros
Keep your eyes peeled for an email announcing that registration is open on klik.
Register (very) quickly for your top picks—capacity is limited and venues tend to fill up rapidly.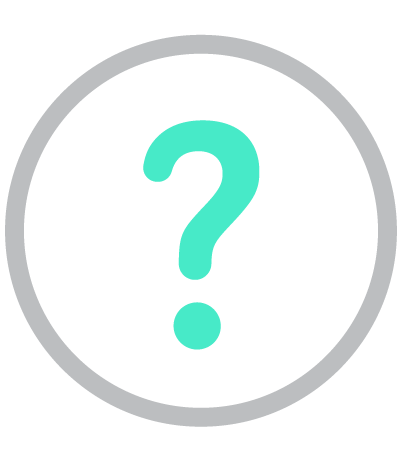 On-site services
Where to leave your stuff at Arsenal
There's a complimentary coat check on site at the Arsenal and a few lockers will be at your disposal for valuables.
Geting online
Complimentary Wi-Fi is offered on-site, as are charging stations for your devices.
Live translation service
Conferences will be translated from English to French and vice versa via an online streaming service accessible from any mobile device at dvox.live—accessible only through the event's Wi-Fi network. You can also access live retransmission. Enjoy talks from the comfort of your own noise-cancelling headphones.
Your money is no good at C2
Keep in mind that only major credit cards—no cash, cheques or promissory notes from your parents—are accepted on-site. Another tip from the pros: securely link your credit card account with your klik profile and pay with your smart badge!
Food and beverage
If you're hungry
Pastries, espresso, salads, tapas, ceviches, tartares, tacos, vegan bowls, oysters, grilled everything, impromptu snacks and cocktails under the stars… There's no shortage of delicious eats and drinks in sight at C2. Even better, a large part of it will be locally-sourced. Montrealers know how to have a good time—there will be no shortage of that either. No need to reserve a table off-site: stick around until sunset and enjoy the best patio in the city. Eating healthily and responsibly is a huge priority. C2 Montréal 2018 will put forward major efforts to reduce waste in order to make it easier for everyone to make the right choices. Note that, aside from treats here and there, food is not included in a C2 Montréal pass.
If you're thirsty
C2 is BYOB: Bring Your Own Bottle. Flat and sparkling water will be available on tap, so feel free to bring your own refillable bottle—heck, make it a fun fashion accessory! Empty bottles can also be purchased on-site.
If you're the other kind of thirsty
Wine and beer will be available at a number of locations and settings.
You need a babysitter during C2 Montréal?
This year, C2 Montréal is proud to partner with SOSsitter.ca to allow our participants to quickly find a babysitter during the event. SOSsitter.ca is a bilingual pairing site for babysitters and parents. Since 2009, Québec parents are able to find and book babysitters for their children 2 years old and up as well as nannies for babies under 2. A simple and easy solution to coordinate family life and work! Finding a babysitter is simple: browse through nearby candidates' detail-rich profiles or publish an ad directly the site and review offers made by interested babysitters. Once a match is found, pay your babysitter through SOSsitter. Rest assured that their identity and a criminal background check have been verified. A receipt is issued automatically with each payment made via SOSsitter. SOSsitter.ca will waive its subscription fee for C2 Montréal passholders through the use of a promotional code. Request yours here.
*Please note: Business centre services (printing, etc.) are not offered on location.

Your badge and site access
Accreditation and secured access to the site
To start this part on the right foot, here's a short explanation of what we mean when we say things like "passes," "badges" and "accreditations."
Pass
What you bought when you purchased your ticket to C2 Montréal is your 3-day pass. View it as your right to entry. You can keep it as is, reassign it to someone else or even split a 3-day pass into three single-day passes.
Badge
Your badge is the physical form of that pass. When you first arrive at C2 Montréal's site, our staff will provide you with the badge assigned to your name. If you split a 3-day pass into three single-day passes, there will be three badges waiting at the entrance, each in the name of the person to which it was assigned. FYI: Just to be clear, we sometimes refer to badges as accreditation.
Accreditation
Still with us? Good. Your accreditation—that's your badge, remember?—grants you access to the site and all of its activities.
Your badge
Do I need to have a badge to get into C2?
Yes. Participants are required to have their badges on them and kept visible at all times. Your badge serves as an access card for the site and all activities and bears your name and picture.
Can I share my badge with a colleague?
Yes and no. You cannot share your personal badge with anyone else, not even a colleague. However, with prior notice, you can split your 3-day pass into three single-day passes, each for a different guest. For more info on this process, see Assign and split your passes.
Where do I pick up my badge?
We will produce your badge on your first visit to the site. The accreditation desk is open from 7:00 am to 8:00 pm throughout the event.
Will there be security?
Expect to undergo a security check every time you access the site, complete with metal detection and X-ray inspection of bags.
What should I have with me when I make it to the site?
No matter when or where you pick up your badge, you must do it in person, present proper ID (driver's licence, passport, etc.) and get your picture taken—unless you already uploaded an ID picture to your klik profile.
Pro tips to fast-track access to the site
Upload an ID picture on your klik profile for us to use on your badge.

To skip the infamous, first-morning lineup, read the following section for all the details.
When and where to pick up your badge
There are two ways to pick up your badge in advance, thus accelerating your access to the site:
1. Fairmont The Queen Elizabeth
From May 16 to 22
Between 9:00 am and 6:00 pm
900 René-Lévesque Blvd W, QC, H3B 4A5 (C2's accreditation desk is located near the main entrance, on the left).
2. Montréal Trudeau international airport
After the exit at the international arrivals (door 25)
From May 20 to 25
Between 9:00 am and 6:00 pm (until 12:00 pm on May 25)
Questions? Click here to contact your concierge

klik: your smart badge and online schedule
Starting early May, you will receive an invitation to log into and fill out their klik profile, which will be linked to your badge. Depending on your pass type, you will have access to one or more of the following features:
Build your schedule
On klik, participants can sift through the program, "favourite" what piques their interest and register for activities. The badge serves as an access card for every activity a participant registers for.
Swap contact info with a single "klik"
Just had an exciting, impromptu conversation with someone while boating around the Lachine Canal? Just "klik" on your respective badges to exchange coordinates.
Pay with your badge
Want to treat a new friend to a delicious lunch on the Plaza? Just scan your badge and be on your way! To do so, link your credit card with your C2 klik account through the secure portal, et voilà! Receipts will be sent directly to your inbox.
Schedule meetings with the right people
Access e180's Braindate platform through klik.
The smart badge and its online platform are developed by PixMob. The cashless technology is provided by Connect&GO.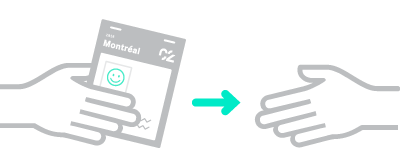 Assigning and splitting passes
You have purchased a pass—or several—for C2 Montréal 2018. If you have purchased only one, it has been assigned to you by default. You can reassign it to someone else if need be.
In the event that you have purchased two or more passes, one is assigned to you and you will need to attribute any others. Should you not do so, your guests will not be able to access the site, let alone register for any collaborative sessions or activities.
You can also split a Total Experience 3-day pass for C2 Montréal into daily passes (not applicable to AI Forum 2018 passes).
Keep your eyes peeled for an email that will remind you to do so by clicking on a link to assign, reassign or split passes.
Need help? Reach out to your Concierge Extraordinaire concierges@c2.biz.
Important info for those travelling from outside Canada
Visas and additional documentation
Visa-exempt foreign nationals who fly to or transit through Canada are expected to have an Electronic Travel Authorization (eTA). Exceptions include U.S. citizens and travellers with a valid Canadian visa. Learn more here.
To find out whether you need a visa, please visit the Canada Immigration & Citizenship website. Need a Letter of Invitation? Ask us at info@c2.biz.
Currency and taxes
The currency here is the Canadian dollar. A Goods and Services Tax (GST) of 5%, as well as a provincial sales tax (TVQ) of 9.975% are added to goods and services purchased in the province of Québec.
There is also a 3.5% Tax on Lodging for each accommodation unit rented in an establishment located in the Montréal tourism region.
Converting currency
You can convert money at the pricier Pierre Elliot Trudeau Airport currency exchange (not recommended), or at your hotel (even less so), or simply by using your ATM card at any bank, which will charge a small fee (best option). There are also numerous currency exchanges located throughout downtown that offer competitive rates.
Tipping at restaurants and elsewhere
Service is not included in your restaurant bill. It's customary to add a 15% tip to the total before taxes (if you're with a group, a 15-to-18% gratuity may be automatically added to your bill, depending on the establishment). Taxi drivers, delivery workers and hair stylists are also usually tipped 10% to 15%. Porters and doormen typically receive at least $1 per suitcase or service rendered.
For more information: Please visit Tourisme Montréal.
Hotel accommodations and flight offers
Hotel accommodations
Spring is a particularly busy time in Montréal, so don't drag your heels booking a hotel room. We have secured some great rates for you. Click on the map to browse the available deals and book your hotel now.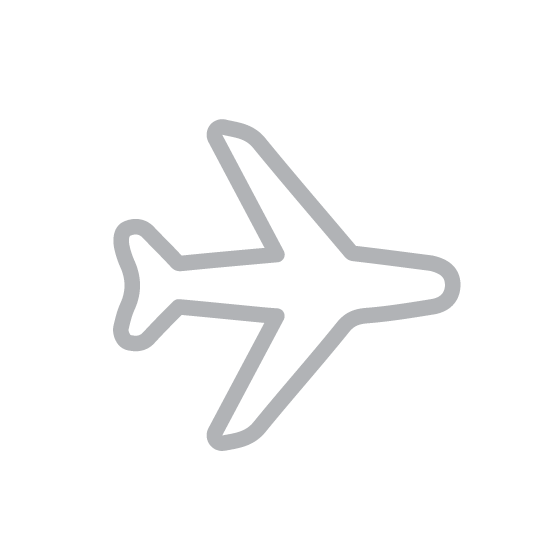 Getting to Montréal
As a special nod to C2 participants, Air Canada is offering a 10-15% rebate on flights. Simply visit AirCanada.com and use promo code 7K92V821.
Fairmont The Queen Elizabeth
Starting at $299
Honouring its hometown, Fairmont The Queen Elizabeth boasts a brand new design blending contemporary decor with vintage flair — reminiscent of Montreal's golden years.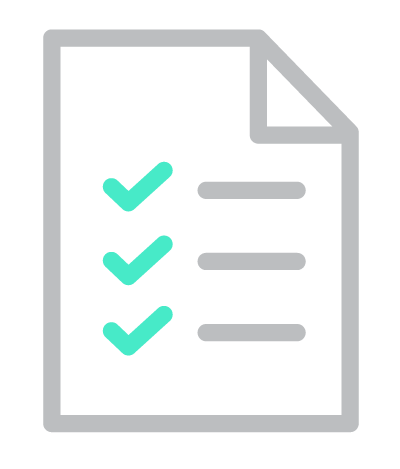 Last-minute checklist
Are you ready for C2? Your last-minute checklist
Ready, set… Go!
Whether you're a first-timer or a veteran C2 Montréal-er, there are a few essentials to keep in mind. Here is what you should know before you head to Arsenal (2020, William St., Montréal) this week:
Doors open at 7:00 am, and the general program kicks off at 8:00 am.
We recommend showing up to Arsenal at least 45 minutes before the first activity on your klik schedule:

Although you can pick up your badge before the event, expect hundreds of participants looking to get their badges at the same time.
Expect an airport-style security check every time you enter the site.

Make sure to arrive at any activity's venue 15 minutes before it is scheduled to start. We won't be able to let you into a session once it has begun.
Look up directions and transport options in advance: To get to and from the site, choose from among several low-carbon options available, including the metro, Bixi, the shuttle, car2go or OuiHop'. Share your ride and take the opportunity to make a Braindate!
Remember that C2 is a cashless (and debit-less) environment—instead, pay with your badge (head to the "Cashless" tab on klik).
Pack comfy clothes—there are all kinds of activities both indoors and out. Best to be prepared for anything and everything. Speaking of which…
Check the forecast for Montréal. Weather in May can be a bit of an unpredictable animal.
Things you should pack: An umbrella, earbuds, your phone charger, a reusable water bottle and a reusable coffee mug.
For security reasons, we ask participants to not bring their laptops to the closing party.
And finally: Get ready to experience something great.
Smart tips for an easy arrival
Pick up your badge in advance (at the Fairmont The Queen Elizabeth or the airport—see When and where to pick up your badge)
If possible, avoid bringing luggage and laptops to the event.
On behalf of the whole C2 team, we're looking forward to seeing you very soon! We can't wait for you to experience it all.
Questions? Reach out to your Concierge Extraordinaire.
Recording and image waiver
C2 Montréal reserves the right to broadcast and transmit recorded content via TV, satellite, cable, internet, and any other means of distribution. C2 Montréal also reserves the right to capture photographic images during the event and use them for promotional purposes. By entering you agree to be filmed, photographed and recorded. You also agree that all material captured by C2 Montréal may be used by C2 Montréal and its partners for promotional purposes, worldwide.