Andy Nulman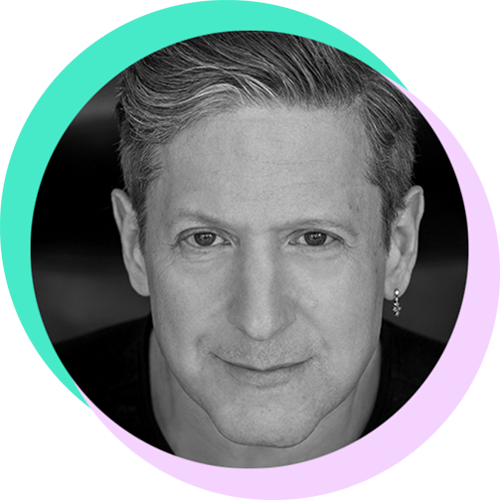 Won Startup Canada's Lifetime Achievement Award for Québec (2016)
Voted one of the "Top 100 Montrealers of the 20th Century" by the Montreal Gazette (2000)
As a child, Andy wanted to be a garbageman.
The mischievist
Pillar:
Art & Design
Andy Nulman's life and career is an object lesson in taking the bull by the horns down the road less travelled. At 16, he landed a job at a newspaper by pretending to have the bona fides; a few years later, he helped a little comedy festival called Just For Laughs become a global juggernaut by making it up as he went; a few years after that, he left to pursue a mobile media idea (Airborne) that he later sold for over $100 million. Andy – who is also an accomplished, first-rate mischief maker, it should be noted – was tapped to be "Chief Attention Getter" of 375 MTL, responsible for audacious, head-turning projects that set the stage for Montréal's 375th Anniversary celebrations in 2017. It's more than fair to say that Andy has made a career out of doing the unpredictable, so it makes perfect sense that his current undertaking revolves solely around prediction. Play The Future is a hybrid mobile offering that combines the mechanics of a game with the characteristics of a mobile advertising platform and somehow achieves a win/win. Users "play" the future by predicting the results of pretty much anything; brands are integrated in a "subtly blatant" manner as prediction-focused content. Play The Future is now being introduced into the world of gaming/lotteries as well as in the media space as a 360-degree platform that simultaneously integrates TV, mobile, web, radio and print. "If it can be measured, it can be played," Andy told Marketing Magazine in 2016, and boy, was he ever right.
"I've dedicated my life to avoiding uniformity… Frankly, I wake up every morning waiting for someone to throw me a curveball."
Won Startup Canada's Lifetime Achievement Award for Québec (2016)
Voted one of the "Top 100 Montrealers of the 20th Century" by the Montreal Gazette (2000)
As a child, Andy wanted to be a garbageman.