Bentley Meeker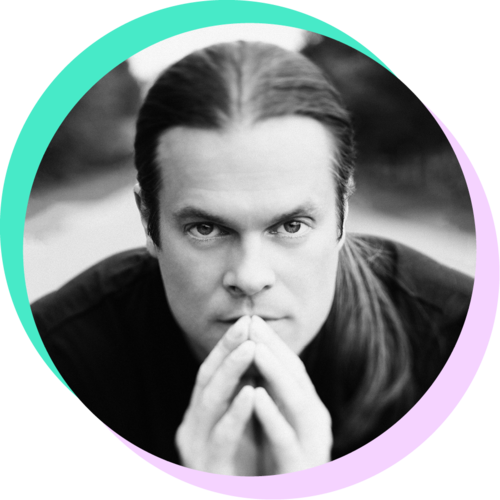 Bentley Meeker Lighting and Staging does the lighting for over 1,000 events every year
An untitled light sculpture, in collaboration with artist Carolee Schneemann, was the first piece of art at the new Whitney Museum building in NYC's Meatpacking District (2015)
He is author of the book Light x Design: 20 Years of Lighting, a collection featuring case studies of his work (2011)
Bentley has been an avid practitioner of karate for 17 years and holds a black belt.
The lighting artist
Pillar:
Art & Design
For more than 20 years, New York City's Bentley Meeker has been a bright light – a luminary, you could say – surrounded by stars. An artist, lighting designer and CEO of Bentley Meeker Lighting and Staging, he creates unique lighting environments for everything from galas to concerts to fashion shows, and his A-list clients include folks like Chelsea Clinton, Robert De Niro, Michael Douglas and Catherine Zeta Jones among many others. He also lit up P Diddy's 40th and 45th birthday parties, was retained by Michelle Obama to create the illumination for numerous White House state dinners (the last of which, Nordic States, saw her commissioning him to create a bespoke sculpture), and has lent his way with light to too many other prestigious events to count.
Bentley's artistic practice is primarily focused around the essence and exploration of what light is, what it means to us and what the changes in our collective use of light have been and are becoming. He has shown at numerous galleries and museums, including the Whitney Museum of Art. Other projects have included large-scale public art pieces such as The "H" in Harlem, a giant sculpture lit with white full-spectrum plasma and LEDs suspended from the 125th Street and 12th Avenue viaduct in Harlem. And any "Burners" among us will want to take note that Bentley's been a multi-year featured artist at Burning Man, creating the lighting for the event's grandiose Temple structure in 2011, 2013 and 2015.
"Light is the most powerful tool we have to create any feeling."
Bentley Meeker Lighting and Staging does the lighting for over 1,000 events every year
An untitled light sculpture, in collaboration with artist Carolee Schneemann, was the first piece of art at the new Whitney Museum building in NYC's Meatpacking District (2015)
He is author of the book Light x Design: 20 Years of Lighting, a collection featuring case studies of his work (2011)
Bentley has been an avid practitioner of karate for 17 years and holds a black belt.