Back to list of speakers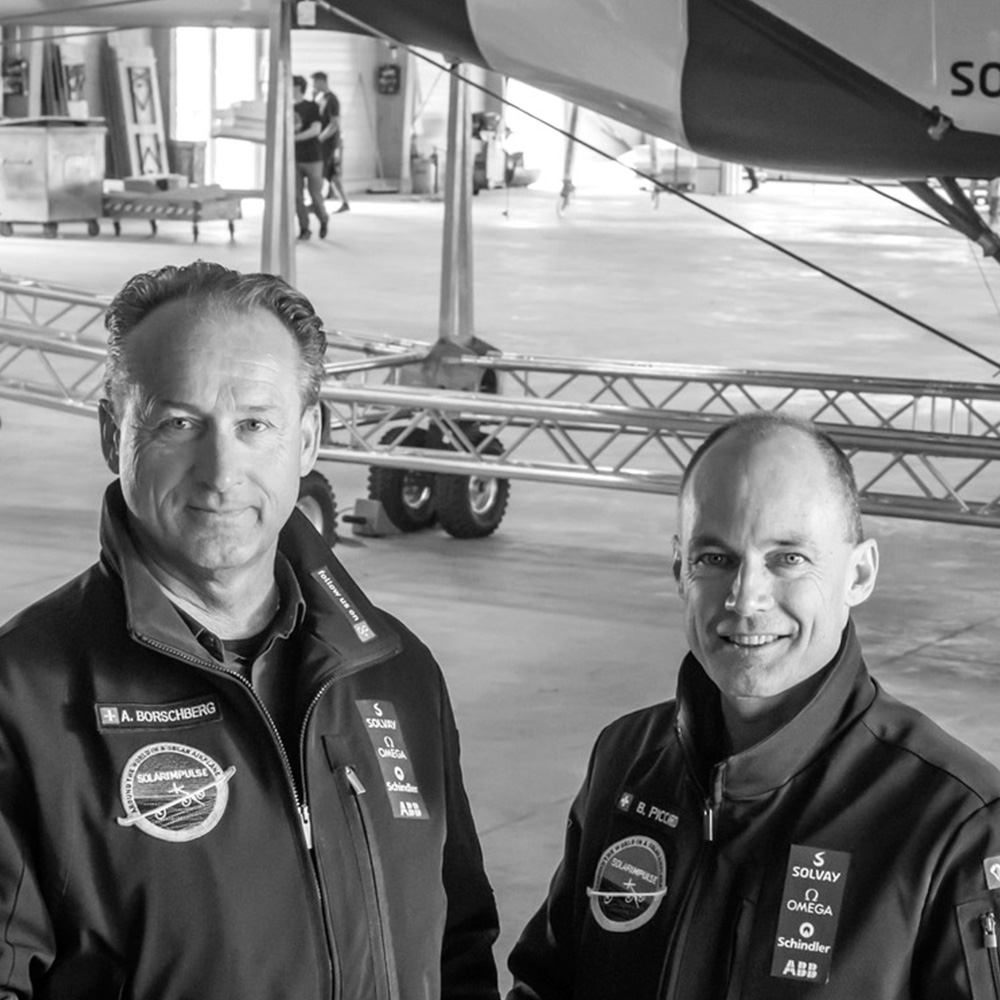 Bertrand Piccard & André Borschberg
Initiator, Chairman and Pilot & CEO, Co-Founder and Pilot, Solar Impulse
Presented by La Presse
Perhaps it's natural that Bertrand Piccard should use a groundbreaking solar aircraft to open our minds to the possibilities for saving the planet—a psychiatrist as well as an adventurer, he has long been interested in explorations of both body and mind. After completing the first nonstop, round-the-world balloon flight in history, Piccard teamed with mechanical engineer, tech entrepreneur, and veteran aviator Andre Borschberg for the Solar Impulse project. The goal: to achieve the first round-the-world solar-powered flight, combining their pioneering spirit with boundless creativity to promote conservation of the planet's natural resources. Neither Piccard nor Borschberg is a stranger to accomplishing the unprecedented; both have overcome skepticism to turn audacious vision into remarkable reality.
What's in it for you:
The solar-powered plane once seemed little more than a flight of fantasy. How a determined dreamer became a doer.