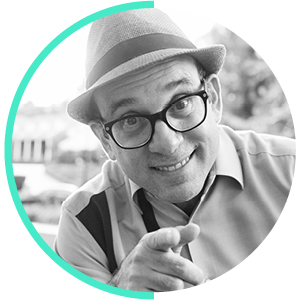 Cal Fussman
Consultant and Writer-at-Large,
Esquire
James Beard Foundation Award, Best Personal Essay (2011)
New York Times Bestseller List for My Remarkable Journey (2009)
Deep digger
C2 Theme:
As an interviewer, Cal Fussman doesn't lob softballs. He throws heat straight across the plate, getting the skinny, the nitty-gritty and everything in between. Cal's writing career has had stops at the Miami Herald, ESPN, Sports Illustrated, The Washington Post and Esquire, where he's the lead interviewer for Esquire's popular "What I've Learned" section. Cal, as it's been said countless times by countless people, has turned the interview into an art form unto itself. He's conducted probing interviews with many of the icons who've shaped the last half-century of history, including Mikhail Gorbachev, President Jimmy Carter, President Donald Trump, Sigourney Weaver, Al Pacino, Muhammad Ali and over 500 others. He's also used his insights on how people and ideas work to become a sought-after speaker and consultant, and has conducted workshops with companies and brands like Facebook, Pixar, Samsung and GM to help them examine and improve the fundamental workings of their operations.
"Change your questions, and you will change your life."
---