David Saint-Jacques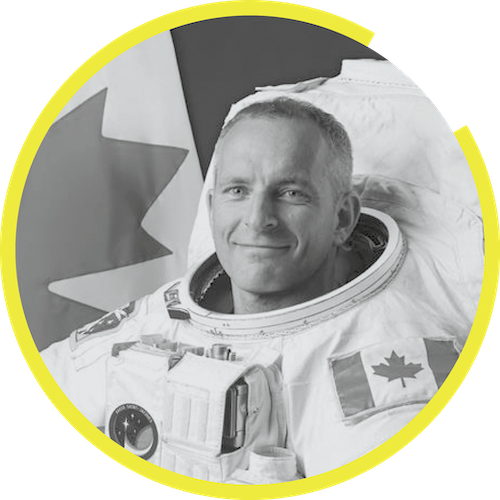 Prior to joining the Canadian space program, David was a medical doctor and the Co-Chief of Medicine at Inuulitsivik Health Centre in Puvirnituq, Nunavik, an Inuit community in Canada's north.
The engineer, astrophysicist, doctor… and astronaut
Pillar:
Science & Technology
Canadian Space Agency astronaut David Saint-Jacques is the quintessential 21st century Renaissance man. The father of three is an avid athlete, speaks five languages, is certified to both scuba dive and fly commercial aircraft, and has degrees in medicine, astrophysics and engineering. As an astronaut, David has taken part in various geology, glaciology, speleology and other scientific expeditions such as NASA's underwater
NEEMO 15
mission and the European Space Agency's underground
CAVES 2013
mission. He is currently aboard the International Space Station conducting numerous science investigations focused on biology, Earth science, human research, physical sciences and testing innovative technologies.
Learn more about David's current space adventure
here
.