Déborah Cherenfant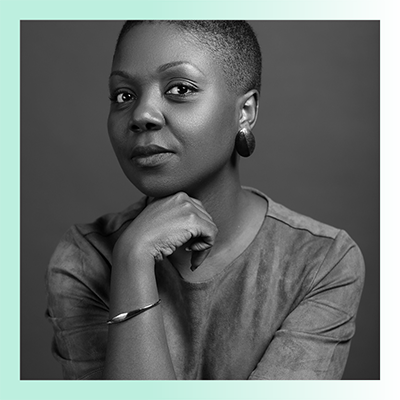 In 2020, TD Group tapped Déborah Cherenfant to be their Quebec Regional Director, Women Entrepreneurs. Déborah has also taken on several volunteer commitments since her 2005 arrival in the province. Today, she's laser-focused on her role as COB at female entrepreneurship organization Compagnie F, as well as on being an active member of the board for the Chamber of Commerce of Metropolitan Montreal, The KANPE Foundation for Haiti, and social innovation outfit Humanov-is. In 2018, Cherenfant was appointed to the CSF (Quebec's council on the status of women).
Armed with an education in international economics and entrepreneurship, Déborah has applied the strategic skills she has honed over 11 years to consult in the areas of starting a business, enterprise financing, and entrepreneurship program development. Her credits include concrete initiatives such as web media endeavour Mots d'Elles, fashion and design studio Atelier Coloré, Marché Coloré (a pop-up store concept), and co-founding BiAS, an arts and culture think tank that promotes diversity.
Déborah is currently serving as the 2020-'21 President and Spokeswoman for the Junior Chamber of Commerce of Montreal, the biggest JCC in the world.
Learn more
about Déborah Cherenfant